2020 is the year of the skincare boom. With the majority of us staying at home and, as a result, choosing to wear less makeup, we've turned our attentions to ensuring we're looking after the skin we're in. Our heads have turned away from what looks we can create with our brushes, and instead towards what products and ingredients we should be looking to for a more natural glow. 
So, with this as our ultimate goal, we obviously all turned to our greatest source of information – Google. We all asked plenty of questions over the past 12 months, but these are the 10 most Googled skincare questions of 2020… and of course their answers too!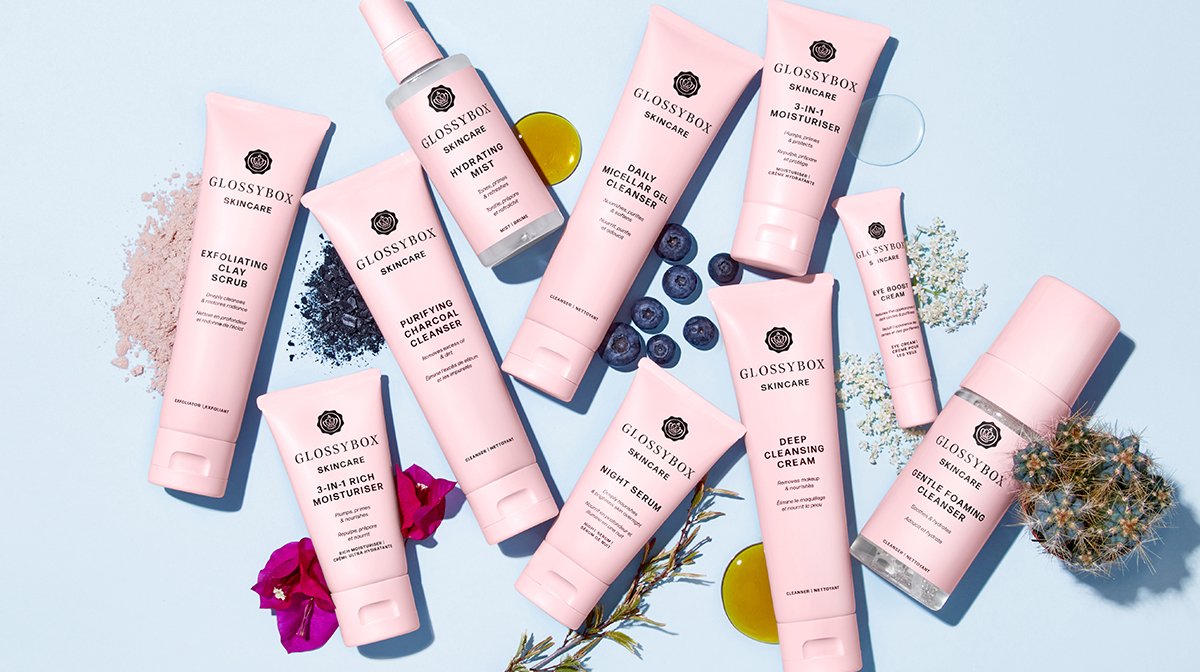 #1 – 
What Is 
The
 Best Skincare Line?
Okay, so with hundreds and hundreds of different skincare brands on the market, a lot of research would have to be done to answer this one 100% correctly. But we obviously have our answer. GLOSSYBOX Skincare is the best skincare line! Made up of 10 products that are gentle, yet still hardworking and highly effective, the GLOSSYBOX Skincare range includes cleansers, moisturisers, creams, serums and more that each help you in their own individual ways. Each product is also vegan and cruelty-free, and made from 100% recyclable packaging where possible! 
Want to know more about the GLOSSYBOX Skincare range? We've written loads about the story behind the GLOSSYBOX Skincare range, as well as covered all you need to know about the ingredients we use in GLOSSYBOX Skincare products and answered all your burning skincare questions! 
#2 – 
How To Build A Skincare Routine?
Building your own unique skincare routine based on your skin type is essential. Because not every person's skin is the same or has the same needs. Which is exactly why we looked into what your skin might need and put together a series of suggested skincare routines to help you to get your skin looking its very best! 
And these blog posts also answer another one of the UK's most Googled skincare questions – 'What Order To Do Skin Care In?'.
#3 – 
What Is Combination Skin? 
There are four main types of skin other than 'normal' – dry, sensitive, oily and combination. Combination skin is as its name suggests, a combination of other 'types', and is most often when your skin is dry or normal in some areas and oily in others (usually the forehead, nose and chin). Combination skin also frequently has enlarged pores, blackheads and other impurities. 
Our personalised oily/combination skin GLOSSYBOX Skincare routine and our blog post on how to tackle combination skin will help you with treating this type of skin!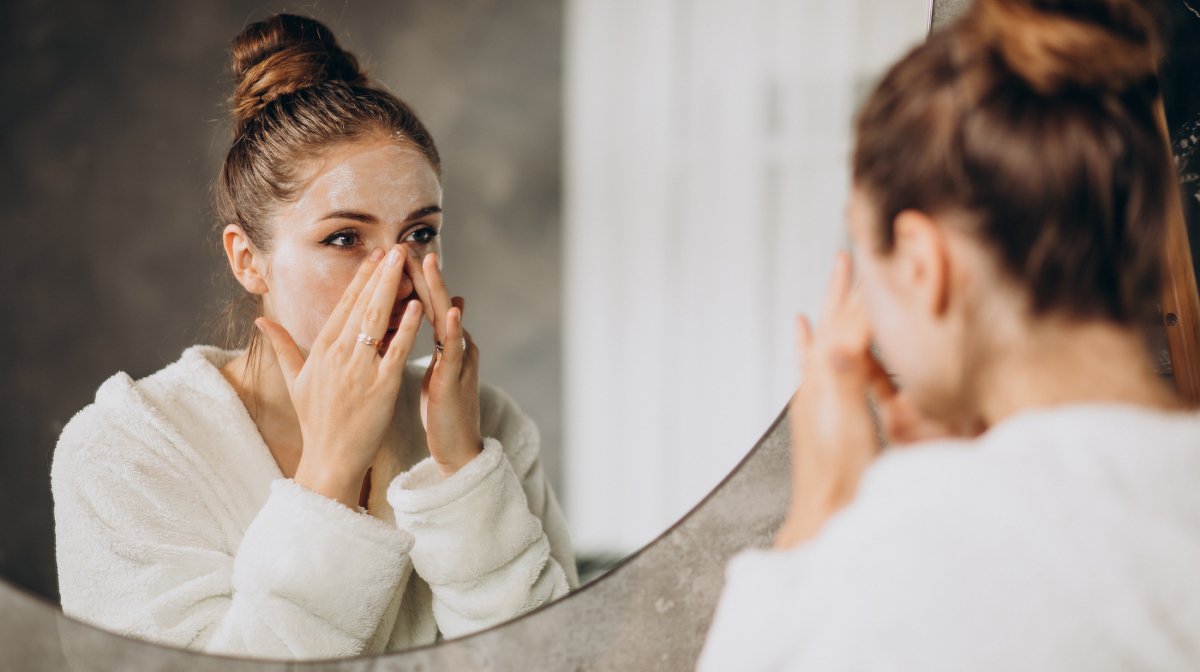 #4 – 
What Is AHA 
In
 Skin Care?
An AHA is an Alpha Hydroxy Acid. These acids are water-soluble, and made from sugary fruits. They help peel away the surface of your skin so that new, more evenly pigmented skin cells can take their place. After using AHAs, you'll likely notice that your skin is smoother to the touch. Whilst AHAs can be used on all skin types, if your ski is dry or sensitive, take care when introducing them to your skincare routine – you should slowly work up to using them daily so not to irritate your skin.
#5 – 
What Does Toner Do 
For
 Your Face?
When used – after you've washed your face – a toner will remove any last traces of dirt, grime and impurities stuck in your pores. If frequently used as part of your daily skincare routine, a toner will also improve the appearance and tightness of your pores.  
A toner is most effective on oily or blemish prone skin, as this extra cleanse after wearing makeup or other heavy products on the face will ensure your skin is clean and fresh.
#6 – 
What Does Vitamin C Do 
For
 Your Skin?
Vitamin C has many skincare benefits, including: 
Promoting collagen production – which has the potential to thicken the dermis and minimise fine lines.

 

As an antioxidant, it protects skin cells from damaging free radicals caused by UV exposure.

 

It inhibits melanin production in the skin, which can lighten hyperpigmentation and brown spots and even out skin tone.

 

Repairs damage from sun exposure and collagen loss by encouraging healthy cell turnover and regeneration.

 
To incorporate vitamin C into your skincare routine, try using a vitamin C serum in the mornings – after cleansing but before applying moisturiser and/or SPF. Serums are known to be more effective than vitamin C creams or toners due to their ability to penetrate the skin more efficiently.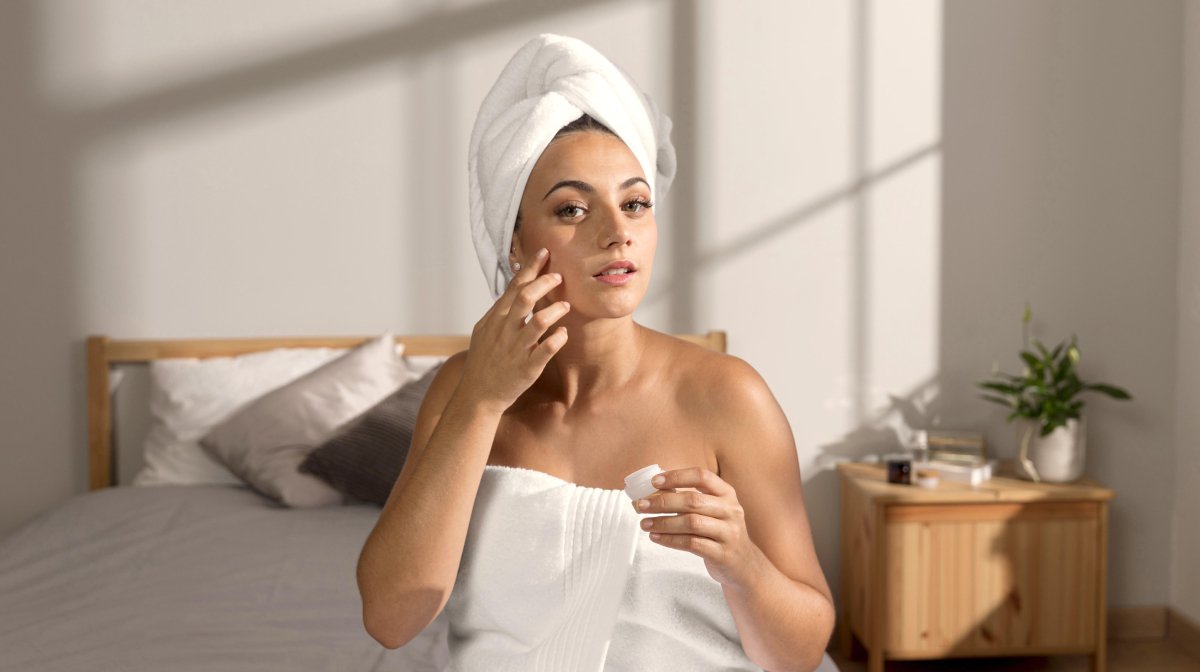 #7 – 
What Does Hyaluronic Acid Do?
As stated in our Glossy Glossary, Hyaluronic Acid is an ingredient that… 
"occurs naturally in our joints and eyes to help them retain moisture, and can absorb 1000 times its own weight in water! Ideal for hydrating and smoothing dry skin, hyaluronic acid helps to temporarily improve the appearance of fine lines." 
While Hyaluronic acid isn't the newest ingredient on the block, it's definitely one of the most intriguing – especially as it's been given a new lease of life over recent years. And this is all thanks to a new generation of creams, serums and cleansers that ensure moisture penetrates even deeper down into the skin's layers. 
#8 – 
What Does Lactic Acid Do
?
Lactic acid is specifically used in skincare products to treat issues such as hyperpigmentation and age spots, as well as dull and uneven complexions. As an AHA, lactic acid can also include improved skin tone and reduce the appearance of pores.  
#9 – 
What Does Glycolic Acid Do
?
Glycolic acid is an AHA that increases the skin's luminosity as a result of exfoliating the very top dead layer of your skin. It's known for its ability to smooth dull, uneven and even acne-prone skin and reverse the unwanted signs of ageing. Glycolic acid is also a much gentler alternative to ridding the skin of dirt, pollution and dead skin cells than harsh face scrubs and peels. 
Want to know more about Glycolic acid? We've written a whole blog post on what Glycolic Acid is and how it can benefit your skin!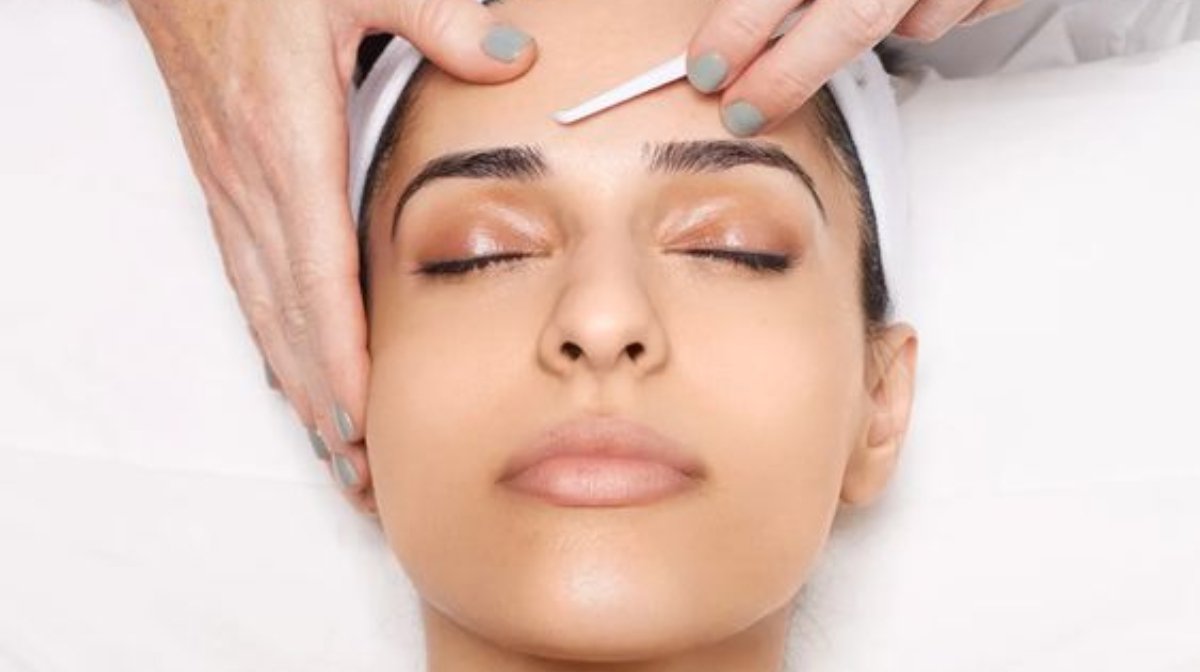 #10 – 
How 
To 
Dermaplane
You've likely seen the videos on Insta and TikTok of people pretty much 'shaving' their faces with mini razers? Well, that's dermaplaning. And while it looks a little scary – and we would definitely advise going to a professional to have it done if you're not 100% confident in your abilities – it can be achieved quite easily at home! 
Dermaplaning is a treatment that uses a small exfoliating blade to remove dead skin cells and 'peach fuzz' hair from your face to make your skin's surface smoother, more youthful and more radiant. With a smoother complexion, you'll also find that skincare products are more easily applied and makeup such as foundation and concealer look more flawless and stay put for longer! 
If you're wondering how to dermaplane at home, there are a few simple tips you should follow: 
Prep your skin

 – cleanse your skin before you begin to remove all makeup and impurities.

 

Focus on certain areas

 

– whilst your skin is still damp, take your 

dermablade

 and delicately draw it 

across

 the skin to remove fine hairs. These are often more prominent around the 

jaw, neck, and upper lip

 areas.

 

Be gentle 

– 

m

ake sure you are shaving with the grain of your hairs and that you are k

eepin

g 

the blade relatively parallel to the skin

.

 

Don't overdo it 

– avoid areas of your face that are sensitive or are suffering with breakouts.

 

After care 

– 

F

inish up your at home treatment

 with a rich moisturi

s

er. One with hyaluronic acid is especially good for water retention, helping your skin look bright and plump

. 

 
Subscribe To GLOSSYBOX
To receive five different skin, hair and makeup products every month, sign up to GLOSSYBOX today. Not only will you get to enjoy these products delivered straight to your door, you'll also get to take advantage of priority access and exclusive discounts on the GLOSSYBOX Skincare range and our Limited Edition boxes and a whole host of other beauty, fashion and lifestyle treats in the Glossy Lounge.