You know when you're really, really thirsty and there's pretty much no better feeling than that moment you finally get to gulp down a tall glass of icy cold water? Well, that's exactly how your skin feels when it's parched and gets slathered in a formula that pumps a decent dose of hydrating ingredients into your complexion – namely hyaluronic acid.
While hyaluronic acid isn't the newest ingredient on the block, it's definitely one of the most intriguing – especially as it's been given a new lease of life over recent years, thanks to a new generation of creams, serums and cleansers that ensure moisture penetrates even deeper down into the skin's layers. And quite incredibly, it has the ability to absorb and hold up to 1000x its weight in water.
It can be found naturally in every cell of our body (with nearly half found in the collagen of your skin) to help keep it hydrated and perfectly plump, but as we get older the amount of hyaluronic acid our skin contains decreases, causing our skin to gradually become drier. But luckily, there are plenty of products to help counteract this and give us that much needed boost.
With this in mind, here are some of our favourite hyaluronic-infused skincare buys to give your skin a helping hand when it's feeling dehydrated…
Vitamin B + hyaluronic
Containing 1.5% hyaluronic acid alongside vitamin B5, Skinceuticals Hydrating B5, £43, will make dehydrated skin a thing of the past. Lightweight yet utterly potent, it replenishes your skin with the nutrients it needs to be smooth and supple. Layer it under moisturiser for an extra boost or use it alone – and it's ideal if you suffer from blemish-prone skin as it's oil free. Medik8 Hydr8 B5 Serum, £38, absorbs immediately to soothe stressed or irritated skin, thanks to the inclusion of anti-inflammatory ingredients and its ability to rebalance the skin's moisture levels within a mere 24 hours.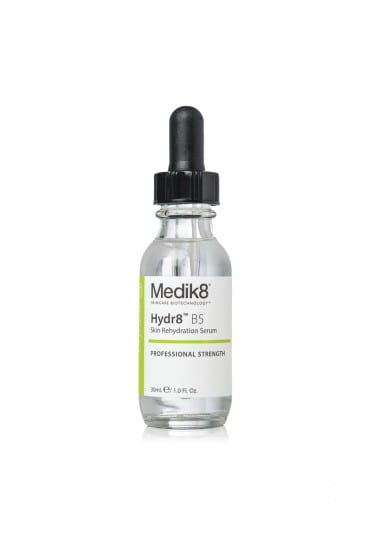 Supplements
With vitamin C, MSM and hyaluronic acid, Potion London The Hyaluronic Complex, £30, is a powerful supplement that will help to plump and tone your skin, for a hydrated and glowing complexion. What's more, it'll help to cushion your joints and keep dry eyes at bay.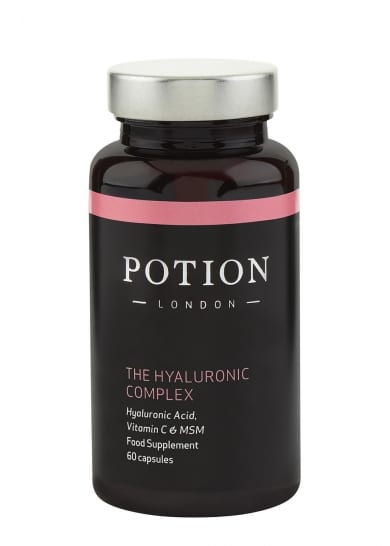 Hand & body
Not only is Hand Chemistry Hyaluronic Concentrate, £18.66, formulated with 99.5% hyaluronic acid, but it also contains a mushroom-derived complex called 'Tremela Fuciformis' which quite incredibly has the ability to amplify hyaluronic acid's hydrating powers by 400 times. Pretty incredible, huh? It helps the skin absorb any other creams that are applied on top, leaving your hands and body nourished, silky and hydrated.