As we get older, our complexion is one of the first things to show its age. Skin loses its elasticity, eyes can begin to look tired, with dark circles may appear underneath – however, an effective anti-ageing skincare routine can help keep skin looking brighter, nourished more energised. 
If you're looking for products that will help improve the appearance of these inevitable signs of ageing, you need to be clued up on the types of ingredients that can help you achieve the results you want. Hyaluronic acid will work wonders to keep your complexion looking plump and hydrated, while lactic acid and glycolic acids will aid in exfoliation, leaving you skin more radiant. The right ingredients can also help tired eyes. Dark circles can benefit from ingredients such as elderflower extract and Eyebright plant extract which both work to brighten and refresh tired, puffy eyes. 
With these key ingredients and more, the GLOSSYBOX Skincare range is ideal for ageing skin. Not only have we created 10 products that are simple, affordable and effective, but they're perfectly tailored to your every skincare need too! 
GLOSSYBOX Skincare:
Ageing 
Skin Morning Routine 
Step 1A: 
Smooth 
And 
Energise 
With Our Exfoliating Clay Scrub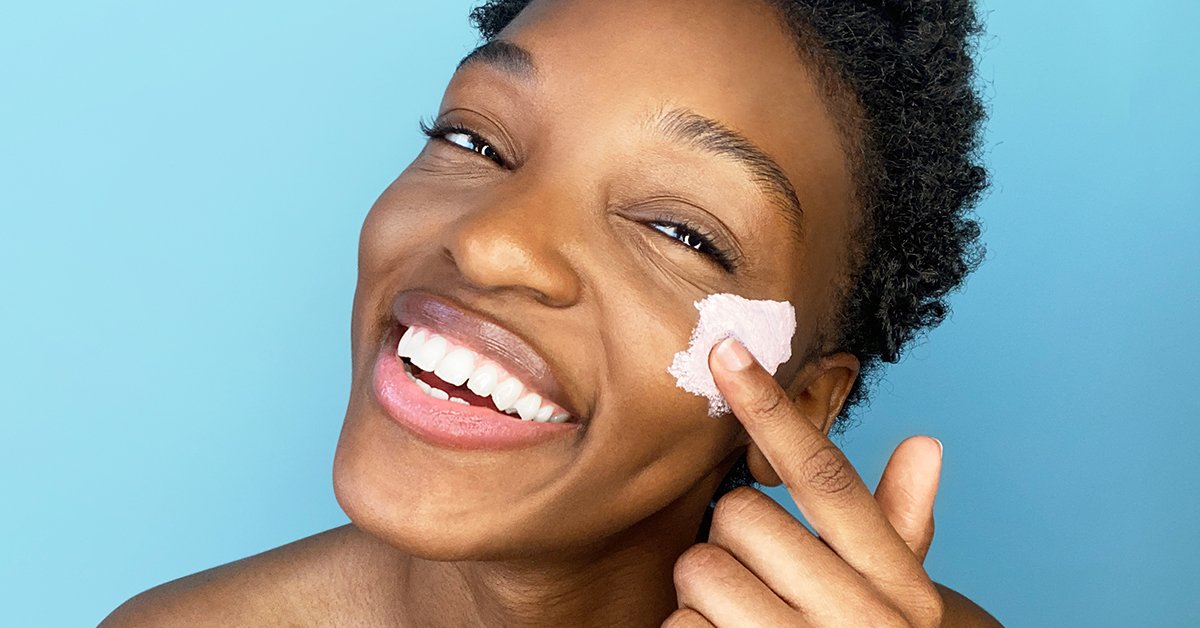 If you have ageing skin and are concerned about fine lines and wrinkles, we recommend exfoliating every other day before you cleanse. As we get older, surface cell turnover slows, so it's essential you exfoliate to help skin stay looking refreshed. 
Luckily, this Exfoliating Clay Scrub will not only deeply clean your pores, but it will buff away dead skin cells that make your complexion look dull and tired too. It will leave your skin looking instantly smooth and radiant, whilst giving tired-looking skin an instant boost too. After just two weeks, your skin will seem more supple and energised!* One of our trialists said: 
"This is a fantastic product. It makes my skin feel amazing. I would definitely recommend this to anyone."* 
*Based on consumer trial of 124 people. 
Why Our Exfoliating Clay Scrub 
Works
To leave your skin feeling clean and refreshed, our Exfoliating Clay Scrub is made of a blend of three hardworking ingredients that are great for glowing skin. Rice makes for a great exfoliator, gently buffing away dead skin cells from even the trickiest of areas to reach, while Cornish clay draws out your skin's impurities to deeply cleanse pores and helps leave the skin looking shine-free. Superhero ingredients glycolic acid and lactic acid help to buff away dead skin, exfoliate and unclogging pores to reveal smoother, more radiant skin. 
How 
To
 Use The Exfoliating Clay Scrub 
As an exfoliator: At least once a week use gentle circular motions to apply an almond-sized amount onto damp skin, focusing on your nose and t-zone. Massage it into your skin for 30 to 40 seconds, then rinse with lukewarm water and gently pat dry with a towel.  
As a mask: Apply a smooth layer onto your skin and leave it on for 10 minutes. Rinse with lukewarm water and gently pat dry with a towel.  
Glossy Tip: When you exfoliate, you expose delicate skin that is easy to dry out, so make sure that you follow your full cleansing, toning and hydration routine after exfoliating.