Tailored just for you, say hello to our very own skincare range, GLOSSYBOX Skincare!
We spent the last nine years listening to your feedback about what you want from your skincare to introduce you to the best brands out there through our subscription service. Now though, we've taken it one step further to develop our own skincare range with you in mind.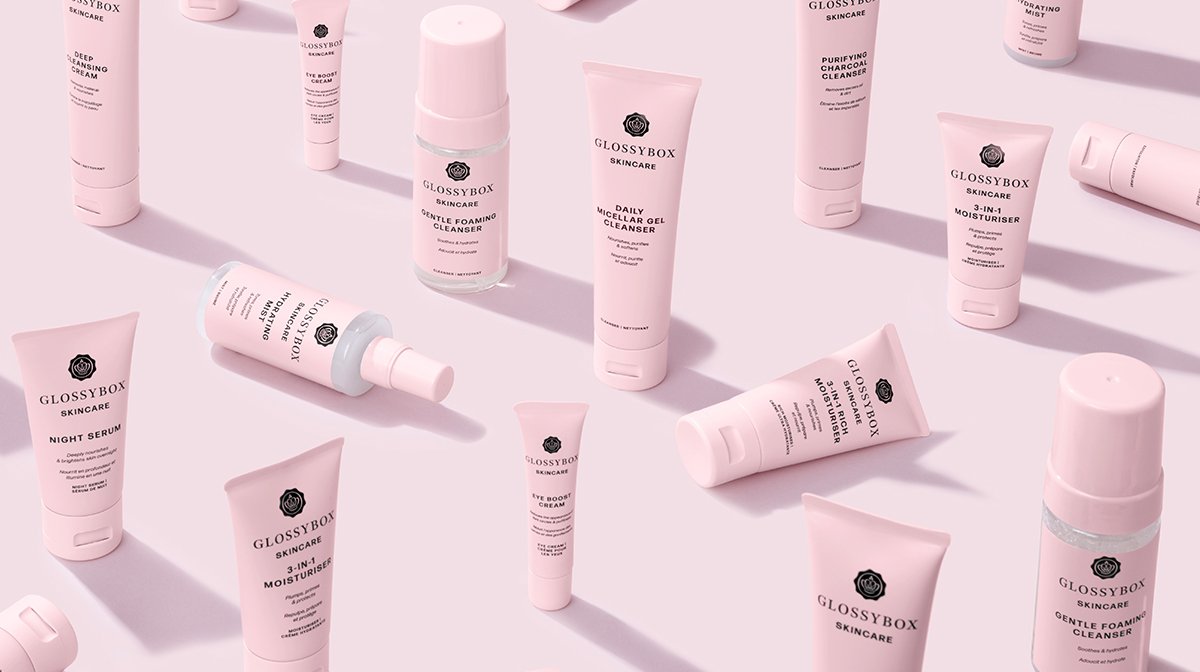 GLOSSYBOX Skincare 
Was Made 
For
 You
The result of our research? A range of ten different products (including exfoliators, cleansers, moisturisers, hydrating mists, eye creams and night serums) that are simple, affordable, and effective. Each one is tailored to specific skin concerns too, so you can mix and match them to create your personalised skincare routine.  
It's All About
Simple, Effective, No-Nonsense 
Products
We know how much you value transparency. That's why our products are formulated with three luscious key ingredients that are simple yet effective. Together, their unique and powerful formulations can transform your skin, leaving it feeling hydrated, nourished and soothed. Better yet, we've outline what each of these three ingredients do on our packaging, so you know exactly what you're putting onto your skin and how it's working its magic. 
You'll also find specific step-by-step instructions on how to use your product on the side of the box, so you can always achieve the best possible results. 
We've Made It Affordable Too! 
Costing between £9 and £13.50 if you're a GLOSSYBOX subscriber, GLOSSYBOX Skincare brings you premium quality products at an affordable price. Plus, a few of the products in our range are multifunctional, to allow you to make your skincare routine as efficient and effective as possible – all whilst saving you from splurging on unnecessary products. 
The
Environment Is At The Forefront Of Our Skincare Range
GLOSSYBOX Skincare is as eco-friendly as it can possibly be. Not only are all formulations vegan, cruelty-free and at least 87% natural, but they come in packaging made of sugarcane (where possible) that is 100% recyclable. We even used 100% renewable electricity and created zero landfill waste in our manufacturing sites. Plus, all of the products are made in the UK.
What's In The GLOSSYBOX Skincare Range?
1. Deep Cleansing Cream
If you use a lot of heavy makeup, prepare to fall in love! Creamy and indulgent, this cleanser blends inca inchi, babassu and tsubaki oils to wash away impurities and remove even the most stubborn of makeup in just one use. No need to double cleanse!
100ml exclusive subscriber price £9, RRP / £12