We've all heard that the eyes are the windows to your soul – never mind them being the focal point of the face – so it's pretty important we keep them looking their very best!
For this, a little daily TLC is in order. You see, the skin around your eyes is far more delicate and around 20 times thinner than the rest of your complexion – therefore it's imperative you look after it, keeping the skin around your eyes hydrated and nourished.
To help you do just this, we popped our GLOSSYBOX Skincare Eye Boost Cream in your August box. It's been a few months now since you receive your eye cream to try. But if you're still got some left, or you're ready to buy another, you'll want to make sure you're applying it correctly!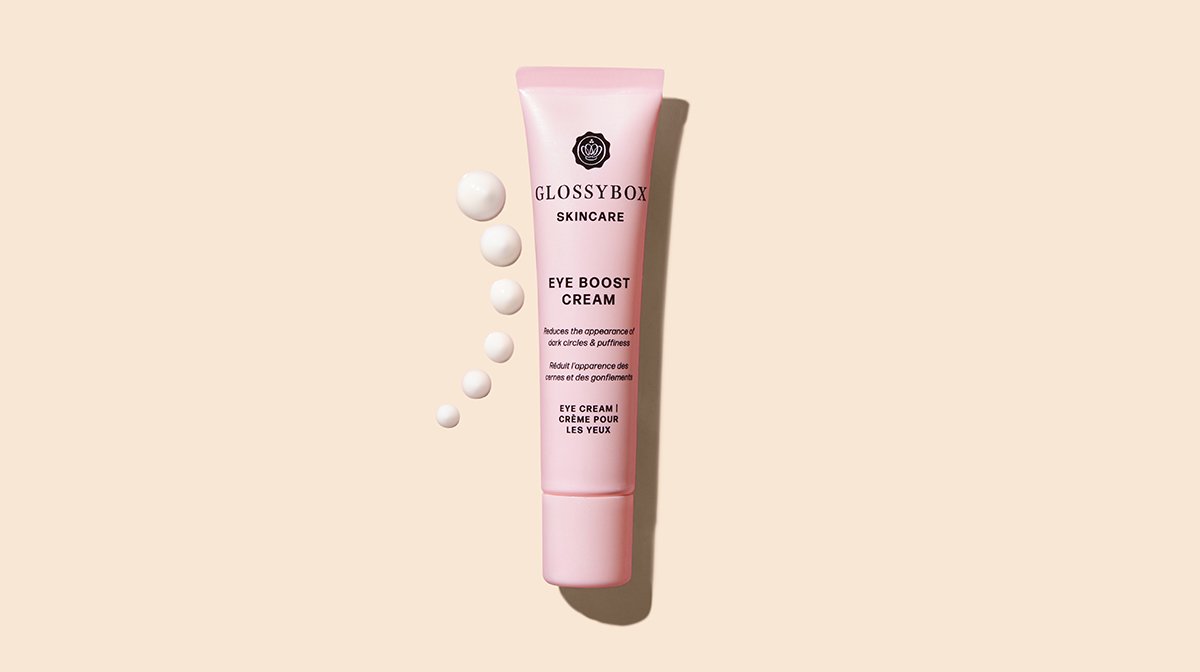 Where To Apply Eye Cream
Ensuring your hands are clean, use your ring or index finger and gently press the skin around the eyes until you find the orbital bone. This is where you should apply your cream or gel. Pop a pea-sized amount on your finger and apply it by following this bone around your eyes, starting under your eye and working your way right around until you reach the top inner corner. Ensure you don't go too close to the eye itself.
How To Apply Eye Cream
As we mentioned, the skin around your eyes is incredibly delicate so while applying an eye cream or gel is always a must, it's also equally important that you're using the right technique. A gentle dabbing/tapping motion will do the trick, as this will ensure the skin isn't 'dragged' at all.
How Much Eye Cream Is Too Much?
Your skin can only absorb so much, so applying more product won't make it more effective. Quite the opposite, really. Excess formula left around the eyes will end up making its way into your eyes and in turn, irritate them – hello puffiness. Only use a pea-sized amount and make sure you leave a clear area (about half an inch) around the eye, as this will help prevent any product transfer.
How Long Should You Let Eye Cream Sink In For?
Before you start applying makeup, leave a couple of minutes for the gel or cream to absorb. This will also help prevent any caking!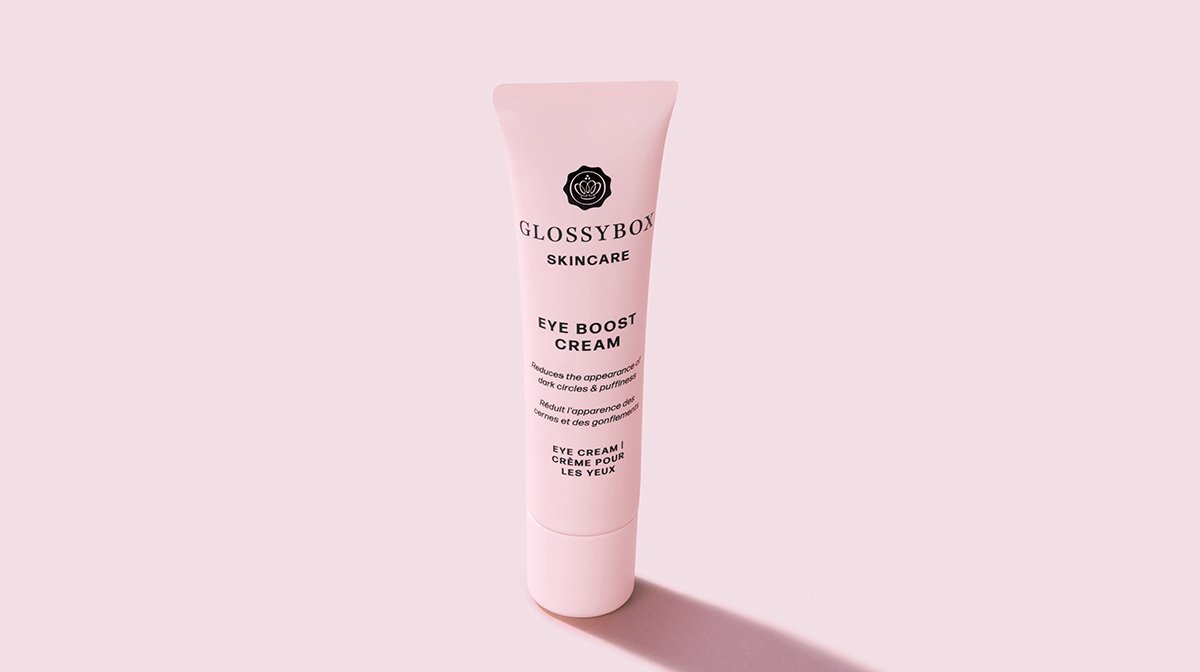 About The GLOSSYBOX Skincare Eye Boost Cream
Our Eye Boost Cream is a blend of three key ingredients; elderflower extract, Eyebright plant extract and red seaweed. Elderflower has many benefits. This flower extract contains antioxidants that help to protect skin and even skin tone. 
Eyebright is a soothing plant derived extract that helps skin to appear revitalised and more refreshed – which is exactly what is needed for thin, delicate skin around the eyes. Over time, this herbal ingredient also works to refresh and brighten tired, puffy eyes. Red seaweed helps to protect your skin's natural barrier by locking in moisture which helps to soften the skin.