Did you see the big announcement? We're launching our very own skincare range – and we've used your survey feedback and social media comments to tailor it just for you! It features ten products that are simple, affordable and effective. Better yet, each one has been tailored to specific skin concerns, so you can mix and match them to create your personalised skincare routine. 
Whilst you can browse our full range and choose the products that you think are right for you here, here's what we'd recommend if you have sensitive skin.
GLOSSYBOX Skincare Sensitive Skin Morning Routine
Step 1: Cleanse With Our Gentle Foaming Cleanser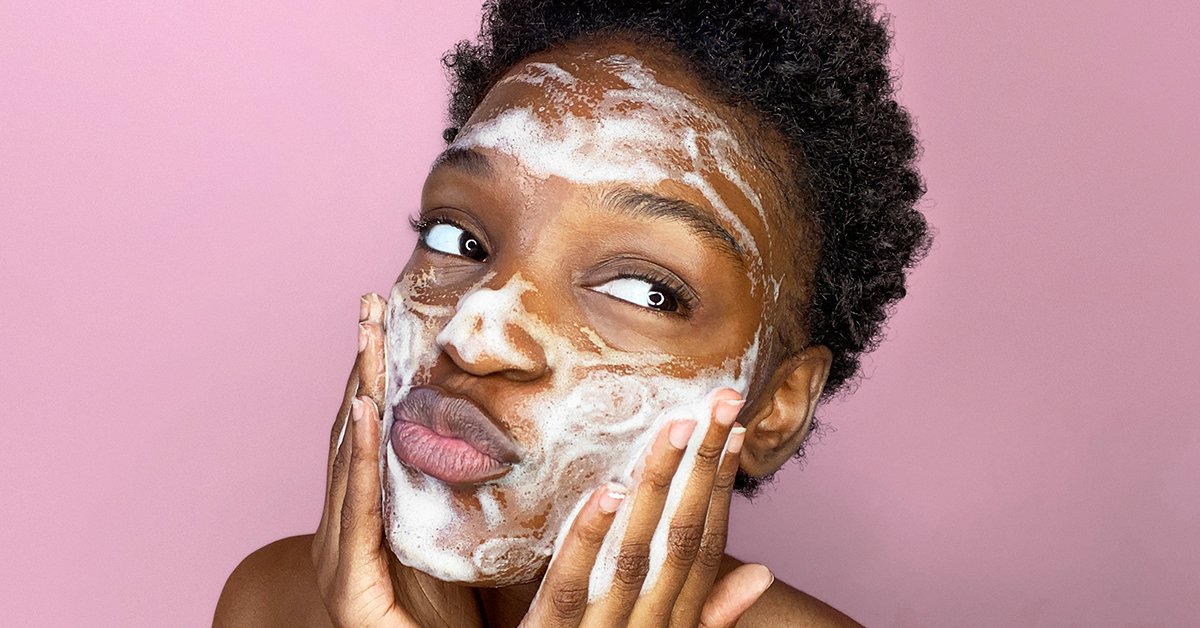 If you have sensitive skin, you need to avoid cleansers that have strong fragrances and cause irritation. You should also steer clear of formulas that leave your complexion feeling tight and stripped. That's why we'd recommend using our Gentle Foaming Cleanser to wash your face in the morning. 
Gentle and fragrance-free, its foam texture will feel kind against your skin, yet still effectively remove the dirt and impurities that have settled onto your complexion throughout the night. Trust us, your skin will be left feeling cleansed, soothed and hydrated! One of our trialists said:
The product was very effective, taking off all makeup and freshening my skin. It seemed gentle on my skin and didn't sting my eyes.*
Why It Works 
Cactus stem extract helps to soothe and moisturise your skin.

 

Resurrection leaf extract leaves your complexion feeling hydrated.

 

Kangaroo paw flower extract keeps your skin supple and fresh.

 
How To Use The Gentle Foaming Cleanser
Spray to pumps of foam into your hands.

 

Rub your hands together to create a lather.

 

Gentle massage the foam onto your dry or damp skin using circular motions for 30 seconds.

 

Rinse thoroughly with lukewarm water.

 

Pat your skin dry with a towel.