Whatever your skin type, a hydrating moisturiser is a must! An important step in your skincare routine, an effective moisturiser helps to maintain your skin's healthy cells, protecting it from irritation. Because, when skin is dry and irritated, it's more likely to suffer from problems such as breakouts and acne. And nobody wants that!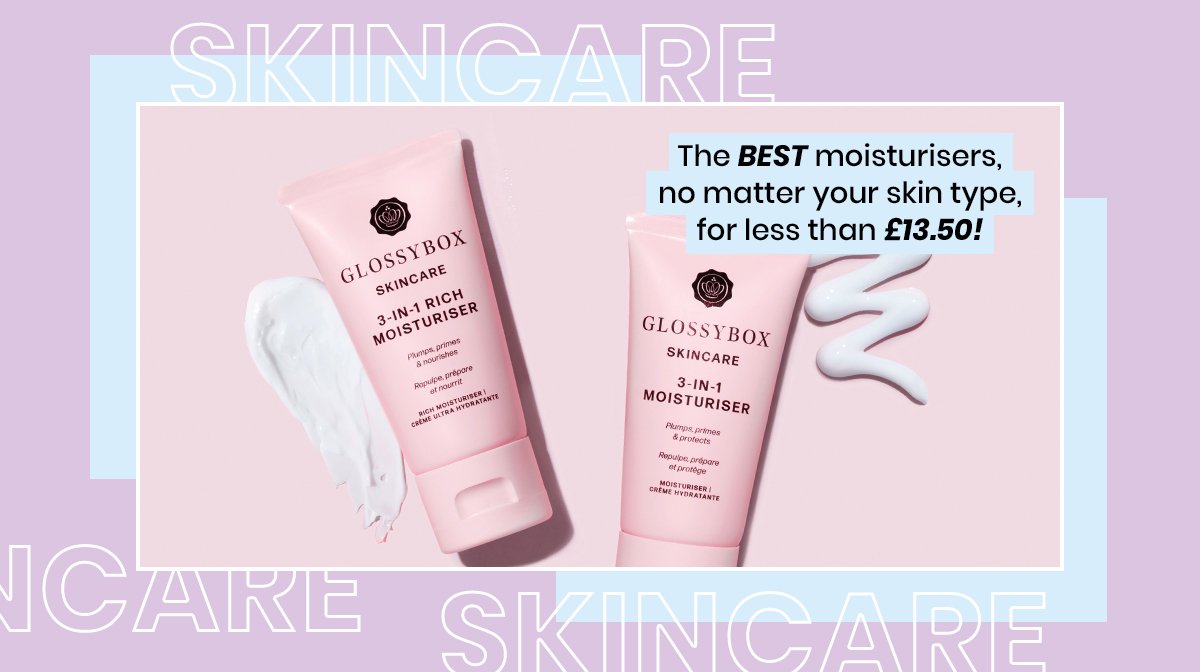 So, to help you ensure your skin is always dewy and glowing, we've got two incredibly hardworking moisturisers in our GLOSSYBOX Skincare range.
And, if you're on a budget, these are perfect too – with both products no more than £13.50 for subscribers! (Make sure you log into your account to receive your subscriber exclusive price!).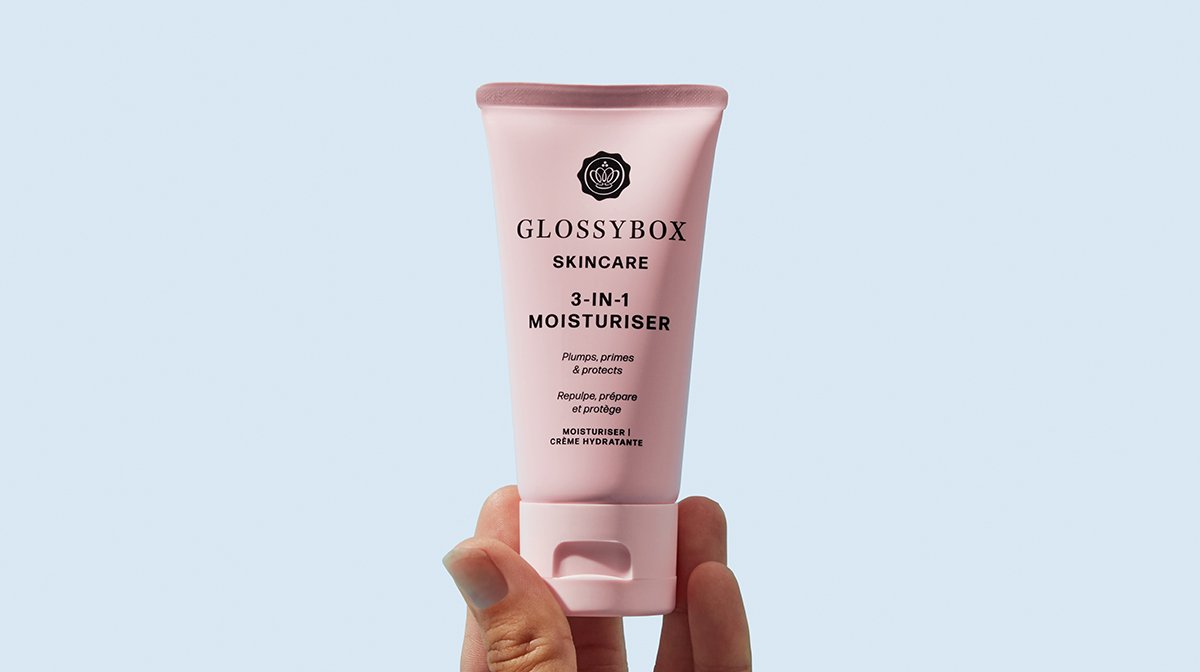 GLOSSYBOX Skincare 3-in-1
Moisturiser
At only £12 for subscribers (RRP £16), this wonder working moisturiser plumps, primes and protects! A powerful blend of key ingredients ensure your skin feels refreshed, hydrated and has a healthy glow.
Why Is This Moisturiser So Good?
Hyaluronic acid is a much-loved skincare ingredient, and is ideal for hydrating and smoothing dry skin! And, in turn, this can help improve the appearance of fine lines. Tsubaki oil is another versatile ingredient that is known to benefit the skin. This oil helps to nourish and hydrate the complexion, leaving the skin feeling silky smooth. Finally, red seaweed helps to protect your skin's natural barrier by locking in moisture, which revitalises and softens the skin. 
What Are People Saying About It?
We love hearing what you have to say about GLOSSYBOX Skincare products, so we've gathered some of your reviews to share!
Lovely moisturiser ☆☆☆☆☆ 
Lovely and lightweight, whilst hydrating. Leaves a dewy glow too – Naomi
Best moisturiser I've tried so far! ☆☆☆☆☆
This is by far one of the best moisturisers I've used, I have dehydrated skin and since adding this to my routine my skin feels way more hydrated and so much softer! Would 100% recommend! – Hanna
Glowy ☆☆☆☆☆
Lovely moisturiser that leaves you feeling radiant. No over powering smell but a gorgeous formula that sinks in really well, a little goes a long way – Cara