Say hello to the latest (and slightly unusual) trend on the beauty block. Originating from South Korea (SoKo), peel-off makeup has been causing quite a storm!
There's something undeniably satisfying about peeling a mask off your face – or even nail polish. But the thought of peeling off makeup just doesn't sound like something that would work. So in the name of beauty and to pass a GLOSSY judgement on these wacky trends, I personally tried them both so you don't have to!
There are two main types – tints for eyebrows and for and lips. 
Eyebrows: Etude House Tint My Brows Gel
This tint is trending on YouTube so I just had to try it. I bought mine from amazon for only £7.75.
Described as a leave-in, natural looking brow tint, it comes in 3 different colours: brown, light brown and grey brown. I went for the grey-brown option which, in retrospect, was definitely too dark for my naturally blonde brows.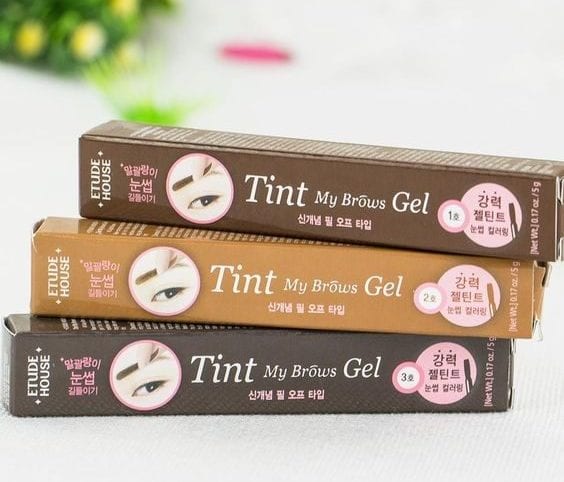 @Pinterest
Firstly, I cleansed my eyebrows and slightly trimmed them so the peel was not too painful!
I then pasted the thick gel onto my eyebrows in the desired shape.
The instructions say leave for at least a couple of hours or even overnight, but since this looked so scary and turned my blonde brows black immediately, I only left it on for just one hour!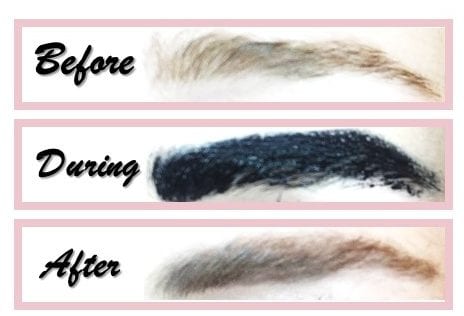 The Peel
This did not peel in the slightest – probably because I was worried that they'd go too dark and I only left it on for one hour (despite the recommended two).
Verdict
So would I recommend this product to Glossies? I would definitely stick to your usual brow tint appointment or just use a brow pencil like the MAC Brow Sculpt Pencil, £16.50.  Yes it's a fun fad but it's not a good substitute to your usual regime. Plus, when I tried to cleanse it off in panic it died my skin grey around my brows – in hindsight, I would definitely recommend smoothing a small amount of Vaseline on to the surrounding skin!