If you tuned into our Facebook live this afternoon with Lydia and Lois, you'll have seen the unboxing of our November 'Beauty S.O.S.' GLOSSYBOX. They also provided useful tips and tricks on how to best use your products. Don't worry if you didn't catch it, you can watch a replay here.
This month, we also gave you the chance to win a FABULOUS beauty bundle worth £400! Our competition is open until Friday, so make sure you Like, Share and Comment on the November Facebook live for your chance to receive amazing products by WetBrush, Chloé, Living Proof and more!
If you loved Lois and Lydia's outfits, you'll be really excited to hear that the giveaway also includes a £100 voucher for In The Style, the wonderful website that provided their gorgeous dresses!
It's always a pleasure to hear from all you Glossies, and since lots of you commented with questions, I've answered your queries below!
Created by beauty expert Huda Kattan, this vegan and cruelty-free liquid lipstick is infused with antioxidants that help maintain hydration. Its lightweight and long-wearing formula glides on effortlessly and the colour intensifies as it sets to a matte, transfer-free finish.
You'll have received one of two fabulous nude shades – either Venus or Girlfriend. Lydia is wearing Venus and Lois is wearing Girlfriend – which do you prefer?
Could you recommend where to buy HUDA? I love it and want more shades.
@Emma Lou Lou Bell
If, like Emma, you're after more shades, you can shop the range here.
Enhanced with the same crystals used in professional microdermabrasion treatments, the CONTEXT cleanser and exfoliator boasts powerful antioxidants that protect cells and fight free radical damage.
I could do with a skin boost! Winter destroys my skin.
@Amber Goddard
If you struggle with dry skin in winter like Amber, try this two-in-one cleanser and exfoliator. It purifies and soothes your skin by removing dead cells, while also protecting new ones. Perfect for all skin types, it left my skin feeling soft, hydrated and healthy.
If, like Clare, you're on the hunt for a skincare product that is compatible with oily skin, we recommend trying the YourGoodSkin Balancing Skin Concentrate.
What is good for oily skin? Everything I have used doesn't get rid of it xx
@Clare Lou Parker
It was developed by dermatologists to improve the 5 key signs of healthy looking skin. It combines Green Tea and Vitamin C to improve skin texture, skin tone evenness, radiance, moisture levels and oiliness. Lydia loves this moisturiser because it doesn't leave an oily residue on your skin either!
In the cold winter weather, your skin can always do with a boost of moisture and we just love the versatility of Palmer's Cocoa Butter Original Solid Formula.
My skin becomes so dry in winter; this would be amazing to help my skin!
@Amy Lambert
Amy has definitely got that right! This Palmer's skincare product boasts an award-winning formula bursting with vitamin E and cocoa butter that melts into a silky oil when applied. You can use it on your lips, skin and hair to nourish and sooth your body from head to toe.
Some of you will have received the Encapsulate Serum by the amazing New York born beauty brand Nexxus in your November boxes.
My hair needs some TLC
@Tammi Nutting
I often feel the same way Tammi does! If I haven't got time for a shower and hair mask though, this serum is a life saviour. Its lightweight formula is enriched with concentrated Elastin Protein to restore hair fibre and promote healthy-looking locks. Simply massage a few drops into your palms and work the serum through your hair. TLC achieved!
This was definitely one of my favourite products in our November box. It's such a useful on-the-go essential. Simply spray the dry shampoo onto your roots, allow it to set for 30 seconds (the powder will turn white as it absorbs dirt) then brush your hair to remove any residue.
I was told dry shampoo isn't good for your hair
@Claire Lou Parker
Some of you Glossies were concerned that using dry shampoo might damage your hair. Don't worry! While you still need to wash your hair with ordinary shampoo every two or three days, there's nothing wrong with giving your hair an extra spruce in the meantime. In fact, Living Proof dry shampoo actually cleans your hair. It absorbs and removes oil, sweat and odour to leave your hair looking, feeling and smelling fabulously clean.
Developed by scientists and hair stylists, this Living Proof mask strengthens individual strands and makes your locks 20 times more resistant to breakage.
My hair is thick too, so the mask would be great for me
@Karen Teulon
As Lois pointed out in the Facebook live and Karen has picked up on, moisturising thicker hair can be challenging. Living Proof has got you Glossies covered though. Whether you've got thick or fine hair, this mask is deeply conditioning and restores damaged hair, cuticles and moisture levels.
Novex, one of the leading haircare brands in Brazil, has created a cruelty-free nourishing hair mask that moisturises and defines curls.
My hair feels so dry these days
@Ulima Da Silva
If your hair needs an extra boost of hydration, give the Novex hair mask a go. It combines cranberry extract with 7 hydrating oils to nourish your hair. Work it through wet hair from root to tips and leave it to soak for 3 to 10 minutes. You can then rinse your hair thoroughly – and voila, your dry hair will look as good as new!
Black Friday Deals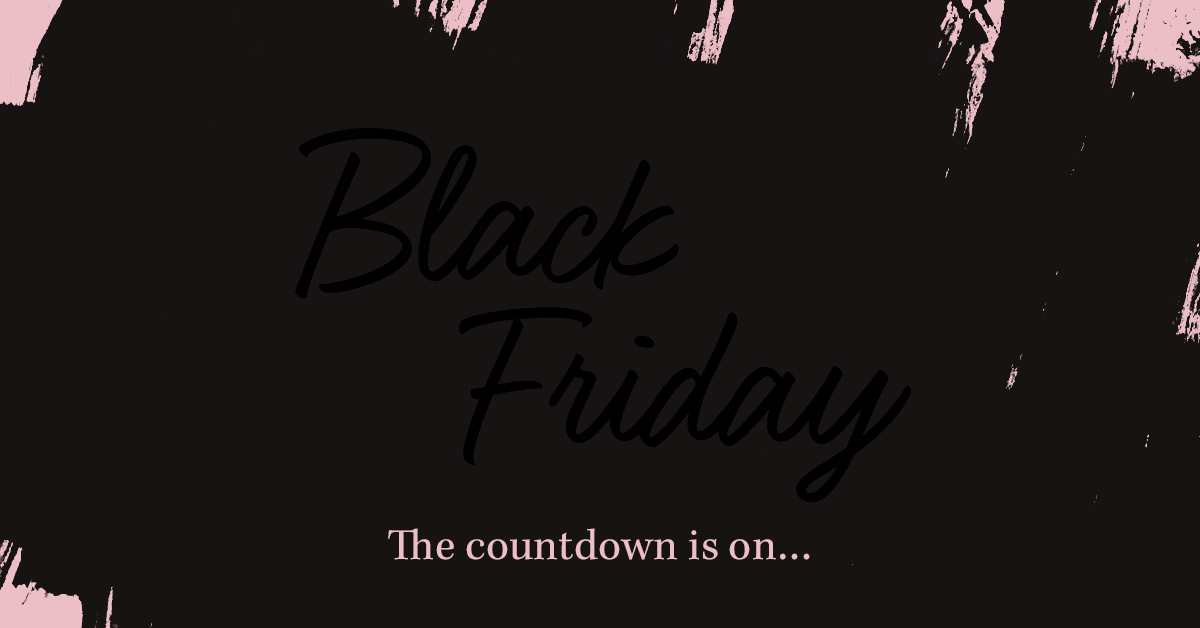 We've got a special treat coming your way this Friday. Visit this page to stay up-to-date with our exclusive deal.
Our Limited Edition 'All I Want Box'
Our Limited Edition Box also goes on sale on Cyber Monday. Don't miss out! We know lots of Glossies are excited to receive theirs. You can read the story behind the box here and see sneak peeks of what's inside here.
Can't wait to get my limited edition box!
@Meghan Bridle
Get Your Advent Calendar Before December!
If you haven't got your hands on our Advent Calendar yet, what are you waiting for? Worth over £300, it includes 17 full-sized products from leading beauty brands like HUDA Beauty, NARS Cosmetics and bareMinerals.