Hey Glossies… it seemed you LOVED our last Pop-Up Shop, so we thought it only fair we organised another for you!  
With huge names such as Maybelline, NYX and Garnier under its belt, we all love beauty favourite Loreal. So, teaming up with them for a subscriber-exclusive event is sure to be the pay day weekend treat we'll all not be able to get enough of. 
Running from Friday 25th June to Monday 28th June, we're offering 20% off everything in our Loreal pop-up shop. Plus, when you spend over £25, you'll get a free NYX Jade Roller! 
And don't forget, you can to use your hard-earned Glossy Credits when purchasing to save yourself even more ££!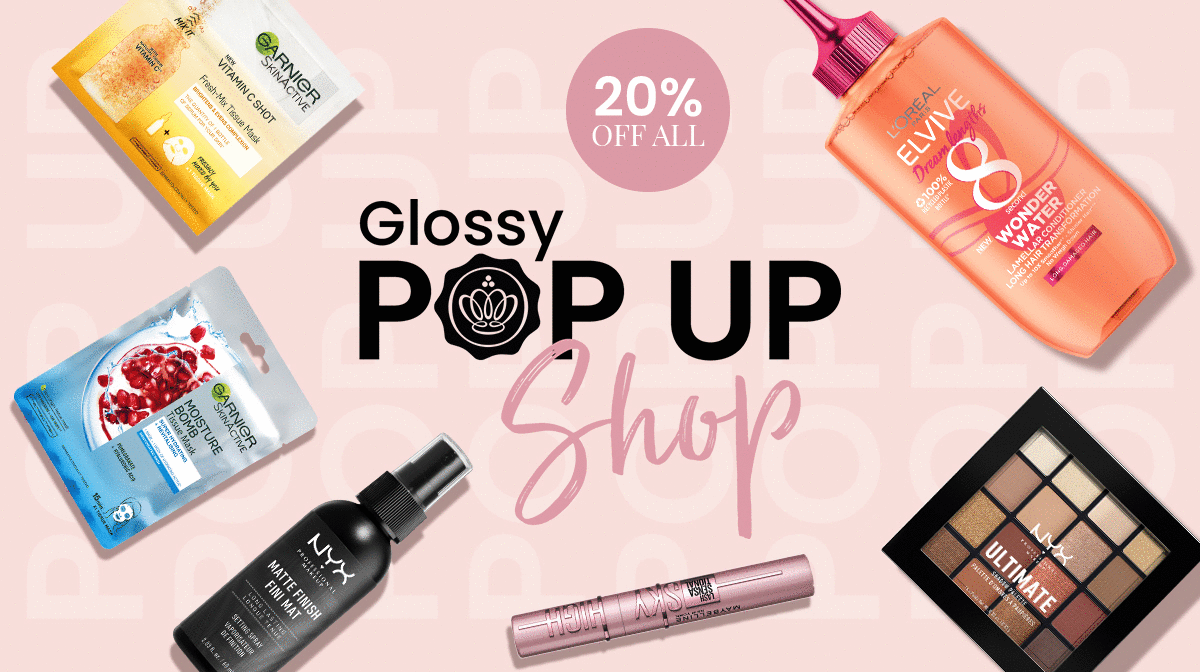 What To Buy From The GLOSSYBOX x Loreal Pop-Up Shop
Okay, so our Loreal Pop-Up Shop couldn't be any more exciting! There are literally so many beauty bargains we know you'll be so eager to buy… 
So, to help work out which must-have products deserve to be in your basket (and there's quite a few!), we've done some research. We've gone through ALL of the incredible products you can buy, tried them out and chosen our favourites! 
Maybelline Lash Sensational Sky High Mascara
I adore the Maybelline Lash Sensational Sky High Mascara. I'm sure you already knew that though, as we tried it out and shared our review of this TikTok trending Sky High Mascara back in February! Team Glossy had seen this mascara plastered all over the internet, boasting results that had to be seen to be believed – and the bold statements claiming this mascara was the best yet really weren't wrong!
Designed to coat every lash from root to tip in, this unrivalled mascara offers maximum impact from every angle – and for only £9.99! Its exclusive Flex Tower brush bends to volumise and extend, delivering both fullness and length!