The beauty world has unveiled another miracle working wonder. And this time, it's L'Oréal Paris Elvive's Dream Lengths Wonder Water 8 Second Hair Treatment.
When I first saw the hype around L'Oréal's 8 Second Wonder Water, I knew I had to try it for myself. But with it selling out fast both online and in shops, I knew getting silky soft and seriously shiny hair with this treatment might not be easy. A sell out product must be good though – surely! – so with a little patience I managed to track this sought after product down and add it to my lookfantastic order!
So why is it meant to be so great? Well, it's apparently due to its secret ingredient – Lamellar Water Technology. Harnessing the goodness of amino acids and moisturising agents, this technology aims to lock in essential hydration, effectively target signs of damage, smoothing the surface of your hair.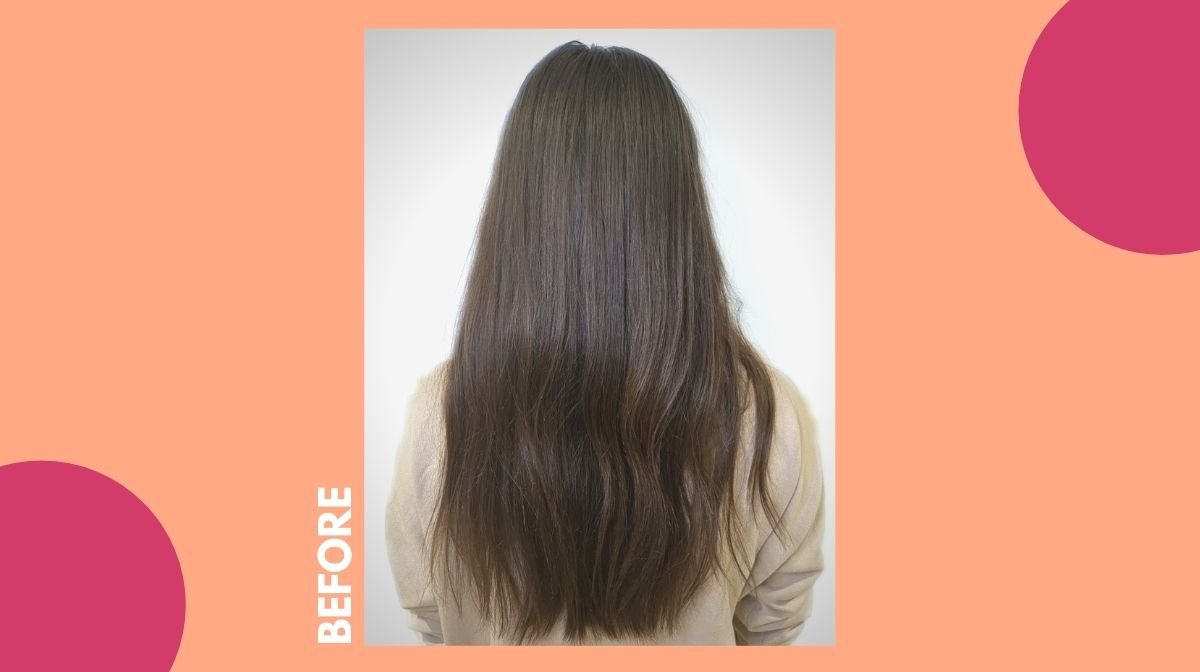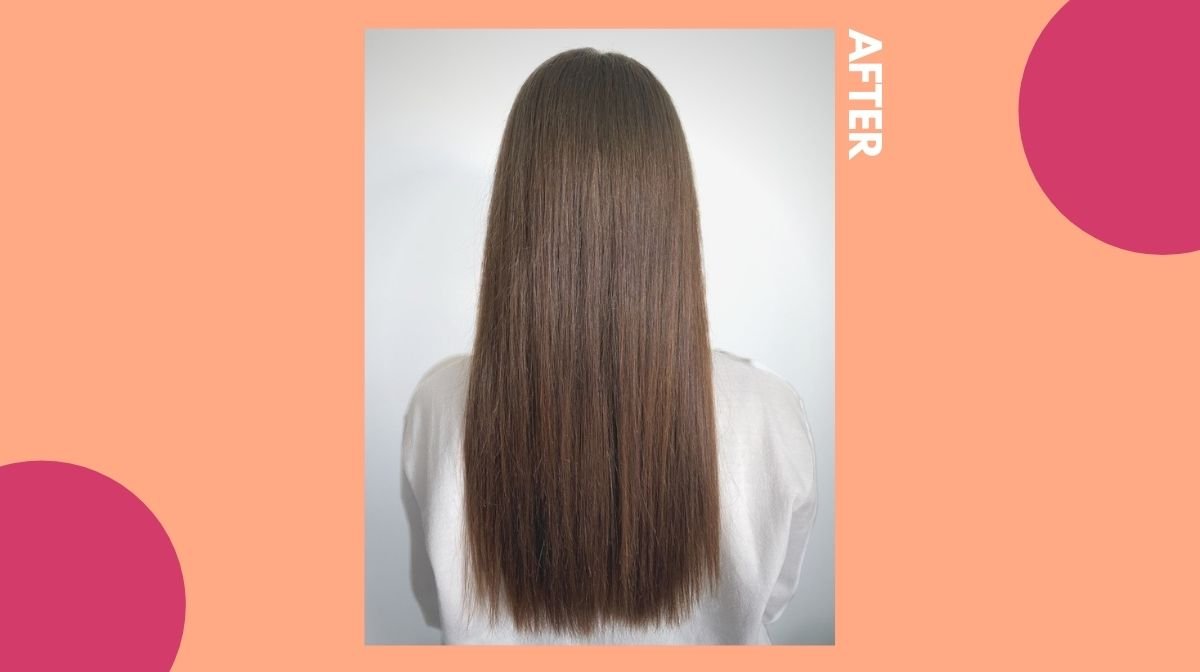 Using L'Oréal Paris Elvive's Wonder Water…
My hair is long, thick and pretty much natural. I can't remember the last time it was dyed or, to be fair, even professionally cut. (It's something I aim to get better at prioritising when salons open up again, I promise). But, in the meantime, in a bid to at least attempt to look after my locks, I thought I'd give this 8 second treatment a go.
So, I jumped in the shower, shampooed as normal and then grabbed this, applying it to the lengths of my hair in a zigzag motion. It's sometimes difficult to know how much of a product to apply (I'm guilty of never listening to the recommended pea-sized amount of conditioner advice), but this bottle is marked with lines every 20ml to show you exactly how much to use. One dose is 20ml, but for thicker, longer hair, the bottle says it's fine to use double – so I did.
I was sceptical about only leaving it on for 8 seconds. It's seconds. Not minutes. Seconds… so obviously I massaged it in for a little longer. I mean, with the length of my hair it took more than 8 seconds to actually apply. But I didn't need to worry, as my hair felt instantly smoother as soon as I started washing the treatment out. (You don't need to follow up this product with your normal condition, but I did – with just a small amount – maybe just out of habit).
I did however follow the guidance on blow drying my hair afterwards. I normally let it air dry – because where do I have to go right now – but I wanted to see the 8 Second Wonder Water's full potential (and I was impatient).
So, What Did I Think Of L'Oréal Paris Elvive's Wonder Water?
Once my hair was dry, I couldn't stop touching my hair. It was so soft and silky, and it felt so much stronger too. It felt (and smelt!) like I'd been to the salon, which is obviously another huge plus point. There's nothing better than that post-hairdresser feeling (remind me again why I've not been for years…?).
The next morning, it still felt smooth and sleek. I brushed through my hair, but didn't feel any need to straighten it. And on day 3, it still felt seriously soft and strong. The fact that this post-use feeling lasts continually between washes really surprised me. I thought, by the next morning, my hair would be back to feeling dry and damaged, but no, it really didn't.
Would I Recommend This 8 Second Wonder Water Treatment?
I didn't know this product existed a few weeks ago, and now it's something I'm definitely going to buy again and continually add into my routine. The product suggests you use it up to two to three times a week. And as that's probably how often I wash my hair anyway, it looks like I can achieve this gorgeous feeling every time.
With around eight to 10 uses per bottle (maybe less if you're doubling up like me), I'd have to buy this product once a month. But with an RRP of £9.99 – sometimes less if it's on offer or I'm spending my Glossy Credits – and pretty much perfect locks after use, I think it's definitely worth it.
And as none of us can get to a salon for another couple of months minimum, L'Oréal Paris Elvive's Wonder Water is definitely worth trying for yourself. To ensure your hair is kept in a strong, post-salon condition until you can get back to an expert again.