If there's one product we can't live without, it's mascara. Even when we're rocking a 'minimal makeup' look, we love a good mascara that'll lift and darken our lashes, framing our face and making us look (and feel!) less tired! So, when one particular mascara started getting all the hype on Tiktok, we had to find out more… 
With the hashtag #skyhighmascara currently ranking up over 10.8 million views, it's safe to say Maybelline's Lash Sensational Sky High Mascara is the latest 'it' product. And at only £9.99, it's a steal! (Or, if you've got Glossy Credit saved up you can get it even cheaper on lookfantastic!) 
But, does it deliver on what beauty Tiktok has promised it will? We got our lands on this must-have mascara to give it a go for ourselves!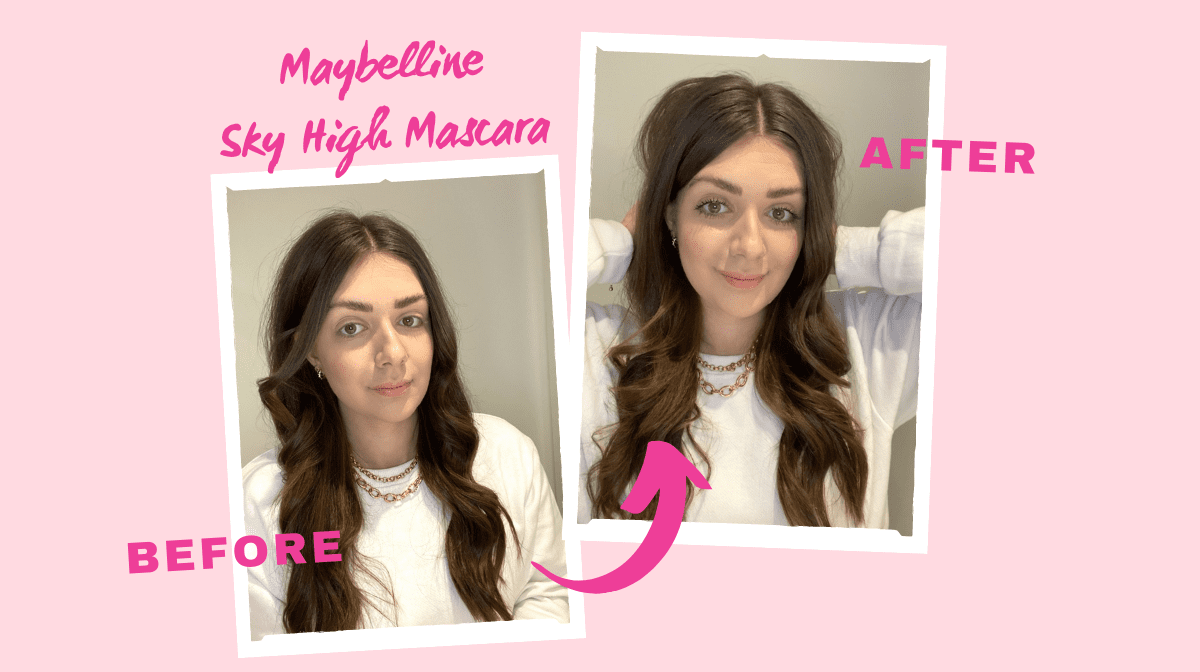 So, Is The 
Maybelline
Sky High
 Mascara Worth 
The
 Hype?
The sky (apparently!) is no longer the limit! Offering lash impact from every angle, this mascara promises incredible length and supersized volume. The exclusive Flex Tower mascara brush bends help extend every single lash from root to tip – for longer, fuller lashes that never get weighed down. 
So, did I like it? Well, put bluntly, yes I LOVED this mascara!
My lashes are naturally dark, but they aren't long and don't really stand out. Which means, without any mascara on, I always look half asleep. I'm so used to coating my lashes with layers and layers of mascara to make them show, but Maybelline's Sky High mascara – infused with bamboo extract and fibres that create long, full lashes – I needed only one layer to make a difference! Of course, I put on a couple of extra layers too and wow! My eyelashes were instantly super long AND with no clumps what so ever!
Any mascara I've used before often has a bigger, fluffier wand too. I don't think I've ever chosen a plastic comb-style wand before – I've always had big thick bristles… But I was so surprised with how well this bendy want really did coat every lash, from root to tip!
The biggest test for me though is making sure my mascara lasts all day; that it's smudge-proof and waterproof, but is also easy to take off at the end of the day. And this mascara went above and beyond in this area too!
Maybelline's Sky High Mascara didn't flake off during the day, it didn't smudge when I got tired and started rubbing my eyes and, at the end of the day, came off with ease with my cleanser – GLOSSYBOX Skincare's Purifying Charcoal Cleanser in case you wondered!