Filled with 10 amazing skin, hair and makeup treats – three full sizes products and seven deluxe minis – our GLOSSYBOX Easter Egg Limited Edition is our favourite Easter treat. Worth over £80, this year our Easter Egg Limited Edition will also come in two special designs; pink and speckled or gorgeous rose gold! 
We've already told you a little about this Limited Edition 'box' in our 2021 Easter Egg Story Behind The Box blog post and revealed the first two products you can expect to find inside. Ready for more? Of course you are…
Summer With St Tropez
We all know full well being bronzed makes everything feel 100 x better. So, if you're dreaming of a golden tan, yet summer sun and a holiday somewhere more tropical still seem months away, why not turn to St Tropez to fake it for a while? 
For sun-kissed skin, our Easter Egg Limited Edition includes St Tropez's Self Tan Express Bronzing Mousse. This easy to apply 3-in-1 fake tan develops instantly to give you a natural-looking golden fake tan in only one hour. Wait just one hour before showering for a light tan, two hours for a medium golden bronze, or leave on for up to three hours for a deep, dark tan – it all depends on how bronzed you want to go! 
Fast-acting, the express tanning lotion boasts a rich, creamy consistency that glides smoothly over skin and dries rapidly to a non-sticky finish. Enriched with hydrating ingredients like Aloe Leaf juice, the tinted mousse ensures your skin feels supple and smooth. It will also continue to develop for up to eight hours afterwards, even after being washed off, to leave your tan streak free and long lasting.
All 
The
 Tools 
For
The
 Job
We couldn't give you the Bronzing Mousse without providing a tanning mitt to apply it with, could we? So, of course, this Limited Edition also features St Tropez's Dual Sided Luxe Applicator Mitt. 
The ultimate tanning essential, this mitt has been designed to help you create a streak-free finish all over your body, that also ensures a smooth, silky look that lasts. Evenly distributing and blending your tan, this completely waterproof mitt shields your hands from stains for effortless application and minimal mess.
How 
To
 Apply St Tropez's 
Bronzing Mousse
Exfoliate and moisturise the body.

 

Pump tan onto the mitt and apply in long, sweeping motions to the body.

 

Shower off the tan after 1 – 3 hours.

 

W

atch your tan develop 

fo

r 4 – 8 hours after.
More About St Tropez
St Tropez is potentially the UK's most trusted tanning brand. It believes it's about more than just how tanning makes you look, it's about how it makes you feel. Whether it's more confidence to wear less makeup, to show more skin, or to feel more in control, St Tropez has a range of products to suit every skin tone, skin type, beauty regime or lifestyle!
From a sun kissed every day glow to a deep dark tan for a special occasion, St Tropez is the original, the go-to, for always pushing boundaries that improve your tanning experience.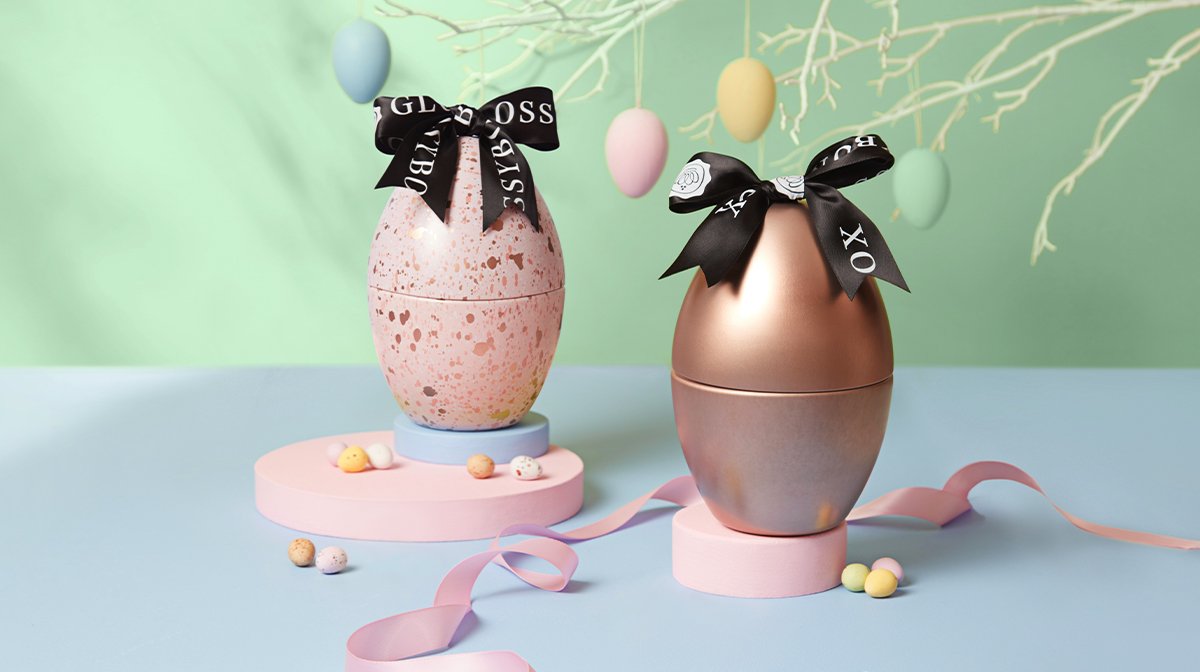 More Easter Egg Product Reveals
We've got so many more products from within our Easter Egg Limited Edition to reveal over the next week! From skincare to haircare, makeup to tanning, this Limited Edition box has it all! Keep checking back on our blog and social media channels to ensure you don't miss anything important!
Win BIG With Our Easter Egg Limited Edition
Don't forget, the return of our Easter Egg Limited Edition means a very big Golden Ticket Competition! Hidden away inside 50 of our Easter Eggs will be a golden ticket that, if found, wins the owner £100 to spend at Pandora, as well as £50 to spend on lookfantastic! Will you be one of the 50 lucky Glossies to win?
Subscribe To GLOSSYBOX
As a Glossy, you'll save £5 on our Limited Edition boxes – including with our Easter Egg Limited Edition! Sign up today to start receiving your monthly boxes and to gain your exclusive, subscriber-only discount. Once signed up you'll also be able to purchase your Limited Edition before it goes on general sale. Priority access for all Glossies means that you'll never miss out on getting the boxes you really want to get your hands on!