Christmas is just around the corner now Glossies! While you've still got five more stellar products to unwrap (there's a big one waiting for you on the 25th *wink wink*), let's look back at all of the standout essentials you've received this week.
Day Twenty: Barry M Cosmetics – Blusher Quad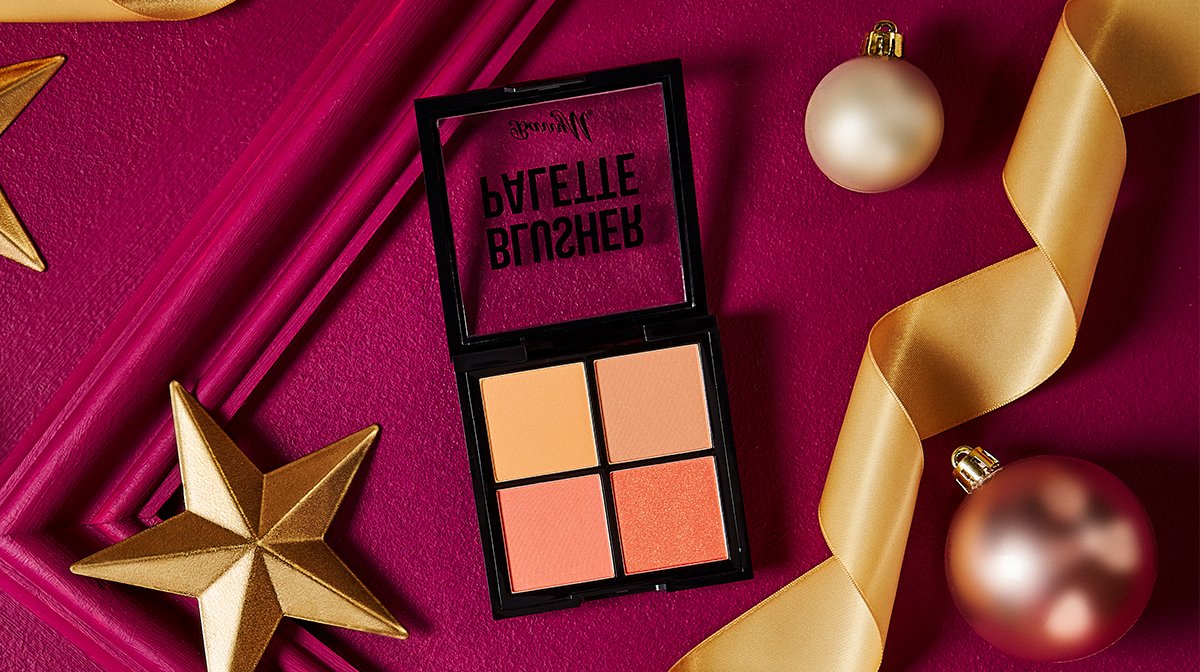 When it's cold (and most likely wet) outside, a touch of blush can really make all the difference when it comes to having a healthy-looking, rosy glow. Luckily for you, you're now fully covered in that department thanks to Barry M's Blusher Quad Palette.
Boasting four shades ranging from soft peach to rosy pink and shimmery coral, you can use this palette to create a natural, dewy look.
Three Ways To Apply Your Blush
The beauty of this palette is that you can pick your shades according to your desired effect, or use a combination to really go all out.
If you want to create a natural and healthy glow, I'd recommend applying this blush onto the apples of your cheeks and gently blending the powder in using a tapered, fluffy brush.
Blush is also a great way to enliven your whole complexion. To really add warmth to your skin, I'd suggest applying it from the top of your apples up towards your cheekbones. Without adding more powder, sweep it across your forehead too.
For this look, just pretend that you're applying a bronzer. Sweep the blush from your hairline at the top of your cheekbones down towards the corner of your mouth, then blend it upwards.
Don't forget to share your finished looks with us on social media. We'd love to see them!