Lip and cheek tints are multi-tasking products that should be tucked inside every handbag. They work double duty to add a flush of healthy colour to both your cheeks and lips. That's why I'm thrilled to announce that the fourth product from our GLOSSYBOX Advent Calendar is a Lip And Cheek Pencil by NUDESTIX. If you haven't applied one before, don't worry! Here are five ways to use a lip and cheek tint…
Five Ways To Use A Lip And Cheek Tint
1. As A Lipstick
It may seem obvious (it is in the name, after all) but you can use your new NUDESTIX pencil as a lipstick. Its creamy and highly-pigmented formula glides effortlessly over your lips and gives your pout a soft pink-brown colour.

Start by using the sharpened tip to neatly outline your lips, then carefully fill them in to give your pout a shimmery finish.
2. As A Lip Cocktail
If you'd like to mix up the colour of your lip and cheek pencil a little, why not:
Blend it with a soft pink to make a shimmery, light nude.
Combine it with a fuschia pink for a light purple hue.
Mix it with an orange shade to create a soft coral.
Apply it to the centre of your lips over a burgundy red to highlight your pout.
There are so many colour combos out there, so get creative and try blending it with whatever shade you think might work. You'd be surprised by the result!
3. As A Blush
I'm so glad that blush has had such a strong comeback because it really does give your whole complexion a healthy, rosy glow.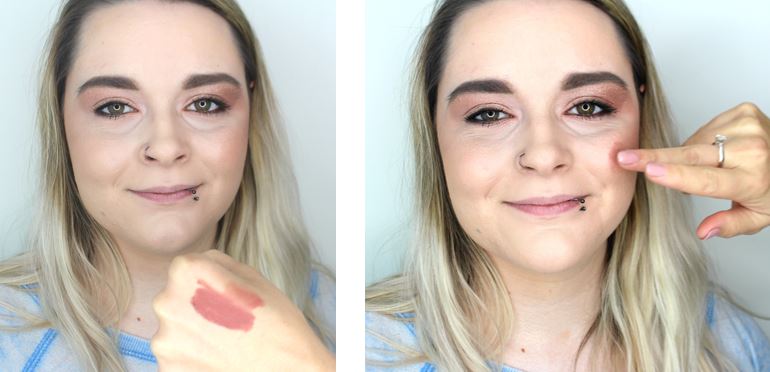 To make the most of your lip and cheek tint, simply apply a few strokes to the back of your hand, then collect some pigments with your fingers and lightly dab the tint onto the apples of your cheeks. You can blend it out along your cheekbones and up towards your temples.
4. As A Contour
Have you heard of 'draping' before? Contouring with a twist, it is the art of giving your face a soft, sculpted glow by using blusher instead of a bronzer or brown-tinted powder. Who knew that this was one of the ways to use a lip and cheek tint?
Glide your lip and cheek pencil just below the apples of your cheeks, then take it up around the side of your face to your temples. Next, use a tapered contouring brush to blend it out and give your angles a rosy-hued colour.
5. As An Eyeshadow
I told you that this was a multi-tasking product! You can create a day and a night look using this pencil (and a few sparkles for good measure):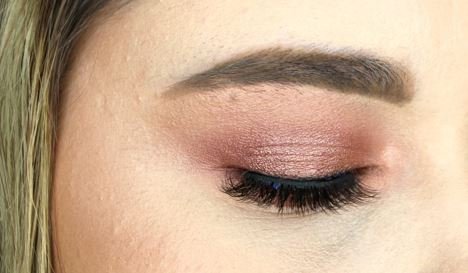 For a subtle day look: Gently glide the tip along your lash line, then use a blending eyeshadow brush to buff it out.
For a full eye look: Apply a few strokes of the lip and cheek pencil to the tip of your finger, then gently pack it onto your eyelid. Use a blending eyeshadow brush to buff it out, ensuring the colour gets darker towards the outer corner of your eyes. Finish by gliding the tip along your lower lash line and smudge it out using a flat eyeshadow brush. Above we've added some sparkle for effect too.
And there you have it, five ways to use a lip and cheek tint.
About Your NUDESTIX Lip And Cheek Pencil
Now that you know how to use it, here are a few added benefits you might like to know about your NUDESTIX pencil. It is formulated with shea butter, vitamin E and peptides, and boasts a really soft formula that glides effortlessly over your lips and cheeks.
Plus, this luscious blend of ingredients will give you a more radiant and dewy glow, making skin appear plumper and more youthful.