Tired of having eyeshadow fallout spoil your beautifully-applied foundation and base? Or do you wish that your shadow would stay put longer? Then swap out your powder palettes and start to apply cream eyeshadow instead!
The Benefits Of Cream Eyeshadow
If you haven't used a cream eyeshadow before, prepare to be impressed. This rich, creamy and blendable makeup must-have has so many great benefits.
While powdered eyeshadow requires a certain amount of time and skill (blending, buffing and finding the correct colour combinations isn't as easy as it looks), applying a cream eyeshadow is almost effortless.
You just need to sweep it onto your lid using a finger or brush and it will deliver just the right amount of pigment. One pot is all you need to create an eye-catching look!
Did you know that powdered eyeshadow tends to clump in dry areas (hence why a primer is so important)? It also settles into fine lines and wrinkles. Well, a cream eyeshadow doesn't crack!
As it is typically made with essential oils and high-quality vegetable waves, its creamy texture is really hydrating. It's perfect for dry skin and creates a much smoother finish on both mature and dry skin.
If you want your powdered eyeshadow to last, you really do need to use a primer before and a setting powder after applying it. A cream eyeshadow, however, doesn't crease or smudge. Instead, it lasts all day without requiring any touch-ups. What's not to love?
Four Ways To Apply Cream Eyeshadow
1. A Subtle Touch Of Glamour
One of the biggest sellers of cream eyeshadow is how versatile it is. While you can create full-blown eye looks with just one colour pot (see below), you can also apply cream eyeshadow lightly for a subtle touch of glamour.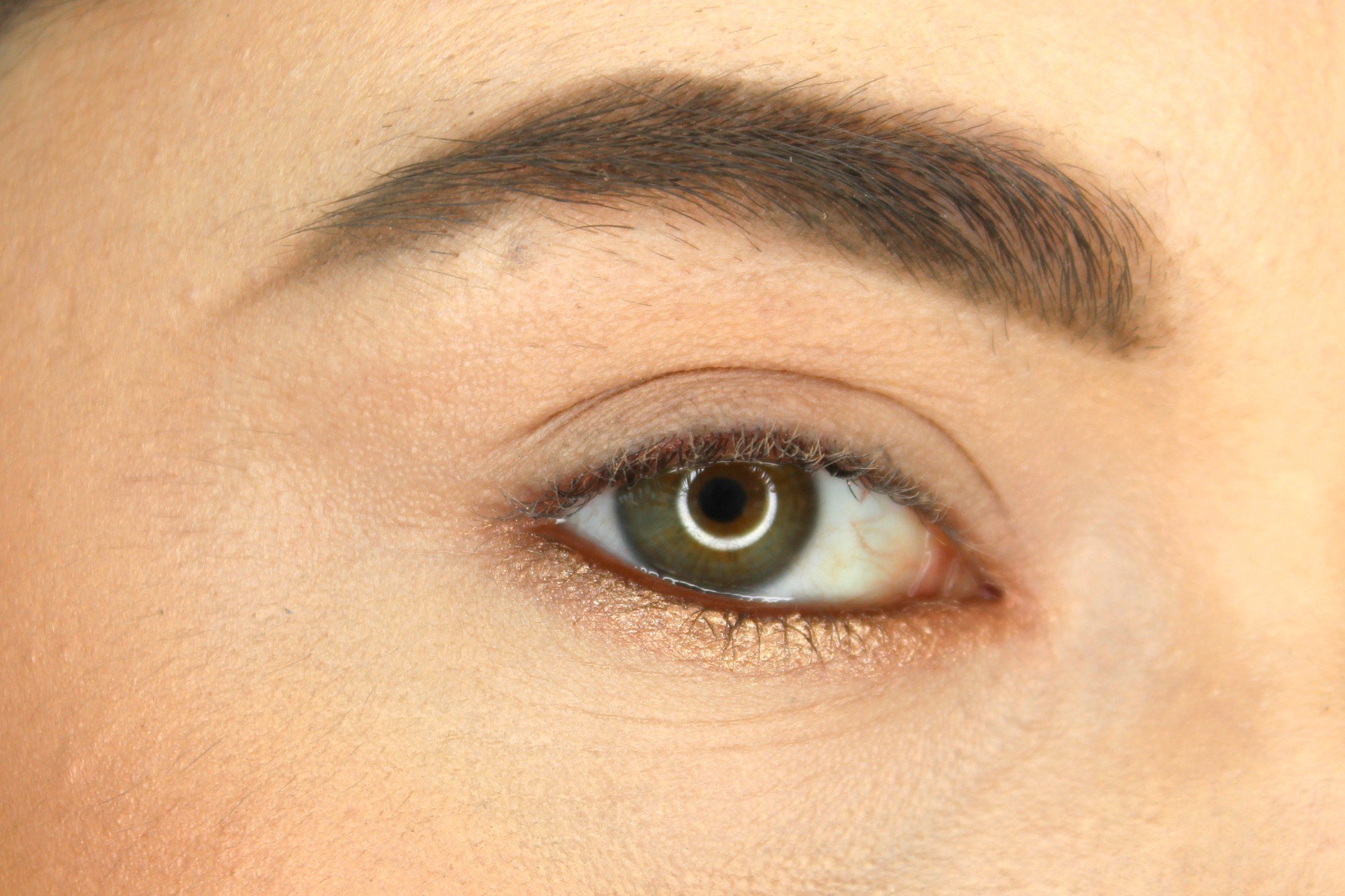 Using a precise, flat-headed eyeliner brush, sweep the formula along your lower lash line, working from the inner corner of your eyes towards the outer corner. If you fancy it, you can then add a few lashing of mascara.
Insider Tip: For added flair, why not apply a light brown eyeliner along your waterline too? It will create a smokey and dramatic effect.
2. An Elegant Day Look
Of course, the beauty of a cream eyeshadow is that you really don't need to hold back. To create an elegant day look, simply apply cream eyeshadow onto your whole lid working up to the crease. Though we haven't, feel free to add a touch of mascara.

Simple yet effective, this shimmery eye look gives you the confidence boost you need without being too OTT for everyday wear.
3. An All-Out Evening Look
An extension of the above day look, you can use this cream eyeshadow to easily transition from day to night.
Simply (re) apply cream eyeshadow onto your lid, this time extending it up to the arch of your eyebrow. Then, add a touch of brown eyeliner along your upper lash line and use a flat-headed, tightly-packed eyeshadow brush to smudge it out.

You can also glide it along your waterline and blend a touch of eyeliner on the outer corner of your lower lash line. Finish off the look with a few lashings of mascara.
4. A Base For Your Powder
When you're trying to figure out which types of eyeshadow to go for (creamy or powdered), you'll find pros and cons for both.
So, if you really want to maximise the benefits of each type of shadow, I'd recommend using them together. You can apply a cream eyeshadow as your base (think of it as a shimmery primer that will enhance the staying power of your powder), then sweep powder over the top.
You'll not only be able to create more versatile looks (let's face it, the colour options for powdered eyeshadow are much broader), but your whole look will last longer.
About The 3INA Cream Eyeshadow Pots
It would obviously be cruel to give you all a tutorial on how to apply cream eyeshadow without also giving you the chance to try it! That's why I'm so excited to reveal that today's GLOSSYBOX Advent Calendar treat is a gorgeous cream eyeshadow from 3INA.