It's our birthday this month, so we had an incredible party to celebrate! Over 100 Glossies, influencers and beauty brands joined us in Manchester for an evening of beauty and fun at our birthday event!
About Our Birthday Event
In case you missed all of the excitement on our Instagram Stories, on Wednesday 14th of August, we hosted a GLOSSYBOX birthday party at the Great John Street Hotel in Manchester.
We were so excited to meet all of you Glossies who attended! We also invited some of our favourite influencers, including Eltoria, Amie Dev, Chloe Beveridge and Sumaiya Atcha. Marianna, Charley, Jack, Rachelle and Aisha from The GLOSSY Circle were there too. We're so glad you all had a brilliant time!
The event was impeccable. It felt as though it was everyone's birthday!
Marianna said: "I had such an amazing time celebrating GLOSSYBOX's birthday. The event was impeccable, from the fabulous brands who attended, the attention to detail in the decor to the amazing goodie bag. Seeing everyone with their pink GLOSSYBOX bags made it feel as if though it was everyone's birthday. Thank you for having us and for spoiling us!"
A Stunning Flower Wall By Ethereal Blooms
We were so excited to have Ethereal Blooms join us! They provided us with our gorgeous flower wall. @iiclockworkmoonii sure loved it!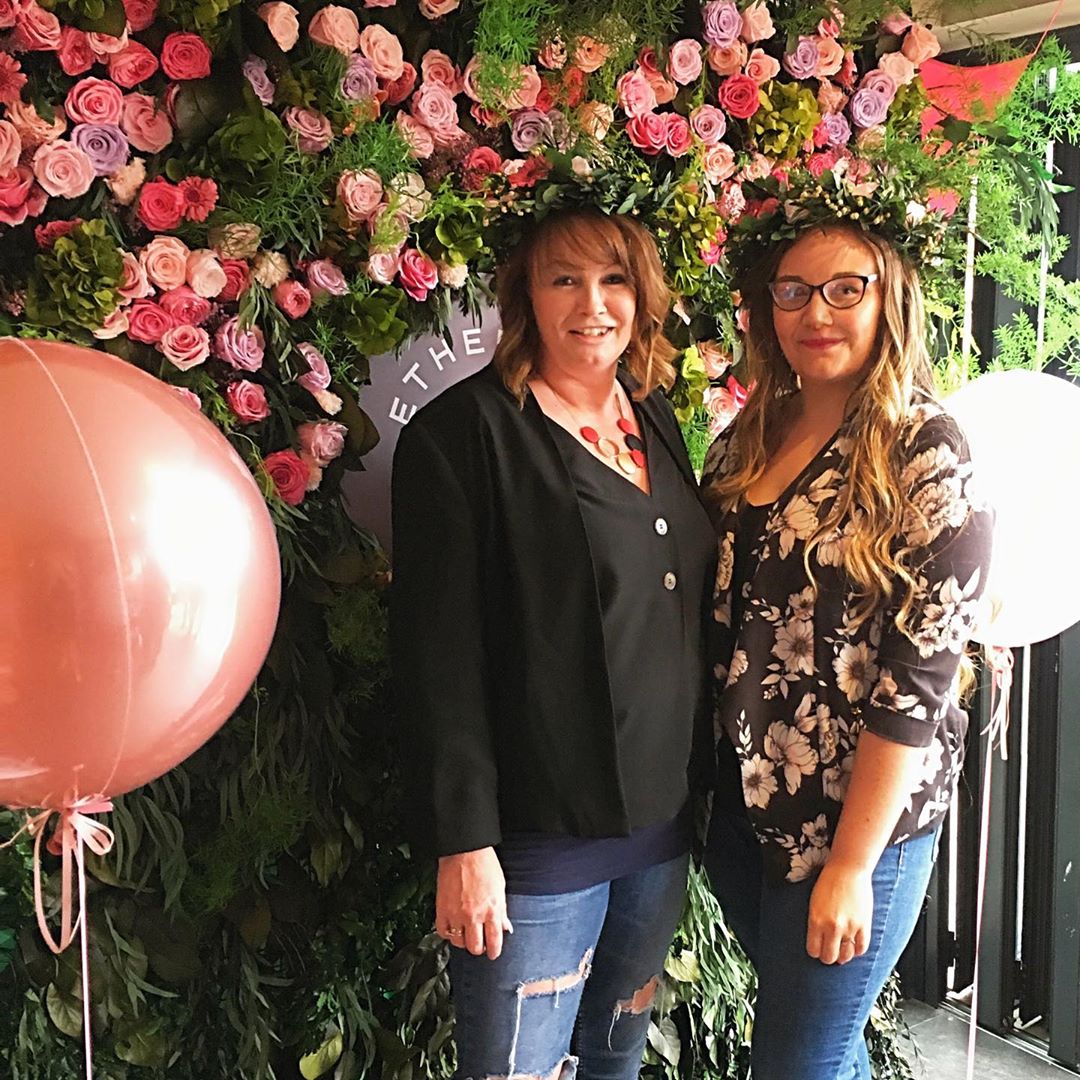 Did you know that Ethereal Blooms are a London floral lab that create bouquets made of 100% real, all-natural flowers that stay fresh for up to a year? Yes, a year!
Concerned about the environmental impact of shipping fresh flowers across the world for just one week's shelf life, Ethereal Blooms' founders Kathryn and Erni wanted to create a sustainable alternative. Using a unique biotech treatment, they are able to preserve the natural freshness and vibrancy of flowers long-term. You won't even need to water or maintain them.
They sell a range of gorgeous bouquets in different sizes, as well as floral displays for weddings. You can check out their website here.
Johnny Loves Rosie Headbands Were A Hit!
All of our fabulous guests received a goodie bag worth over £150! Among all the incredible cosmetics products nestled inside was a stunning headband by Johnny Loves Rosie.
You don't need me to tell you how on-trend these hair accessories are. Well, the Esme Blush Knot Headband was a huge hit! Perfect for an effortlessly chic style, it features a wide cut fabric band and a stylish knot at the front. While we handed out their blush-coloured ones, you can also get a black or hot pink one!
If you love this headband, why not explore their full range of hair accessories here? They also sell gorgeous jewellery, bags, watches and belts on their website.
BYBI Are Helping You To Personalise Your Skincare Routine
You all raved about BYBI Beauty's peppermint Lip Plumper from our March box. We invited Elsie & Dominika to our birthday event so that they could showcase their latest products.
The most popular ones? Their four boosters.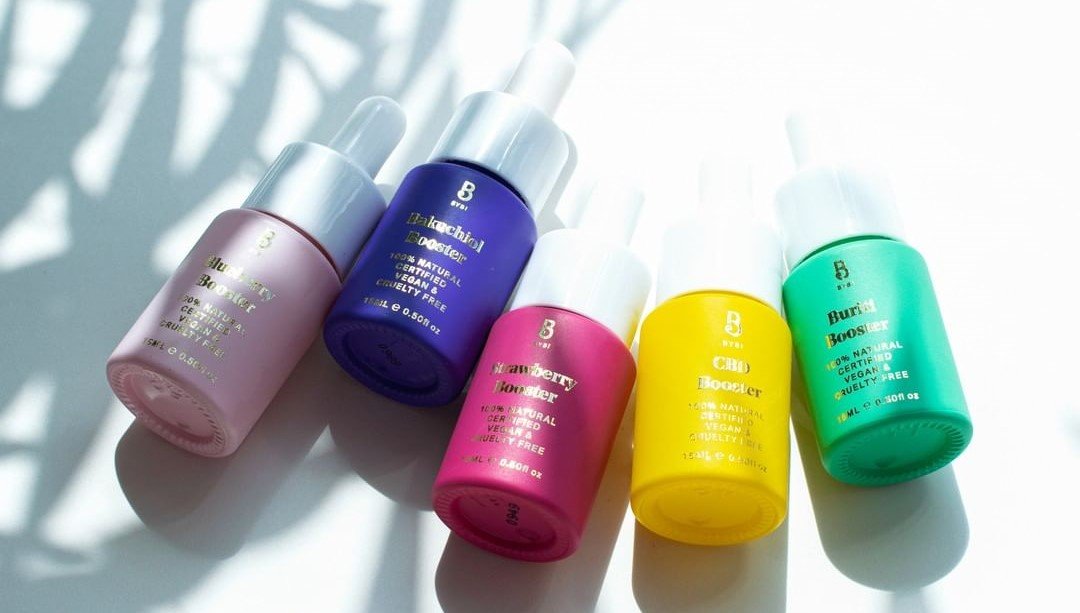 Bakuchiol booster: A natural, non-irritating alternative to retinol, bakuchiol helps to boost the collagen levels in your skin, giving you plumper, smoother and healthier-looking skin. Find out more about bakuchiol here.
CBD Booster: Perfect for blemish-prone skin, CDB helps to calm, decongest and reduce redness. Find out more about CBD here.
Buriti Booster: If you live in a big city, then this booster is worth the investment. It protects your skin from environmental stressors like pollution and UV rays.
Strawberry Booster: Ideal for dry, flakey and sensitive skin, this booster moisturises and softens your complexion.
Better yet, they can all be used as part of your existing skincare routine. Are you as eager to try these as I am? They're only £12 each! You can buy yours here.
Other Brands At Our Birthday Event
We couldn't have a party and not offer pampering beauty treatments! Our 100 guests were treated to makeovers by Illamasqua and hair stylings by both Remington and Fudge. They also had the chance to chat with a fabulous array of brands, including Molton Brown and My Bag.

We hope all our Glossies had a fabulous time. We definitely enjoyed meeting you all and are so thankful that you came to make our birthday so special!
Thank you for a good time & the bag of goodies GLOSSYBOX #ilovemylife
@agn3ta on Instagram
Join The Glossy Family
We hope to host more events like this in the future! If you'd like to join us and enjoy all the perks of being a Glossy, subscribe now to pre-order your September edit!