To us, September is the 'mid year' January. An odd concept maybe, but going back to our younger years it always seemed to be the perfect time for a change. 'New school year, new me' and all that… So, we're sure many other Glossies found their six weeks summer holiday the perfect time to reinvent themselves for the coming autumn term too! 
Back to modern day, the whole back to school thing has never really left us – some of you may even be mum's waving your little ones off at the school gates for the first time this month. So, grab your brand-new stationery, a crisp new notebook and listen up, because we've got loads of you to learn this month. Because we've got – yet another! – new series coming your way…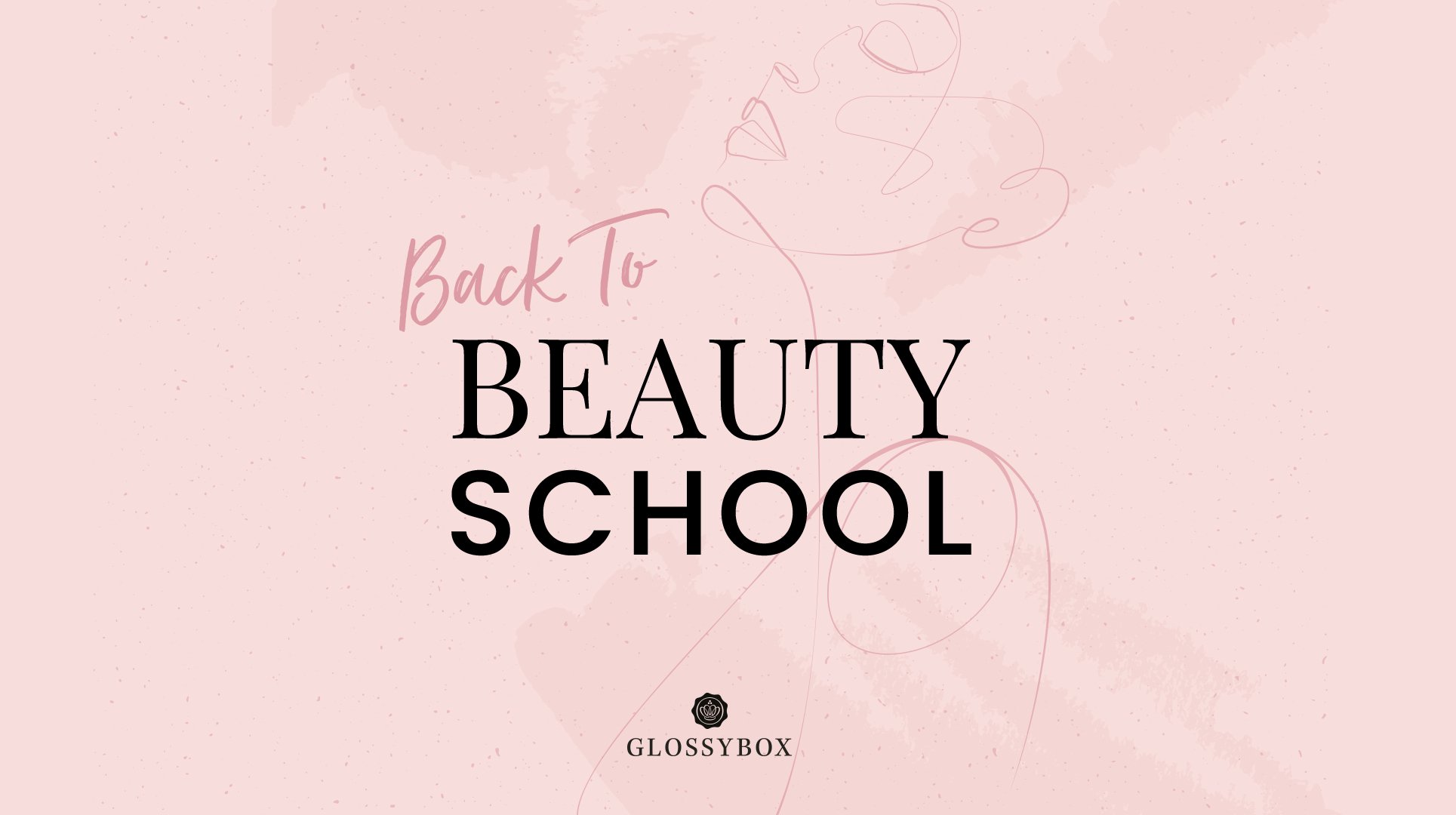 Back To Beauty School
Back To Beauty School does exactly what it says on the tin. It's taking things back to basics, to ensure all of the 'how-tos' you've been wanting to master are covered. From makeup to skincare, hair to body, whatever you might be stuck on, we want to help. 
We've already asked you to give us few areas to start on, and boy did you deliver. We've got plenty to get us going – including our first Back To Beauty School guide on 'How To Apply False Eyelashes' below! 
However, if there's another topic you desperately want a guide to as well, just let us know! You can send an email to the GLOSSYBOX Beauty Unboxed blog – blog@glossybox.co.uk – or send us a DM via Facebook, Twitter or Instagram! 
How To Apply False Eyelashes
Applying your favourite pair of falsies can be a frustrating task. Will they stick where you want them to? Will they stay put all night? Will they even be the correct size when you take them out of their box? 
We've all spend endless hours trying to get our fluttering peepers perfect, therefore to save you the same agony, we've made things simple. The eight steps to fabulous false lashes below will have you ready and out the door for your next big night out in no time! 
Your lashes will likely be the last step in your makeup routine – maybe minus your lippie – so, before you start make sure you've crafted your base, groomed your brows and mastered the perfect eyeshadow look. When that's all done, it's time for lashes… 
Apply mascara 

– Start your look but adding a thin layer of your go-to mascara to your clean, natural lashes. This will give you the perfect base to begin with.

 

Size up your lashes

 – Not all false eyelashes are going to fit your eyelids perfectly. So, we suggest sizing them up and cutting them down if necessary. Measure them against your lids, and snip with your scissors to a size that matches. 

Top tip: If you want a really natural look, cut your lashes in half and apply to the outer half of your lids only!

 

Get gluing

 – Apply a thin layer of eyelash glue to your false eyelash, and a thin later to your eyelid too, as close as you can get to your lash line as possible.

 

Time to get tacky –

 Wait about 30 seconds once you've applied your glue. This will allow it to become tacky and help your lashes stick on even easier.

 

Get sticking 

– Using a pair of tweezers, stick your lash to the very middle of your lid.

 

Place and perfect 

– 

Once the middle of your lash is in place, use your tweezers to line up and gently stick down the lash in the outer and inner corners of your eye.

 

Finish your look

 – Apply your mascara to your bottom lashes to complete the look!
Want to see these steps in action? Watch our Insta reel below!
Get The False Lash Look Team Glossy Love!
At Glossy HQ, we have a LOT of favourite beauty buys. But to get this gorgeous false lash look perfect, we adore the following must-haves…