Let's face it, creating a smokey eye is easier said than done (not to mention time-consuming!). Luckily for you, though, Majic Beauty have launched the world's first instant eyeshadow applicators that create professional eye looks in just 10 seconds.
Don't believe me? I had GLOSSYBOX makeup artist Lucinka do one eye and used Majic Beauty's instant eyeshadow on the other. Can you tell the difference?
The World's First Instant Eyeshadow Applicators
The Australian makeup brand Majic Beauty has created the world's first instant eyeshadow applicators, eye majic.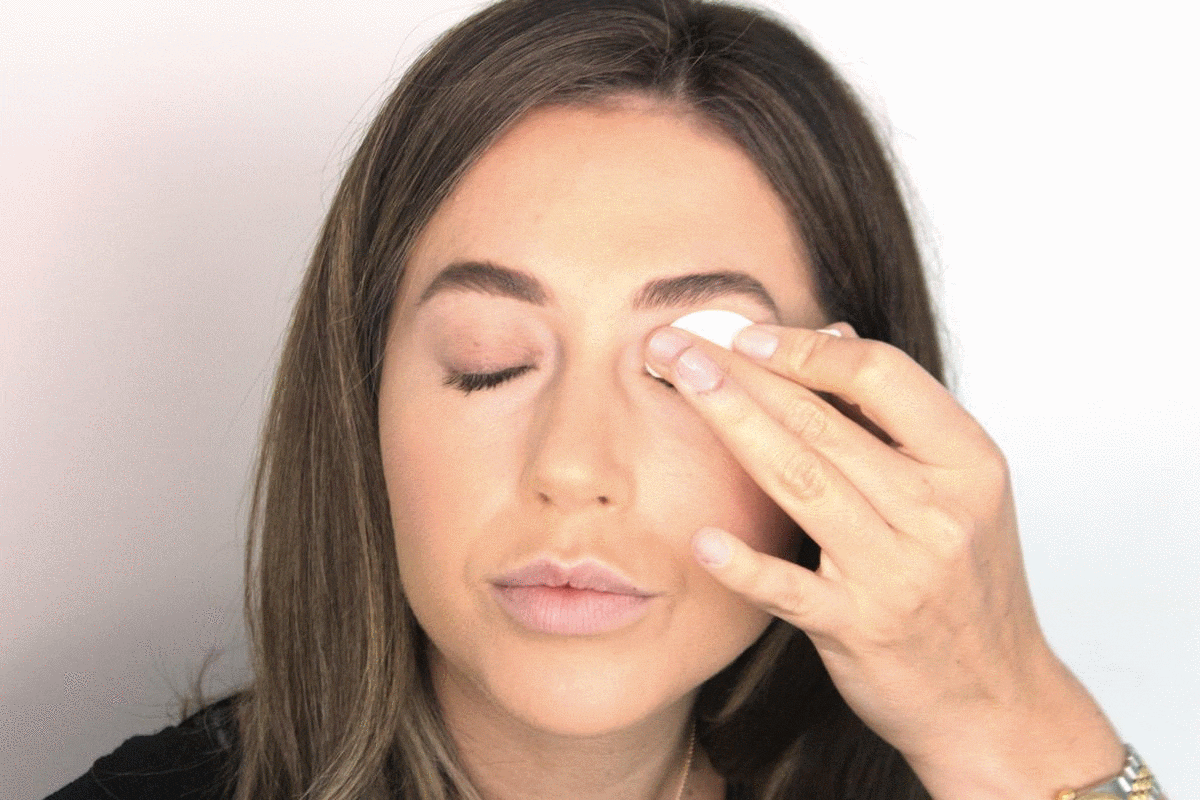 They are small, eyelid-shaped applicators that are covered with super fine eyeshadow pigments. All you need to do is sweep the applicator over your lid and the heat from your body will allow the pigment to transfer onto your skin. It honestly takes less than 10 seconds.
You can then leave the eyeshadow as it is, or use a small brush to blend the colours together. Either way, you'll be left with a rich, long-lasting, makeup artist-worthy eye look!
My Experience Using These Instant Eyeshadow Applicators
When I heard about this transferable eyeshadow, I just had to try it out! I'm a bit hopeless when it comes to creating complex eye looks, so this seemed like the perfect solution for me!
These applicators are so easy to use. You just sweep them over your lids and you have a flawless eyeshadow look in seconds.
I'll admit that I was a little sceptical at first, but it really did blow me away.
Create Your Look
Another great thing about these applicators is that they come in a variety of colours to suit every look. They offer 22 colour combinations, all of which can be explored on their website or on Amazon. You can get 5 pairs for £5.99 or 20 pairs for £19.99!
A few of my recommendations:
You can buy them in either a shimmery or matte finish.
Kind To The Planet
You'll also be happy to know that the Eye Majic's applicators are environmentally friendly. While the pigments and packaging are recyclable, the applicators are biodegradable.
Better yet, the applicators are hygienic, non-toxic, 100% free of bacteria, cruelty-free and paraben-free. They also don't include any nasty fillers or preservatives.
Basically, you can achieve the perfect eye look without harming the planet. It's a win-win!
About Majic Beauty

An Australian owned and operated company founded in 1996, Majic Beauty creates revolutionary products that make busy women's lives easier. All of their products are fun, easy-to-use and time-saving. Plus, they're non-toxic, free of bacteria and environmentally safe. You can't go wrong!
Join The Glossy Family
We've now sold out of our 'Delicious Beauty' GLOSSYBOX. Don't worry though! You can still become a GLOSSYBOX subscriber by pre-ordering our October edit now!