Our GLOSSYBOX Women In Business series continues…!
You asked for interviews with business women, insights into their brands, how they started and how they run their companies day to day… so that's exactly what we brought you.
We've already given you four incredible interviews with amazing business women – and now we've got another four to come!
What Is GLOSSYBOX 
Presents
 Women 
In
 Business?
GLOSSYBOX Presents Women In Business is all about celebrating successful women and showcasing the companies they've founded and run day to day! We've been asking these women all the questions you've ever wanted to ask a founder and CEO, as well as sharing snapshots into a day in their life; morning routines, creating content, managing orders, making products… whatever they do on a typical day!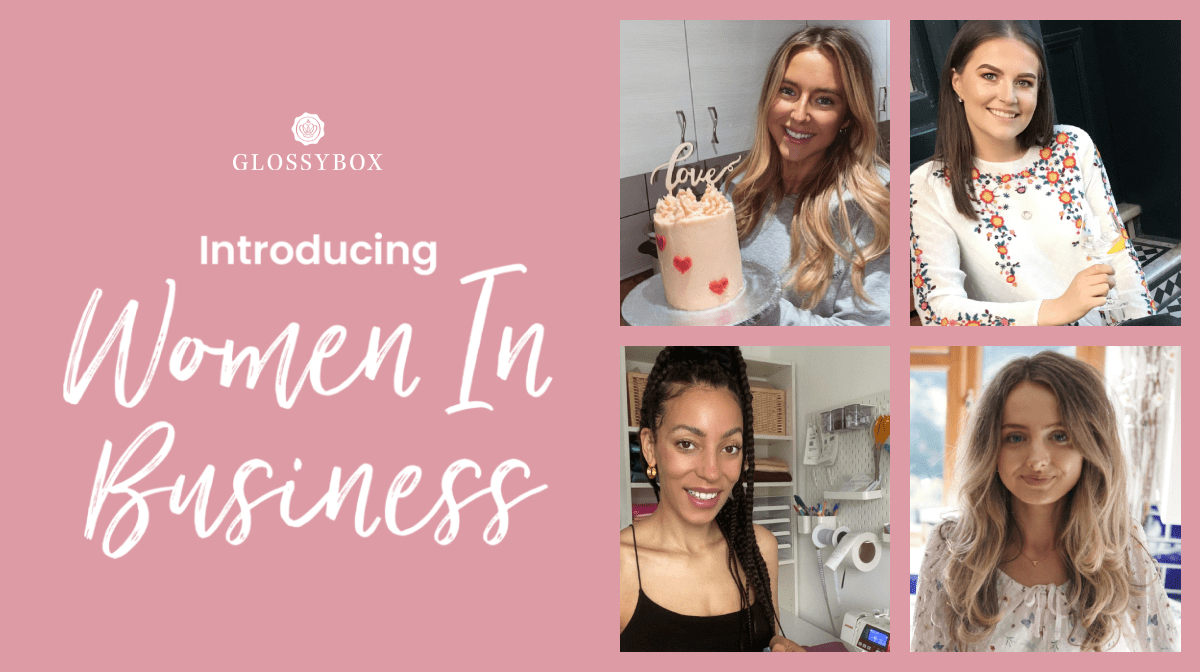 Who Else Will Be Featured In Our Women
In
Business Series?
We have four more incredible women lined up, who will also be included in GLOSSYBOX Presents Women In Business interview series!
Coming up we've got Olivia, who's a dab hand at baking and as a result set up Liv B Bakes, and Lydia, founder of Kalon Candle Co, who create candles that represent the beauty in individuality! There's also Laurel of Curl & Crown, who makes haircare accessories that are perfectly tailored for curly, kinky and coily hair and Frankie, the maker of playful handmade beaded jewellery and pots at Made By Frankie.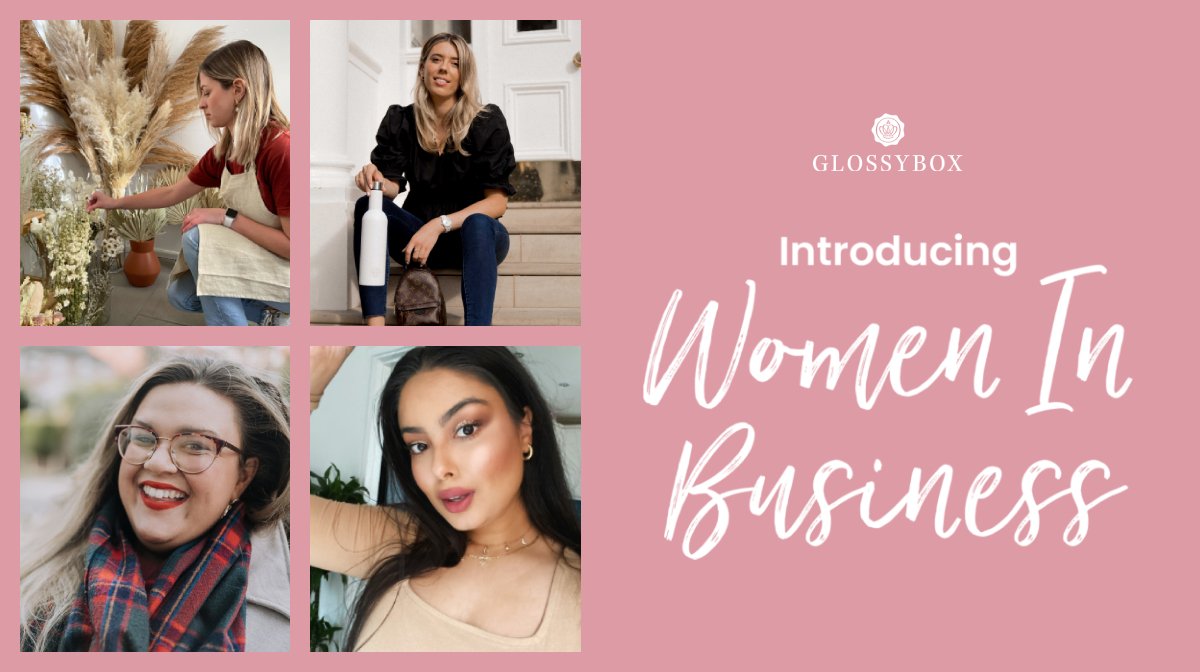 Who's Been A Part Of GLOSSYBOX's Women In Business Series?
As we said, we've already shared four incredible interviews on both our blog and on the GLOSSYBOX Instagram account. Missed them? Keep scrolling down to read (and watch!) more from these amazing female business owners…
Jenna – Florist Rookie
The first in our GLOSSYBOX Women In Business series was florist Jenna, who creates gorgeous flower bouquets at Florist Rookie. She spoke about the inspiration behind her business, what her usual week involves and the ups and downs of being a business owner in her Florist Rookie blog interview as well as in a Q&A on our GLOSSYBOX Instagram account!
Lucy – Partner In Wine
Lucy loves of a cold glass of rosé, and that was the inspiration behind her business Partner In Wine! Solving the problem of warm wine pretty much makes Lucy – to us especially – a genius! In her Partner in Wine x GLOSSYBOX interview she shared why she felt there was such a need for this new product (and we so agree there was!) and how she balances this business with another she runs too! Lucy also shared a sneak peek into her daily life with a IGTV on the GLOSSYBOX Insta account!
Myro – Myro Doodles
The very talented Myro Doodles' seriously stunning drawings are taking the North West by storm! In Myro's Women In Business interview blog she shared everything from her first memories of drawing with pen and paper, all the way through to her most favourite project to date in a maternity ward in Manchester! She also hosted an Instagram Live on the GLOSSYBOX Instagram account, teaching us and all Glossies watching how to doodle just like her!
Mehreen – bymehshake
Mehreen set up bymehshake when she had an idea of the sort of jewellery she wanted to wear herself, but couldn't find it anywhere! Her jewellery designs are so gorgeous that we can't wait to get our hands on them for ourselves! In her blog interview, she told us how she took this initial idea and turned it into reality – and into a brand that not only she loves wearing but so do hundreds of others! She also created a IGTV for our Instagram account which gives an insight into her daily tasks as a business owner!
Want 
To
 Get Invo
lved?
We're always looking to chat to new women and find out more about what they do! If you think yourself or someone you know would be great for this feature, why not get in touch? Send us a message via our socials and tell us why you think you'd be a great fit! 
Get More From GLOSSYBOX
Want to take full advantage of all the Glossy fun? Sign up to GLOSSYBOX today! As a subscriber you'll receive our monthly boxes packed full of beauty treats, delivered straight to your front door. You'll also receive a whole host of Glossy benefits, including priority access, exclusive discounts and entry into our subscriber-only Glossy Lounge!