Our April 'Woke Up In Spring' GLOSSYBOX is a dream! Featuring three full size products and two deluxe minis together worth over £50!
Selling FAST, you're not going to want to miss out on this spring beauty box. Subscribe today and you'll get your first box for only £11, including delivery! (Just use code 'GLOSSYBLOG' at checkout!). Plus, there's also plenty of other Glossy benefits to enjoy once you're part of the Glossy squad!
This month, we've also teamed up with Wild to give all new and existing subs an additional gift! Order a Wild starter pack and you'll get a FREE deodorant case worth £7! Make sure you've subscribed to GLOSSYBOX to not lose out!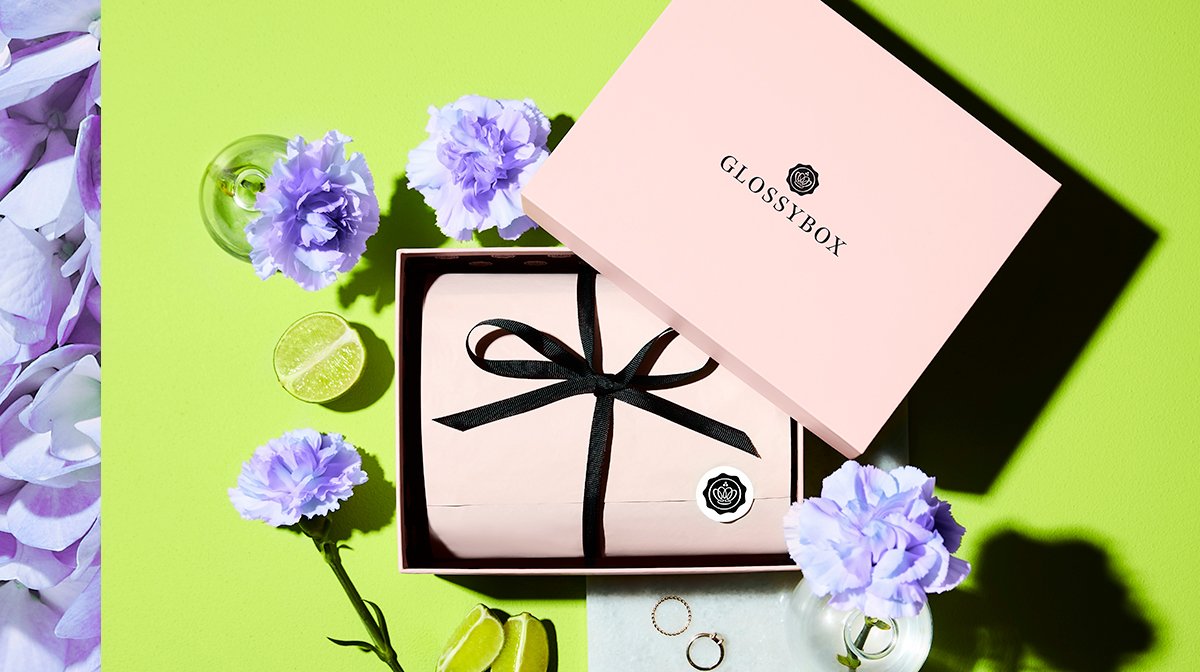 What's Inside Our 'Woke Up In Spring'
 GLOSSYBOX?
This edit combines all we love about the current season. The fresh morning air, the beautiful blue skies, the birds singing amongst the blossom, this month's 'Woke Up In Spring' GLOSSYBOX has taken the wonderfully warm feeling these things give us and boxed them up for you to enjoy whenever you want! A delivery of this box is sure to brighten your day!
We've already revealed two of the products in our 'Woke Up In Spring' GLOSSYBOX. A beautiful spring inspired eyeshadow quad from Sophia + Mabelle and a gorgeous liquid blush from dwtn paris. But there are even more you need to find out about right now!
You'll receive a combination of five of the following products – all Glossies will get the first four fab products mentioned below and then one of the remaining three!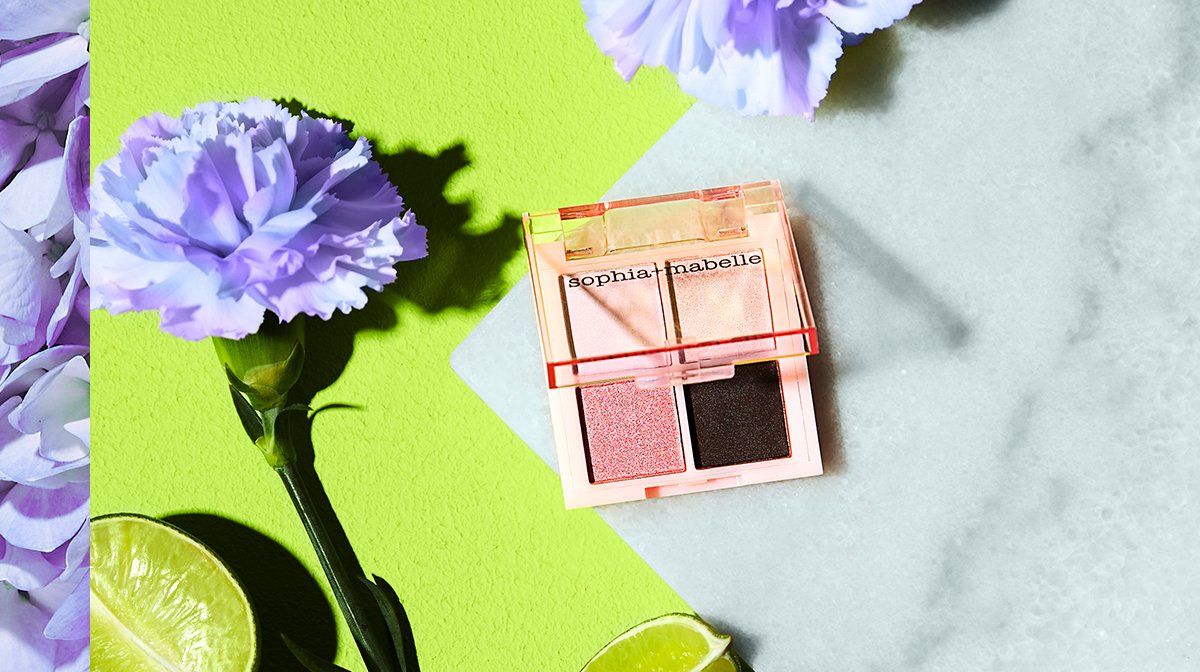 We LOVE this stunning eyeshadow palette! Perfect for everyday wear, it features four universally flattering shades that are a mix of both matte and satin shimmer tones! And it has an RRP of £25! Whether you're picnicking in the park or enjoying a drink in a beer garden this spring, use this palette to enhance your eye makeup looks!
Want to find out more about this product and how to use it? Check out our first April sneak peek blog! Or, have a watch of our 'how to' video of Glossy's gorgeous Social Outreach Exec Lucy as she takes you through how to recreate her look step by step!
Did you know this palette can also be used as a highlighter, eyeliner and blush! Yes, that's right. The shades it includes are multi-functional, meaning it's also perfect for having in your handbag, for touch ups on the go!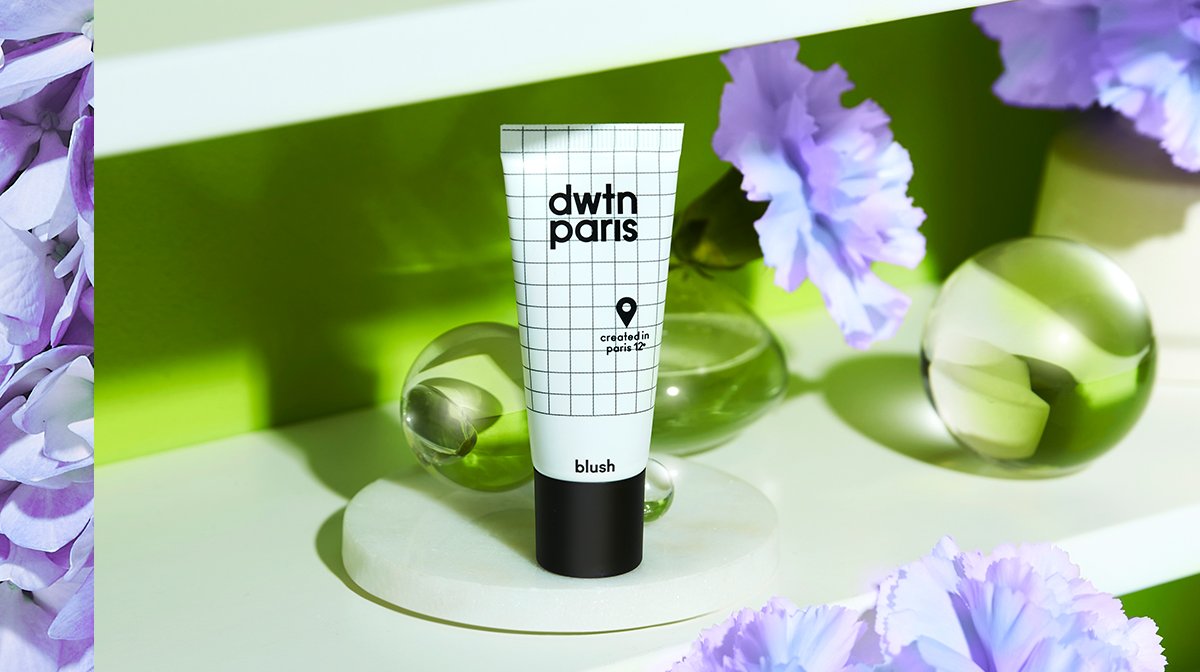 We love giving Glossies products that just keep on giving, and this blush is another multi-functional miracle! Formulated with 99% natural and totally vegan ingredients, the dwtn Paris blush is the ideal product to enhance your cheeks! But, it's also great for adding a pop of colour to your eyelids and your lips!
Want to see this product in action in all three ways? Glossy's Social Media Exec Hannah shares more…
Perfect for bringing a glowy touch to casual makeup or a sophisticated touch to your evening look, this product retails at £19.58! However you choose to use this rosy liquid blush though, it's a must-have in your makeup bag!
Not sure how to use a blush to best amplify your features? Take a look at our dwtn Paris sneak peek blog post to find out how to use blusher based on your face shape!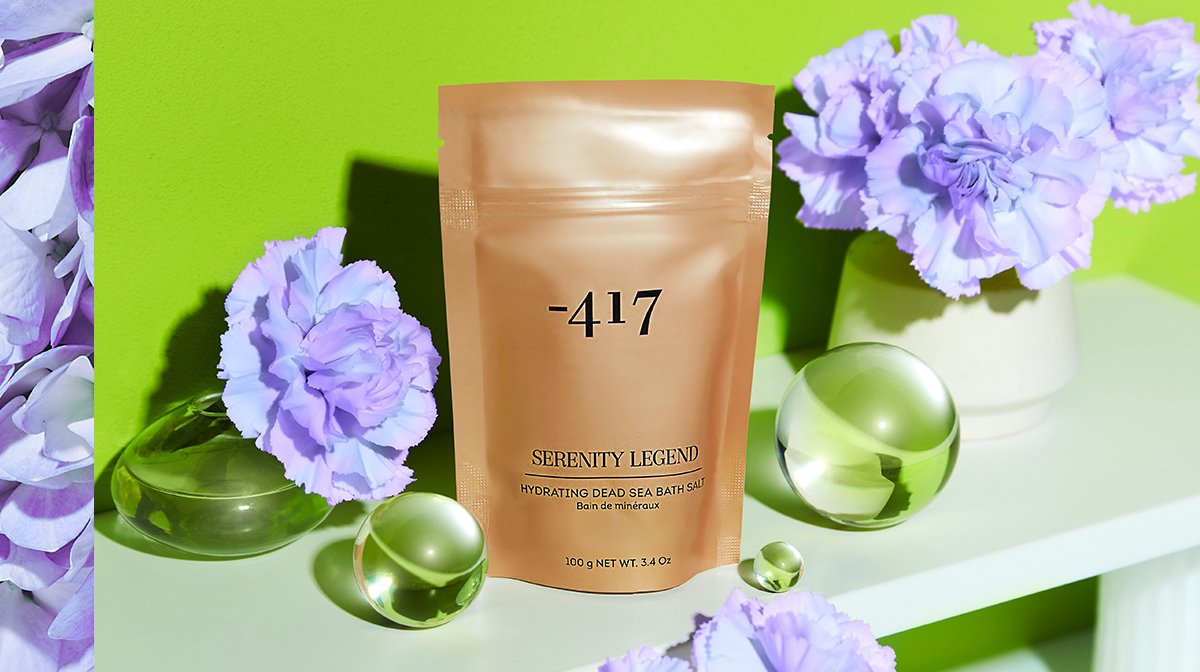 We all have different stressors in our day to day lives, whether it's work, family, health. But, to help you relax a little, even if just temporarily, a bath is always a great idea! Enriched with unique healing minerals, these bath salts are all you need for a perfectly pampering soak. Providing an ultimate spa experience, after just one use your skin will be left feeling refreshed, soft and smooth.
Not only will your skin feel wonderful, it'll look fab too… These bath salts also help enhance your skin's ability to retain moisture, assisting in the renewal of skin cells, which in turn minimises the inevitable signs of ageing! We never knew a bath could be so rewarding!
Inside your box you'll find this deluxe mini sized product (100g), worth £2.17. The full size (500g) Minus 417 Hydrating Dead Sea Bath Salts RRP at £10.24.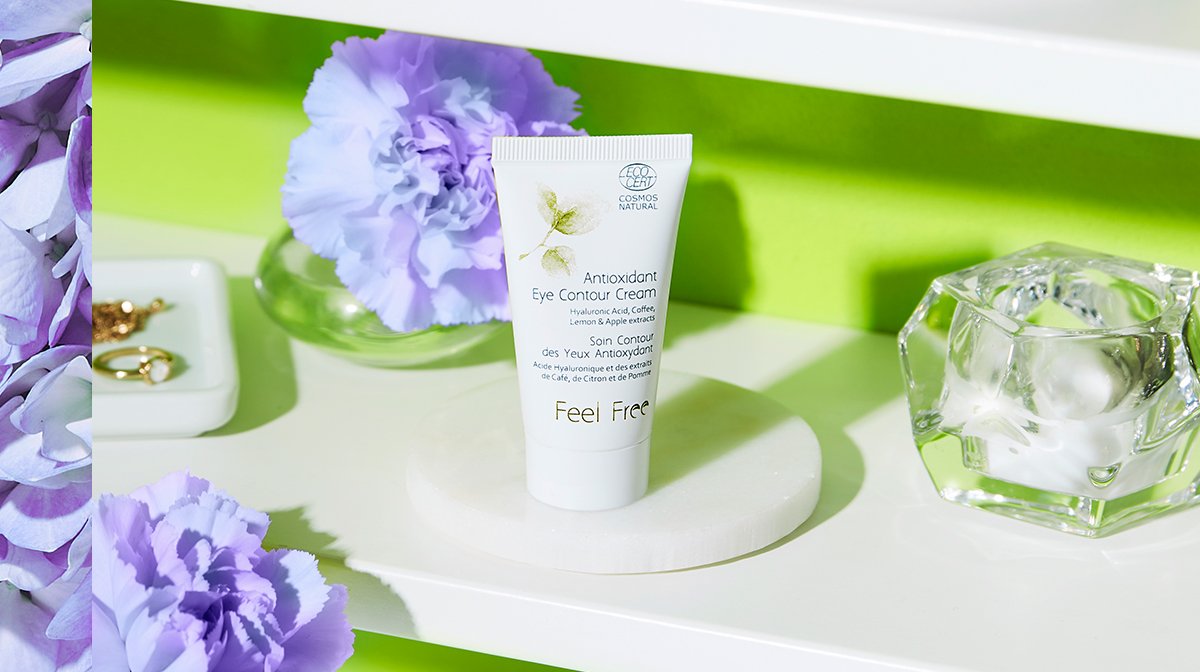 Hydrating the under eyes, whilst also reducing the appearance of small lines, we think this Antioxidant Eye Contour Cream from Feel Free is a dream! A blend of hard working skincare ingredients – including hyaluronic acid, aloe vera, lemon, mint and more – also help balance skin tone and brighten your delicate under eye area.
This isn't all though, this magical product – which is worth £4.77 – also helps your skin to retain moisture, creates a temporary volumising effect, whilst simultaneously eliminating dark circles and puffiness.
Team Glossy have been loving this product since it arrived on their doorsteps earlier this month! We've all been applying this eye cream, both morning and night, into our under eye areas, and we're loving the results! Our eyes have never looked so glowy and bright!
Want to read more and find out how to add this product into your skincare routine? Check out our step by step blog!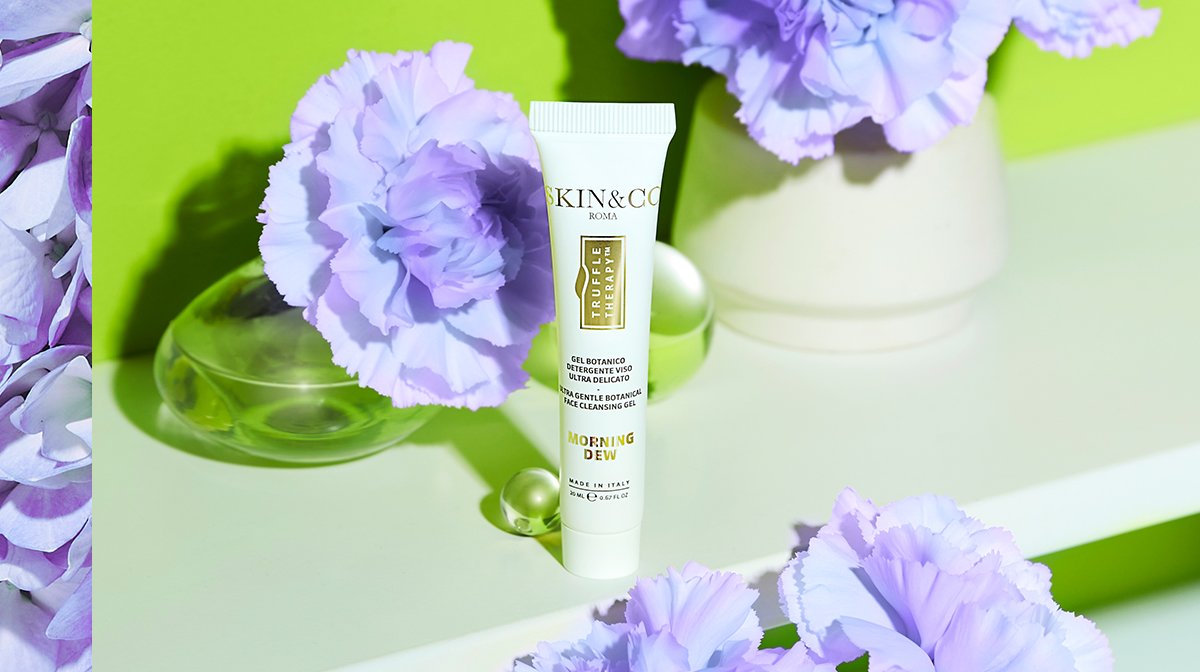 Not sure what a dew is and how it can benefit your skin? Neither were we until we tried this Truffle Therapy Morning Dew from Skin&Co Roma and now we can't get enough!
Packed with superfoods, this gentle cleanser will soon be an essential step in your skincare routine, promising to uplift and brighten your complexion! So how does it do this? Well, Black Winter Truffle extract fortifies the skin with powerful antioxidant enzymes, while traditional Italian-farmed botanicals refresh skin and dissolve impurities. Papaya extract also brightens and minimises the appearance of blemishes, while improving the appearance, texture and tone of skin!
Inside your box you'll find this deluxe mini sized product (20ml), worth £1.98. The full size (200ml) Truffle Therapy Morning Dew from Skin&Co Roma has an RRP of £18.29.
Again, do you want to find out how to add this product into your skincare routine? Check out our step by step blog!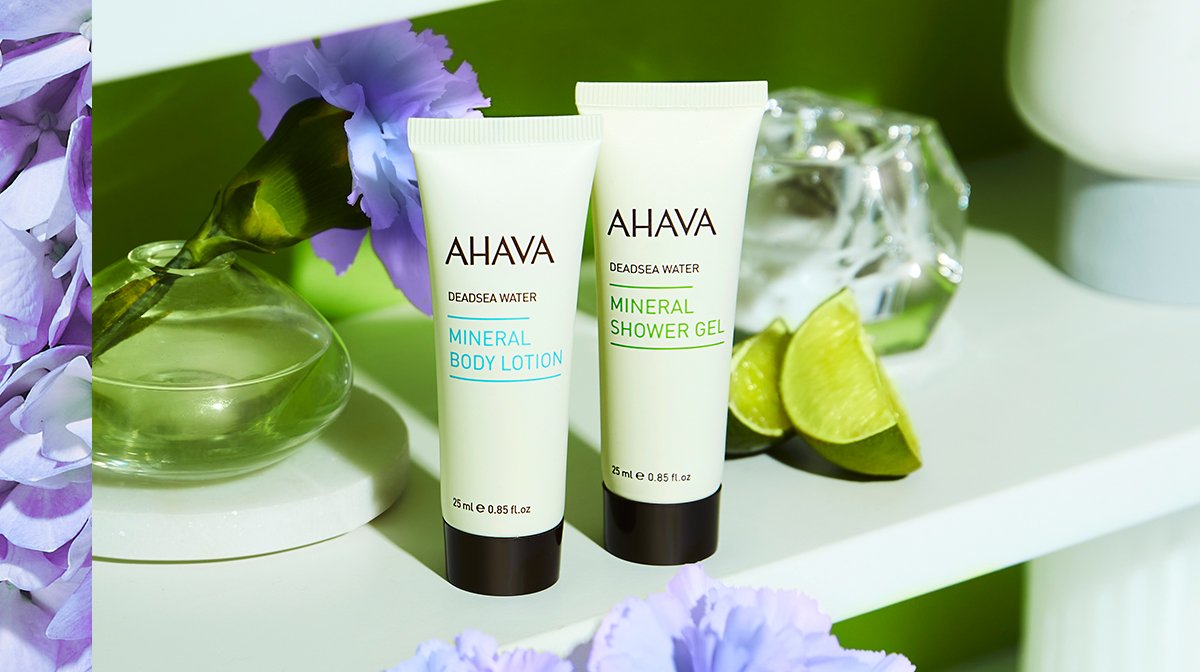 Any Ahava product is a treat for your skin, and this month we're bringing you two of the best!
First is the brand's Mineral Shower Gel, which will allow you to start your day caring for your skin with ease. Made with Aloe Vera extract and skin-smoothing conditioners, and with an aromatic signature scent of pomegranate and cherry blossom, we'd describe this shower gel as spring in a bottle!
Enjoying its stunning scent has become our new favourite way to get up in the morning! And, as it's both gentle and hard working, this shower gel will not only hydrate your whole body, but it'll also leave you refreshed and relaxed all day.
The second product you may receive from Ahava is this light but luxuriously rich Mineral Body Lotion! Made with nutrient-rich Dead Sea water, aloe vera and smoothing Witch Hazel, this best-selling formula is designed to lock in skin's moisture. And it does so incredibly well! With the 21 essential minerals – including magnesium, calcium and potassium – in this body lotion, your skin will feel replenished and refreshingly hydrated after use.
Both of these Ahava products are deluxe minis. The shower gel is 25ml and worth £4.49 (full size 200ml RRP £15), while the body lotion also 25ml but worth £6.49 (full size 250ml RRP £24).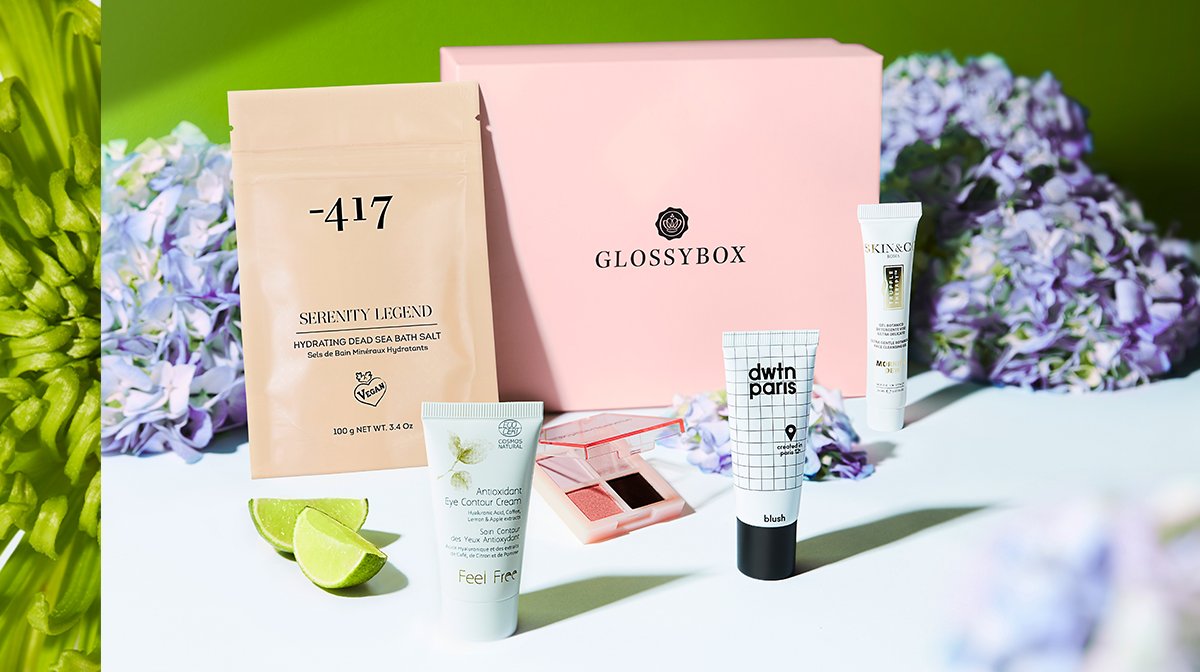 Give GLOSSYBOX As A Gift
If you know someone who would LOVE GLOSSYBOX as much as we do, why not treat them to a Glossy gift? A GLOSSYBOX gift voucher (for 1, 3, 6 or 12-months!) is the perfect present, and gives the recipient full access to everything Glossy. This not only means they'll get a monthly box (or many) delivered straight to their door, they'll also get full access to the Glossy Lounge and exclusive discounts on the GLOSSYBOX Skincare range!
You can read more about our GLOSSYBOX gift vouchers on our blog!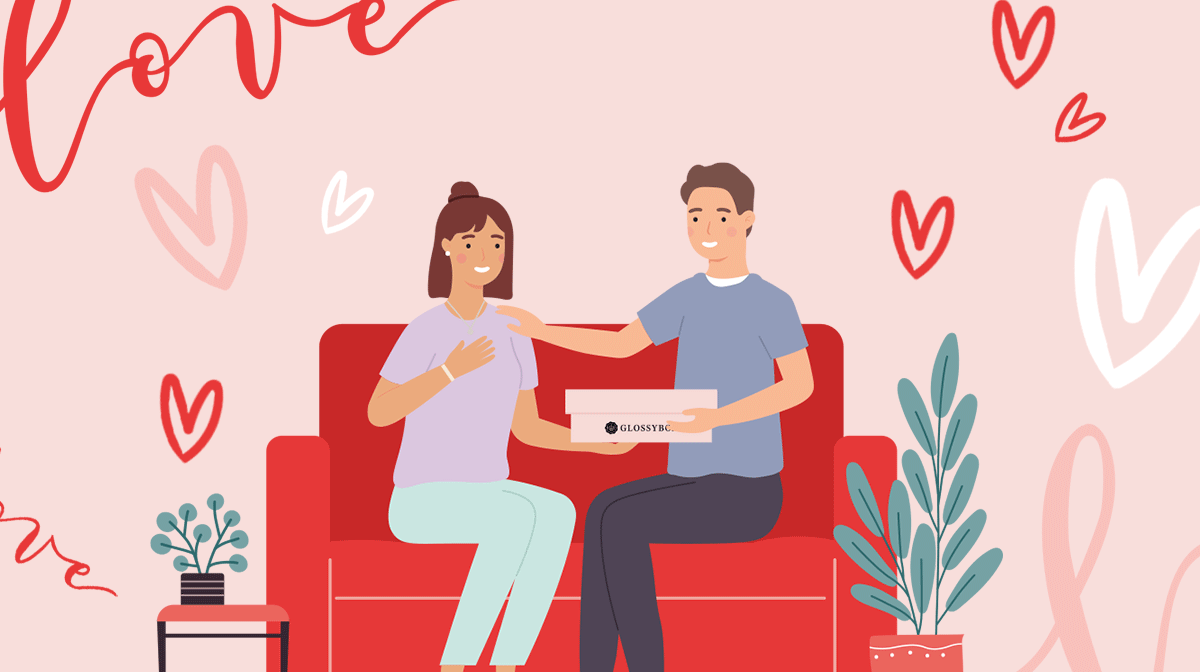 Subscribe To GLOSSYBOX
To get your very own GLOSSYBOX every month, subscribe to GLOSSYBOX today! – Not only will you receive five beauty treats in our 'Woke Up In Spring' box, but you'll also get a whole host of other Glossy benefits! Earn Glossy Credit, get full access to the Glossy Lounge and take full advantage of exclusive discounts on our Limited Edition boxes and the GLOSSYBOX Skincare range!
Don't forget, become a Glossy today and you'll get your first box for only £11, including delivery! Just use code 'GLOSSYBLOG' at checkout!