Get ready to unbox the very best of the upcoming months with our April 'Woke Up In Spring' GLOSSYBOX.
Worth over £50, our April GLOSSYBOX features three full size products and two deluxe minis that'll help your springtime beauty regime blossom! Including makeup and skincare, we've got five fabulous products to reveal to you. And here's the first…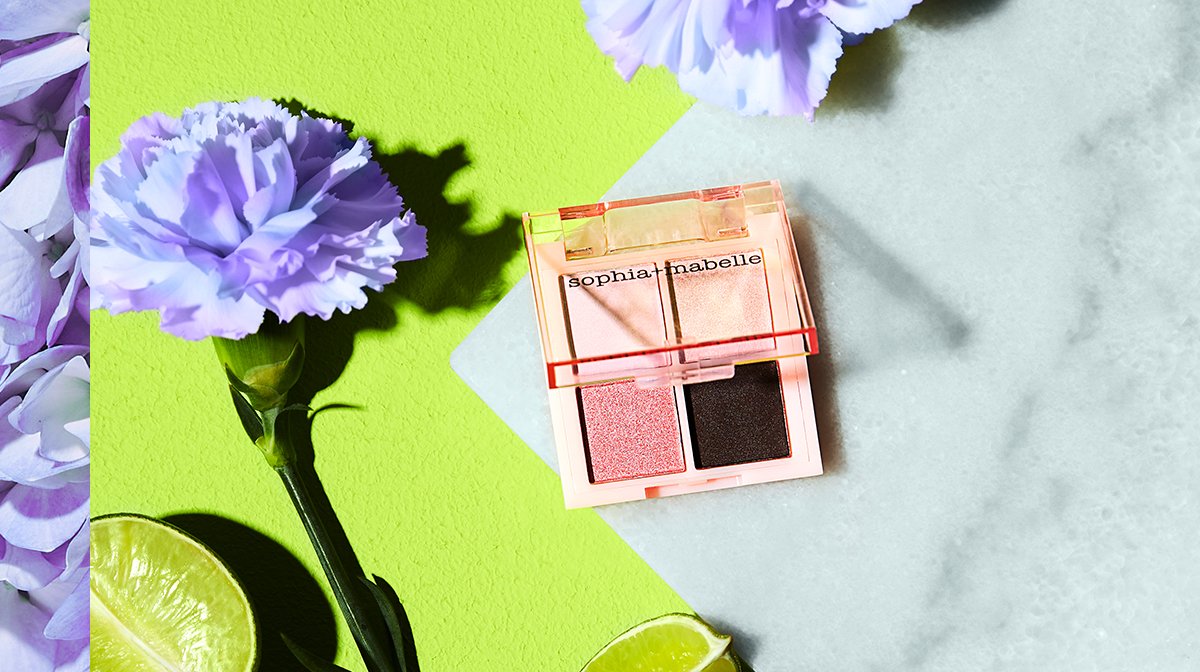 A Gorgeous Spring Inspired Palett
e
Who doesn't love a stunning eyeshadow palette? Well, this beautiful quad palette from Sophia + Mabelle is a spring dream. Perfect for everyday wear, open its lid and you'll discover four universally flattering shades inside! A mix of both matte and satin shimmer tones, this palette is worth £25! And, of course, is ideal for enhancing your eye makeup and creating a natural, effortless look.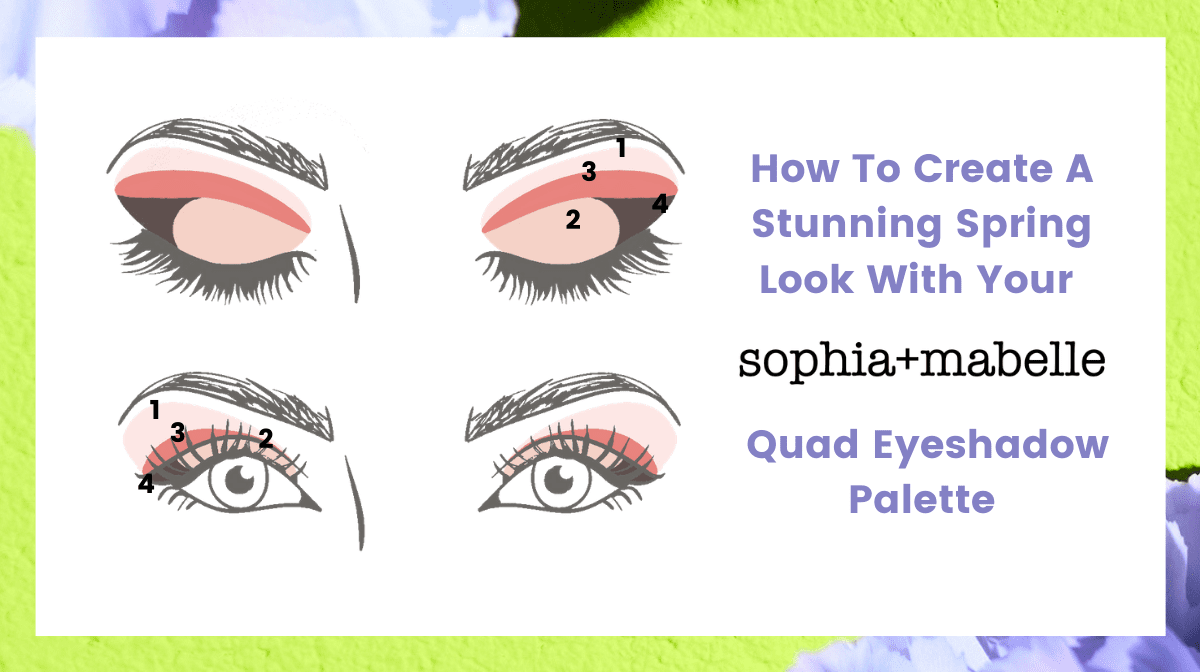 How To Create The Perfect Eye Makeup With Four Shadow Shades
To help you a create a stunning eye makeup look when your box arrives, here's how to do your eyeshadow with a quad palette! 
What you'll need:
1 x blending brush
1 x crease brush
1 x other eyeshadow brush
And, obviously, your Sophia + Mabelle eyeshadow quad!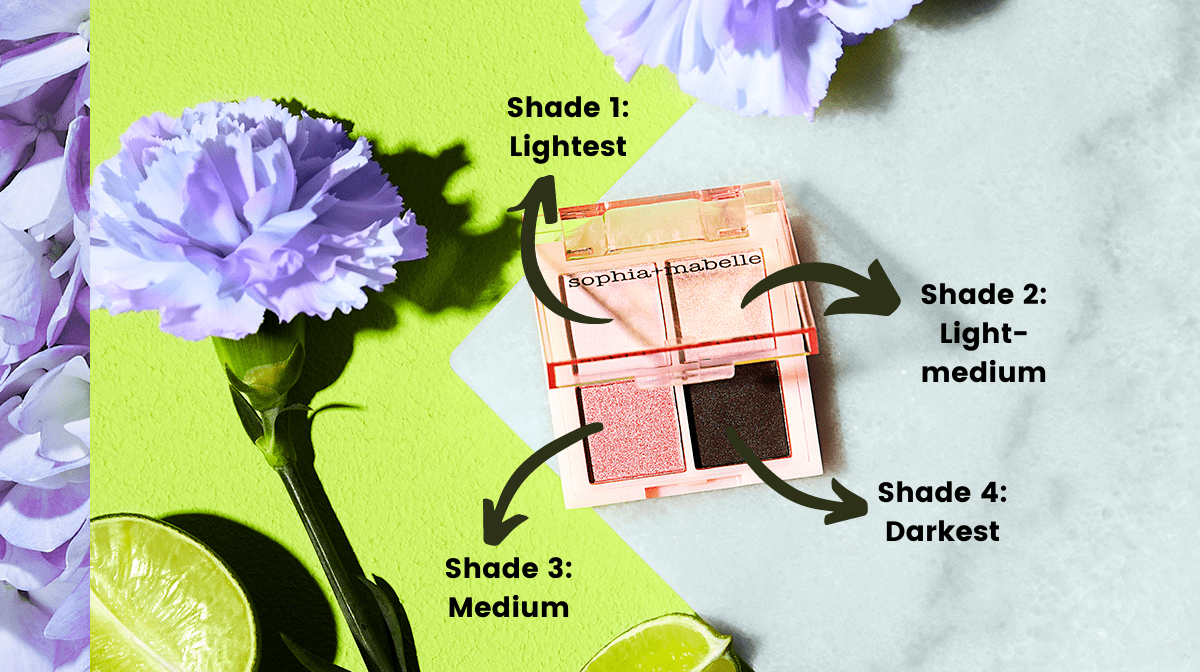 Step By Step Method:
Start by priming your lids with your fave primer.
Using your blending brush, cover your entire lid with the lightest colour in the palette (shade 1). Start at the lash line and blend up towards your brows.
Taking your crease brush, apply the medium shade (shade 3) gently through your eye crease. This adds depth and creates a guideline for further shadow.
Using your third brush, apply the dark shadow (shade 4) to the outer corners of your lid. Blend this into your crease shadow.
Take the medium light shadow (shade 2 – the second lightest in this palette) and, using your finger, gently add to the inner corner and middle of your lid.
Finish off your look with some mascara. Were you a Glossy in March? If yes, we recommend using the fab mascara you received in your last box!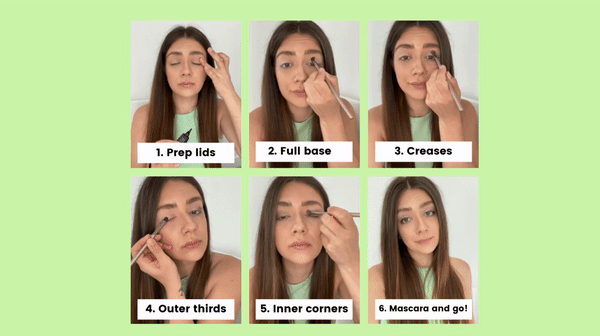 Use Your Eyeshadow Palette In Two Other Ways Too…
As well as being used to create gorgeous eye looks, this palette is also perfectly multi-functional – it's ideal for other fun makeup looks too!
Use the lightest colour in the palette as a highlighter on your cheeks
Use the two pink shades as a powder blush or as eyeliner
Use the darkest shade as a smokey eyeliner or to fill out your brows
Who Is Sophia + Mabelle?
Sophia + Mabelle is a beauty brand created to perfectly fit into every individual person's beauty collection. Because beauty should reflect who you are on the inside, not the outside. With all skin tones and age ranges in mind, Sophia + Mabelle works to ensure anyone can visit its shop and find something that will soon become a staple in their beauty routine. The brand is also proud to sample its products on people of all ages, genders, sexualities and will continue to strive at being an all-inclusive "made for everyBODY" brand!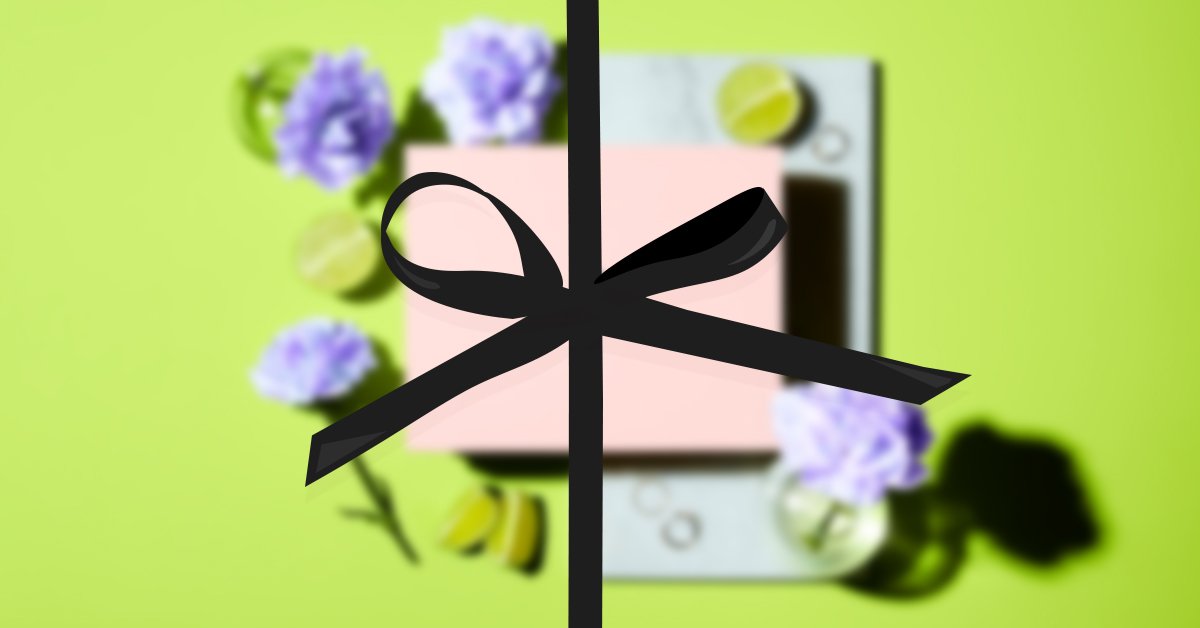 More 
Spring Favourites 
To
 Reveal
Worth over £50, our 'Woke Up In Spring' GLOSSYBOX has bursting at the seams. In the next few days, we have one more product reveal to come. And as always, this will give all Glossies a sneak peek at what they can expect to find in their box this month. 
Whilst you wait, why not have a read of our Story Behind Our 'Woke Up In Spring' GLOSSYBOX? It'll tell you more about our April theme as well as all fun Glossy fun we'll be having this month!  
Get Your April GLOSSYBOX now!
Subscribe to GLOSSYBOX today to get your very own April 'Woke Up In Spring' GLOSSYBOX! By signing up you'll receive not only our first revealed product from Sophia + Mabelle, but also four other products that'll give you that wonderfully warm spring feeling!