Here at Glossy HQ we're all about making beauty and skincare affordable. You know that. Which is why we'll always do our best to give you a little something extra. And our latest treat for you is no different!
From 5th October until midnight on the 15th October, when you buy any GLOSSYBOX Skincare cleanser, you'll get a free GLOSSYBOX muslin cloth too! Because, for gorgeous, glowing skin, you obviously need ALL the tools. 
Using a muslin cloth is the perfect way to cleanse properly. This soft, lightweight piece of fabric works by mopping up all the cleanser, makeup and dirt on your face, with the added benefit of also exfoliating and buffing away any dead skin. Washable and reusable, a muslin cloth is also an environmentally friendly alternative to disposable cotton pads and makeup wipes.
The GLOSSYBOX Skincare range is made up of 10 amazing products that are skincare essentials – and five of these are included in this limited time deal! Like the rest of the range, these cleansers are not only simple, affordable and effective, but they were created based on your feedback and, as a result, have been tailored to your specific skin concerns! 
If you want to claim your free muslin cloth when you purchase one of these included GLOSSYBOX Skincare cleansers, all you have to do is use the code 'CLEANSERS' at checkout. And, if you're a Glossy, make sure you're signed into your account when you buy to get your subscriber 25% off!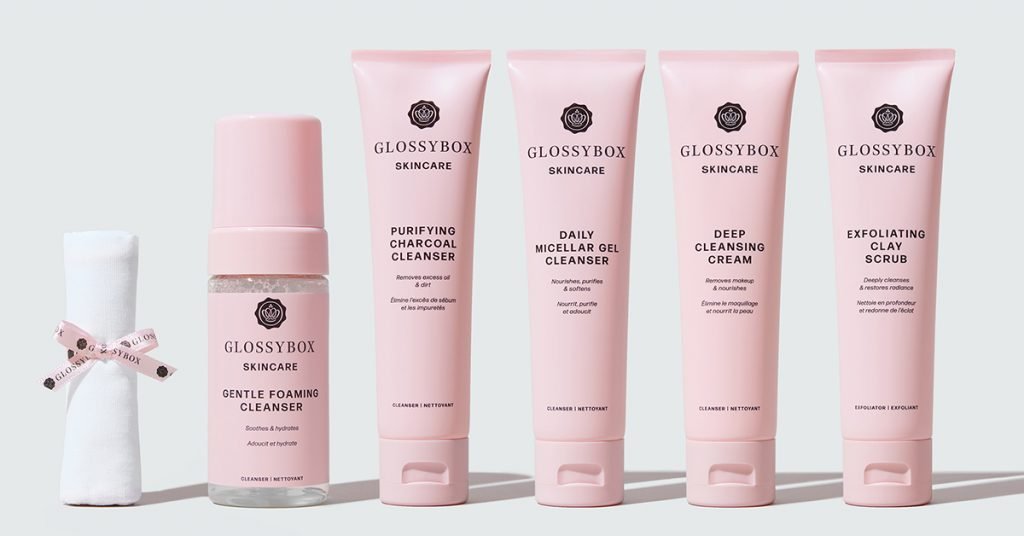 The GLOSSYBOX Skincare Cleansers
There are five cleansers in the GLOSSYBOX Skincare range that are included in this offer:
Purifying Charcoal Cleanser

Exfoliating Clay Scrub

Deep Cleansing Cream

Daily Micellar Gel Cleanser

Gentle Foaming Cleanser
Unsure which cleanser would be best for you and your skin? Read on to find out all about each product's key ingredients and the benefits that each boast!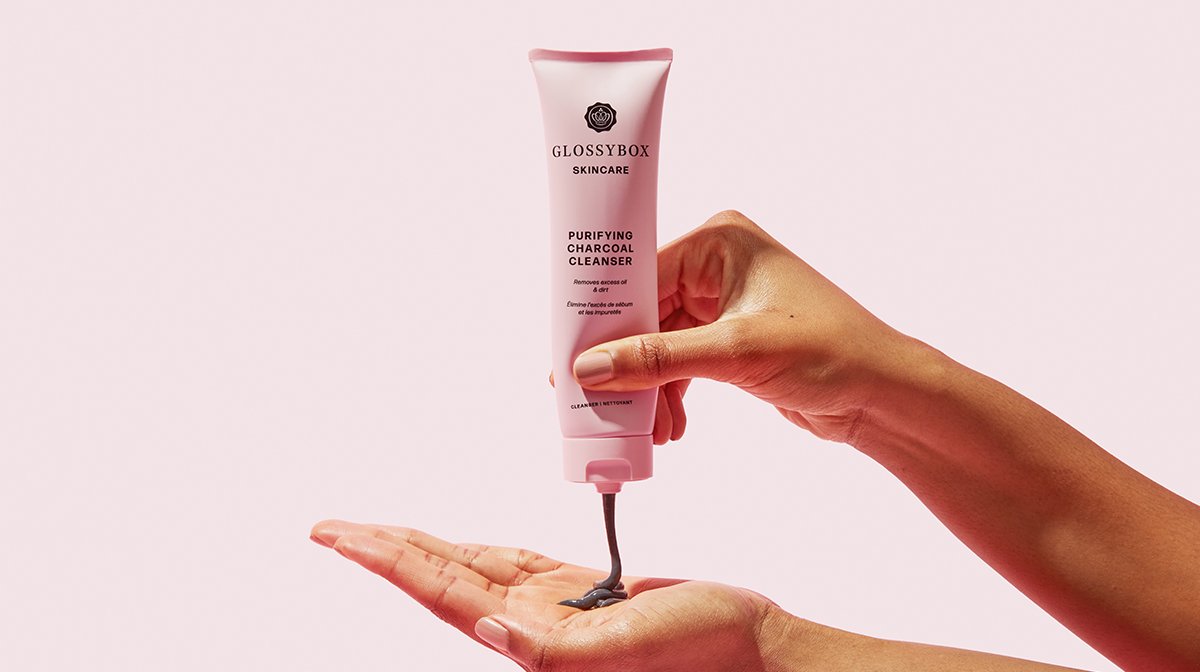 Purifying Charcoal Cleanser
Though suitable for all skin types, this cleanser is the ultimate purifier for oily complexions. Its charcoal-infused formula will help remove excess oils and dirt from your skin, leaving your complexion looking clearer, polished and intensely cleansed. 
Activated bamboo charcoal, biodegradable exfoliation beads and peat leaf are the three key ingredients in our Purifying Charcoal Cleanser. Activated bamboo charcoal helps to remove any dirt and impurities that have built up on the surface of skin throughout the day. Capable of deeply cleansing pores and clarifying skin, this ingredient is effective at achieving a flawless complexion and fighting blemishes.  
Peat leaf aids your skin in feeling cleaner and more hydrated. This ingredient works to reveal skin that feels soft, smooth and supple, which can be beneficial to those with dry or sensitive skin. Finally, biodegradable exfoliation beads help to gently and effectively exfoliate the skin.