As you know, this month we're forgetting 'perfect' and forgetting 'beauty ideals'! Why? Because we want you to truly feel wonderful in your own skin and embrace every little bit of yourselves – from the parts you adore to the imperfections you may not always feel so thrilled about.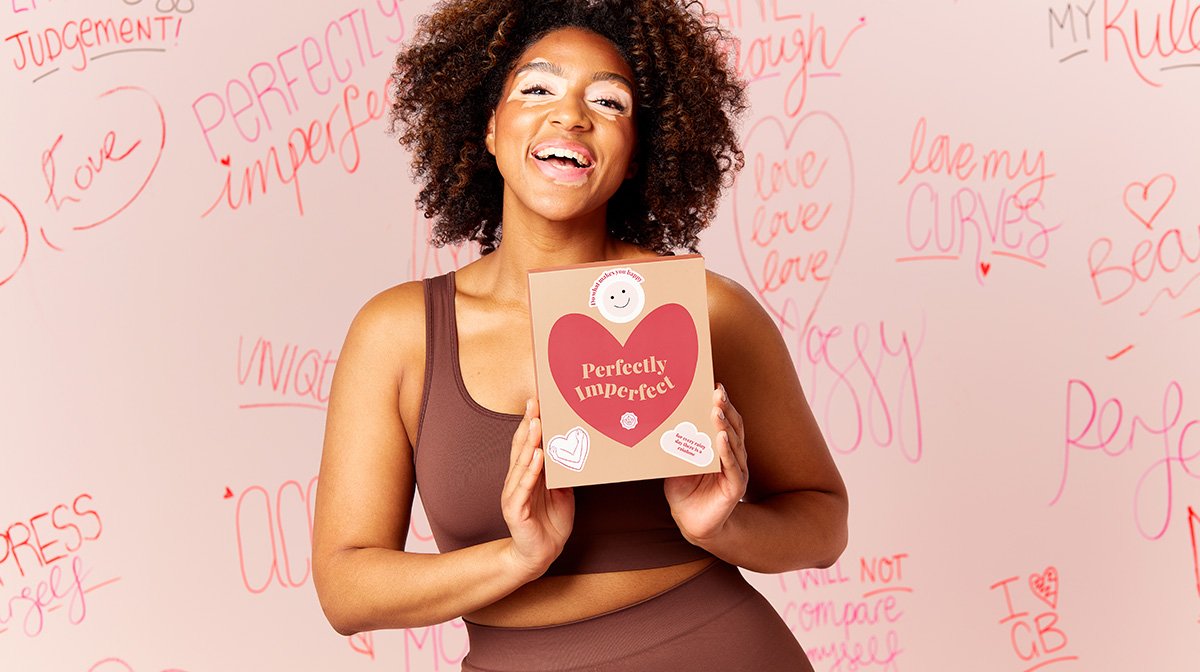 So, to help you do so, say hello to our May 'Perfectly Imperfect' edit! 
Housed inside a gorgeous special design box – alongside a handy mirror in the lid and plenty of cute stickers to further decorate your box with – and worth over £50, there's loads to discover…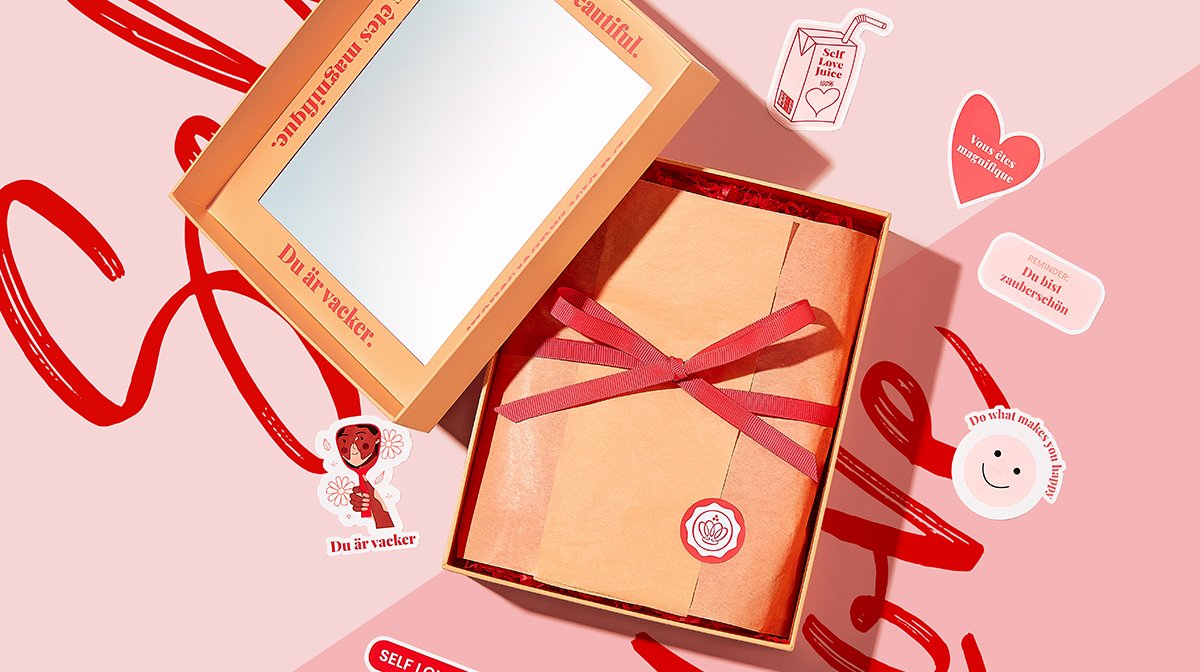 Our 'Perfectly Imperfect' Lineup
You're already loving our first two sneak peeks from Balance Me and MineTan! But what else makes up this month's full 'Perfectly Imperfect' lineup…?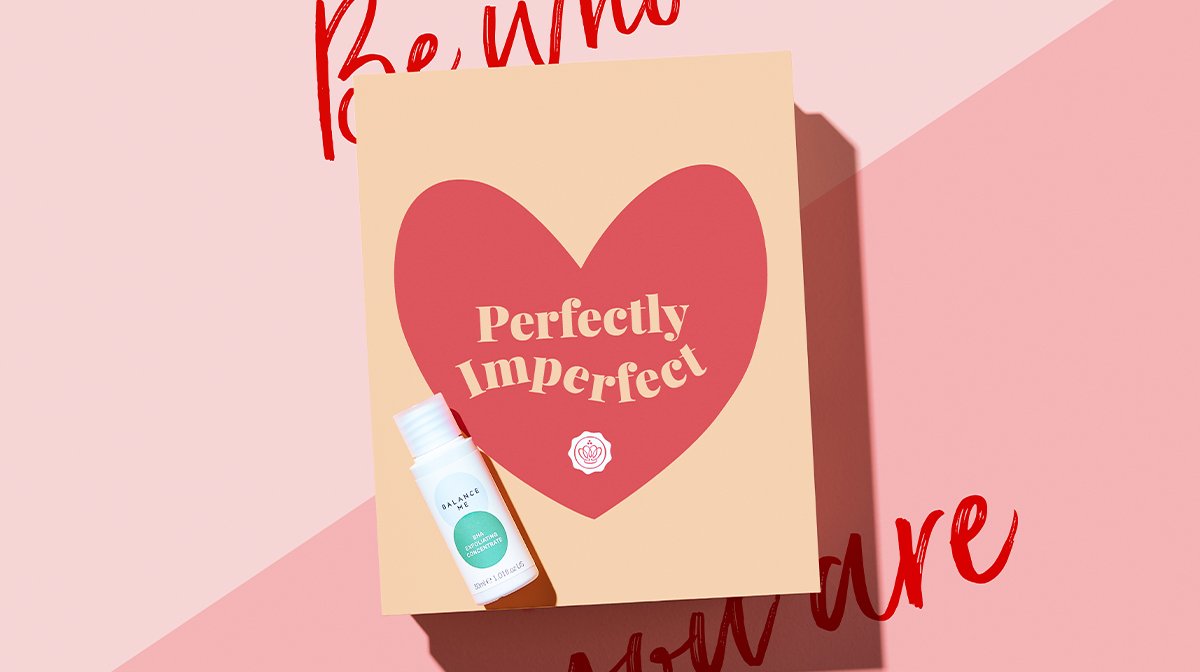 Balance Me Skincare BHA Exfoliating Concentrate
Further love the skin you're in with this BHA Exfoliating Concentrate – which aids you in removing dead skin cells, battling blemishes and improving hydration. Rich in salicylic acid, it's fast-acting, fast-absorbing and will reveal healthy, radiant layers of skin, so you'll feel more confident than ever!
Deluxe mini 30ml worth £10. Full size 180ml RRP £26* 
Want to learn more about how your skin can benefit from this gentle formula? Take a look at our first May sneak peek blog…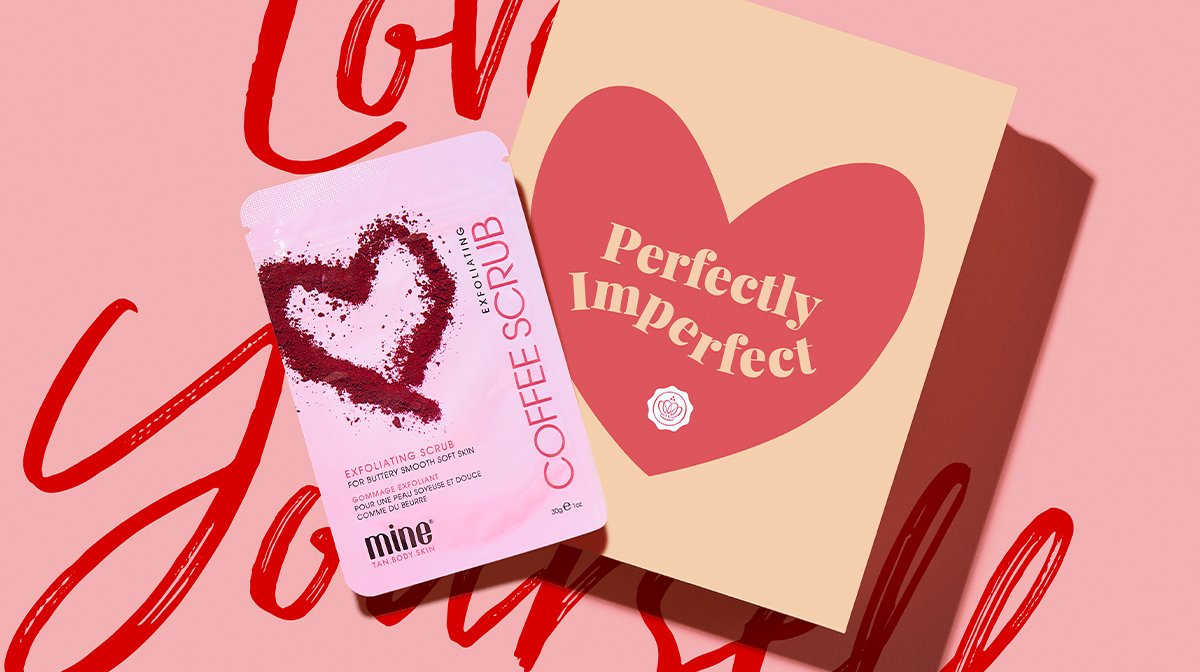 MineTan Coffee Scrub
Exfoliate and revitalise your skin with this full body caffeine kick! Buff on freshly ground coffee to smooth your skin and target unwanted dry areas too! Enriched with ultra-hydrating sweet almond and macadamia oils, your skin will be left feeling oh so buttery soft, smooth and glowing. Use in the shower on a regular basis, to leave you and your skin looking and feeling their very best! 
Deluxe mini 30g worth £9.95. Full size 200g RRP £12.95* 
Scrub up on even more revitalising benefits of this body product by reading our second May sneak peek blog!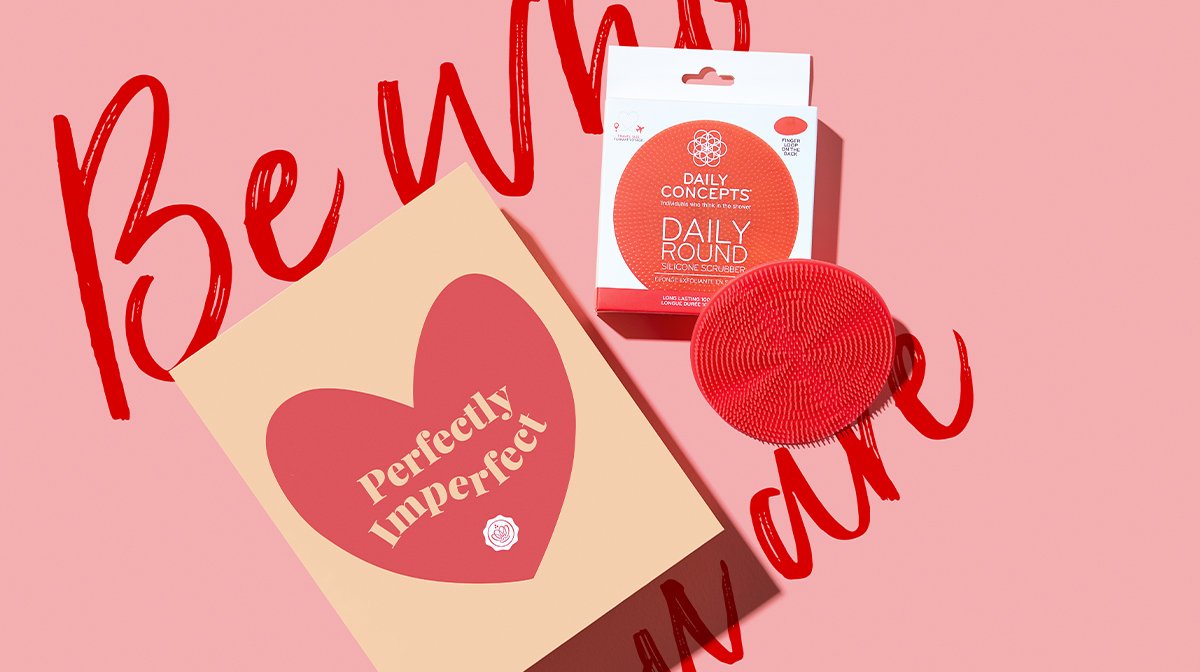 Daily Concepts Body Scrubber
We couldn't give you a gorgeous body scrub without giving you a super-handy body scrubber to use it with! Pair this silicone tool with your MineTan scrub to not only gently exfoliate the skin, but to also allow yourself to enjoy the feeling of a massage! 
RRP £16*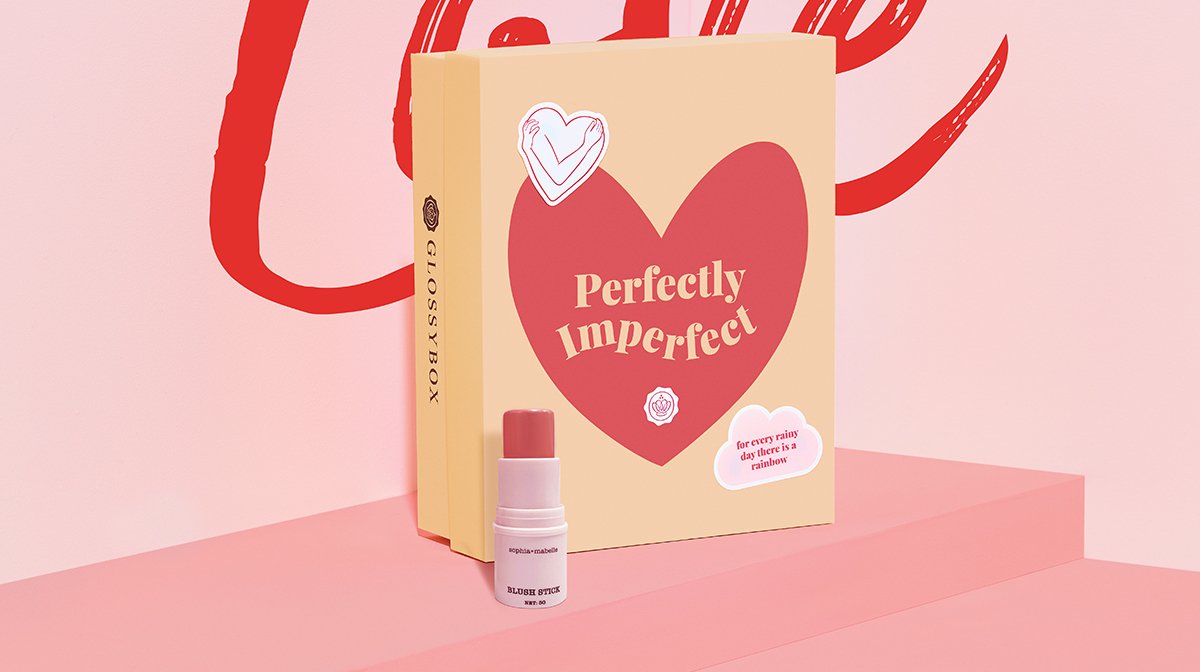 Sophia + Mabelle Cream Stick Blush
Add a beautiful pink tone to your cheeks (even on days when you're feeling a stripped back makeup look) with this cream stick blush. In stunning shade 'Blossoming', it's perfect for all occasions. We love it so much, we're blushing! 
RRP £13*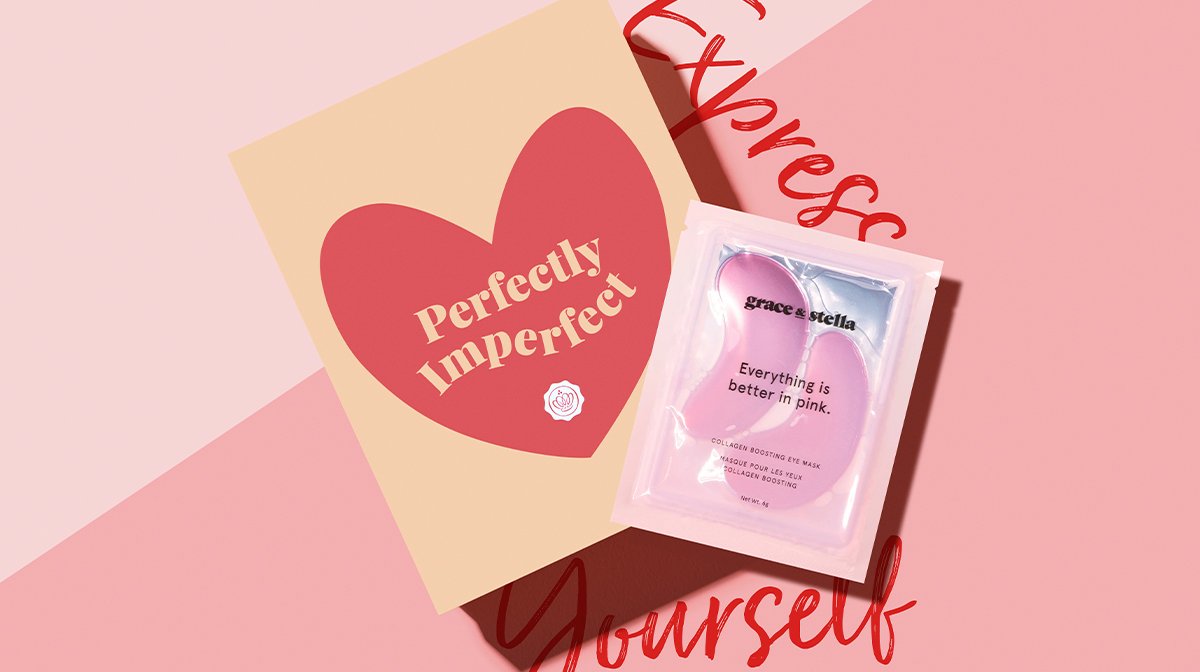 grace & stella Everything Is Better In Pink Eye Patches
Focused on firming and hydrating the under eyes, these pretty pink eye patches draw in moisture to even the deepest layers of the skin. Powerful antioxidants help protect skin from blue light exposure, while other key ingredients help maintain healthy blood circulation and strengthen capillaries (bye bye, dark circles!). 
RRP £3* 
*RRP relates to the full size product available for purchase as advised by the brand. Prices may vary due to exchange rates. All prices are correct at the time of publishing. Please check all ingredients and read the instructions before using any of these products.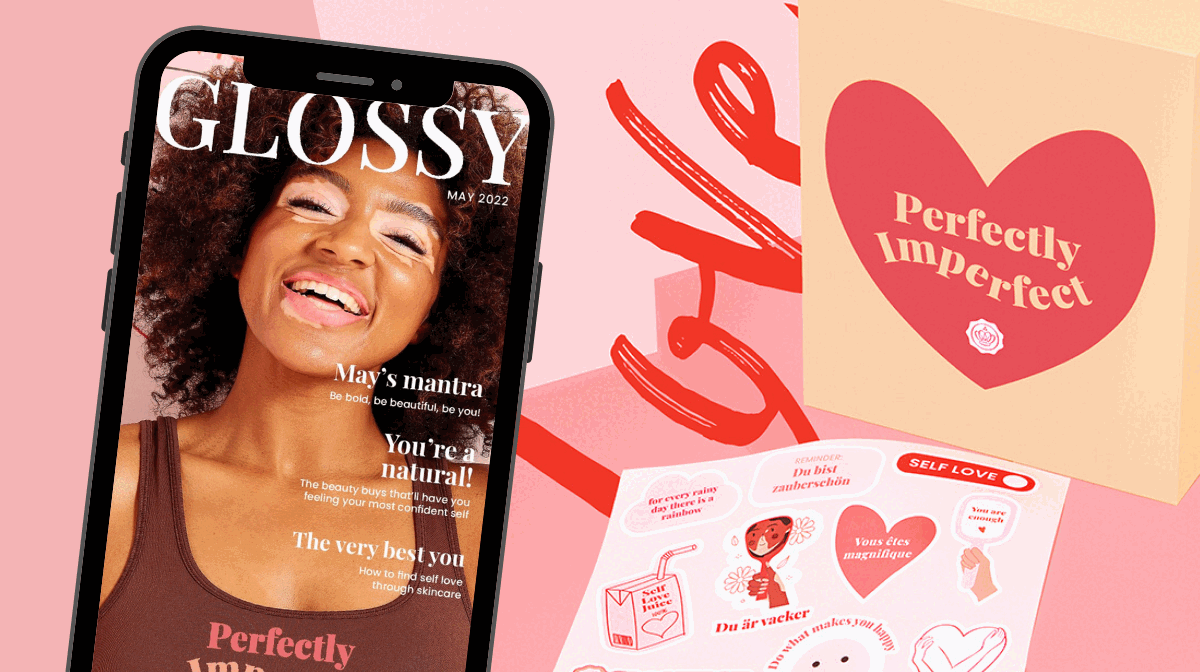 Read Our May Digital Magazine!
Glossies, have you had a look at this month's digital magazine yet? Filled with top tips on self-love and self-care for May and beyond, it's the perfect pick-me-up read. 
Either scan the QR code in your box this month or head to the Glossy Lounge to read it right now! 
Subscribe Now!
Want these products for yourself, and want to read our subscriber-exclusive magazine? Sign up to GLOSSYBOX today!    
Once signed up, you'll not only start receiving our monthly boxes, starting with our 'Spring Softness' edit, you'll also get plenty of other benefits too. Glossy Credit, access to the Glossy Lounge and discounts on our Limited Editions and the GLOSSYBOX Skincare range… there's so much to take advantage of!    
Don't forget, as an avid blog reader, if you become a Glossy today you can get your first box for only £11, including delivery! Just use code 'GLOSSYBLOG' at checkout!