This is a sneak peek from the May 2020 Generation GLOSSYBOX. For find out more about our latest edition of this Limited Edition, you can read all about the September Generation GLOSSYBOX on our blog!
Has your teen been begging you to get them the soon-to-be-released Generation GLOSSYBOX? I'm not surprised! Filled with the trendiest skincare, haircare and makeup out there, it includes eight beauty must-haves to satisfy their beauty needs.
Whilst the first two products will turn them into professional manicurists (you can read about that here), the next two will teach them how to look after their skin…
A Fun Korean Face Mask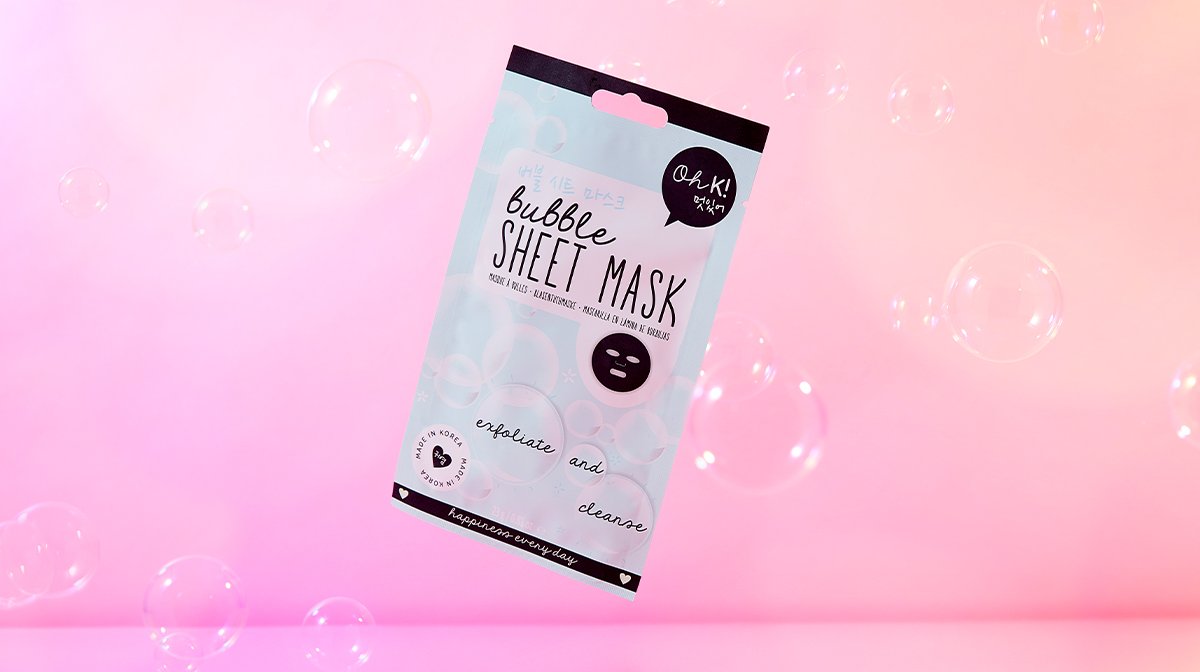 One of the greatest beauty lessons my mum ever taught me was that I should always have a 'skincare first, makeup second' mentality. At the time, though, I thought that was a pretty uninteresting approach. Skincare was summed up by big ugly tubs, whilst makeup was sparkly and fun. If only Oh K! had been around, I would have embraced skincare much sooner.
Introducing The Oh K! Bubble Sheet Mask
This foaming mask makes skincare ridiculously fun! Developed using Korean technology, it has a unique formula that starts to foam when it is applied. You see, when it is taken out of the packet and placed onto skin, it reacts with the oxygen in the air and starts to form small bubbles. This foam (which is full of skin conditioning ingredients) then works to exfoliate the complexion, reduce the appearance of pores and give skin a radiant glow.
How To Use A Bubble Sheet Mask
To make the most of this mask, you should:
Gently rub the sachet to mix and evenly distribute the serum into the mask before opening the pouch.
Open the sachet and gently unfold the sheet.
Apply it onto your skin and leave it for 10 to 15 minutes to allow the bubbles to form.
Peel the mask off, discard, then rinse your face with warm water.
Smooth, radiant and selfie-ready skin awaits!
A Mouth-Watering Lip Balm EOS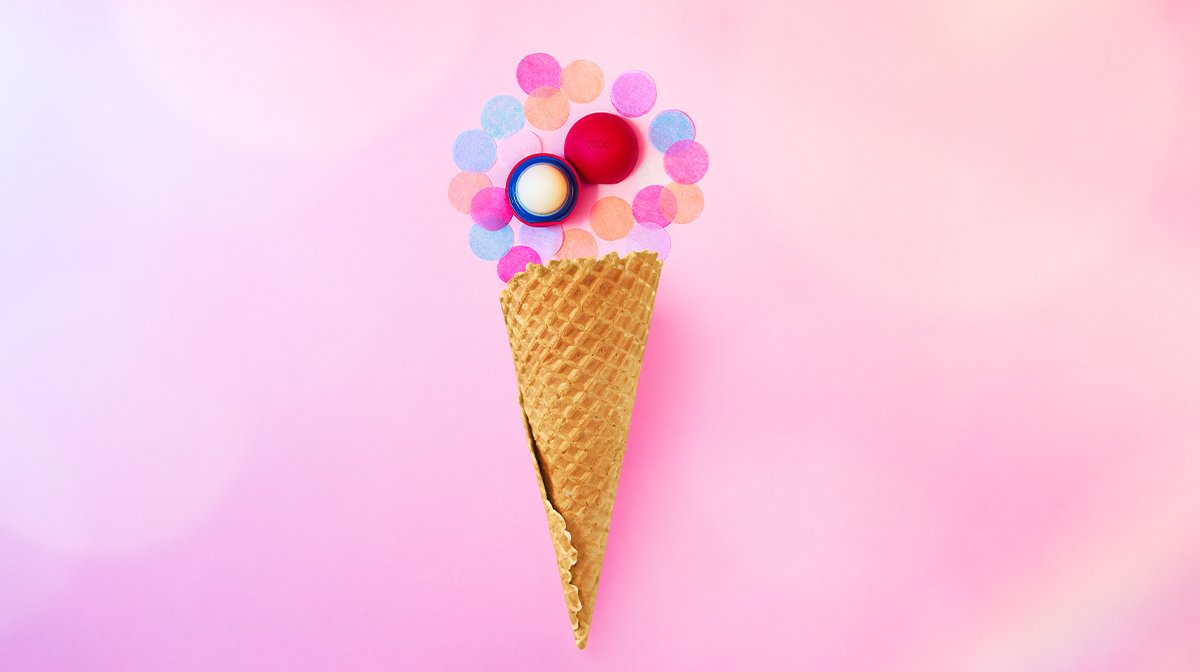 Another beauty lesson worth remembering is to always have a lip balm on you! Did you know that the skin on your lips doesn't have the same protective outer layer that the rest of our skin has? This means that it can't retain as much moisture and is much more sensitive to external factors like the wind and sun. That's where your fourth product comes in…
Introducing The EOS Cherry Vanilla Lip Balm
This lip balm deserves a spot in every beauty lover's makeup bag (and school bag, coat pocket, bedside table, etc). Packed full of soothing shea butter, antioxidant-rich vitamin E, and jojoba oil, it helps to keep your lips soft and smooth all day long.
Better yet, the EOS Lip Balm featured in the Generation GLOSSYBOX Limited Edition tastes like sugared red cherries and whipped cream! I mean, who wouldn't love a balm that coats their pout in a delicious cherry and vanilla formula, all whilst keeping their lips soft and hydrated?
How To Use Your Lip Balm
The beauty of a lip balm is that it can be used as often as you need. When your lips start to feel dry, or before you head out into the sunshine, sweep it onto your lips. You can then reapply it throughout the day. Just slip it into your bag or pocket to always have it on hand!
I told you that the Generation GLOSSYBOX Limited Edition was full of beauty essentials! Any budding beauty addict would love this box…
How To Purchase The Box
This Limited Edition will go on sale Thursday, 14th of May at 9am for subscribers and at 12pm-lunchtime that same day for non-subscribers. It costs £10 (+P&P) for subscribers and £15 (+P&P) for non-subscribers.
If you aren't a Glossy yet, you can sign up to our waiting list to receive updates on this Limited Edition and all our upcoming Limited Edition boxes.
More Product Reveals To Come
I'll be unveiling all the products that are nestled inside our Generation GLOSSYBOX Limited Edition on our blog and across our social channels all week long. If you missed the first sneak peek, you can read it here. Otherwise, keep an eye out for more product reveals coming your way in just a couple of days.
Subscribe For Priority Access And An Exclusive Discount
Our Limited Editions always sell out fast (don't say we didn't warn you!). To avoid missing out, become a GLOSSYBOX subscriber and get priority access. As a Glossy, you'll also receive an exclusive discount (it's £5 less if you're a subscriber!).