With it being the Galentine's season of love (and smooching) it's vital to keep your lips hydrated and smooth when having fun with your BFFs. The cold weather is our worst nightmare for drying out our lips. This, paired with nervously nibbling on your lips on a first date, does not create a good look.
We know there are so many balms and scrubs out there to choose from and it's easy to get lost in what works for you. But don't fret, we have found a variety of hero exfoliators, balms and masks to give your lips some love and leave them perfectly soft and protected.
GLAMGLOW Poutmud Fizzy Lip Exfoliating Treatment
Achieve kissable lips with the GLAMGLOW Poutmud Fizzy Lip Exfoliating Treatment, £16.20; a multi-action formula that works to energise and smooth the skin. With the help of Caribbean Cane Sugar, Hawaiian Sea Salt and Hibiscus Flower Powder, the exfoliator removes dead skin cells to leave lips polished. Plus, the delicious blend of Sweet Almond Oil, Guava and Lychee not only tastes amazing but also offers antioxidant benefits.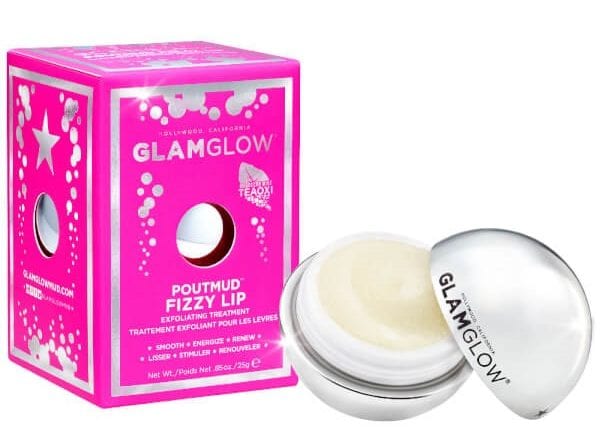 Steve Laurant Lip Tint
Featured in this month's box, the Steve Laurant Lip Tint, £19, is not only a great moisturiser and hydrator but it's perfect for adding highly pigmented colour to your lips both day and night. It's rose gold, compact packaging is so on trend and easy to carry around in your bag wherever you go. An added bonus is that it's cruelty free – spreading the love this month!
Burt's Bees Honey Lip Balm Tube
This balm, £3.99, is a go to when your lips are dry or chapped to soften and instantly moisturise for the perfect pout. Burt's Bees Honey Lip Balm is the brands most popular product. The beeswax seals in hydration alongside ingredients such as ultra-emollient lanolin, coconut and sunflower oils.
Created to suit each individual, you can choose between a vintage yellow tin or the recycled plastic tube if you prefer stick lip balms.