Still on the hunt for a gift for the man in your life this Valentines? Why not treat him to our GLOSSYBOX Grooming Kit Limited Edition. 
Worth over £155 and containing 12 of the best skin and haircare products on the market, this Limited Edition is the ultimate present to show him you care. It'll also mean he can join you in your weekly pamper session – making nights at home even more fun! 
Want to know more about this box and what you'll discover inside? Read on to find out more about the next three products in this Limited Edition box!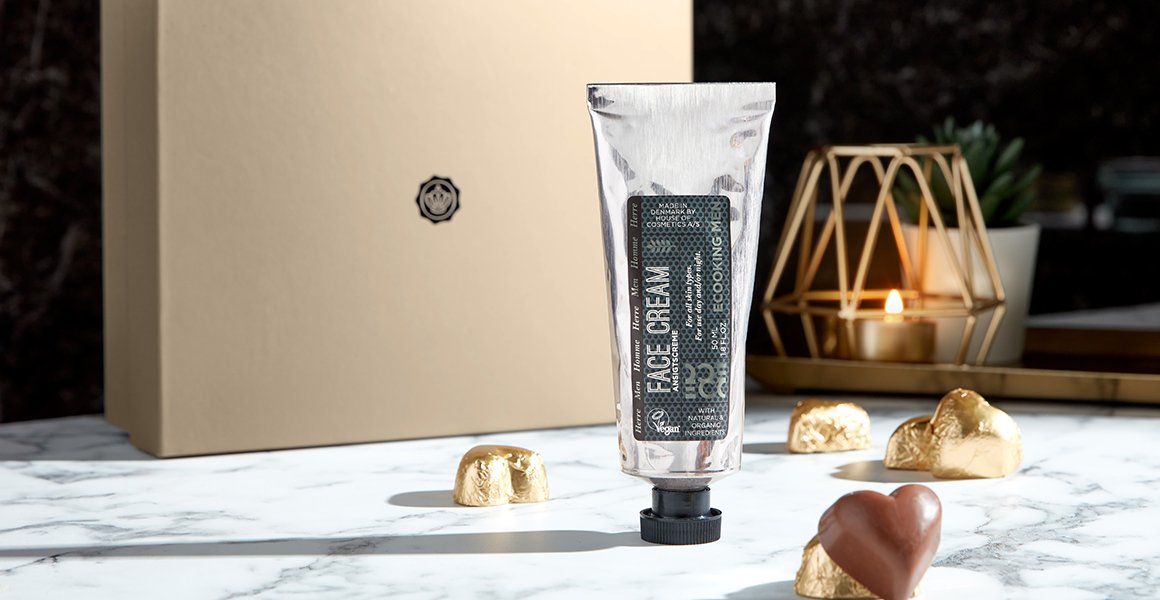 Give
S
kin 
A Hydrating B
oos
t
If his skin is looking a little dull and lacking life, an intense hydration boost from Ecooking's Men's Face Cream is the perfect remedy. Starring organic sunflower oil, this cream works to rebuild and hydrate the surface and structure of the skin, while its light lemon scent will leave his complexion feeling revitalised!
How 
To
 Add 
The
Ecooking
 Men's Face Cream 
Into
 A 
Skincare
Routine
If he's only doing the skincare basics right now, we recommend he cleanses as a priority. Cleansing rids the skin of dead skin cells and impurities, allowing his complexion to feel refreshed. Once cleansed, both morning and night, he should squeeze a small amount of the Ecooking Men's Face Cream onto the back of his hand, and then apply to his face and neck. This cream should then be gently massaged into the skin and left to sink in to work its magic.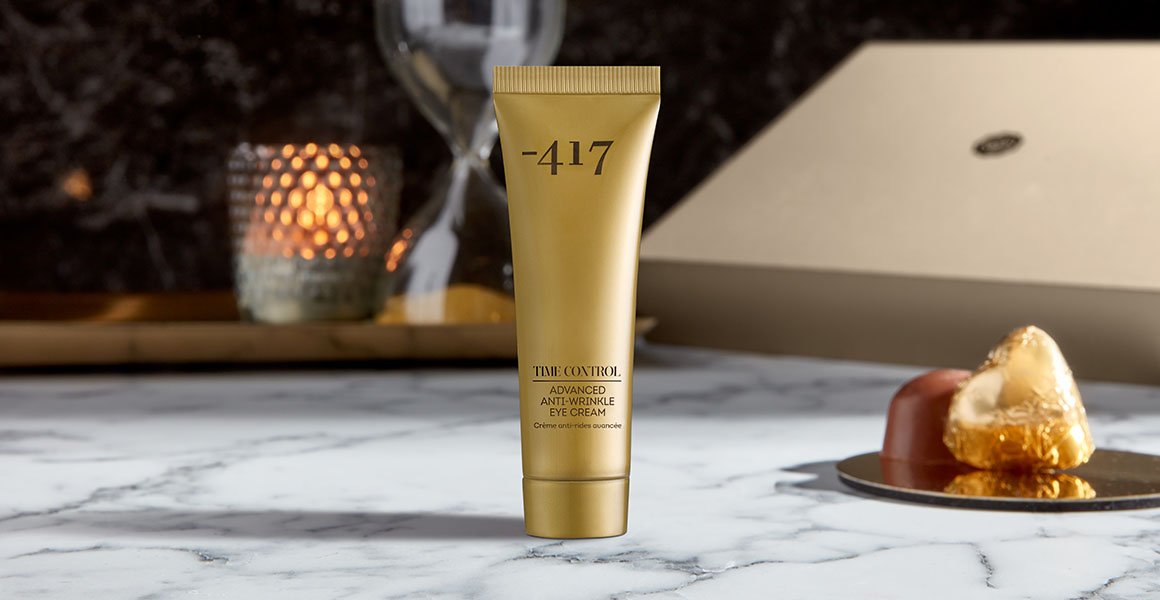 Turn Back Time With -417
No matter his age, he can experience the sensation of energetic eyes once again, with the soothing Time Control – Advanced Anti-Wrinkle Eye Cream from –417. This nourishing cream, with its incredible light scent, will lift, tone and tighten the delicate skin under his eyes, working to diminish wrinkles and fine lines and leave his under eyes feeling vibrant. 
What Active Ingredients Are In –417's Eye Cream?
The Time Control – Advanced Anti-Wrinkle Eye Cream is packed full of active ingredients that all work wonders for the skin. These include: 
Dead Sea Water 

– A highly energised water with traces of dead sea minerals

 

Vitamin A

 – Important in the renewal of the skin

,

 

replacing

 old

er more 

damaged 

skin 

cells 

with 

a new 

healthy

, young

 look

.

 

Vitamin B 

–

 Helps the skin hold on to moisture by creating an evaporation barrier

, as well as 

protect

ing

 against environmental damages.

 

Vitamin C

 

–

 A powerful antioxidant helping prevent UV-induced 

damage.

 

Vitamin E

 

–

 A powerful antioxidant that helps neutrali

s

e free radicals before they can 

cause

 

damage.

 

Vitamin F 

–

 Also known as Omega Fatty Acids

, these

 soften the skin naturally by promoting optimal skin balance.

 

Hamamelis

 

–

 Contains a high concentration of tannins that help to shrink your pores,

 and

 tighten and tone the skin.

 

Horse Chestnut Seed Extract 

–

 

Known

 to help reduce premature ag

e

ing and maintain the skin

's

 healthy look.

 

Borage 

and

 Evening Primrose Oils 

–

 Some of the best sources of omega 3 essential fatty acid

 with incredible 

skin moisturi

si

ng and nurturing properties.

 

Olive Oil

 

–

 Naturally contains vitamin E, polyphenol

s

 and phytosterols which are all amazingly protective and reparative to the skin.

 

Avocado Oil 

–

 

H

elps restore the softness and suppleness lost by ag

e

ing and 

external

 pollutants.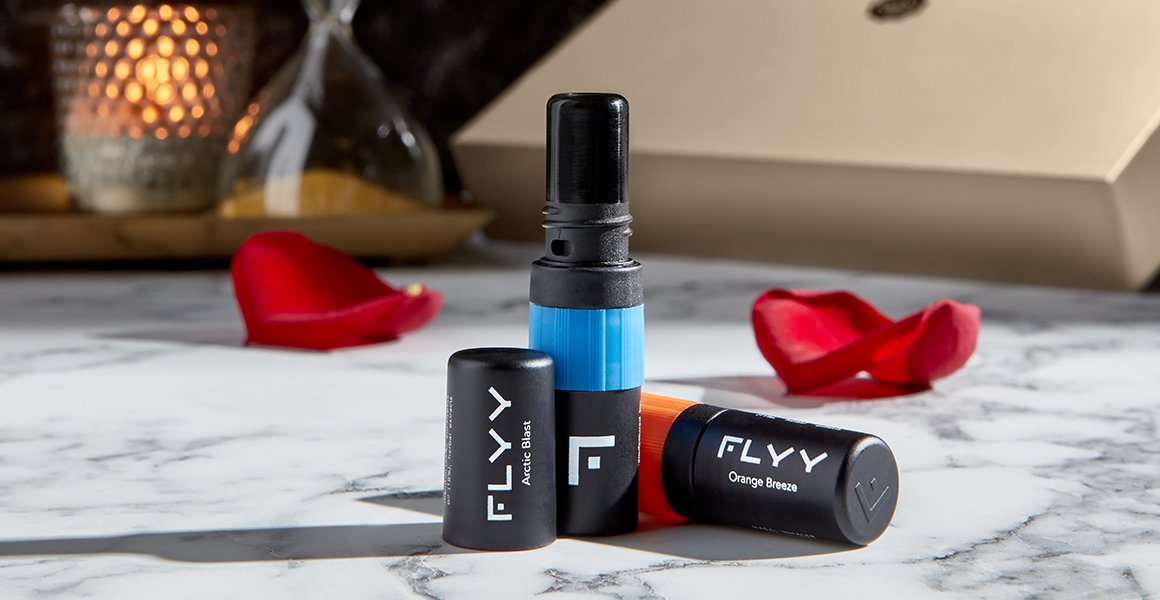 A 

Powerful

 Pick-Me-Up
Whether you need a pick-me-up after a tiring day, or a calm-me-down after an adrenaline fuelled few hours, FLYY offers the jolt you need to recalibrate your senses. In either Arctic Blast or Orange Breeze, simply inhale deeply or apply a small amount on the back of your neck for an instantly reviving sensation. 
Benefits of FLYY Nasal Inhalers
Made from plant-based ingredients, therefore 100% natural

Super refreshing

Backed by science
About 
The
 Two FLYY Nasal Inhaler 
Sensations
Arctic Blast 

– FLYY's strongest sensation that create a blast of freshness. Imagine an ice-cold wind that clears out the cobwebs, or a refreshing wake-up call that keeps you razor-sharp and ready for action.

 

 

Or

ange Breeze

 –

 FLYY's most exotic sensation – an instant getaway

. An exotic escape from the drama and the endless noise of everyday life, this sensation provides a taste of the tropical sun that rejuvenates with its warm, citrus notes.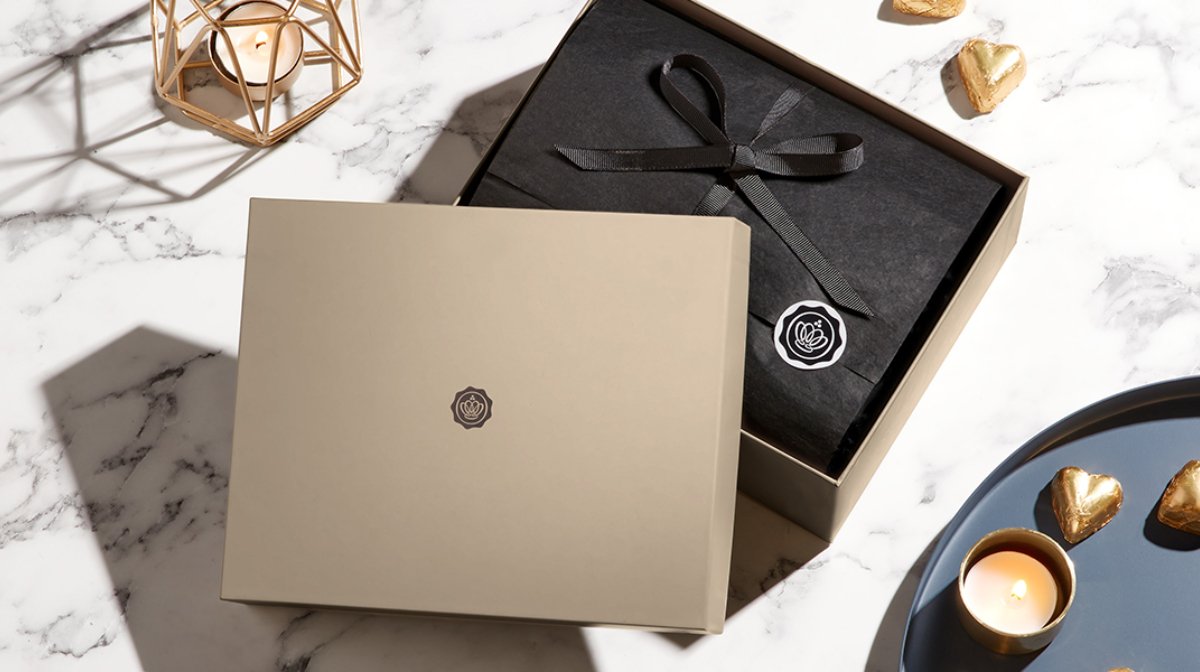 Find Out More About The GLOSSYBOX Grooming Kit
Before our GLOSSYBOX Grooming Kit goes on sale on Monday 8th February, we've got the final three products in this Limited Edition to reveal. Make sure to check back on the blog in the next couple of days to find out more. 
Haven't read about the products we've already sneak peeked? What are you waiting for? Have a read of our Grooming Kit Story Behind The Box blog, and then our first two product reveals blogs too! 
Don't forget to also sign up to our waiting list! We'll send you updates about the GLOSSYBOX Grooming Kit – as well as all our other upcoming Limited Edition boxes – so you won't miss out on getting your hands on this box! 
Subscribe 
To
GLOSSYBOX
Become a GLOSSYBOX subscriber today to get priority access to the GLOSSYBOX Grooming Kit Limited Edition, to ensure you don't miss your chance to purchase! As a Glossy, you'll also receive an exclusive discount (it's £5 less if you're a subscriber!).