It's our birthday month! This August, we decided to celebrate another year of Glossiness the only way we know how, with plenty of pink and glitter! Our 'Birthday Edition' GLOSSYBOX is filled with shimmery beauty products! You can read the full story behind the box here.
Packed inside this special design glittery pink box are two must-have makeup products, a beauty tool, indulgent body care and pampering skincare. The response has been incredible! Our Glossies' August GLOSSYBOX reviews say it all…
This is my favourite box so far and I've had my subscription a few years now. ❤❤
@Rebecca King on Facebook
Huda Beauty – Lip Strobe
I'm not going to lie, this is probably one of my favourite products from this month's box – and based on your August GLOSSYBOX reviews, I wasn't the only one to love it!
I don't normally like lip gloss but this is something else! I got the angelic colour and it's beautiful! And it doesn't leave sticky lips 😂
@Tracey Stewart on Facebook
HUDA Beauty's brand new Lip Strobe boasts pink shimmers and gold reflections. You can apply it straight onto your lips to create a full coverage and iridescent look or wear it over your go-to lipstick to give it a shiny finish.
You will have either received the Angelic rosé, Ritzy champagne, Boujee coral or Fearless, a purple hue.
Furr – Rose Gold Lash Curler
All of our Glossies were also treated to this gorgeous, sleek-looking rose gold lash curler. The August GLOSSYBOX reviews are in and these were a hit!
They are the best eyelash curlers ever! I love them!
@Tamara Masters on Facebook
Boasting a unique curve, these eyelash curlers fit all eye shapes and effortlessly lift your lashes. You just need to clamp them around your lashes near the root, hold them down for 10 seconds then slowly release. Longer and curlier lashes await!
Bang Beauty – Felt Tip Liner
We know how much you all love makeup, so we've slipped a second makeup product into our 'Birthday Edition' GLOSSYBOX. No surprise, the August GLOSSYBOX reviews revealed that this was a huge crowd-pleaser.
Loved this box. The eyeliner is amazing!
@Fionnuala Johnston on Facebook
This liquid eyeliner has a waterproof and quick-drying formula that stays put all night long. Plus, its thin, precise and marker-like tip glides on effortless without skipping, smudging or pulling. It's the perfect tool for creating dramatic party looks!
BeautyPro – Eye Therapy
Glossies who are concerned about fine lines or dark circles around the eyes need this nourishing eye mask!
I used these on Sunday, and they made my eyes look amazing.
@Annie Shrewsbury on Facebook
Rich in anti-inflammatory green tea extracts, hydrating Aloe vera and nourishing collagen, this cooling mask awakens your eyes. It reduces the appearance of wrinkles and dark circles, while also brightening tired and swollen eyes.
Imperial Leather – Foamburst Ultimate Moisture Golden Amber & Coconut Oil
I was so excited to get to try this newly-launched foaming body wash, and it seems all of our Glossies were too! In one of her August GLOSSYBOX reviews, Lindsay said:
Such a nice little refreshing shower gel!
@Lindsay Marie Sankey on Facebook
This foaming body wash blends softening skin conditioners with nourishing natural oils. It hydrates your skin, making it feel silky smooth. Plus, the gorgeous scent is the perfect way to relax and revive both your body and your mind.
Wilkinson Sword – Quattro for Women Razor
If you ask me, a razor always comes in handy! You can find out more about this one here.
This is the best razor I've had in a good while 🔥🔥😍😍😘😘
@becky.c.92 on Instagram
Featuring a pivoting head and 4 blades that are enriched with Aloe vera and vitamin E, this high-performance razor glides effortlessly over your curves without the risk of nicks and cuts. Quick, easy and effective, it'll give you silky soft legs in no time.
Editor's Picks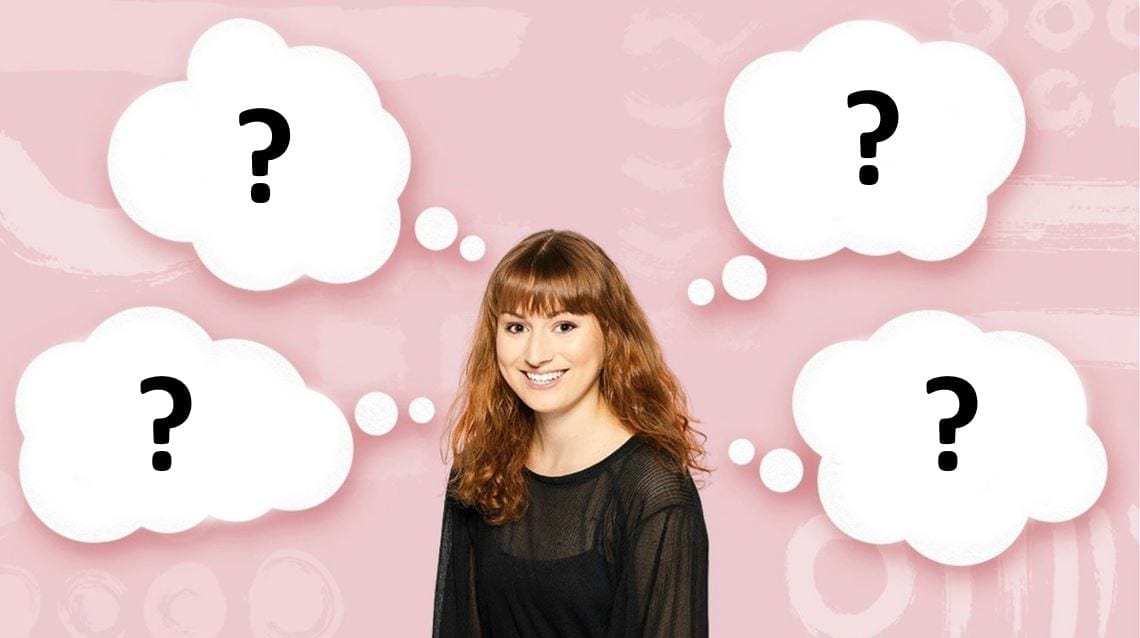 All of you Glossies deserved to be pampered on our birthday! That's why I've been on the hunt for the makeup, fragrances, and homeware products you need to feel like a queen. From glittery eyeshadow palettes to soft satin pillows, you won't want to miss this month's Editor's Picks.
Keep an eye out on our social channels on 26th of August, I'll be giving you the chance to win my entire haul!
Using Your GLOSSYCredit
We love to reward our lovely Glossies! That's why we give you GLOSSYCredit every time you fill in a survey, leave a product review or refer a friend. You can then spend it on our Limited Editions or on lookfantastic.
Not sure where to start? You could treat yourself to high-end haircare Christophe Robin, to the latest makeup launches on lookfantastic, or NYX's new Bare With Me makeup range.
Order Your September Edit Now!
We've now sold out of our August Birthday Edition GLOSSYBOX. Don't worry though! You can still join the Glossy family by pre-ordering our incredible September edit.