It's our birthday! We're celebrating another year of Glossiness the only way we know how: with a Birthday Edition GLOSSYBOX, an explosion of pink sparkles and plenty of glitter!
This August, we're hosting a global birthday bash and sending all of you Glossies a special design glittery pink box filled with two dramatic and shimmery makeup products, a beauty tool, indulgent body care and pampering skincare. We can't wait for you to unwrap all of these treats and celebrate our birthday with us!
What To Expect From Our Birthday Edition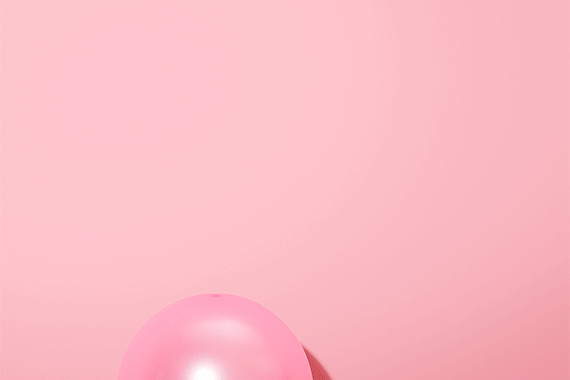 To get the party started, we've included a GLOSSYBOX favourite in our Birthday Edition: HUDA's Lip Strobe! This universal gloss features pink shimmers and gold reflections, perfect for a Glossy-worthy celebration!
You can either apply it straight onto your lips for a full coverage and iridescent finish, or wear it over your favourite lipstick for added shine. You'll receive one of four possible shades.
Find out more about the HUDA Lip Strobe in this blog.
Our Birthday Edition also includes a beautiful rose gold beauty tool that will give you longer and curlier-looking lashes! Better yet, it's brought to you by a new, trendy, vegan and cruelty-free brand! We can't wait for you to unwrap it.
This August, we're also treating you to another incredible makeup product. Boasting a waterproof and quick-drying formula, as well as a thin and precise tip, your third product will help you create a bold and dramatic eye look.
5 Exciting Things Happening This Month
1. We Host Our Birthday Party!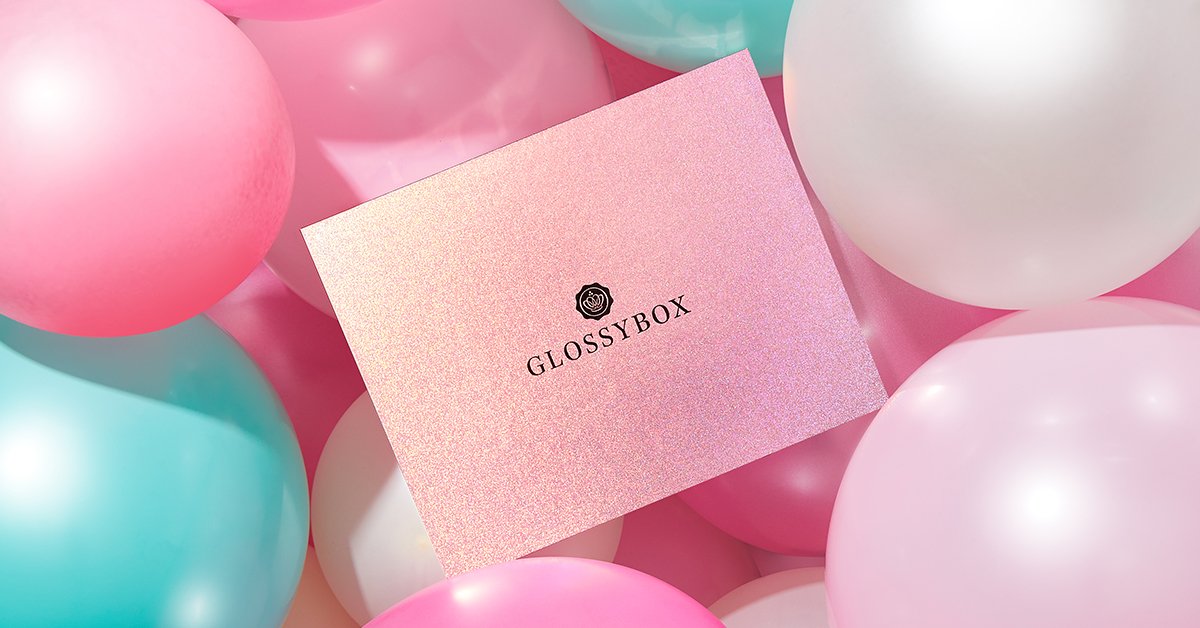 On the 14th, we're hosting a birthday party for you Glossies! All of our tickets are now sold out and we're so excited to meet you all! Plus, you'll receive a drink on arrival, be treated to a goodie bag and enjoy free beauty treatments!
2. A Competiton With Fashion Brand Coast
Summer is far from over Glossies, and we want you to make the most of it. That's why we've partnered with fashion-brand Coast this month! Later this month, we'll be giving you the chance to win a £500 Coast voucher, as well as a 12-month GLOSSYBOX subscription! Keep on eye on the blog for updates coming soon!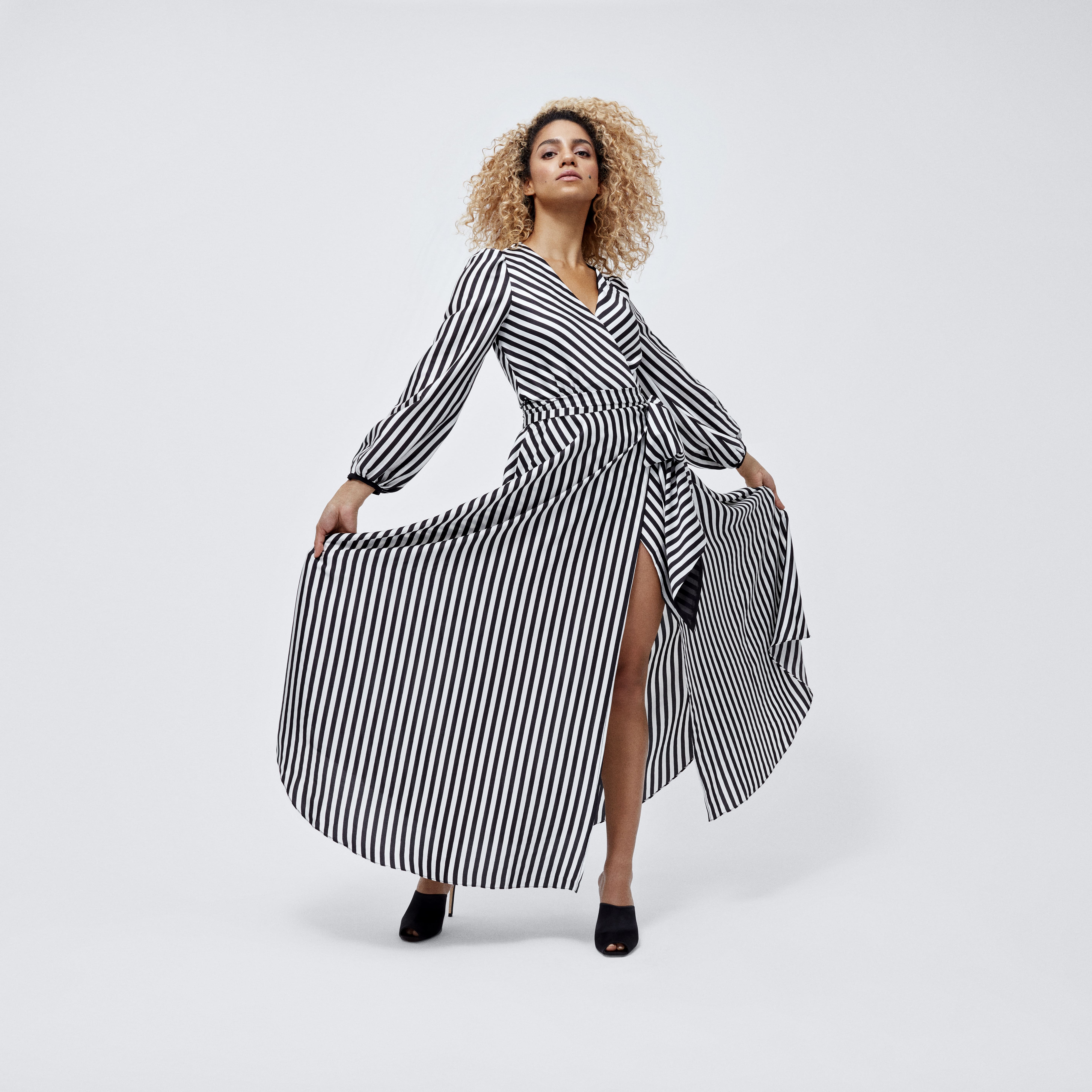 3. The GLOSSY Lounge Is Here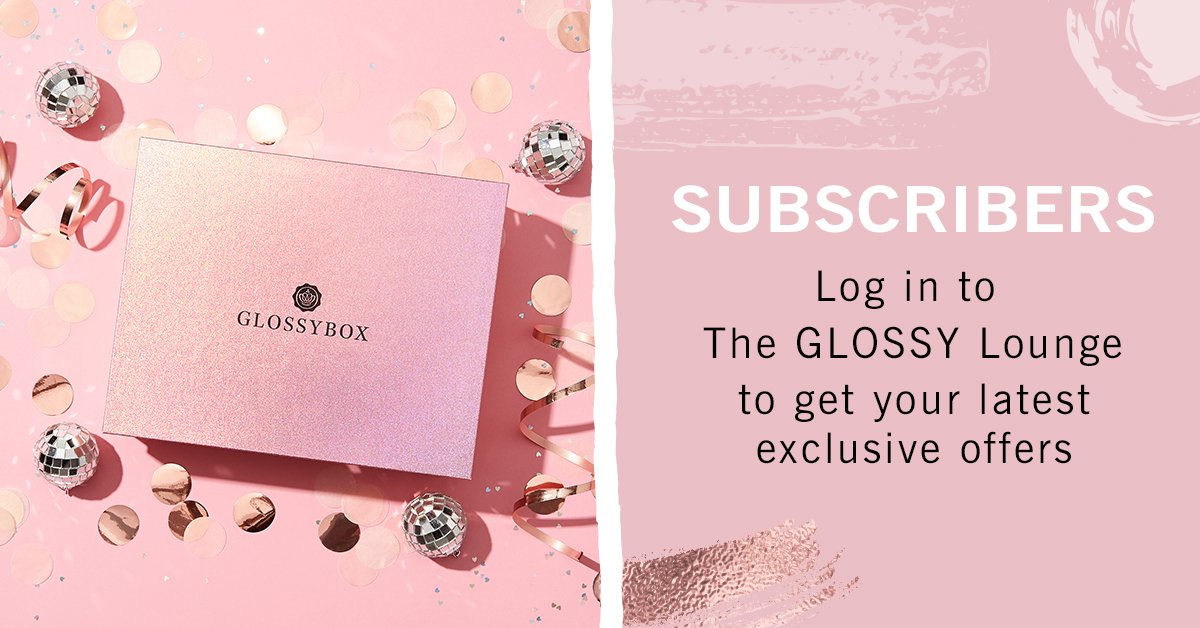 As always, there are loads of fantastic offers and competitions waiting for you in The GLOSSY Lounge. This month, we've got exclusive deals from NastyGal, tastecard, Vitamasques and more!
On the 15th of August, we'll be introducing a brand new selection of discounts from must-have beauty, fashion and lifestyle brands. Stay tuned!
To enjoy the VIP experience, simply log into your subscriber account and shop the offers.
4. Our Facebook Live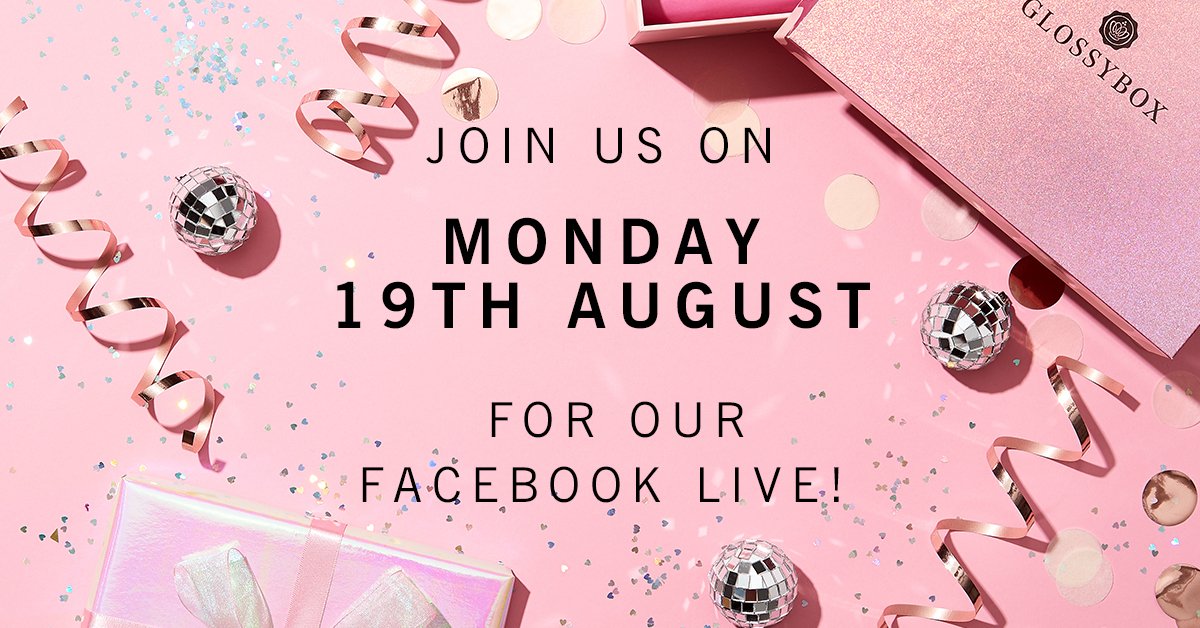 Our Facebook Live is one of our favourite moments of the month! We just love having the opportunity to chat with you all. It's also an opportunity for us to share our favourite tips and tricks about the products.
We'll be hosting the live unboxing on the 19th of August at 1pm. We'll talk you through all the products in our Birthday Edition. Better yet, we'll be giving you the chance to win an incredible bundle of prizes! Don't forget to join us!
5. Download This Gorgeous Phone Wallpaper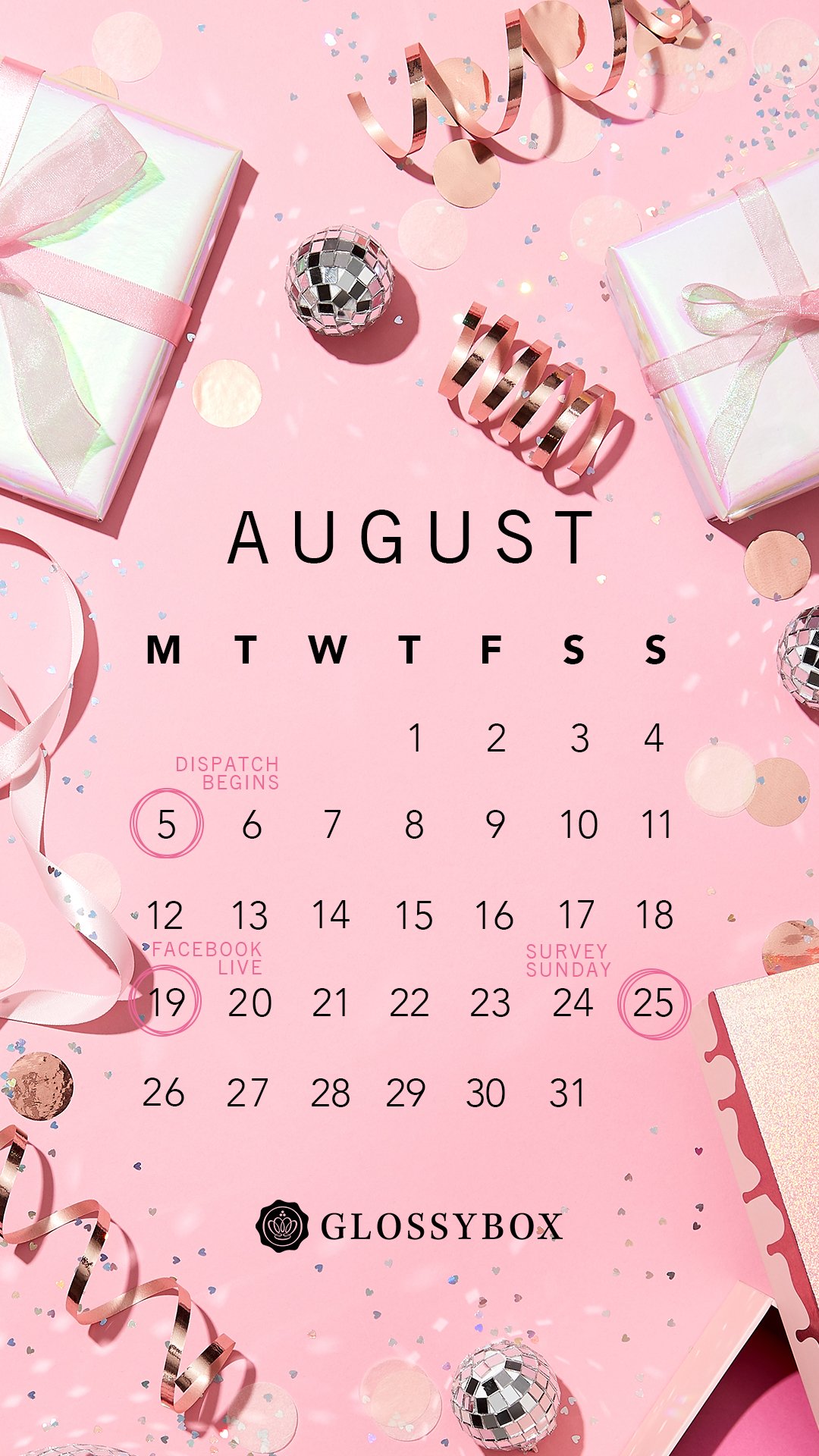 If you're on a mobile phone, just press down on the image until the options menu pops-up and select 'download image'. If you're on a computer, simply right-click on the image and select 'save image as' to download this gorgeous calendar.
Order Our Birthday Edition Now
We've now sold out of our August Birthday Edition GLOSSYBOX. Don't worry though! You can still join the Glossy family by pre-ordering our incredible September edit.