It's the final week of the GLOSSYBOX 2021 Advent Calendar! Can you believe it?  
We know you've been enjoying the amazing beauty buys included, but to make sure you make the most out of them, we've continued to put together these weekly round-ups! So that you'll know everything there is to know about each brand and product behind each of the 'doors'. As well, there's also expert advice on how to use each new addition to your beauty bag, so you can rock your style to its fullest.
However, we want to keep the Christmas spirit up, so we have left day 25 for another round up on its own! What else could you ask for?!
(Catch up on unboxing the GLOSSYBOX 2021 Advent Calendar by having a read of our Advent first-week round-up, our second week Advent reveal and our third Advent Calendar unboxing blog too!).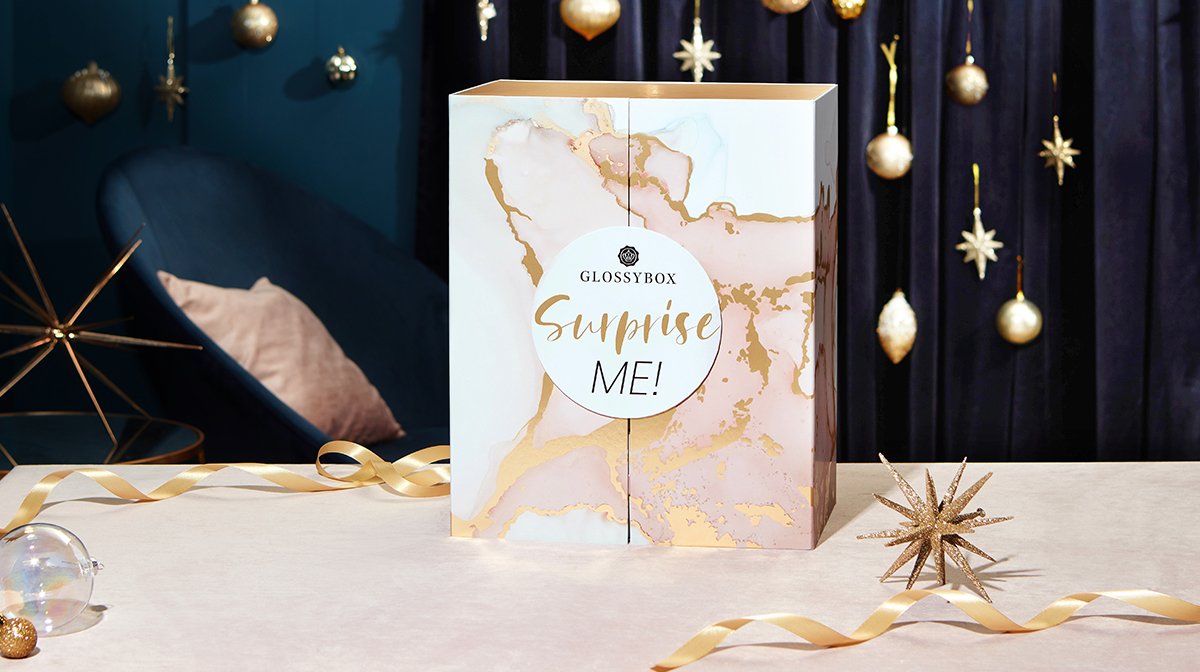 What's Behind Doors 20 To 25 Of The 2021 GLOSSYBOX Advent Calendar?
The final's week beauty products include:  
LARITZY Cosmetics Liquid Lipstick 

 

Bubble T Pink Grapefruit Bath Crumble

 

Verso Skincare Nourishing Cream 

 

Illamasqua Mini Antimatter Lipstick Bang 

 

Rodial Soft Focus Glow Drops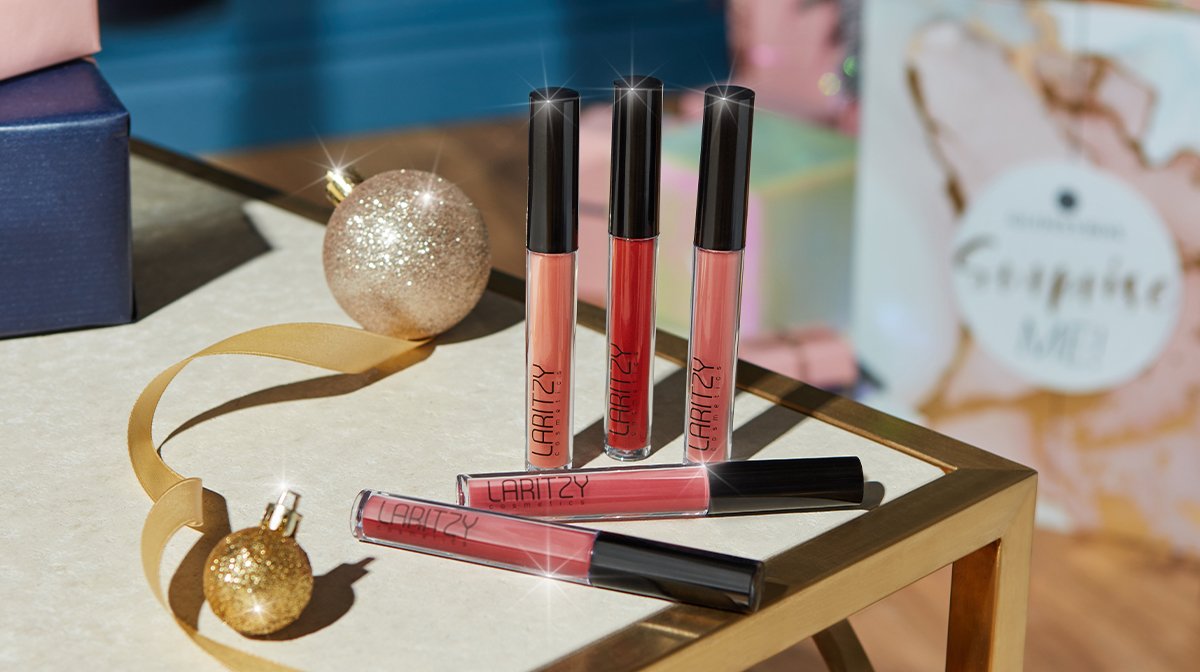 Day 20:
Laritzy – Long Lasting Liquid Lipstick
Since the Christmas spirit is stronger than ever, we wanted to mix it up and surprise you with day 20's gift! With one of five different shades up for grabs, you'll love this Liquid Lipstick from Laritzy!
Famous for its long-lasting and intense pigment, this gorgeous liquid lipstick is also water-resistant. So, you can wear it effortlessly and for hours for any type of occasion. We can't think of a better addition to our festive makeup bag!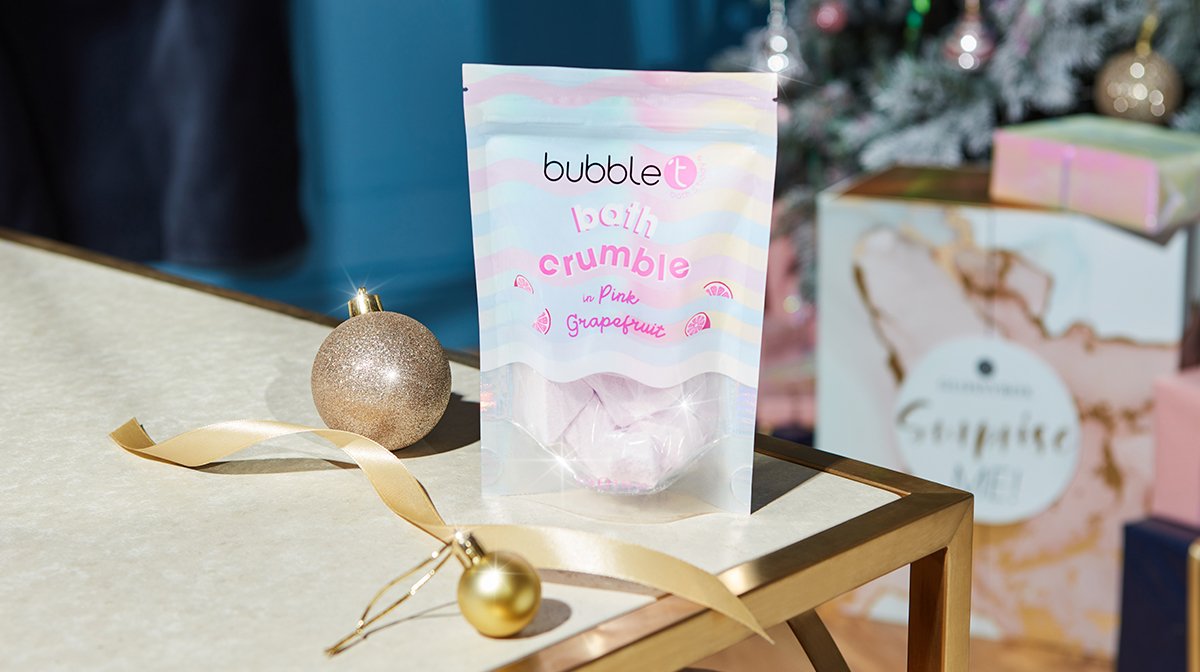 Day 21:
Bubble T Bath Crumble – Pink Grapefruit
The festive season is the ideal time to take some time to yourself for some R&R. And what better way to chill out and unwind than with a pampering bath – and these gorgeous bath crumble bites.
From Glossy favourite Bubble T, this bath crumble will add a grapefruit aroma to your relaxation, which will both stimulate and soothe at the same time! As a result, your skin will also be left feeling silky and nourished. Simply drop them into your bath, under warm running water, and enjoy the fizz!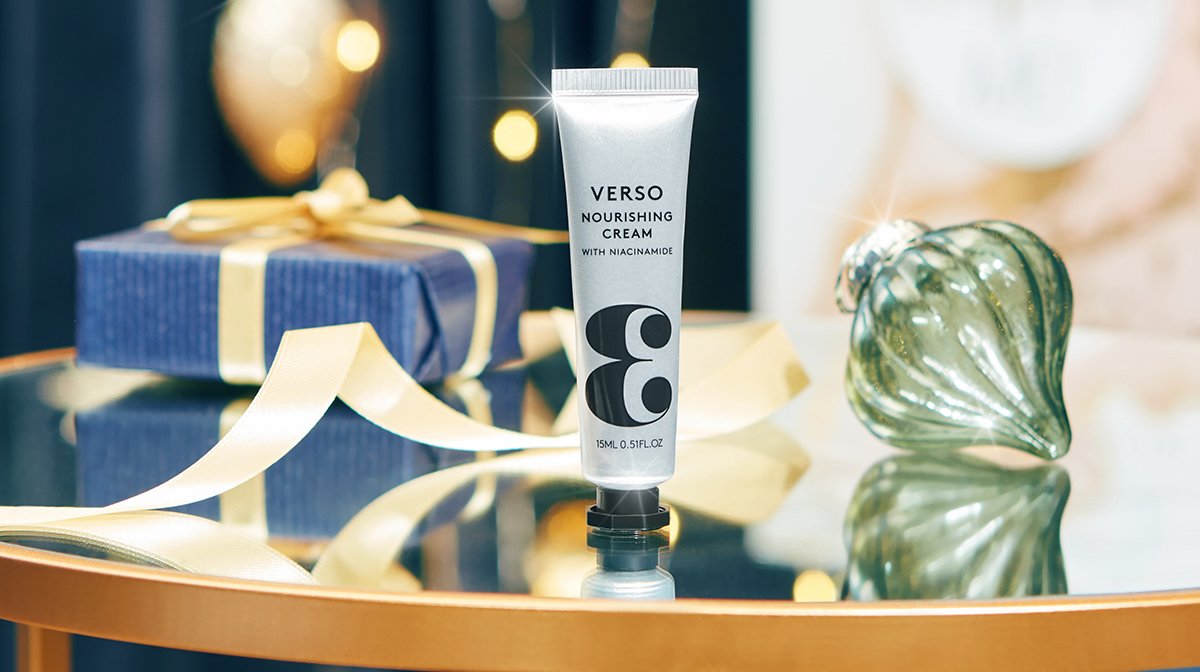 Day 22:
Verso – Nourishing Cream
The intensively hydrating facial product from Verso is enriched with niacinamide to improve your skin's natural moisture retention. In addition, the face cream is made from a blend of oat lipids and vitamin E which will ensure any dry skin is looked after. Therefore, your complexion will have a long-lasting relief from dehydration.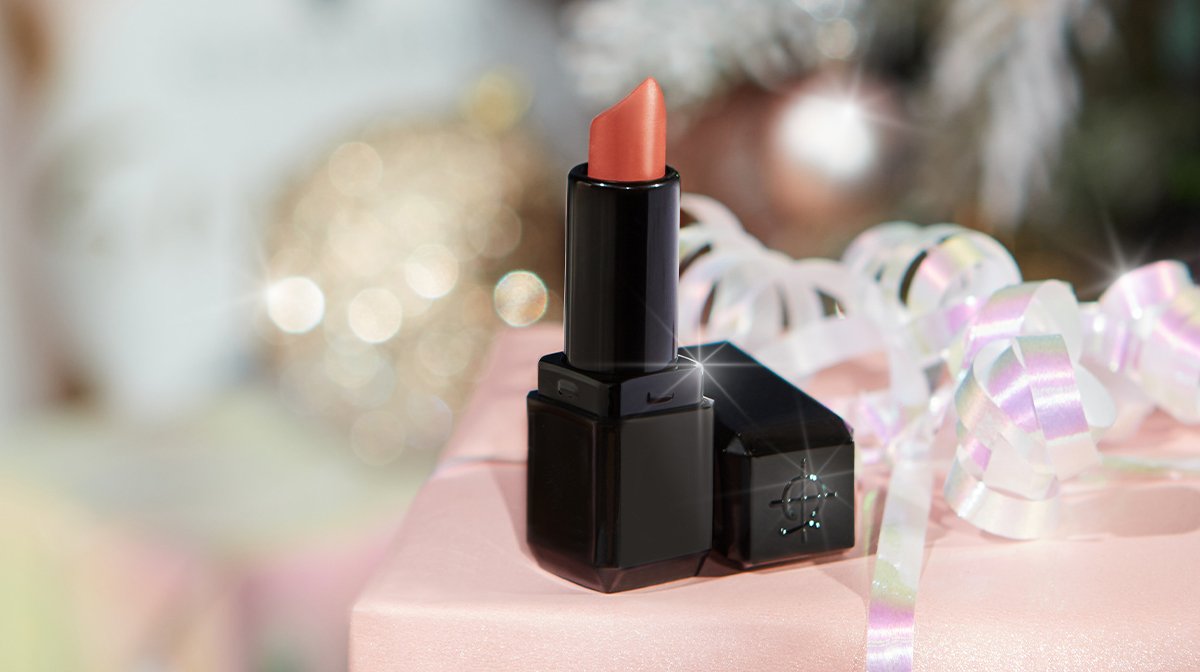 Day 23:
Illamasqua Antimatter Lipstick Mini
A lip bestseller that is famous for its long-lasting finish which leaves your lips with a matte/satin layer. The pink nude shade makes it perfect for any occasion and makeup look you desire to go for too. Therefore, it will become one of your makeup bag essentials easily!  
Three Ways To Use This Lipstick
For a soft, casual look, apply this gorgeous lipstick using your fingers and pat it across the area to create an even pout look!

 

For a full look, apply it with a makeup brush or straight from the bullet to achieve professional precision.

 

Did you know, you can also use this Antimatter Lipstick as a cheek blush. Just gently blend it in circular motions with a blush brush onto your cheekbones.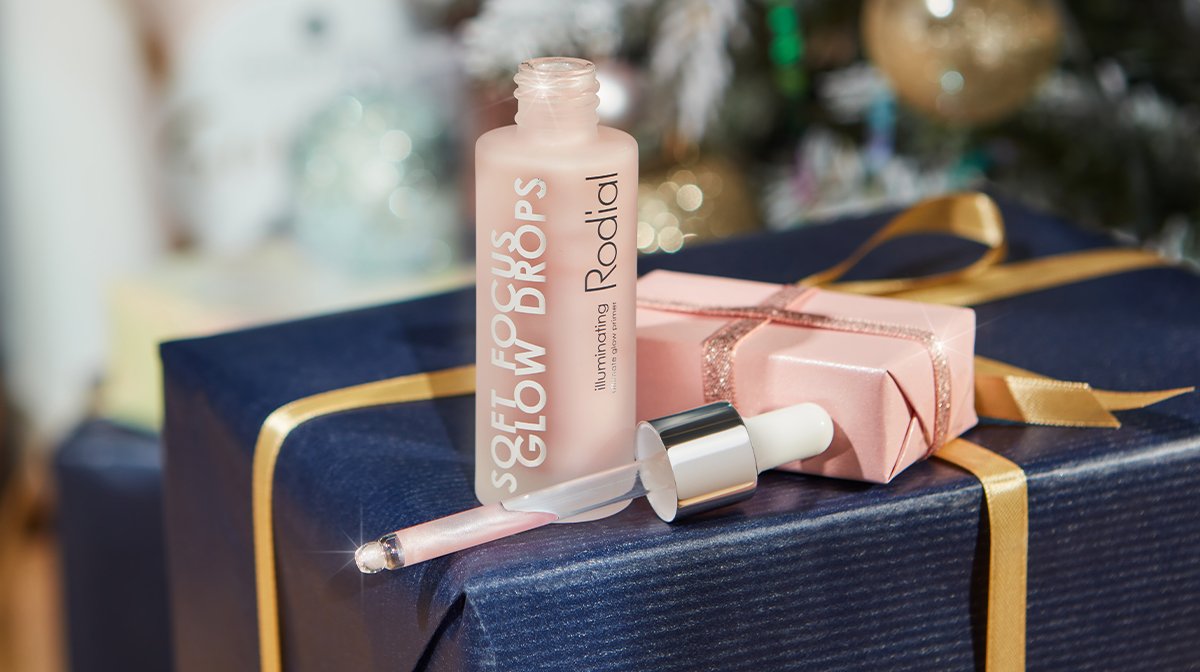 Day 24:
Rodia
l
– Soft Focus Glow Drops
This lavish facial serum contains an innovative formula that features antioxidants, skincare actives and pearlescence to boost radiance instantly. Therefore, thanks to its skincare properties, this serum can also be used to rejuvenate the skin's texture as glycerin maintains moisture levels.  
Why We Love These Rodial Soft Focus Glow Drops
These glow drops are ideal for use before makeup. They're the perfect makeup primer.

 

Or, you can also use them on their own as a soft-focus skin-enhancing glow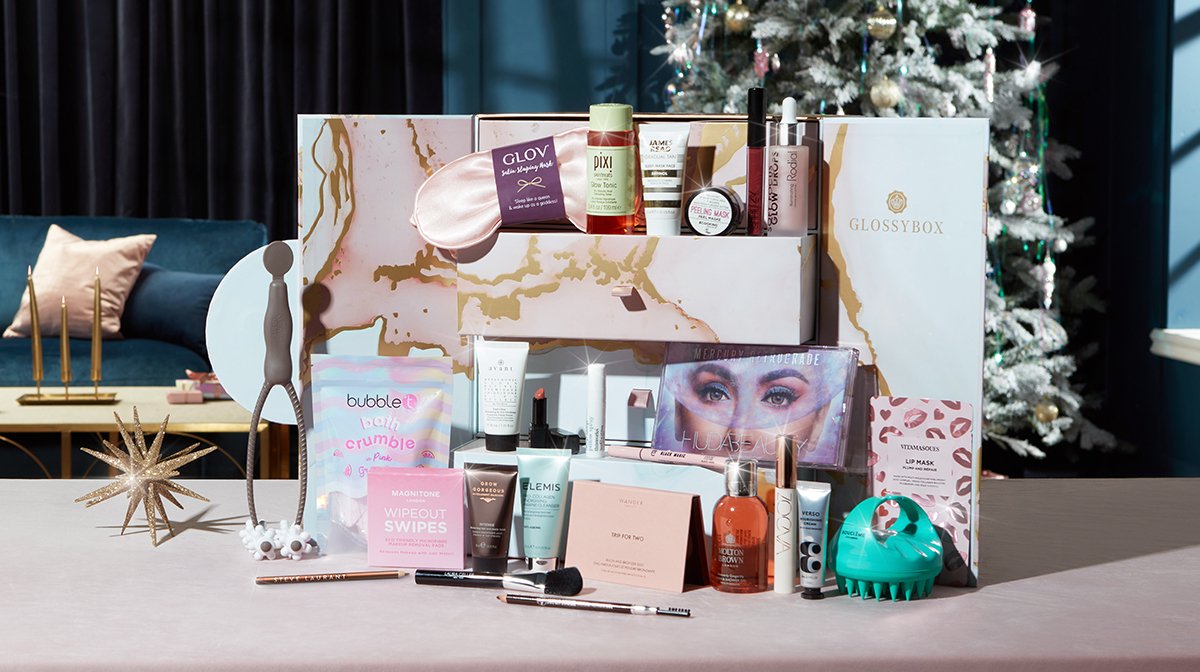 More About The 2021 GLOSSYBOX Advent Calendar
We've already sneak peeked the full 2021 GLOSSYBOX Advent Calendar lineup! If you're not bothered about a spoiler and want to know what's to come, have a read of our full reveal Advent Calendar blog now.
Subscribe to GLOSSYBOX
Disappointed to have missed out on the GLOSSYBOX Advent Calendar? Don't worry! Subscribe now and you'll start receiving our monthly edition boxes instead. As a Glossy you'll get five incredible beauty treats delivered to your door every month, as well as get access to plenty of other Glossy benefits such as discounts on our Limited Edition boxes and the GLOSSYBOX Skincare range!