We've officially entered the festive season! And, for Glossies that have been super excited about the countdown to the big day, we're sure opening your Advent Calendar is one of the biggest events in your morning routine!
As we're now a week in, we're sure you're up to date with opening all of your beauty doors… so, to find out more about the six beauty treats you have already unwrapped (as well as how to use them and their key benefits!), keep reading…
We promise plenty of expert tips and knowledge!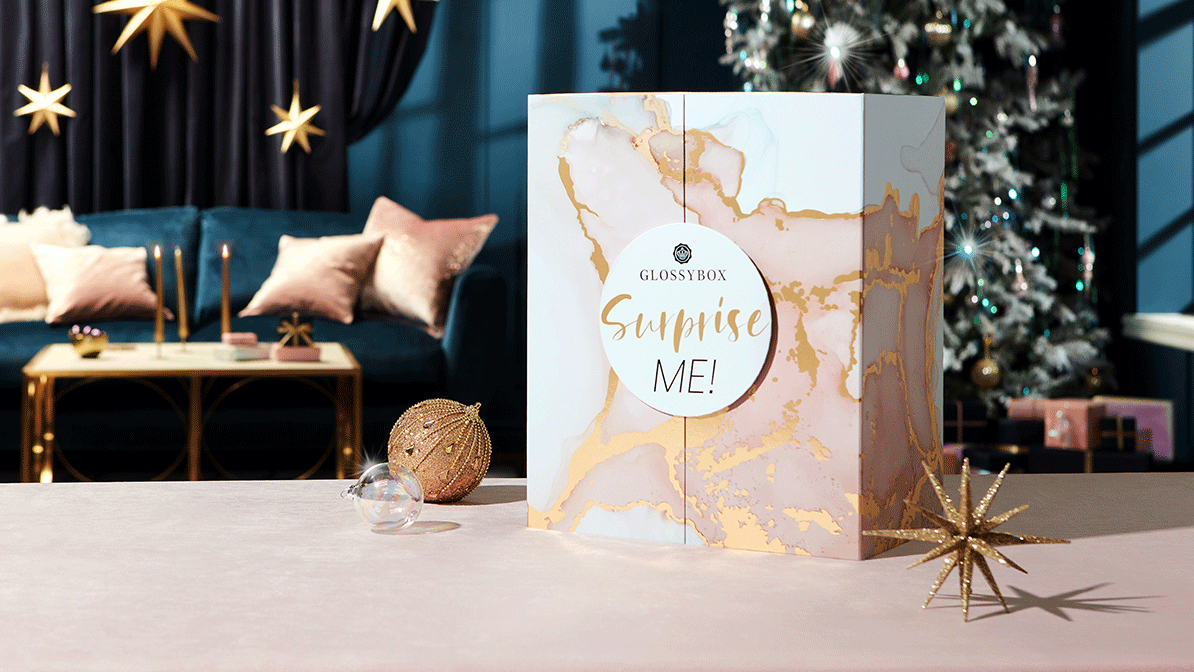 What's Behind Doors 1 To 5 Of The 2021 GLOSSYBOX Advent Calendar?
ELEMIS Pro-Collagen Energising Marine Cleanser

 

Wander Beauty Trip for Two Blush and Bronzer Duo 

 

Glov Satin Sleeping Mask 

 

Sarah Chapman Skinesis The Facialift 

 

Avant Skincare Eight Hour Retexturing & Anti‐Oxidising Hyaluronic Facial Serum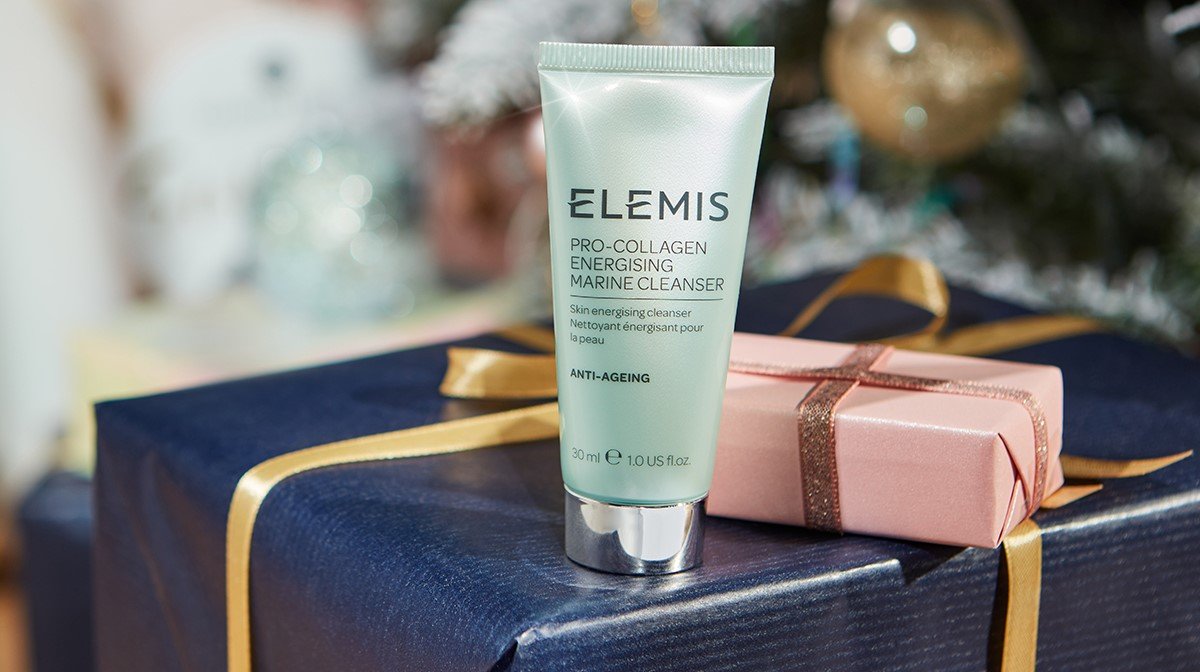 Day One:

 

ELEMIS

Pro-

Collagen

 Energising Marine Cleanser

 
Door one is super special and kicks off advent with a bang. Why? Because it's one of ELEMIS' bestsellers! Well known for its advanced formula, this luxurious cleanser will leave your complexion revived and rejuvenated, by removing impurities and reducing excess oil. Thanks to padina pavonica extract, you can gently remove your makeup whilst ensuring you don't lose your skin's essential moisture.  
How Do You Use A Face Cleanser?  
You should use this industry-leading cleanser every morning and night and most definitely make it an essential product within your skincare routine. Simply stick to the following steps to obtain a youthful glow!  
Add a small amount to your hands and gently rub it into damp skin with your fingertips.

 

Dampen your hands with warm water and massage your skin and the product to generate a lather.
Rinse off, pat your face dry and continue on with the rest of your routine! (We're talking toner, eye cream, serum, moisturiser – whatever you love using!)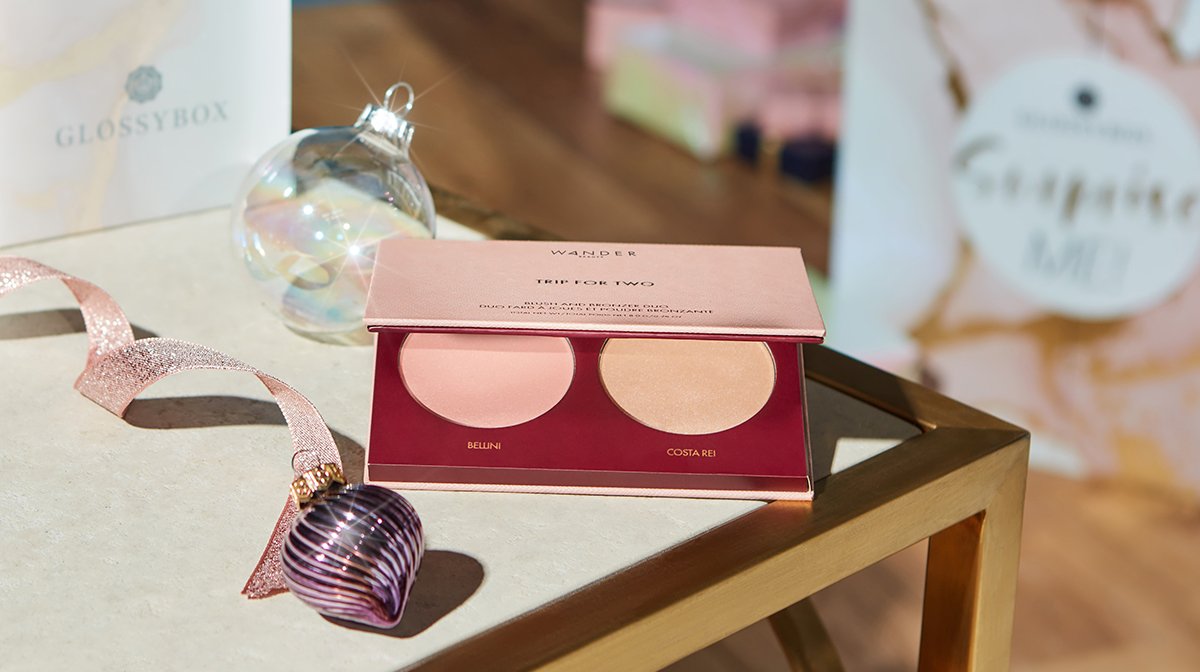 Day Two:

Wander Beauty 

Trip For Two Blush and Bronzer Duo

 

 

 
This blush and bronzer palette from Wander Beauty adds a pop of colour and extra dimension to your complexion. The result? A natural and sun-kissed look. The pigmentation is highly concentrated and will give you the perfect post-beach day tanned look.
This beauty must-have also helps to keep your complexion moisturised through its sea buckthorn oil and lotus flower blend.  
How To Apply Blush And Bronzer 
To gain a pop of colour to your complexion, apply the blush to the apple of your cheeks and blend it upwards towards your temples.
To define your facial features, directly blend bronzer into your hairline, under your cheekbones and along your jawline to lift and add definition.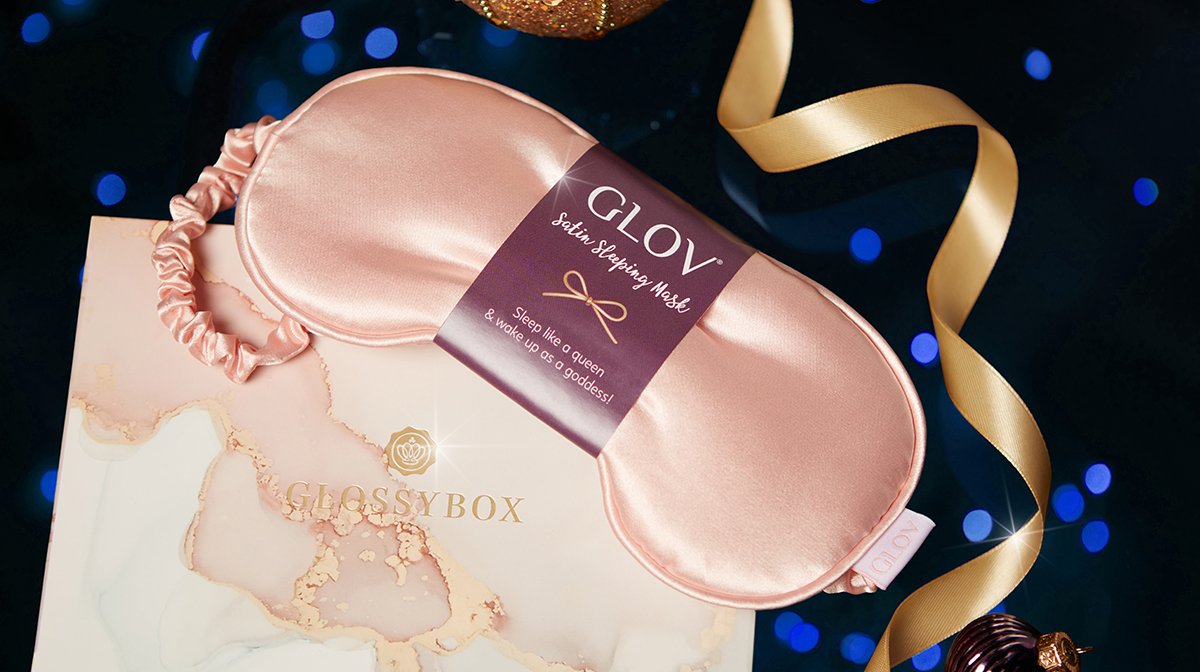 Day Three:
GLOV Satin Sleep Mask
This Glossy pink, satin sleep mask will improve the quality of your sleep!
Preventing exposure to harmful light overnight, it helps create a peaceful and deeply relaxing atmosphere for your slumber. The satin fabric ensures your face feels cool throughout your sleep, whilst also leaving your skin refreshed and ready for the next day!
This cute sleep mask is also perfect for long-distance travel. Pocket sized, it's easy to throw in your luggage and pop on whenever you need to be whisked away from the reality of a noisy bus or a brightly lit plane.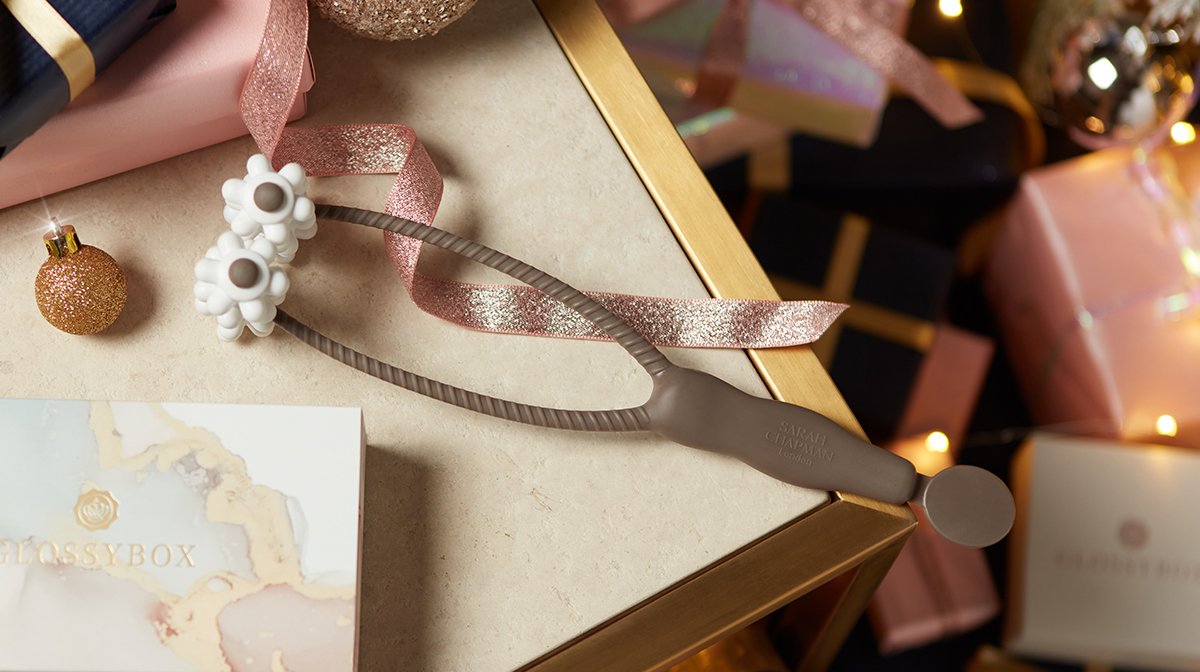 D

ay

F

our

: 

Sarah Chapman 

Skinesis

 The

Facialift

   

 
This innovative facial tool encourages a healthier flow of nutrients and oxygen across your skin through its eight massage heads and forty-eight nodules. The Facialift promotes rejuvenating results as it gently refines and reshapes your complexion, relieving tension and reducing puffiness.  
Moreover, you can combine this skincare tool with your favourite cleanser (we love the ELEMIS one that was behind door one!) to deeply cleanse your pores and help you achieve the results of a professional facial glow.  
How To Do A Facial Massage With The Facialift
Start by either wetting your face or applying your favourite serum to ensure your skin isn't dry and won't pull.
Then, hold the massager with the massage heads against your chin. Proceed to push and roll it from the chin to the ears, allowing the wishbone-shaped tool to separate on each side of the jaw.
Next, use the tool to roll and massage either side of the neck, moving it back and forwards.
Finally, hold the rollers together and use the flat disc at the top of the tool to tap all over the face to plump and increase blood flow. Concentrate on your eye contour and any bony areas of the face too.
For an at-home pamper treatment, repeat each movement up to six times. To finish off, either wash your face in warm soapy water to fully clean your skin from impurities or rub in any excess serum left behind.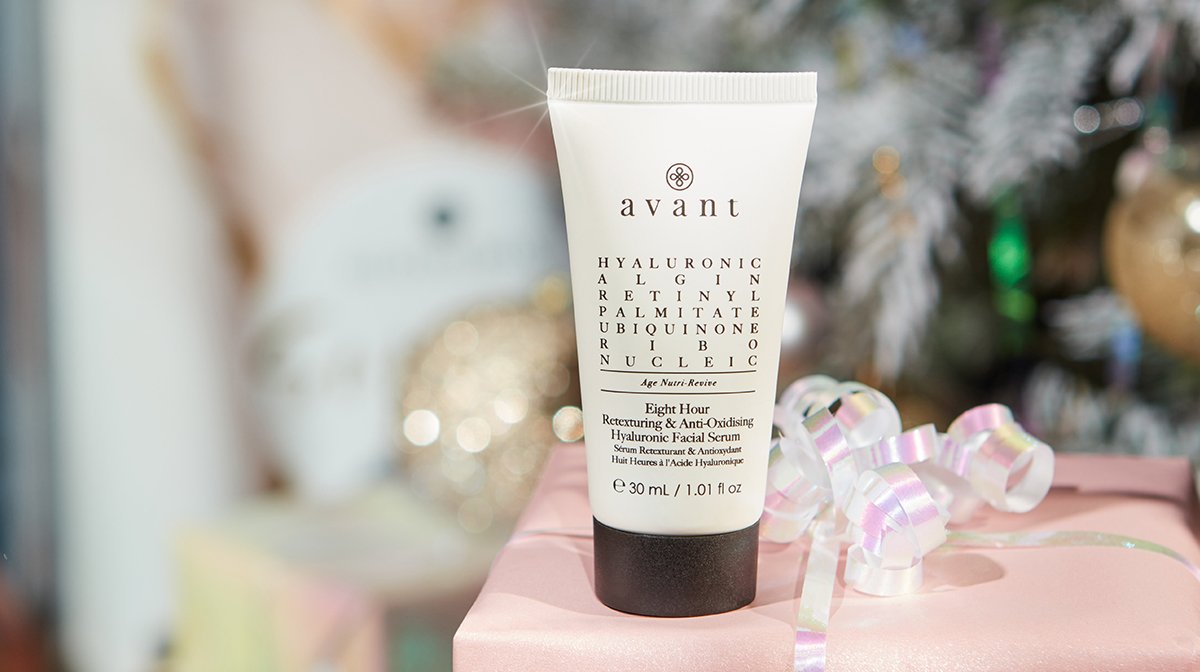 Day F

ive

: 

Avant Skincare 8 Hour Anti-Oxidising And Retexturing Hyaluronic Facial Serum
This anti-ageing serum protects your skin from external aggressors by nourishing your pores. The hyaluronic acid in its formula helps to reduce the appearance of fine lines leaving your facial complexion looking renewed and radiant. Meanwhile, alpha lipoic acid benefits will reinforce your skin's texture making it firmer and clearer. 
How To Apply Serum Step By Step
Cleanse your face by washing it with tepid water and your fave cleansing balm, gel or water.

 

Complete your toning and exfoliating routine as usual. 

 

Apply a few drops of serum directly to damp skin.

Evenly spread the serum onto your skin using your open palm. This will ensure your skin is absorbing the active ingredients.

 

Wait up to three minutes for the serum to take effect before moving into your moisturiser.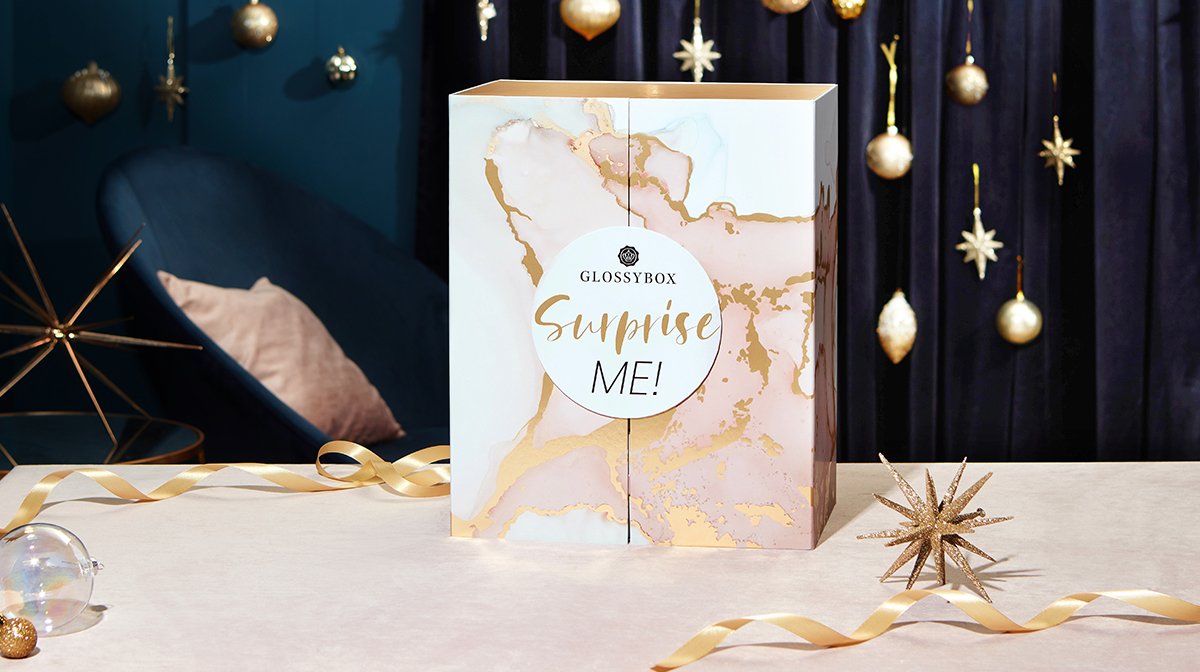 More About The 2021 GLOSSYBOX Advent Calendar
We've already sneak peeked the full 2021 GLOSSYBOX Advent Calendar lineup! If you're not bothered about a spoiler and want to know what's to come, have a read of our full reveal Advent Calendar blog now.
Subscribe

To GLOSSYBOX
Disappointed to have missed out on the GLOSSYBOX Advent Calendar? Don't worry! Subscribe now and you'll start receiving our monthly boxes instead. As a Glossy you'll get five incredible beauty treats delivered to your door every month, as well as get access to plenty of other Glossy benefits such as discounts on our Limited Edition boxes and the GLOSSYBOX Skincare range!