SPOILER ALERT!
THE FOLLOWING CONTENT SHARES EXACTLY WHAT'S INSIDE OUR GLOSSYBOX ADVENT CALENDAR THIS YEAR! IF YOU WANT A DAILY SURPRISE DURING THE COUNTDOWN TO DECEMBER 25TH, DON'T READ ON!
—
Worth over £465 and filled with 25 incredible beauty buys, our upcoming 2021 GLOSSYBOX Advent Calendar is not to be missed out on! 
Whether you're after a relaxed, pampering kind of Christmas, or you plan to be glammed up and out on the town all you can, this year's GLOSSYBOX Advent Calendar features all you need to enjoy the festive season! Full of surprise and delight, it's overflowing with Glossy treats! Savvy skincare, makeup marvels and beauty buys your bathroom shelf just has to feature – it has it all!
With 15 full-size products and 1o deluxe minis from some of the biggest and best brands out there – we're talking the likes of Molton Brown, ELEMIS, Rodial and HUDA BEAUTY – you're only going to regret not purchasing your very own!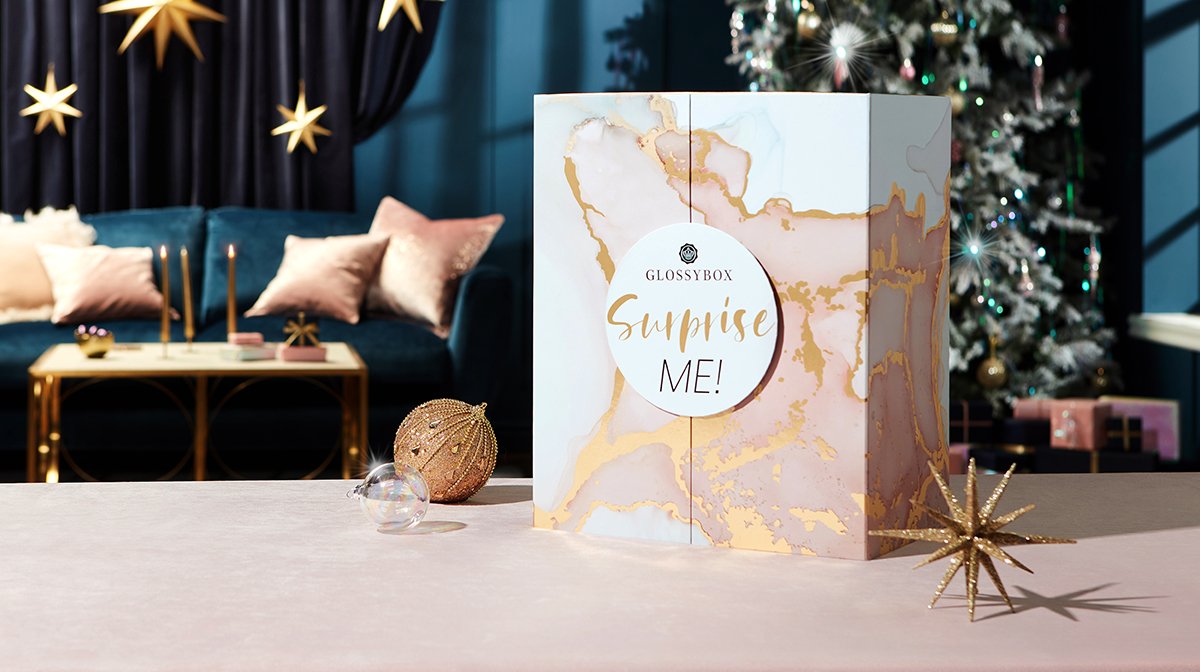 What's Inside The 2021 GLOSSYBOX Advent Calendar?
Behind the doors of the 2021 GLOSSYBOX Advent Calendar you'll find 25 of the most anticipated makeup, skin, body and haircare products. Ones you're sure to have seen advertised and ones you're sure to have always wanted to try! 
The next bit is going to be a HUGE SPOILER! Yes, we're revealing the full line up. So, if you want a daily surprise during the countdown to December 25th, stop reading immediately! 
But if you really cannot wait, continue to find out exactly what is behind each day in our GLOSSYBOX Advent Calendar 2021.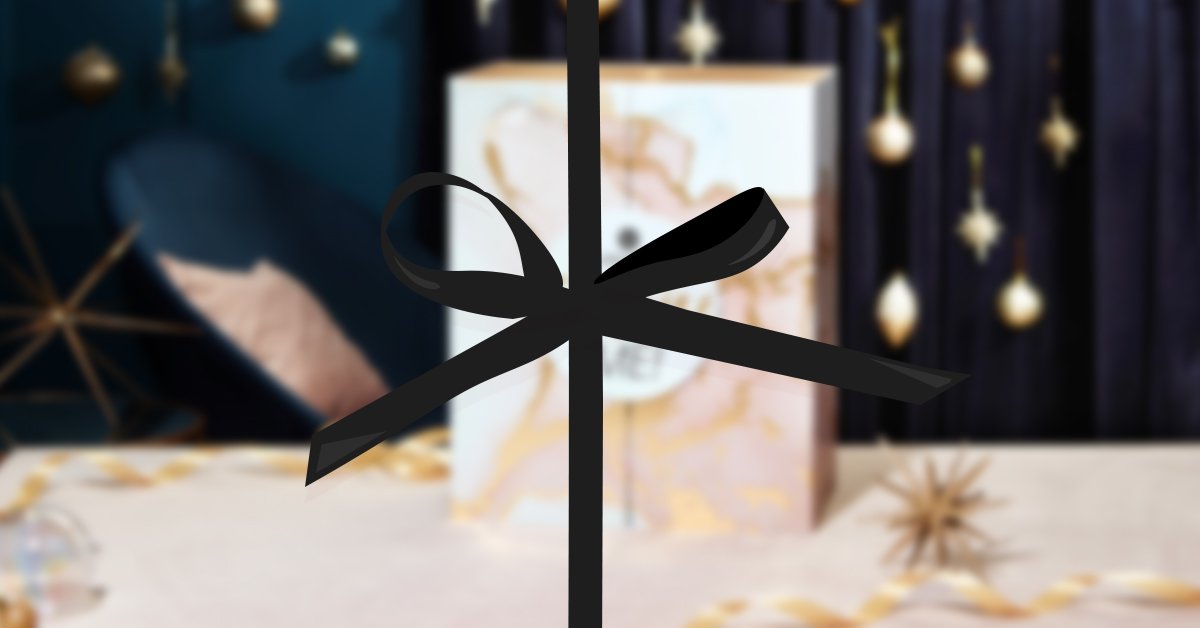 Sure you want to read on…? This is your last SPOILER ALERT warning! Here are the 25 products you'll find inside your 2021 GLOSSYBOX Advent Calendar…
ELEMIS Pro-Collagen Energising Marine Cleanser

– An award-winning anti-ageing product for youthful skin

Wander Beauty Trip for Two Blush and Bronzer Duo

– A powder blush and bronzer that will add a pop of colour!

Glov Satin Sleeping Mask

– Improve the quality of your sleep with this gorgeous Glossy pink sleep mask!

Sarah Chapman Skinesis The Facialift

– A unique facial massager that brightens, lifts and more.

Avant Skincare Eight Hour Retexturing & Anti‐Oxidising Hyaluronic Facial Serum

–

Rediscover your skin's youthful capacity with this revolutionary serum.

Molton Brown Heavenly Gingerlily Bath & Shower Gel

– Capture a sense of exotic wanderlust with this bath and shower gel.

Grow Gorgeous Intense Thickening Hair & Scalp Mask

–

For thick hair and a nourished scalp.

W7 Cosmetics Super Brows Super Definition Eyebrow Pencil

– A dual-ended, long-lasting eyebrow pencil!

Eyeko Black Magic Liquid Eyeliner

– A darker than dark liquid liner !

James Read Sleep Mask Face Retinol

– A de-ageing, multi-action gradual tan.

PIXI Glow Tonic

– An exfoliating facial tonic that delivers toned, firm and tightened skin.

Vitamasques Plump & Repair Lip Mask

– Boost dehydrated lips with this plumping mask.

Laura Geller Touch Up All Over Face Brush

– The perfect brush for your makeup base!

Ecooking Peeling Mask

– A miracle mask for eliminating dull skin.

Magnitone Swipes Eco Friendly MicroFibre Cleansing Pads

– Eco-friendly, microfibre cleansing pads that remove even the toughest makeup.

Steve Laurant Lip Liner

– Reshape, resize and redefine with this magic lip liner!

Boucleme Scalp Massager

– A scalp massager that will boost circulation and overall scalp health.

ZOEVA Infinite Potential Mascara

– A lightweight mascara that delivers on a huge scale!

This Works Deep Sleep Pillow Spray

– A super blend of lavender, camomile and vetivert to calm your mind and body before sleep.

LARITZY Cosmetics Liquid Lipstick

– A matte liquid lipstick in a lucky dip of five different shades!

Bubble T Pink Grapefruit Bath Crumble

–

A delicious pink grapefruit infused bath treat!

Verso Skincare Nourishing Cream

– The ideal cream for protecting your skin's natural barrier.

Illamasqua Mini Antimatter Lipstick Bang

– The only lipstick you need for EVERY occasion!

Rodial Soft Focus Glow Drops

– A wonder serum that will illuminate your complexion.

Huda Beauty Mercury Retrograde Eyeshadow Palette

– An out of this world palette featuring 18 incredible galactic inspired colours and a cosmic blend of buttery mattes and high‐shine metallic shadows!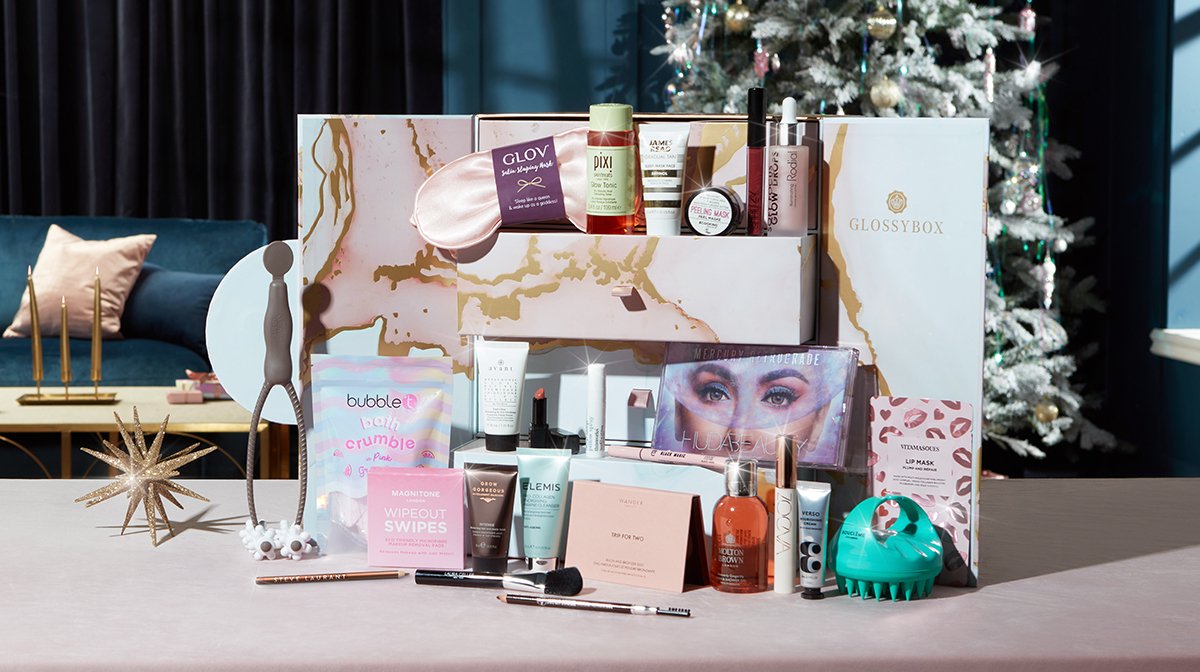 When Does The GLOSSYBOX Advent Calendar Go On Sale To Subscribers?
GLOSSYBOX subscribers can buy their GLOSSYBOX Advent Calendar 2020 from Friday 10th September at 9am!   
When Will The GLOSSYBOX Advent Calendar Go On General Sale?
Beauty lovers who aren't GLOSSYBOX subscribers will have to wait until Friday 24th September to purchase their Advent Calendar. 
We know this Advent Calendar will sell out fast. So, if you aren't a Glossy yet, subscribe now to not miss out! It's not too late… Not only will you get priority access and an exclusive discount to buy our Advent Calendar, you'll also receive a fabulous monthly box!  
How Much Does The GLOSSYBOX Advent Calendar 2021 Cost?
For Glossies, the 2021 GLOSSYBOX Advent Calendar can be purchased for a subscriber-exclusive price of £85! If you're not a subscriber, you can buy yours for its RRP of £105. Want a £20 saving? Subscribe to GLOSSYBOX to qualify for our subscriber discount!
Planning on buying more than one GLOSSYBOX Advent Calendar this year? We've got some fab subscriber exclusive bundle offers that'll save you money if you do! You'll be able to buy two Advent Calendars for £160 (that's only £80 per calendar!) or three 2021 Advent Calendars for £225! (That's only £75 per calendar!).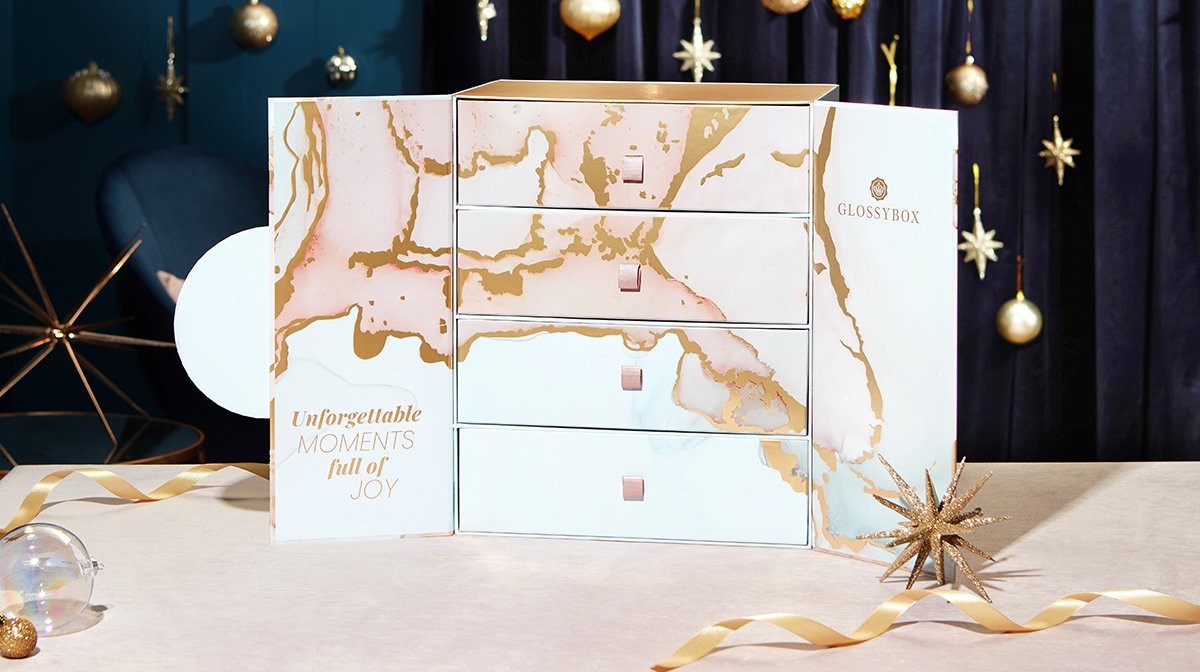 Can I Use My Glossy Credit To Buy My GLOSSYBOX Advent Calendar?
You can most definitely spend your Glossy Credit on your very own 2021 GLOSSYBOX Advent Calendar! Make sure you've filled in all of the surveys in your account and left reviews for all of the products you've received, to earn as much as you can before our Advent Calendar's big on sale day! 
When Will Payment Be Taken For The 2021 GLOSSYBOX Advent Calendar?
Whether you're a Glossy and you pre-order your Advent Calendar on 10th September, or you manage to get your hands on your very own when it goes on general sale on the 24th September, payment won't be taken until your Advent Calendar is dispatched!
Subscribe To GLOSSYBOX Now!
As a Glossy, you'll get priority access to our 2021 GLOSSYBOX Advent Calendar (you can pre-order yours a whole two weeks early!) and you'll also get a £20 saving! We know this Advent Calendar will sell out and FAST, so are you really willing to wait around and chance it?  
Subscribe today to ensure you can get your Advent Calendar as soon as they're live for pre-order! You'll also be signing up to receive our fabulous monthly boxes, and to get to take advantage of a whole host of other Glossy benefits including Glossy Credit and access to the Glossy Lounge!