We've reached the end of the third week of the Christmas season! Do you know what that means? It means we've all unboxed 19 boxes from our GLOSSYBOX 2021 Advent Calendar!
(If you haven't, you're well behind! So quick, catch up on unboxing and have a read of our Advent first-week round-up and our second week Advent reveal too!).
Once you're up to date, it's time to catch up on the latest beauty must-haves you've opened this week! Keep reading to find out more about what's hidden behind doors number 13 to 19 and why we are so in love with products and their benefits!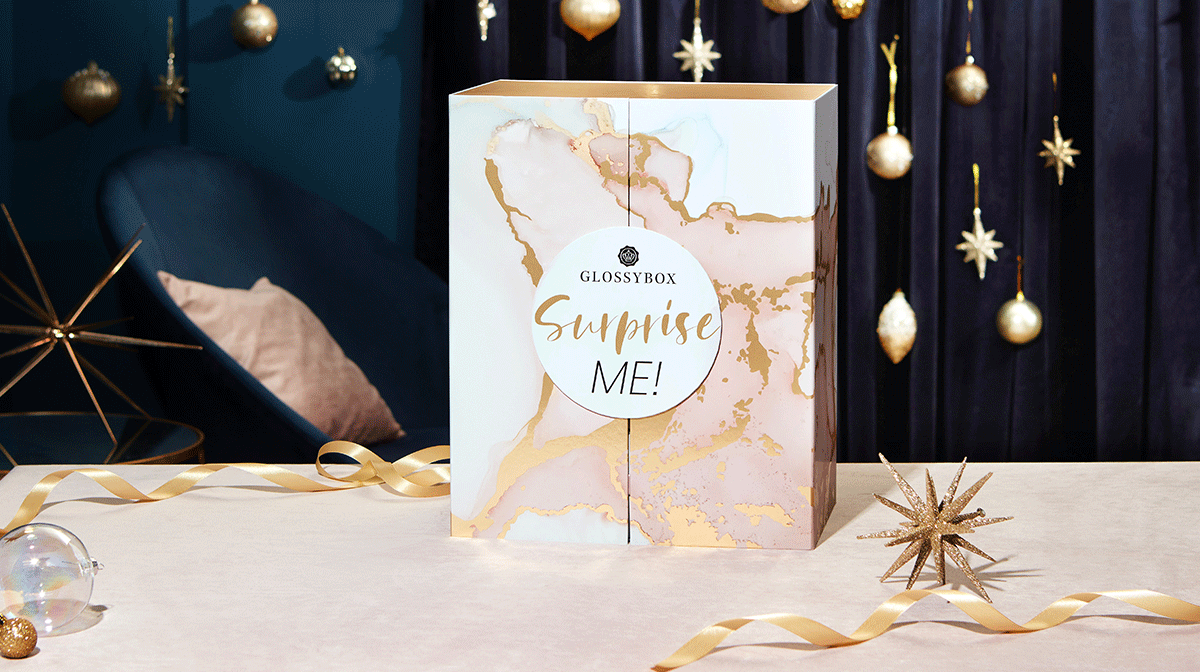 What's Behind Doors 13 To 19 Of The 2021 GLOSSYBOX Advent Calendar?
Laura Geller Touch Up All Over Face Brush

 

Ecooking Peeling Mask 

 

Magnitone Swipes Eco Friendly Microfibre Cleansing Pads 

 

Steve Laurant Lip Liner

 

Boucleme Scalp Massager 

 

ZOEVA Infinite Potential Mascara

This Works Deep Sleep Pillow Spray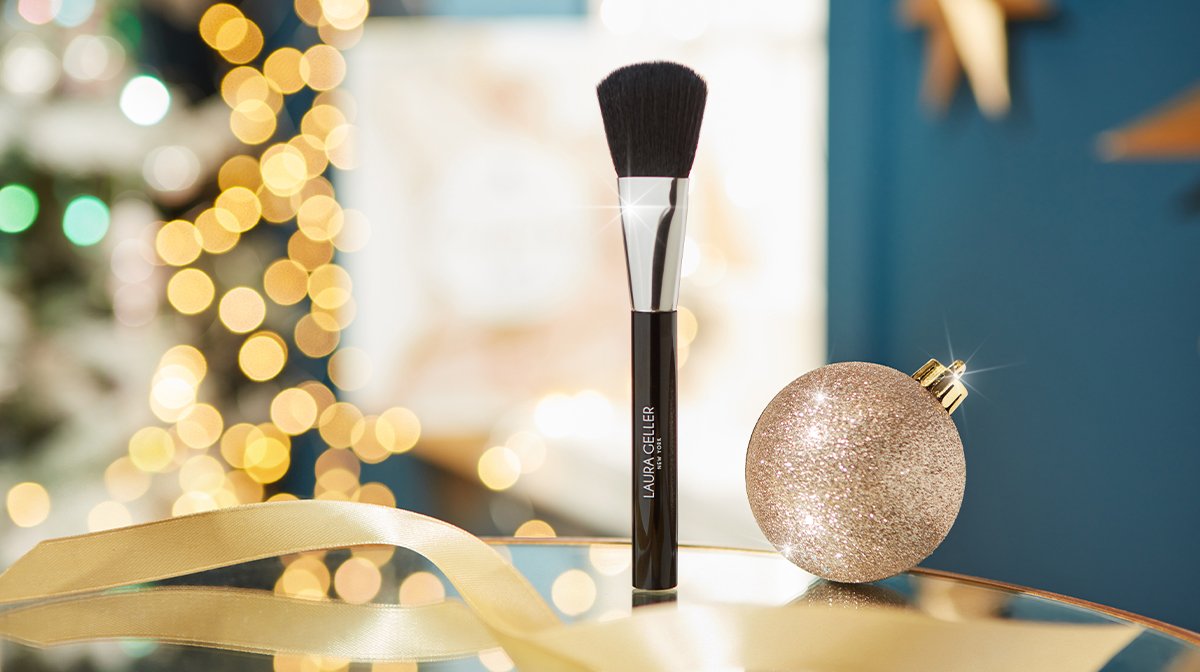 Day 13:
Laura Geller All Over Face Brush
This makeup brush can be used on a whole host of different areas of your face, making it a makeup multitasker! Not only does it allow you to perfect your foundation, but it's also amazing for setting powders as well as for blending out any unwanted blush or bronzer lines. As a result, your face makeup will have a flawless finish.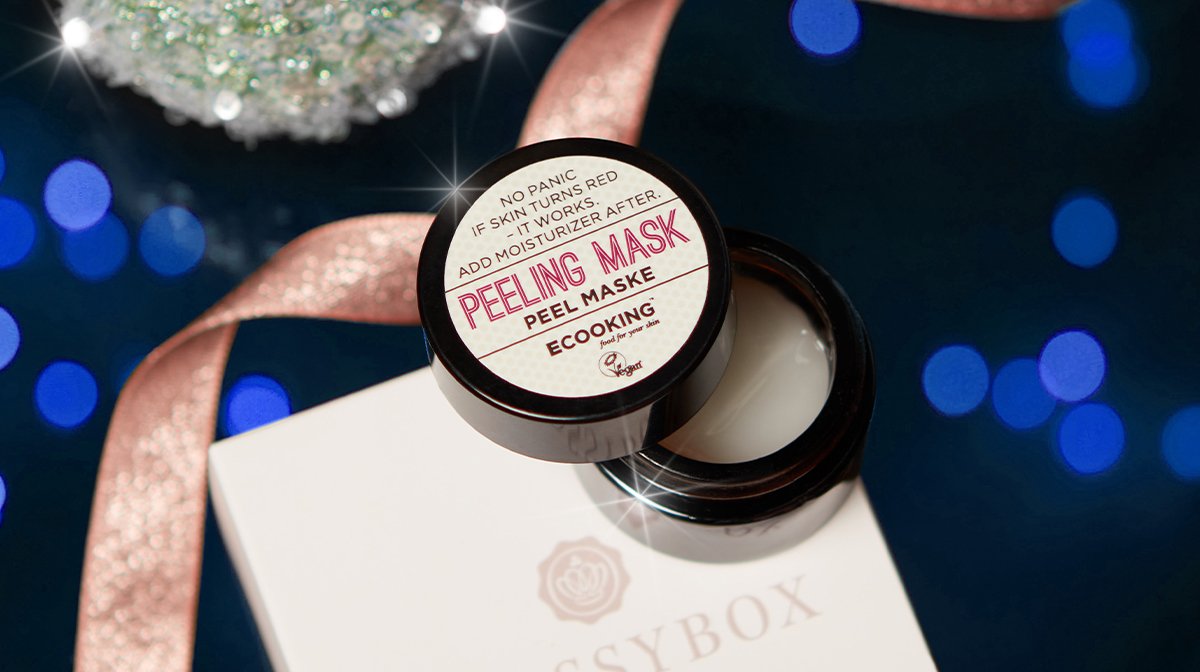 Day 14:
Ecooking Peeling Mask
This wonder-working peeling mask from Ecooking contains active ingredients that focus on giving you a deep exfoliation. Therefore, it will boost the production of new skin cells and get rid of dead skin. This gentle scrub exfoliator will leave your face smoother and tighter too, as it reduces the appearance of fine lines across your face. 
How To Exfoliate Your Face
Firstly, after you've finished your cleansing routine, spread this exfoliating cream across your face using your fingertips. Alternatively, you can apply it by using an exfoliating tool of choice.
Leave this vegan skincare product to do its magic for a minute and then rinse off with lukewarm water afterwards.

 

Finally, it's important to be aware that the mask might make your skin prickle and look red after use but that is normal. It is likewise normal if your skin doesn't react to the mask, it is still effective!
Our Exfoliating Top Tip!
Never forget that you are strongly advised not to use this peeling scrub before going out in the sun. Why? Because your skin will be vulnerable and extremely sensitive to UVA ray exposure after use. If you do need to use it in the morning, be sure to apply an SPF afterwards!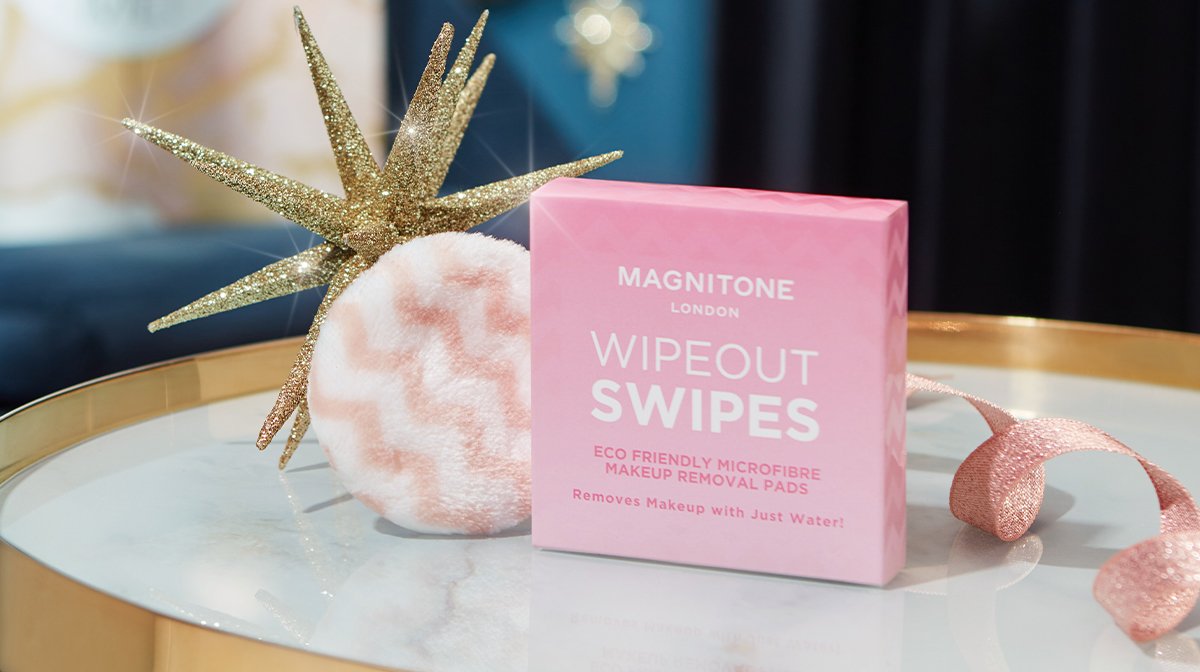 Day 15:
Magnitone London Wipe Out Swipes Eco Friendly Cleansing Pads
These microfibre cleansing pads will eliminate even the boldest makeup, effortlessly! The soft texture of these pads is ideal for cleansing delicate facial skin, including sensitive areas such as around your eyes. What makes these pads unique though? Well, it's the fact they don't need skin-drying chemicals to be used alongside them in order to remove dirt and impurities from your face.
Thanks to its innovative fabric formula, as soon as these pads are drenched in warm water, they swell up and start grabbing tightly onto makeup particles until it's all wiped off! Throw them in the wash after use too, and you can reuse them time and time again. So, whilst your skin is being looked after, you are also being environmentally conscious too.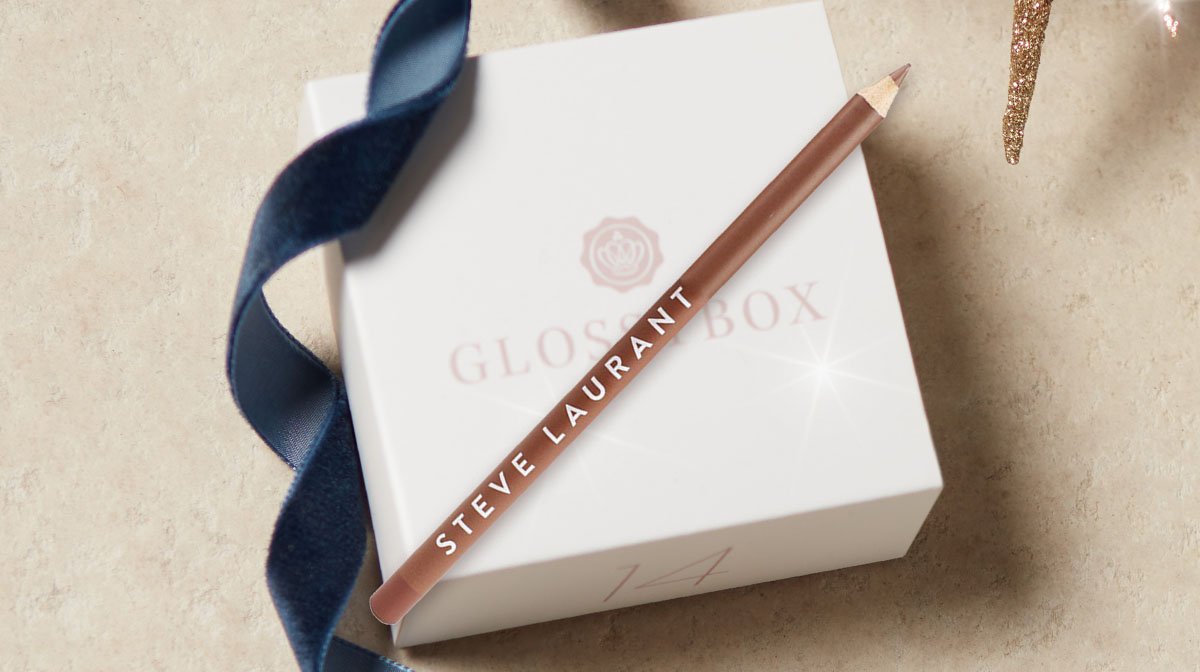 Day 16:
Steve Laurant Lip Liner
The brown lip pencil in shade 'Uptown' is perfect for this festive season! With this liner, you can re-shape, re-size and even re-define your pout, creating a seamless finish that will catch everyone's attention. In addition, its magical formula makes it waterproof and long-wearing too. So, your lips will look flawless and you'll be full of confidence from noon until night!
How To Use Lip Liner
Prep Your Lips – To start, make sure your lips are moisturised and smooth. To achieve this, ensure you're keeping on top of lip maintenance daily and are using a lip treatment or mask every week or so!
Line Your Lips – Using short strokes, start from the top corner of your lip and follow just outside your natural lip line with your liner. This creates the illusion of fuller lips whilst simultaneously defining your pout. Follow this step with your bottom lip too!
Fill Your Lips – For longer-lasting colour, fill in your lips with the lip liner too.
Add Lipstick And/Or Gloss! – For a flawless finishing touch, find a matching shade of lipstick to apply on top, and then, if you're after a little more shine, top with your favourite clear gloss!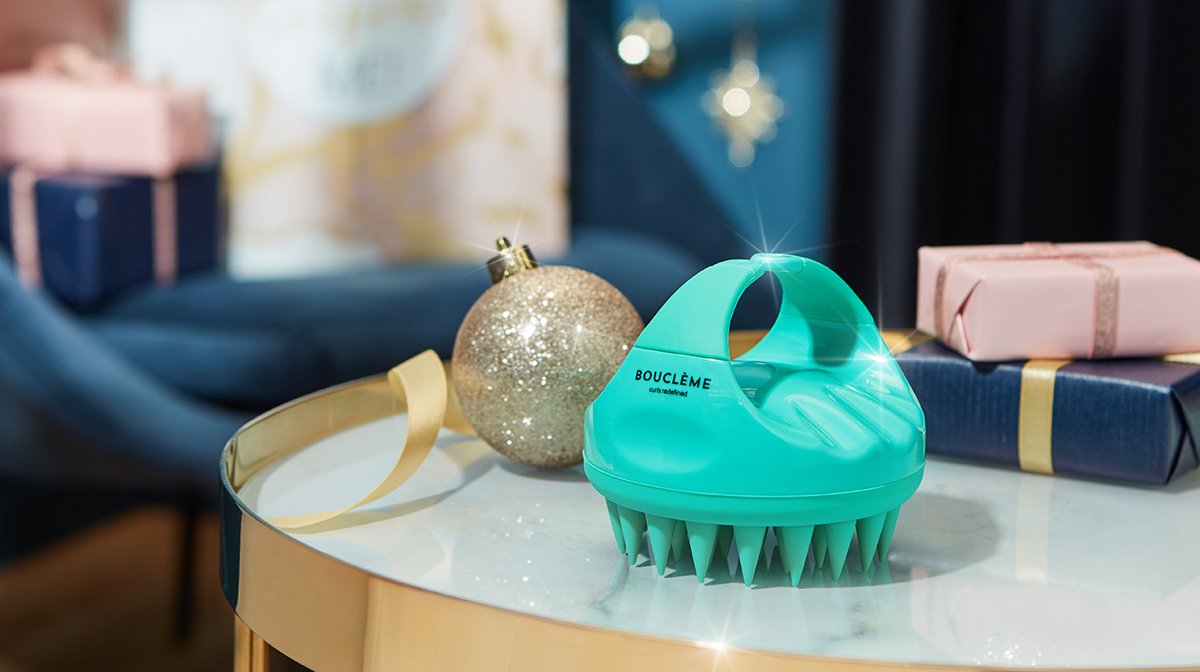 Day 17:
Boucleme Scalp Massager
This scalp massager improves circulation which will provide your mind with ultimatum relaxation. Its silicone head is flexible and soft to touch, so you can gently massage your head without worrying about causing irritation.
It's easy to use too, especially in the shower when washing your hair! Simply lather up your favourite shampoo as normal, and then use the massager to lather further and cleanse and purify your scalp.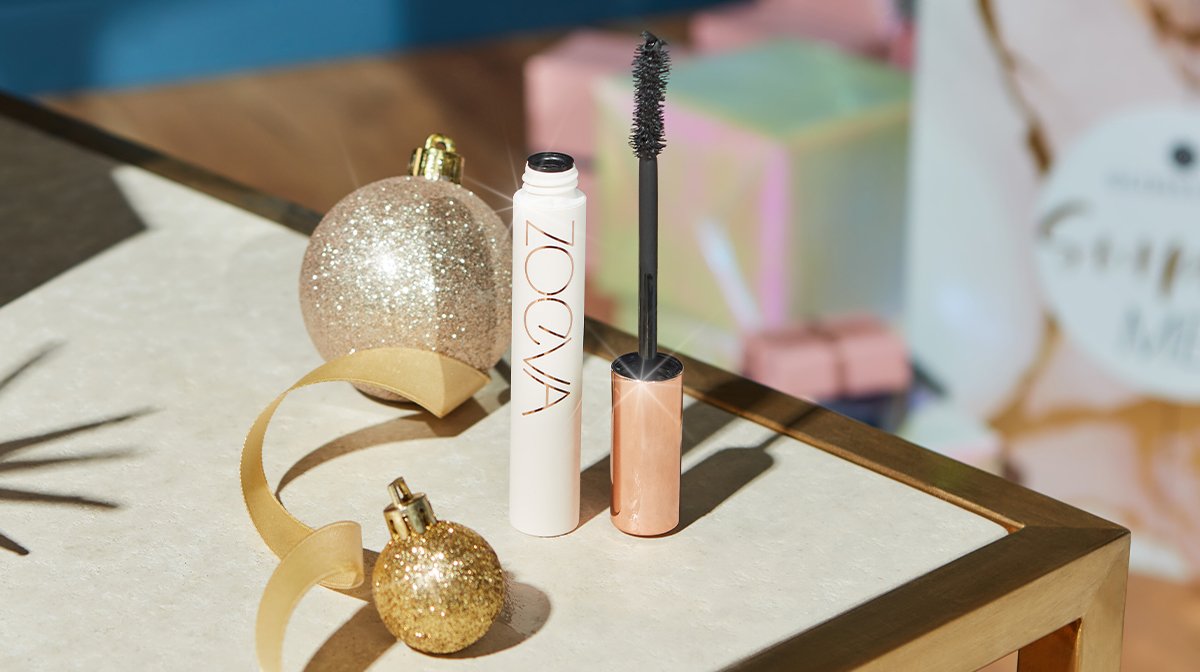 Day 18:
ZOEVA Infinite Potential
Crafted with a lightweight creamy formula, this clump-free mascara supports an even application. It coats every lash from root to tip thanks to acacia Senegal gum extract that reinforces hold. In addition, its blend of synthetic beeswax emphasises volume. As a result, this vegan mascara will create a dramatic bold eye look that will be to envy by everyone!
How To Apply Mascara
Starting at your lashes' roots, apply mascara with a horizontal motion to achieve maximum volume.

 

Then, apply towards the ends of your lashes for maximum length.

 

Repeat these two steps as many times as you like to create your desired look! We say the bigger and bolder, the better!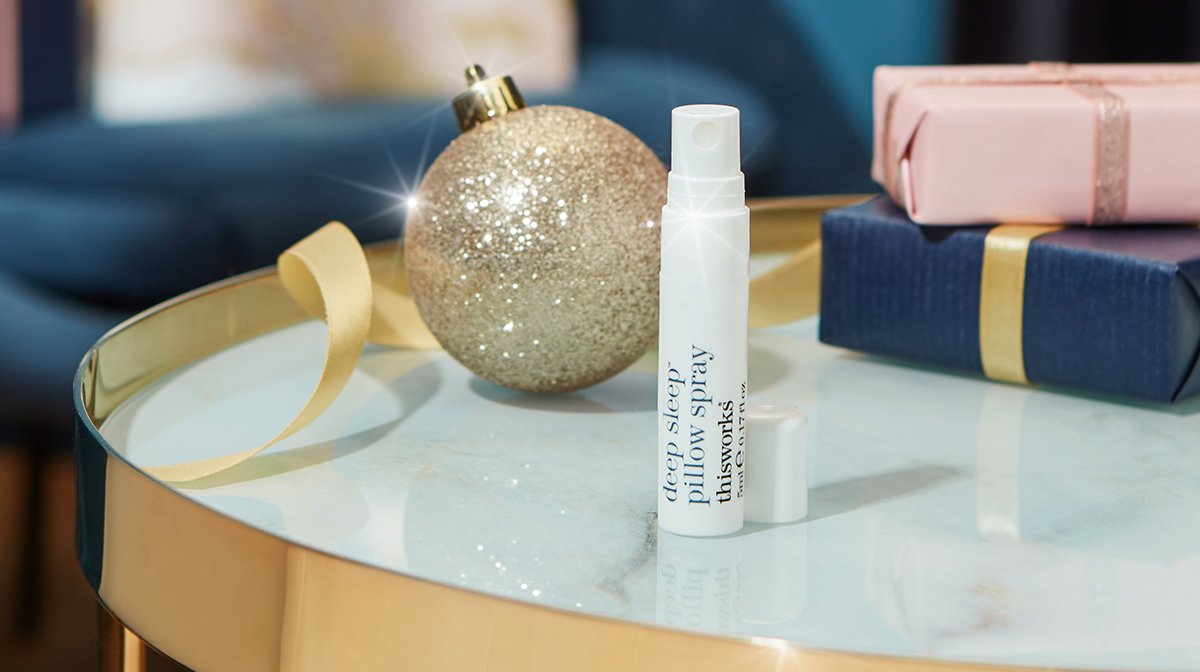 Day 19:
This Works Deep Sleep Pillow Spray
Put simply, this lavender sleep spray improves sleep quality. Its lavender and wild camomile oils indulge your mind into a relaxing atmosphere which will help you to rest peacefully. So, the next morning you feel refreshed and energised for your day. All you need to do is spray a fine mist over your pillow before you go to sleep and let the organic mist work its magic whilst you slumber!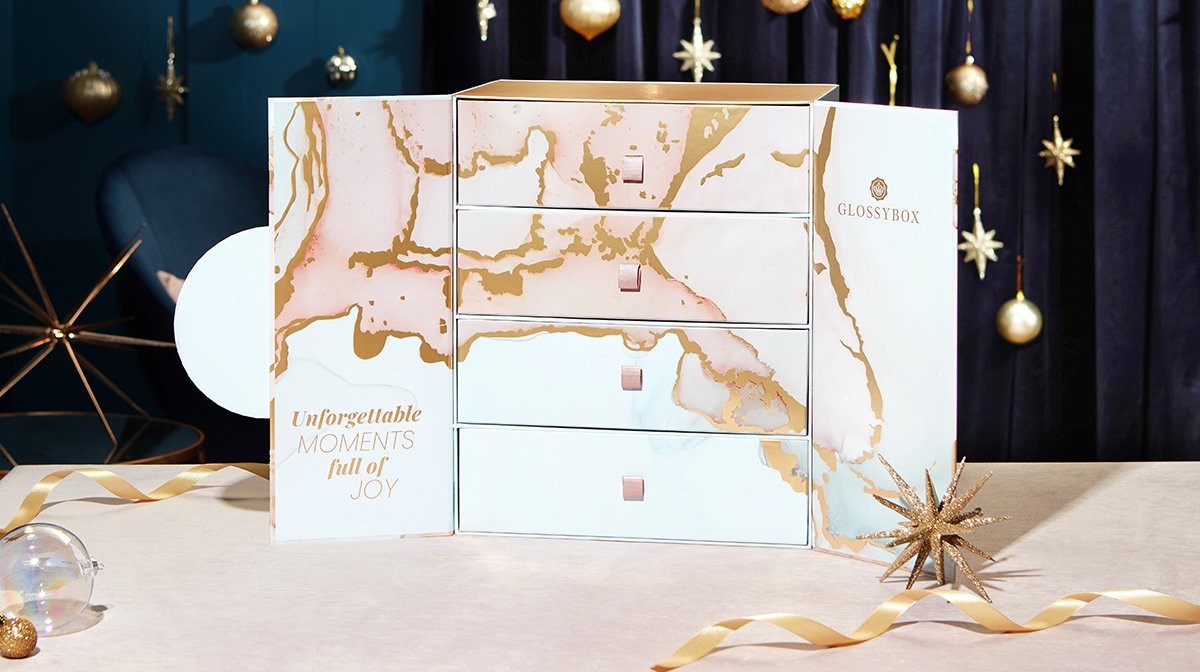 More About The 2021 GLOSSYBOX Advent Calendar
We've already sneak peeked the full 2021 GLOSSYBOX Advent Calendar lineup! If you're not bothered about a spoiler and want to know what's to come, have a read of our full reveal Advent Calendar blog now.
Subscribe to GLOSSYBOX!
Disappointed to have missed out on the GLOSSYBOX Advent Calendar? Don't worry! Subscribe now and you'll start receiving our monthly boxes instead. As a Glossy you'll get five incredible beauty treats delivered to your door every month, as well as get access to plenty of other Glossy benefits such as discounts on our Limited Edition boxes and the GLOSSYBOX Skincare range!