We love the sun – who doesn't! It really does make everything feel so much better. A golden glow on our skin, a sun kissed shade to our hair, and let's not get started on how quickly our mood is boosted as soon as the skies are bright blue! 
So, this month, to help you fully enjoy the sun's arrival – plus get you prepped and ready to see go out and see family and friends in the coming weeks – you're going to need our May 'Let The Sun Shine' GLOSSYBOX!
Oh, and if our gloriously sunny 'Let The Sun Shine' theme has got you lusting after a sun filled holiday abroad, scroll down to find out more about our incredible Jet2holidays competition that all Glossies can enter!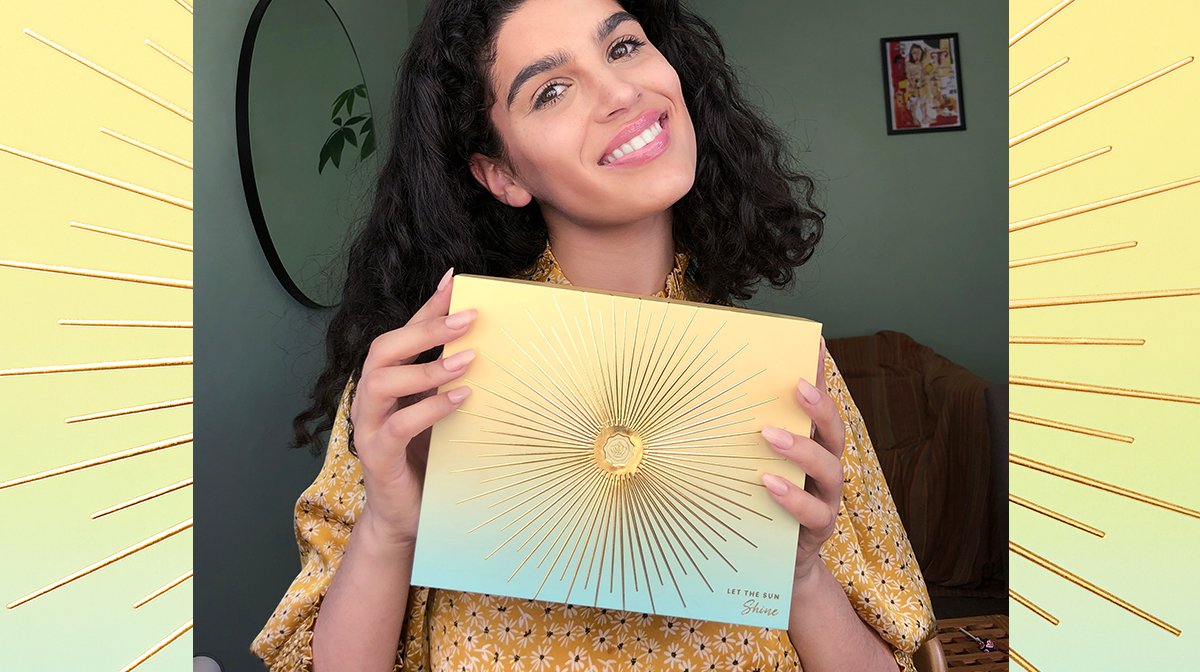 Worth over £50 and featuring four full size products and one deluxe mini, our May GLOSSYBOX is overflowing with beauty treats! There are makeup products as shimmering as the sun, as well as summery scents that'll transport you to tropical lands far away.  You're sure to feel truly radiant this May!
Our First 'Let The Sun Shine' Sneak Peek…
If you like how the sun instantly brightens your skin in the summer months, you're going to LOVE our first 'Let The Sun Shine' sneak peek! Worth £6, not only will these innovative gel eye masks intensely hydrate skin that's looking and feeling a little tired, they'll also provide an immediate de-puffing and cooling effect to your under-eye area!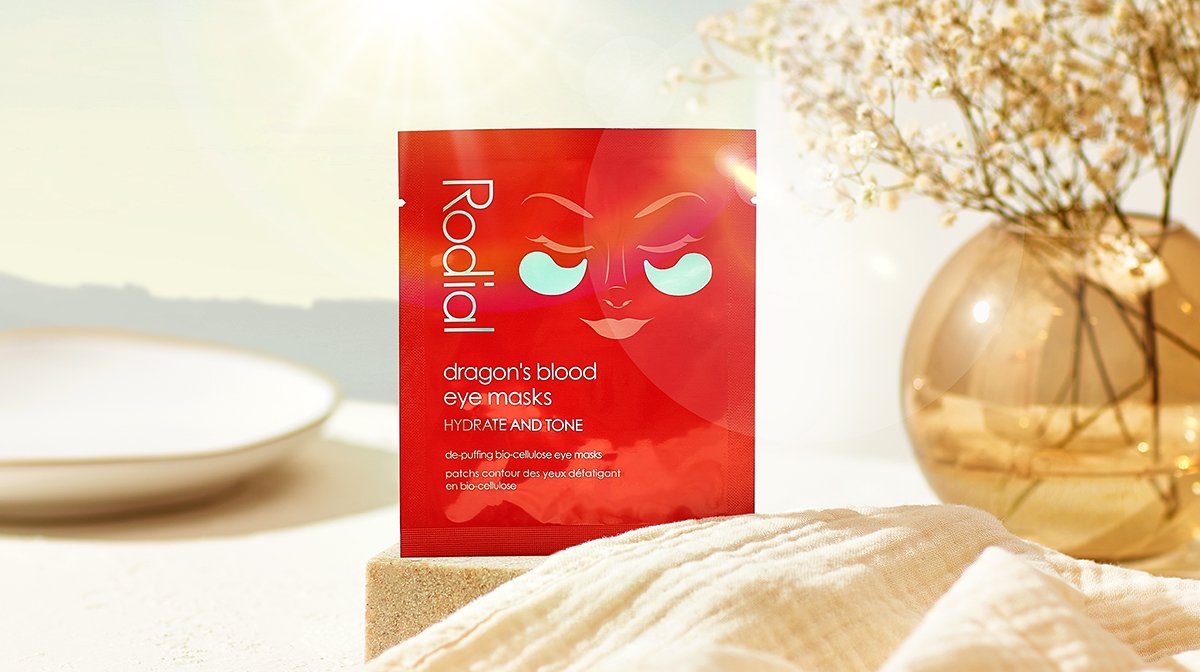 To find out more, you're going to have to read our May Rodial sneak peek blog, but trust us when we say we're super excited about this product! From one of the brand's most sought-after ranges, these eye masks are infused with Dragon's Blood! From the Croton Lechleri tree, it's a gentle, yet still extremely powerful (and potentially the coolest sounding) ingredient around, and personally we can't wait to give it a try!
A Second Sneak Peek!
We're switching things up a bit this month and bringing you your second sneak peek today too! And we think you're going to love it…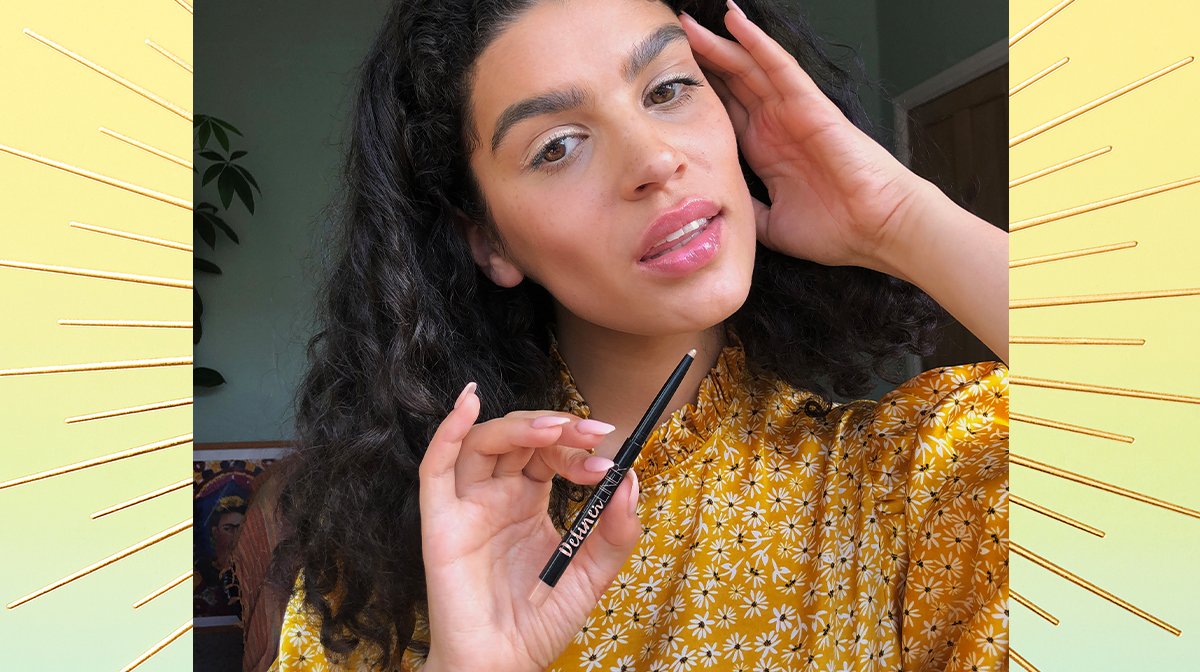 From much-loved brand Ciaté London, this Gold Definer Liner is perfect for adding a little sparkle to your makeup bag – and it'll do just that from summer all the way through to winter! This ultra fine precision liner worth £18 – in a gorgeously golden shade – will easily line and define your eyes! It can also be used on your nose and cheeks too, to add a subtle highlight!
Want to find out more about the second product you can expect to find in your box? Have a read of our second May sneak peek blog immediately!
What Else Is Inside Our May 'Let The Sun Shine' GLOSSYBOX?
As always there are three other products on top of our sneak peeks that you'll discover in your May 'Let The Sun Shine' GLOSSYBOX! We'll be sharing these with you in the next couple of weeks time in our full reveal blog post!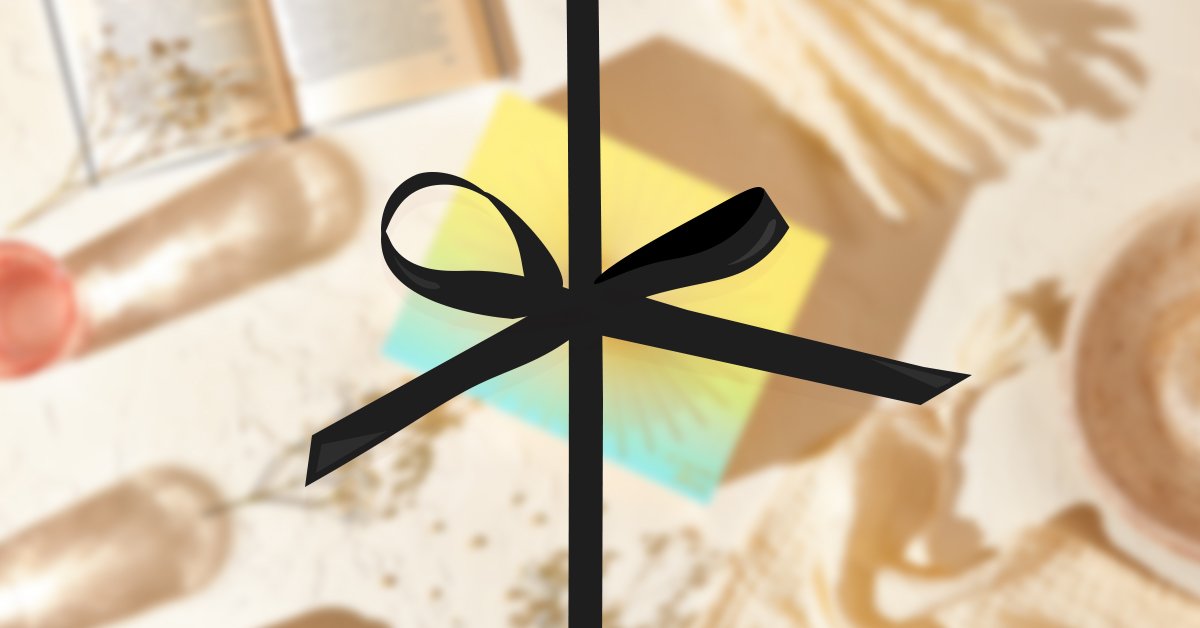 What's Happening 
At
 Glossy HQ 
In
 May?     
We're so excited by what's happening this month… 
Enter Our BIGGEST Competition Yet!
We've got a HUGE competition coming that you won't want to miss! One lucky Glossy will win a holiday to Cyprus, all thanks to Jet2holidays*! This amazing prize includes four nights half board in a four-star hotel, and return flights for up to four people, as well as overseas transfers and baggage sorted too!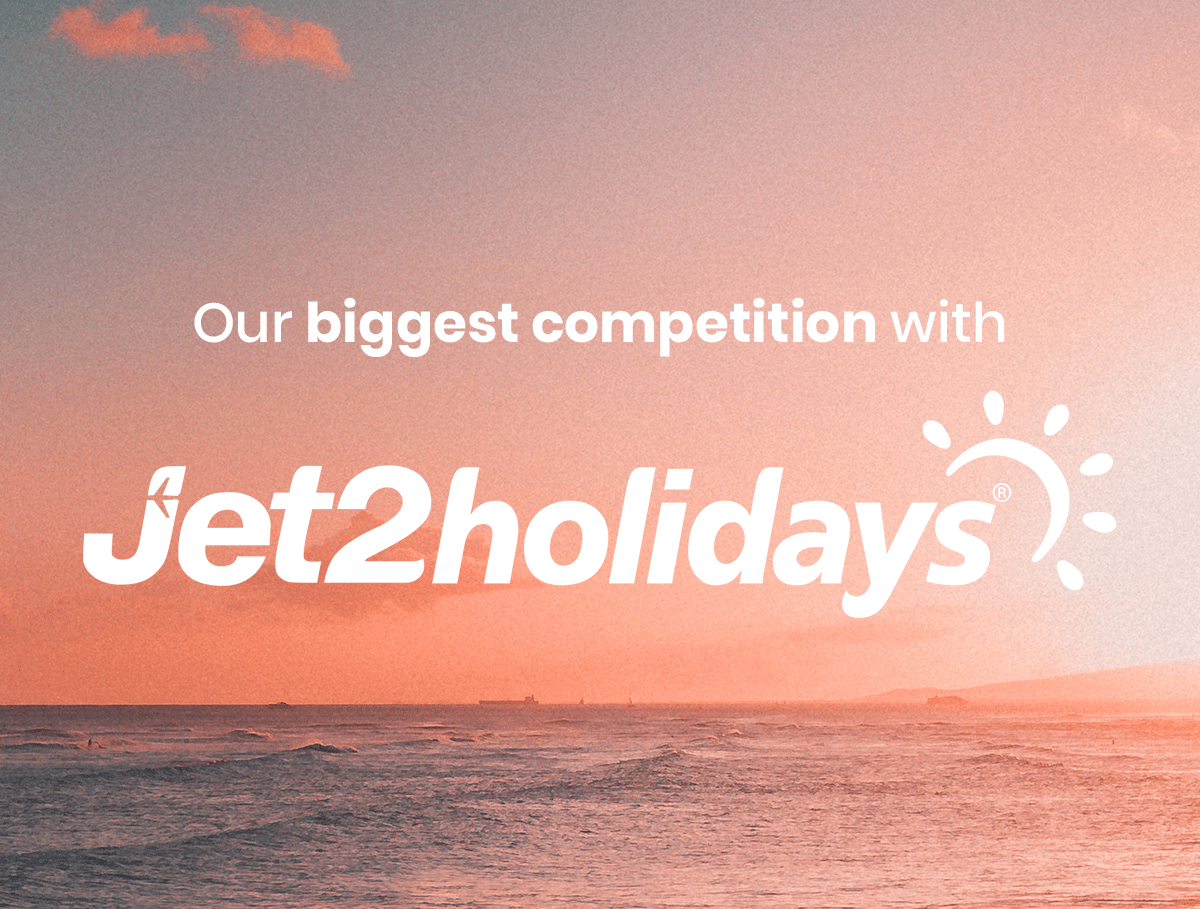 Want to enter our Jet2holidays competition? Of course you do! This competition goes live on Thursday 6th May. All you have to do to be in with a chance of winning is subscribe to GLOSSYBOX! If you're an existing Glossy, don't panic – you'll be automatically entered into the draw too! You'll just need to verify your entry! Head to the Glossy Lounge on the 6th to do so!
So, what are you waiting for? Sign up today!
Win Even More!
This month there's even more to win! Once your May GLOSSYBOX arrives, be sure to check out the competition on the back of your product card inside! Simply scan the QR code and enter your email address on the page you're taken to, to be in with a chance of winning an amazing beauty bundle worth over £450!
Upcoming Limited Editions
We've got some really fab Limited Edition boxes lined up for May, as well as early June. And, as always, we'll be teasing these boxes and all the products inside them to you over the coming weeks! Make sure you check back into the GLOSSYBOX blog regularly to stay up to date with the latest Glossy news!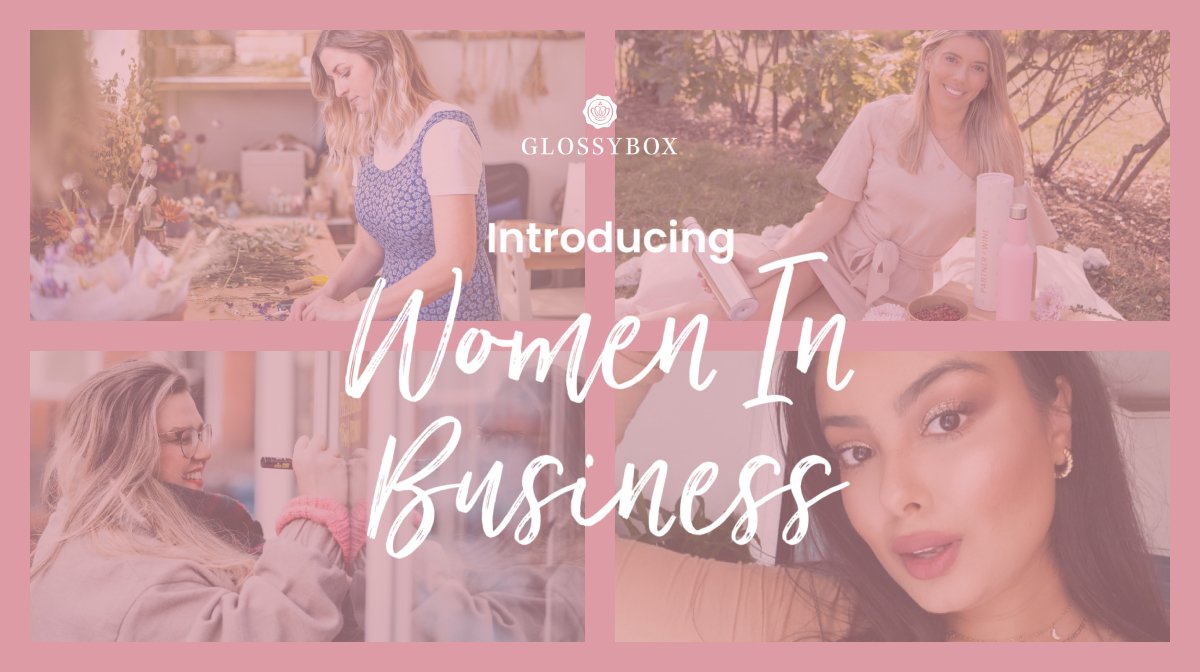 Our Women 
In
 Business Interviews Continue
A couple of weeks ago we kickstarted our Women In Business interview series across Instagram and the GLOSSYBOX blog – and throughout May we have plenty more incredible women for you to meet. For more on this and a few clues as to the women and the businesses you can expect to read about soon, read our GLOSSYBOX Presents Women In Business blog!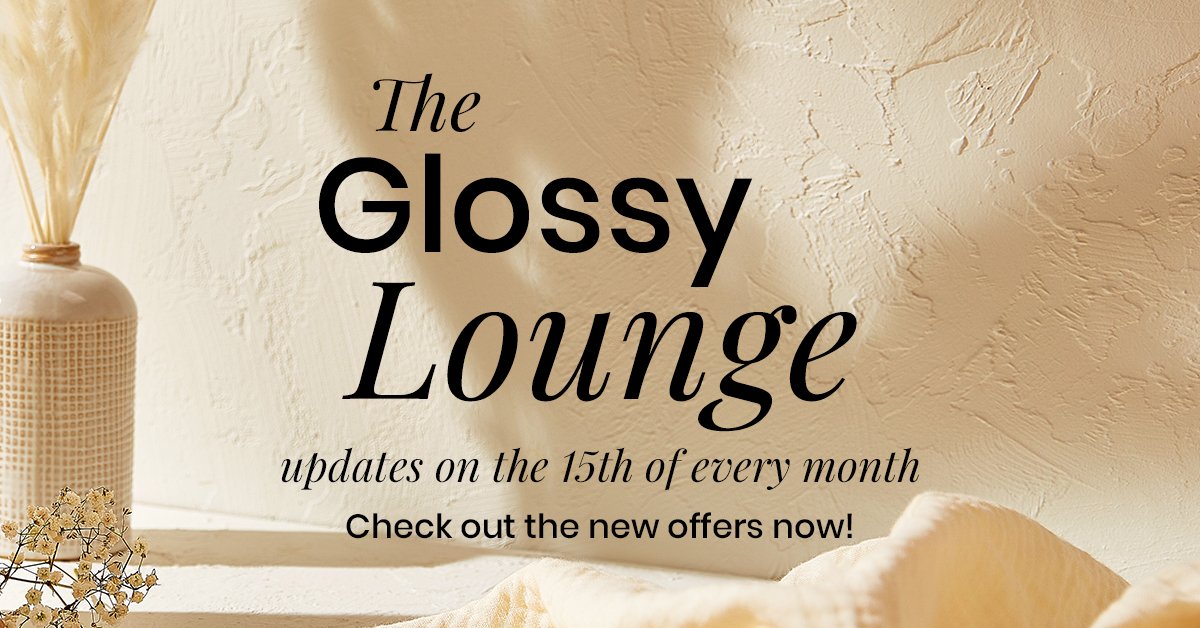 Updates In The Glossy Lounge
Yet again, a new month means so many amazing offers, discounts and competitions in The Glossy Lounge! To make sure you don't miss out on exclusives from brands including Away Resorts, I Saw It First and French Connection, log in to the Glossy Lounge right now!
The Glossy Lounge will also be updated with even more on the 15th of May… We're definitely looking forward to getting our hands on a fab offer from Pasta Evangelists!
To take full advantage of this incredible Glossy benefit, simply log into your subscriber account now! Not a subscriber? What are you waiting for? Sign up right now! 
Bank Holiday Offers
This weekend is a Bank Holiday! Which means there are a whole host of Glossy offers coming your way. Keep an eye on your email inbox as well as on our social channels for exciting deals and discounts over the much-needed three day weekend!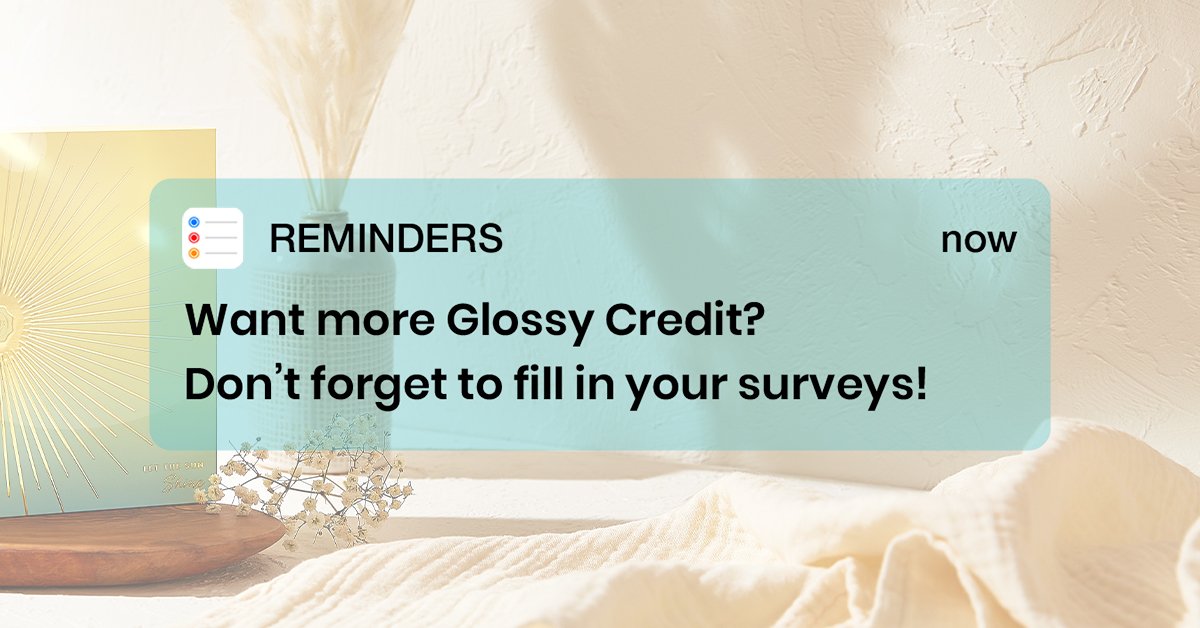 Are You Survey Savvy?
Don't forget about your surveys! While you're waiting for your 'Let The Sun Shine' box to arrive, why not take five minutes to fill out any surveys (and product reviews!) you have waiting for you in your account. You could earn between 25p and 50p per survey and product review you fill out – and all that money adds up! This Glossy Credit earnt can then be used to purchase our latest Limited Editions (and we have LOADS coming up!) or on any of your favourite beauty buys on lookfantastic.com! 
We'll be talking about Glossy Credit loads this month across the blog and our social channels – so if you're not 100% sure what it is and how to earn it, you'll be completely clued up VERY soon! 
Download This Phone Wallpaper
A new month means a new theme! And if you want to update your phone wallpaper to match, you most definitely should!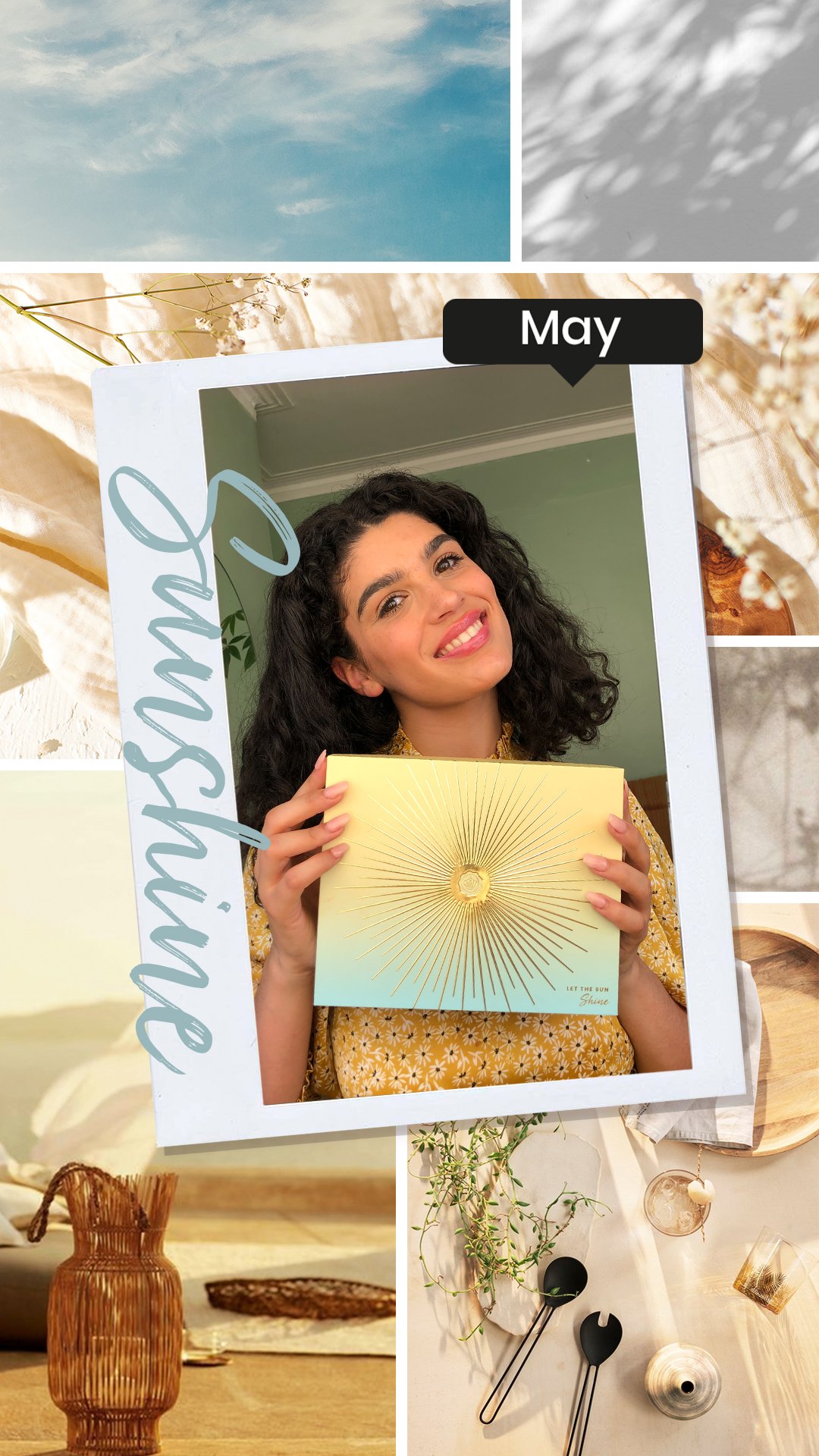 If you're on a mobile phone, just press down on the image until the options menu pops-up and select 'add to photos'. Or, if you're on a computer, simply right-click on the image and select 'save image as' to download this month's beautiful background. 
Subscribe Now To Get Your Own '
Let The Sun Shine
' 
May 
GLOSSYBOX! 
Want your very own 'Let The Sun Shine' GLOSSYBOX? Subscribe to GLOSSYBOX today and yours will be on its way immediately! As a Glossy you'll receive not only our first sneak peeked product from Rodial, but also four other glorious products that you'll adore! Oh, and don't forget about all the other Glossy benefits, like Glossy Credit, access to the Glossy Lounge and discounts on our Limited Editions and the GLOSSYBOX Skincare range!
Don't forget, as an avid blog reader, if you become a Glossy today you can get your first box for only £11, including delivery! Just use code 'GLOSSYBLOG' at checkout!