Blink and you'll miss it! Yes, we're already halfway through unboxing our 2021 GLOSSYBOX Advent Calendar! How is December flying past so quickly?
Whilst we've still got time before the big day, we want to recap on all the products you'll have already discovered this week in the amazing GLOSSYBOX Advent Calendar. If you're up to date on all your doors, keep reading to find out more about this week's featured products and how to make the most out of them! (If you're not caught up, why not? Get unboxing!).
Up to date on everything that was inside doors 1 to 5 too? Have a read of our GLOSSYBOX Advent Calendar 2021 first week round-up too!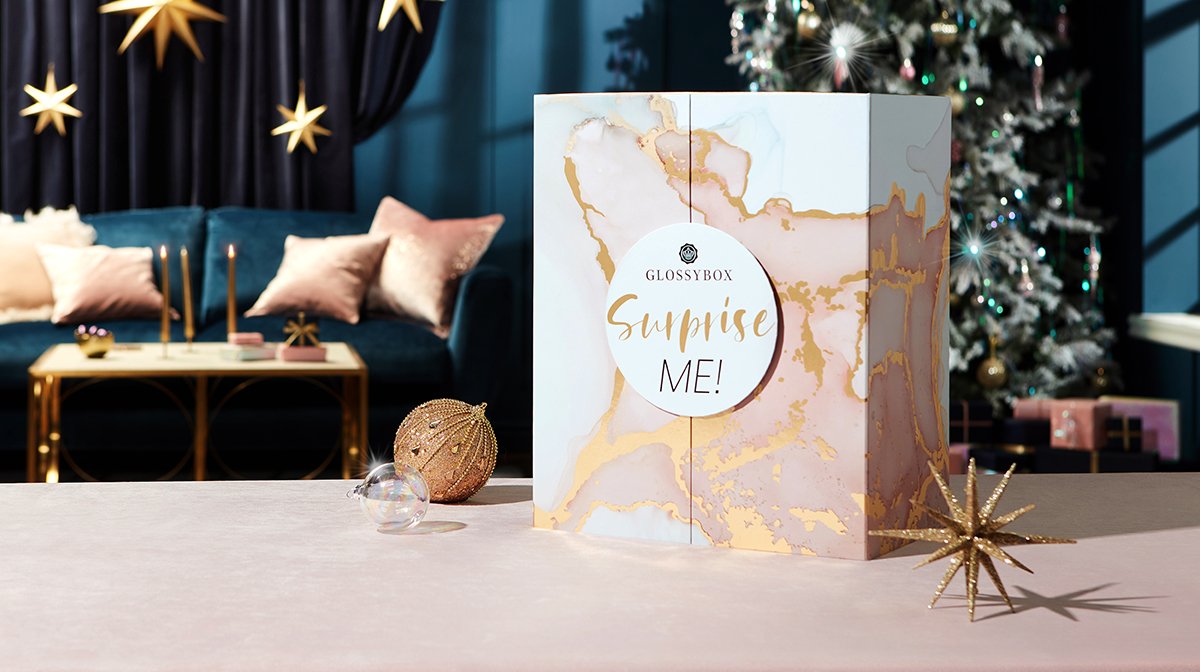 What's Behind Doors 6 to 12 of the 2021 GLOSSYBOX Advent Calendar?
Molton Brown Heavenly Gingerlily Shower Gel 

Grow Gorgeous Intense Thickening Hair & Scalp Mask

 

W7 Cosmetics Super Brows Super Definition Eyebrow Pencil

 

Eyeko Black Magic Liquid Eyeliner

 

James Read Sleep Mask Face Retinol

PIXI Glow Tonic

Vitamasques Plump & Repair Lip Mask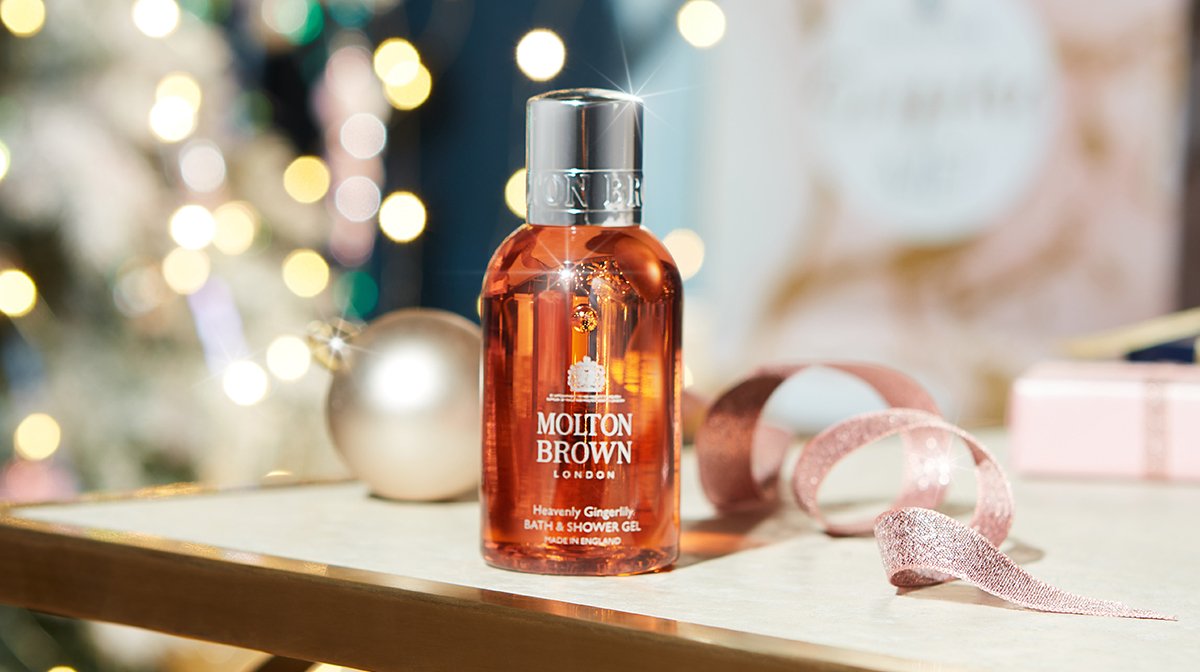 Day Six: 

Molton Brown Heavenly Gingerlily 

S

hower Gel

 
Glossies we know you LOVE Molton Brown. Our Molton Brown Limited Edition was a sellout, therefore we know you're going to love what's behind door six too!
This natural shower gel gently cleanses and indulges your body skin in a sensuous scent. Therefore, it will leave your body covered in an aroma of musky spiced florals. Just add it to your morning (and evening!) shower and soak yourself in all its glory! It's got top notes of cardamom, ginger and clove, a heart of tuberose, lily and tagetes and a base of cedarwood, sandalwood and musk!
How To Enjoy This Molton Brown Shower Gel 
You can easily lather this shower gel onto skin and rinse. On the other hand, if you are feeling like you deserve some relaxing me-time, simply pour it into your bath.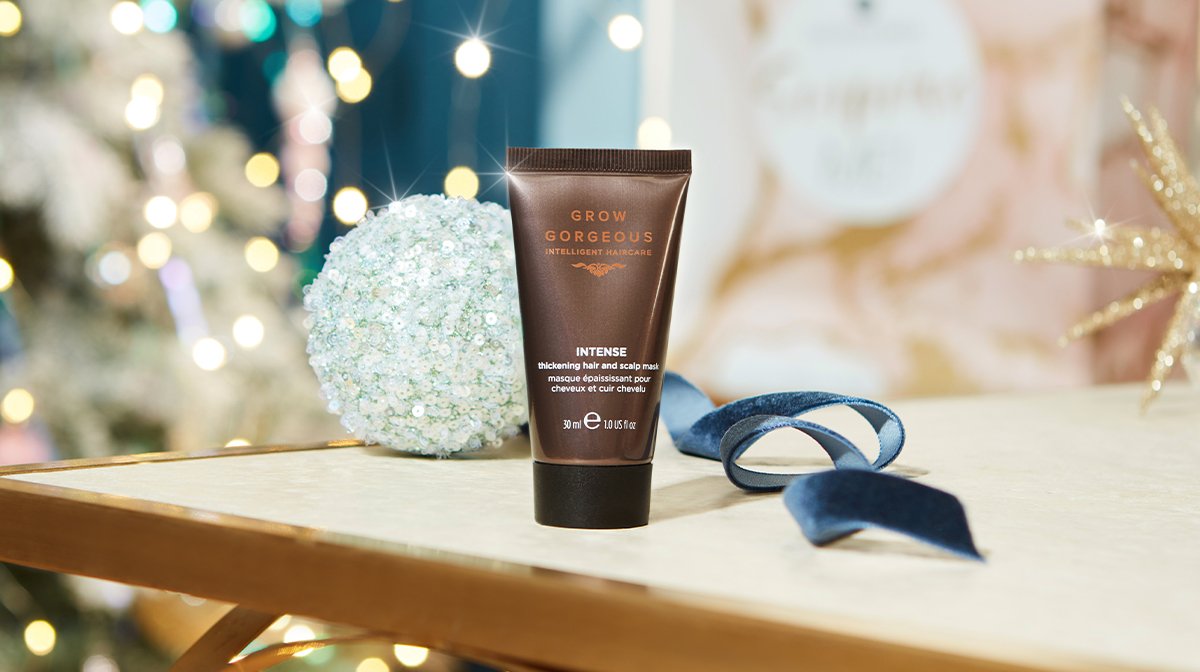 Day Seven:

Grow Gorgeous Intense Thickening Hair & Scalp Mask

 
A new week means another seven doors to open! So let's start on a good one…
This organic hair mask is rich in caffeine, biotin and niacinamide to tackle issues such as thin, flat and weakened strands.  These ingredients and their miracle-working properties run through your roots, giving your locks a healthier look. So your hair can gain back its shine! In addition, this popular hair care product also contains Oat Lipids Complex and shea butter extract. As a result, your scalp is protected too, because this powerhouse couple ensure the feeling of dryness and flaking is long gone, as well as the production of excess sebum! 
How To Use This Hair Thickening Mask
Use this restorative mask after washing your hair! Spread evenly across your hair and massage the area for deeper absorption into your scalp. Leave the product to do its magic for up to 10 minutes and finally, rinse it off thoroughly.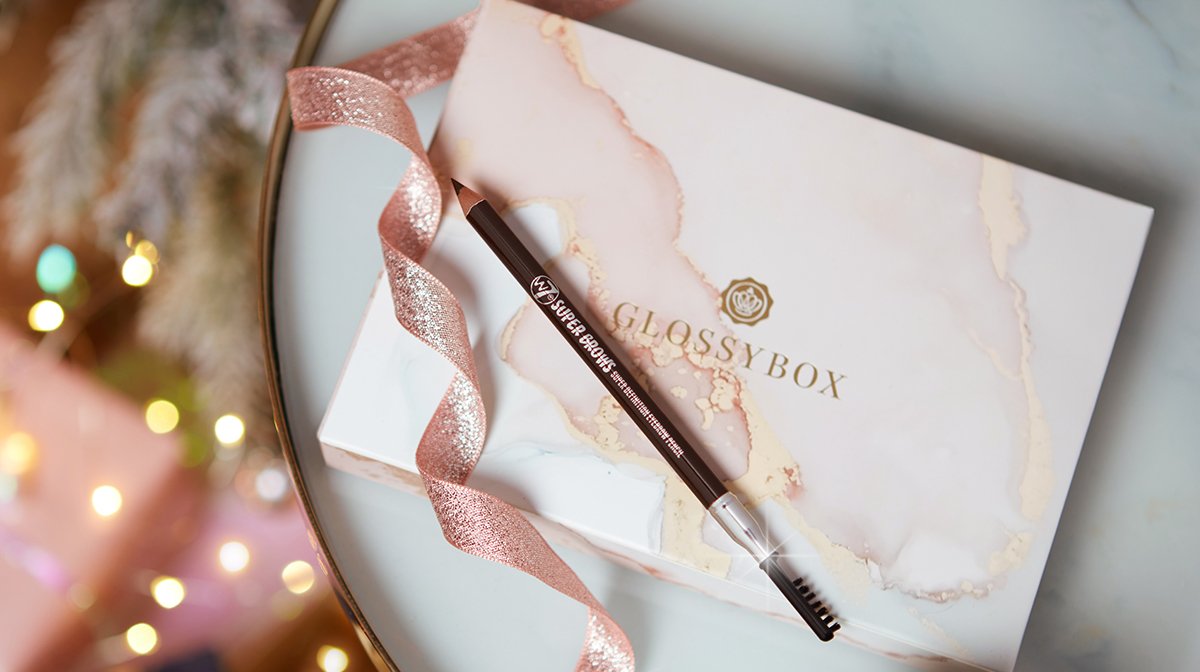 Day Eight:

W7 Cosmetics Super Brows Super Definition Eyebrow Pencil

 
Perfect brows are the aim for all this December. So this W7 Super Brows Pencil is here to change up the game! This dual-ended brow pencil allows you to define your eyebrow to your desired shape, all thanks to its brush. While, on the other end, a high-pigmented pencil is on hand to help you fill in any sparse areas. As a result, your arch will be enhanced and your eye makeup will have a fuller effect!
How To Do Your Brows With An Eyebrow Pencil
Starting with the comb end, brush your brows up and out into your desired shape.
Next, with delicate strokes, fill in any sparse areas in your brow (try to follow your eyebrow's arch shape to keep your brows looking natural). Top tip, regular short strokes will mimic natural hair and give you the gorgeous look you're after.
To finish, brush through your brows gently again to blend (and remove) any excess product.
Need more tips for getting beautiful brows? Have a read of our guide to shaping your brows with an eyebrow shaper!
Day Nine:

 

Eyeko

Black Magic Liquid Eyeliner

 
What's the perfect look this Christmas? An expertly crafted wing of course! With this black liquid eyeliner pen, you can create feline flicks that'll last for hours as its formula is smudge-proof and contains a strong colour pigmentation. As well, its precision tip will help to obtain professional-looking results – which means your eye look will be intensified and more eye-catching (pun intended!) Simply apply it onto your lids and you will be ready to go! Not sure how to get the most from your new eyeliner? Listen up!
How To Create The Perfect Cat Eye Eyeliner Look
Need a step by step guide on how to create a gorgeous feline flick eyeliner look? We've got you covered! Grab your liner and a mirror, and have a read of our 'How To Create A Pur-fect Cat Eye Eyeliner Look!' blog!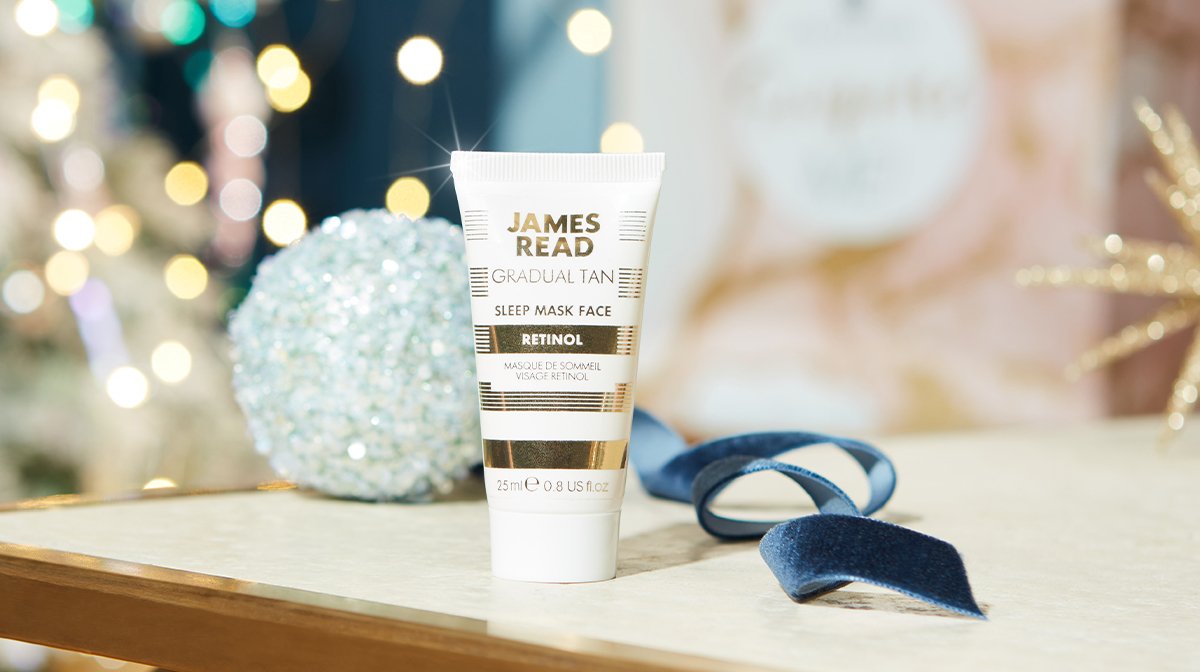 Day Ten:

James 

Read Gradual Tan 

Sleep Mask
Most importantly (and likely the main reason you'll love it!), this sleep mask builds up a gradual tan on your skin. The colour will last over the course of a few days and you can build a light or medium tone, all depending on your desired final look!
However, inspired by Japanese Pack Technology that boasts anti-ageing benefits, this foaming face mask is also a saviour for your skin. With a blend of encapsulated retinol and hyaluronic acid, this formula works to reduce the appearance of wrinkles and fine lines, all whilst you sleep. As a result, your face will start looking more youthful and radiant than ever before. Similarly, its innovative Prodizia properties target dark circles and puffiness. So, your complexion is revived and less tired-looking… Perfect for the party season!
How To Use This Tanning Sleep Mask 
Apply a small amount of this product onto a clean and dry face, using your fingertips.

 

Focus on spreading it into the hairline and decolletage too.

 

Wash hands after use – because no one wants overly tanned palms!

Avoid contact with water for six to eight hours (don't wash your face again before bed!) and rinse off during your skincare routine the next morning!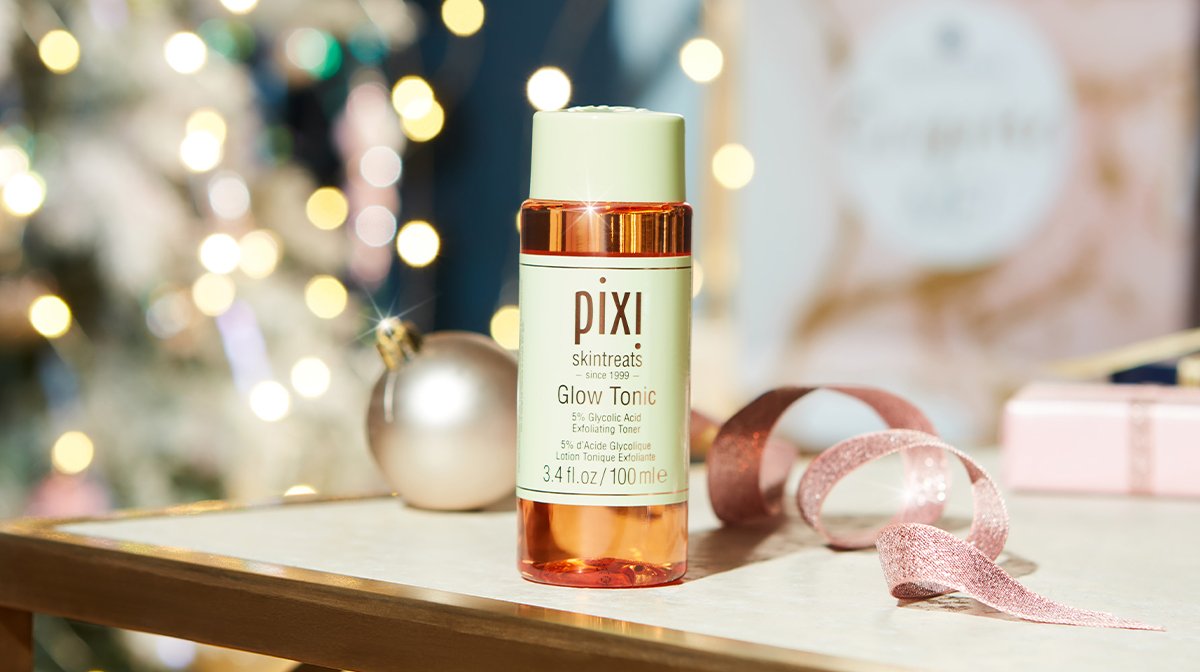 Day Eleven:

PIXI Glow Tonic
The gentle face exfoliator brightens and refines your complexion through its blend of 5% glycolic acid, ginseng and aloe vera extract. These properties focus on eliminating excess oil and impurities from your skin. Therefore, your pores will be looking refined and your texture will feel a lot smoother and hydrated.  
How To Use This PIXI Exfoliating Toner
It is suggested that this product is used during both the morning and evening.

After you have completed your cleansing routine, simply apply the tonic to a cotton pad and sweep across your face, neck and decolletage. (

Avoid your eye area to not cause irritations).

No need to rinse off, just continue with your skincare routine (we recommend moisturiser, eye cream and, if its the morning, SPF!).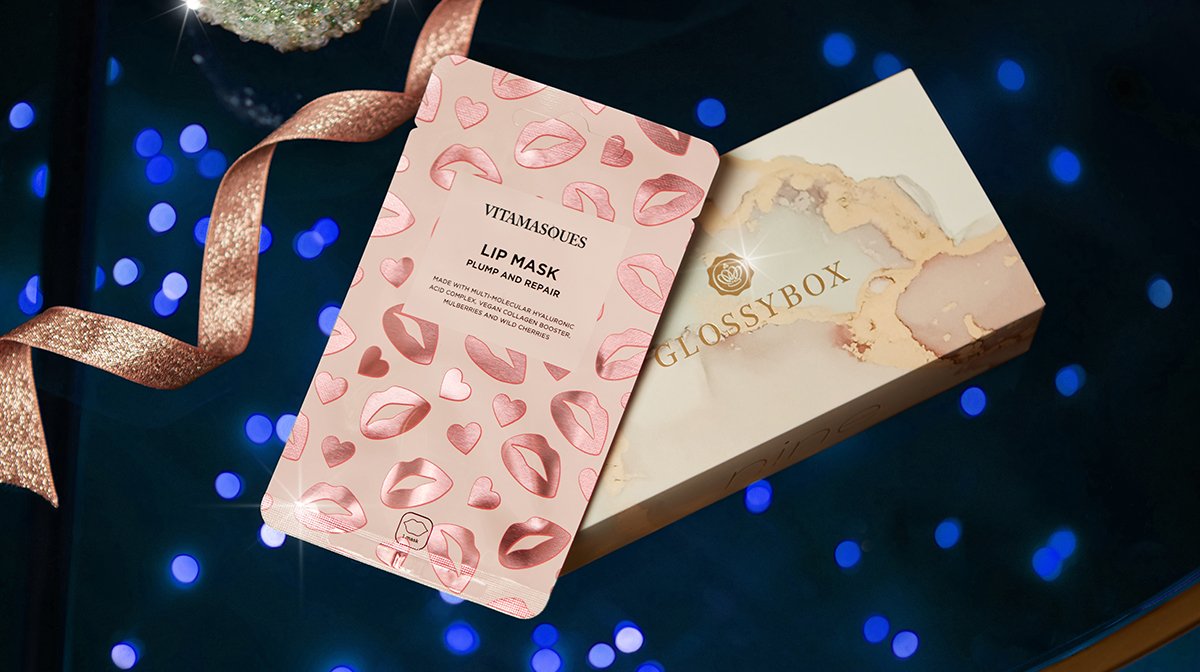 Day Twelve:

Vitamasques

 Plump and Repair Lip Mask

 
A natural lip mask is rich in mulberry extract and wild cherries which both provide a source of antioxidants and an intense repairing action. Consequently, your lip texture will become softer after only 15 minutes of use!
Why Else Is This Lip Mask So Great?
Key ingredients mulberry extract and wild cherries also aid healing!
Combines traditional HA, sodium hyaluronate, hydrolyzed HA and sodium acetylated HA together for a higher strength formulation for intense moisture retention.
Features a vegan collagen booster to naturally improve elasticity levels around the lips, for a subtle plumping effect.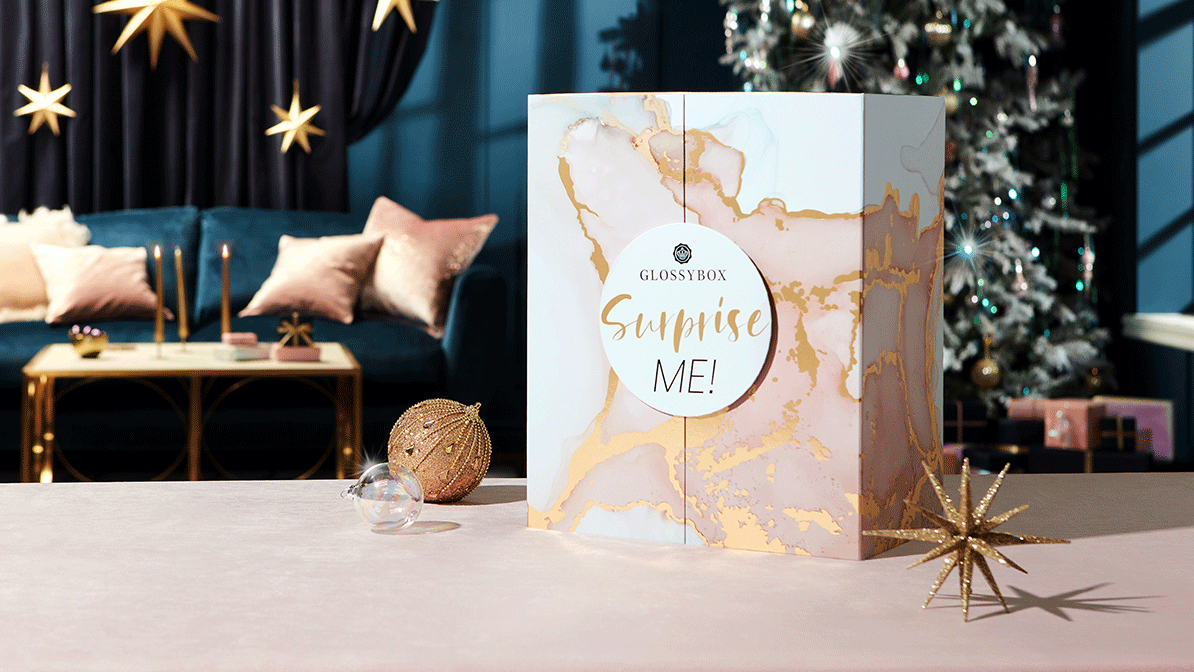 More About The 2021 GLOSSYBOX Advent Calendar
We've already sneak peeked the full 2021 GLOSSYBOX Advent Calendar lineup! If you're not bothered about a spoiler and want to know what's to come, have a read of our full reveal Advent Calendar blog now. Don't forget to keep coming back to the GLOSSYBOX blog every Monday for a recap of the previous week's beauty finds too!
Subscribe

 To GLOSSYBOX
Disappointed to have missed out on the GLOSSYBOX Advent Calendar? Don't worry! Subscribe now and you'll start receiving our monthly boxes instead. As a Glossy you'll get five incredible beauty treats delivered to your door every month, as well as get access to plenty of other Glossy benefits such as discounts on our Limited Edition boxes and the GLOSSYBOX Skincare range!