December marks the end of an unforgettable year in beauty. And, as the magic of the upcoming festive holiday draws ever closer, we can't wait to delve into our final edit of 2021! 
Inspired by the magic of winter, our 'Moonlight Glow' GLOSSYBOX is packed with five products to help you to achieve a lit from within glow.  
Oh, and for this month (and this month only!) we're replacing our traditional pink GLOSSYBOX with a stunning special design, multi-use tin. Designed in our gorgeous 'Moonlight Glow' theme, it's just another extra treat that'll help you end this year with a bang!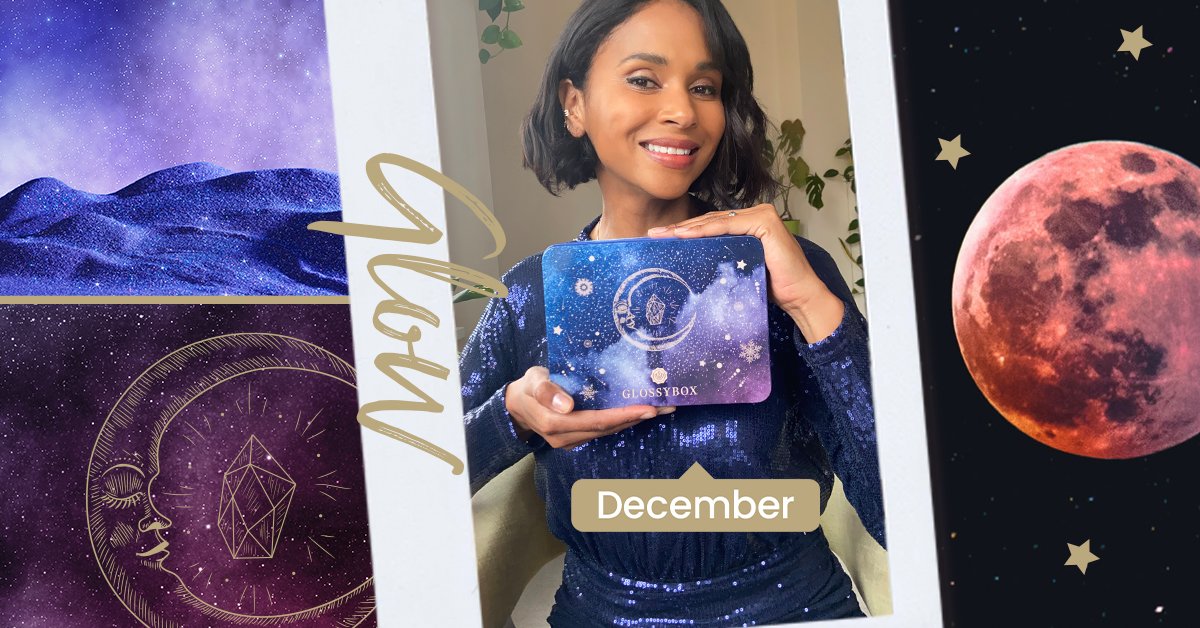 The Story Behind Our December Moonlight Glow GLOSSYBOX
This December, we're wanting to perfect our winter skincare, makeup rituals and add a touch of cool winter glamour to our end of 2021 beauty looks. 
With at least three of the products in this edit full-sized, plus an additional two extra treats beneath the lid, there's so much to be excited about. This might be our favourite monthly edit of the year! 
Since this time of the year is all about being generous, are you ready for a sneak peek?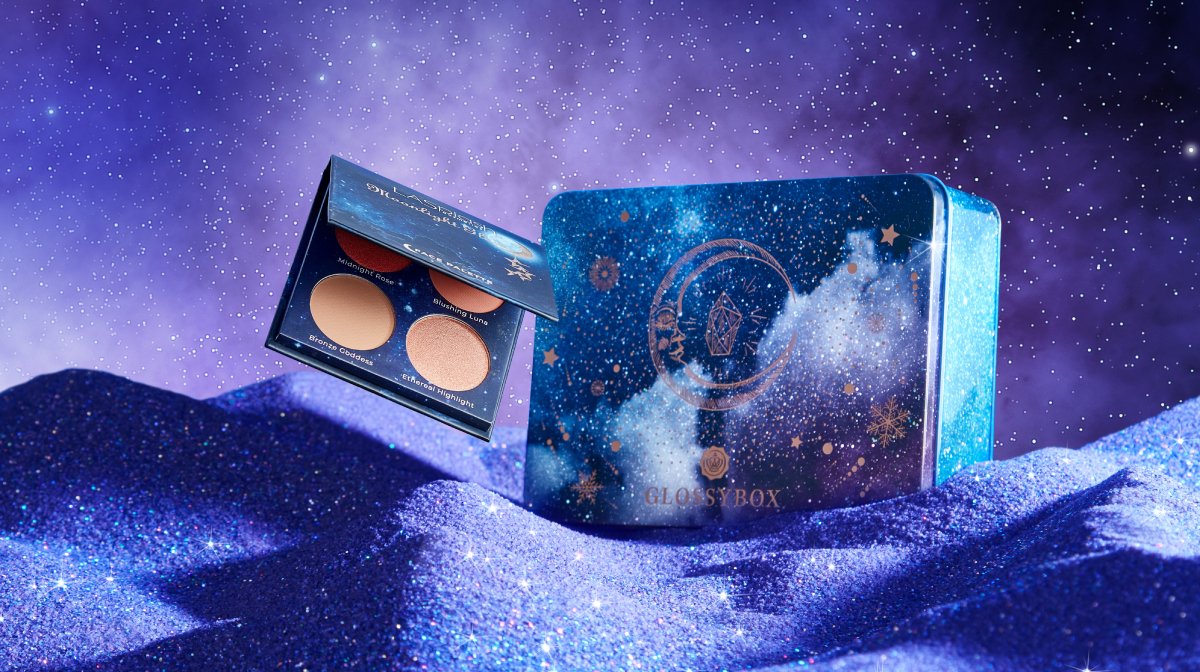 Dazzle With The LASplash
 Moonlight Glow Face Palette
We absolutely adore LASplash here at Glossy HQ, so of course, it's going to feature in our December box! 
This four-piece special design Moonlight Glow palette offers the ultimate highlighting shades. Whilst each of the glistening shades are perfect for illuminating your cheeks, they're also ideal for use on your eyelids, cupid's bow and other high points of your face.
Full size and worth an amazing £25, this palette will leave you glowing all night long! Want to know more? Have a read of our first sneak peek LASplash blog!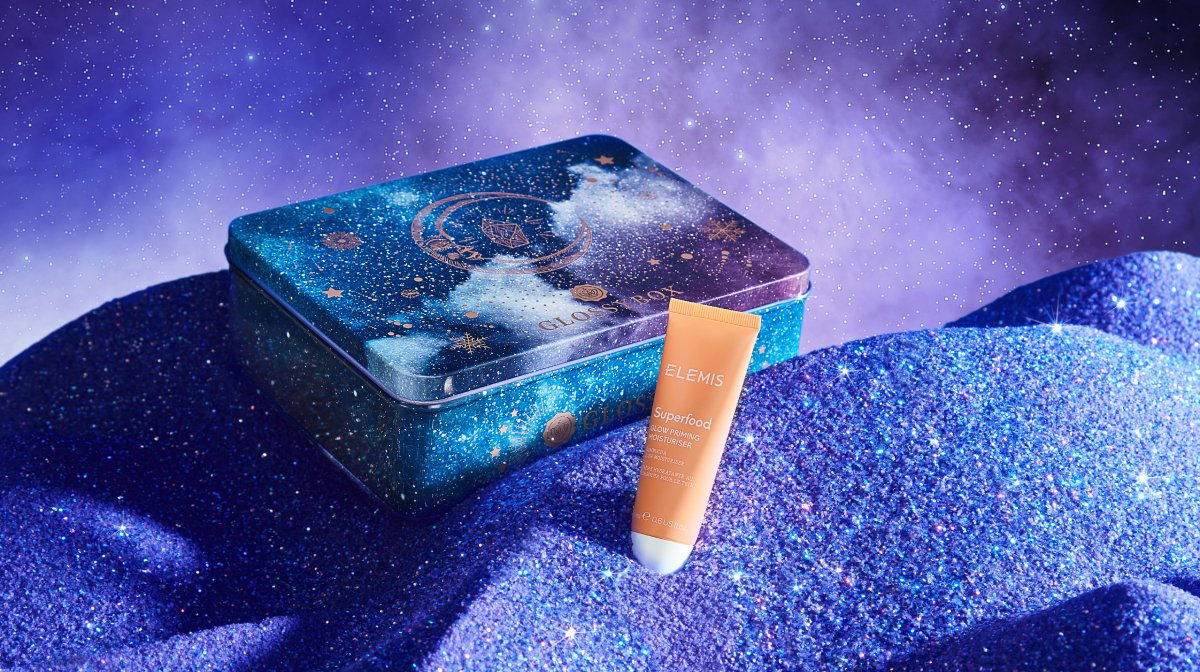 Get A Natural Glow With ELEMIS
We know Glossies absolutely love ELEMIS. You gave us fabulous reviews when you received it in our August birthday box, so it's back once again! 
The ELEMIS Superfood Glow Priming Moisturiser offers the perfect recipe for a dewy glow. The silicone-free moisturiser primes and hydrates to reveal a smooth and radiant complexion. And, as it's multi-tasking, the formula can also be used as a hydrating makeup primer, to not only prep your skin for a full base, but also enhance your skin's natural luminosity! 
Worth £15, this skincare essential is a must on your bathroom shelf! Intrigued to know more? Read our second sneak peek ELEMIS blog now.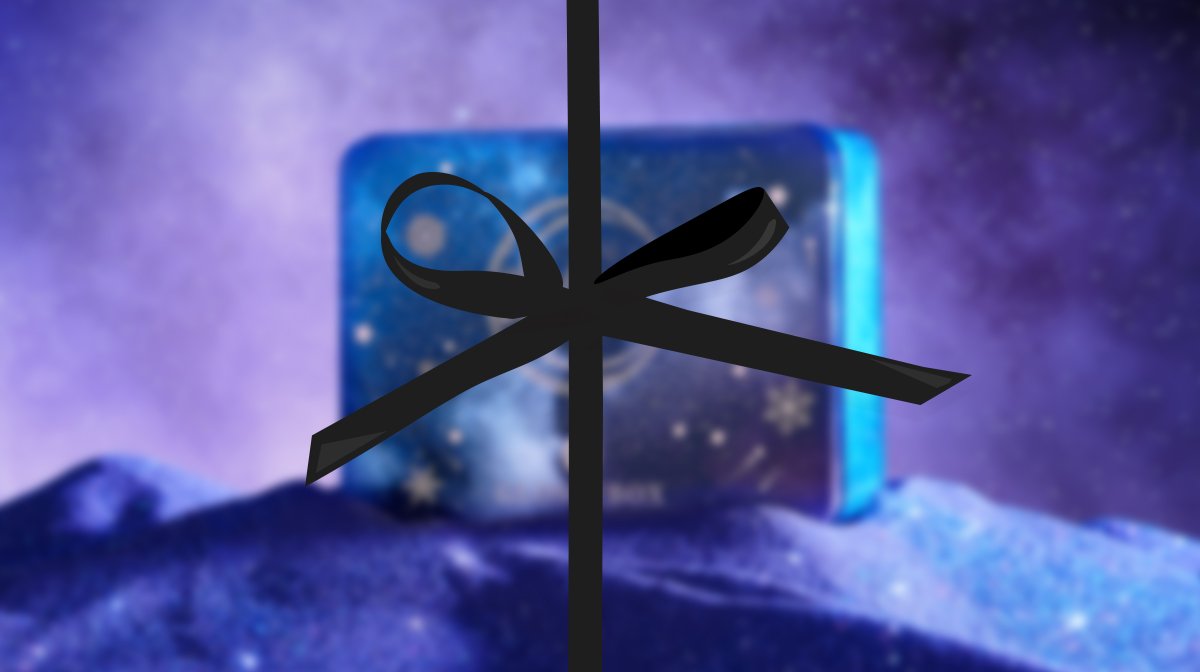 What Else Will You Find Inside Your 'Moonlight Glow' GLOSSYBOX This Month? 
Want to know what other products make up this month's lineup? We'll be sharing our full reveal blog post later in the month (as well as on our social channels in the coming weeks too). Keep your eyes peeled for these product reveals over the coming weeks to stay in the know! 
What Else Is Going On At Glossy HQ This December?   
Get into the Christmas spirit early with all of this upcoming fun… 
Give The Gift Of GLOSSYBOX!
Want to give a loved one the full glossy experience? Gift them a 1, 3, 6 or 12 month GLOSSYBOX egift subscription, and they'll be able to enjoy every Glossy benefit for themselves. Not only will they receive a monthly box, each and every month of their subscription, they'll also get full access to all Glossy benefits including the Glossy Lounge, Glossy Credit and discounts and priority access to Limited Edition boxes!