This month, we're having double the fun with two special design boxes! You'll either receive a 'Fruity' or a 'Floral' edit. Either way, we'll be treating you to a nourishing tinted lip balm by Dr.PAWPAW.
The Lip Balm Loved By Celebrities
A bestseller, this multi-purpose lip balm hydrates dry and chapped lips, while also adding a touch of colour to your pout. Celebrities just can't get enough of Dr.PAWPAW! Emma Watson, Pixiwoo and Chloe Grace Moretz have all raved about it…

The beauty product I use the most is a balm called Dr.PAWPAW. It is the most healing substance in the world for me.
@Chloe Grace Moretz
I always carry Dr.PAWPAW in my handbag.
@Emma Watson
My desert island must have is DR.PAWPAW balm. I use it on my lips, eyelids, cheeks; I prefer it to eight hour cream.
@Pixiwoo
Why This Tinted Lip Balm Is Such A Hit
With so many big personalities endorsing this lip balm, you're probably wondering what all the fuss is about. Well, this vegan and cruelty-free balm is formulated with a variety of natural ingredients, including Pawpaw fruit (more on that below), which sooth dry and irritated lips.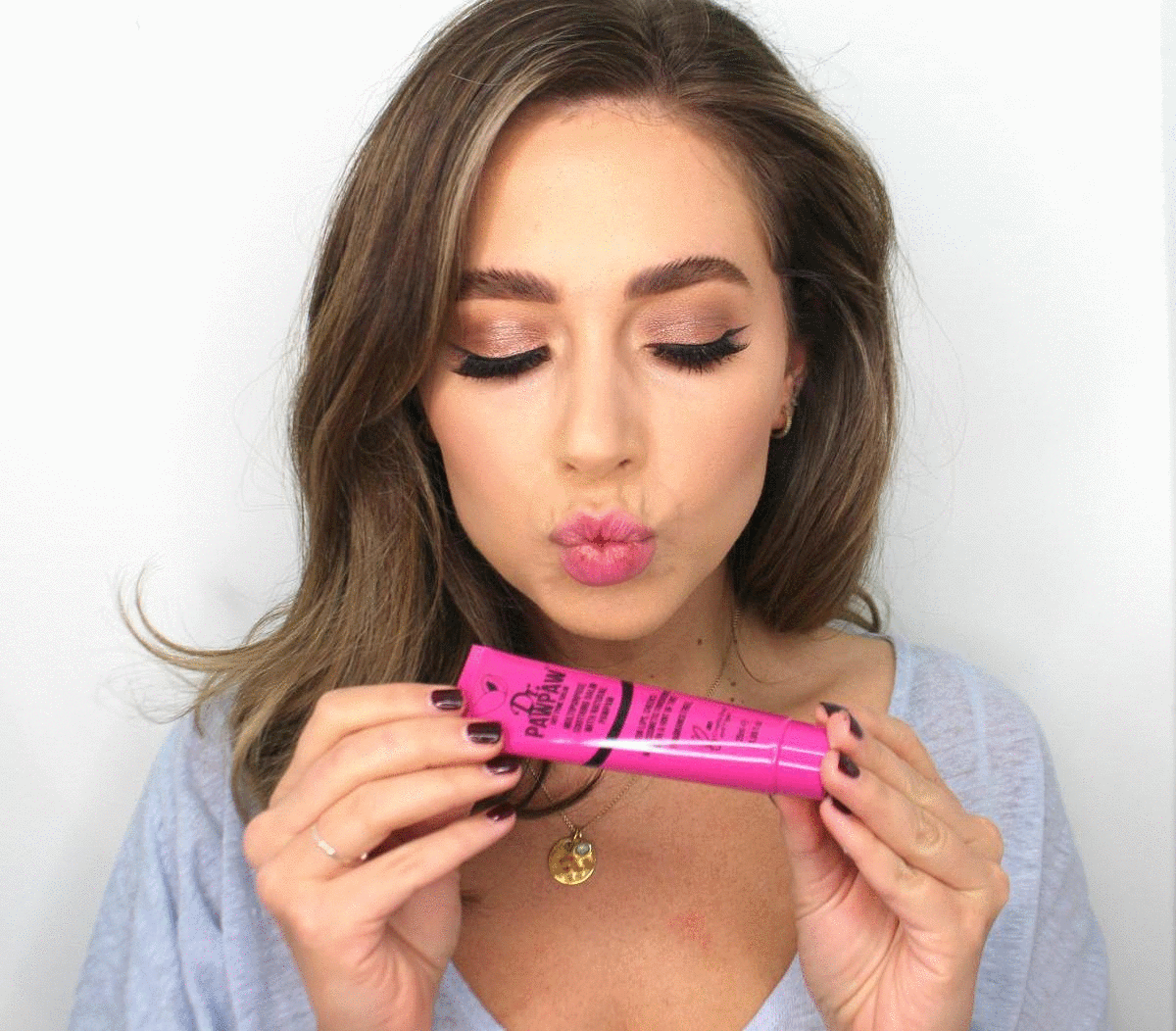 Even better, we're treating you to the Hot Pink Lip Balm, which is their brand new release! It boasts the same moisturising formula as the Original Balm, while also adding an on-trend pink tint to your lips. You'll have a nourished and hydrated pout, plus an extra touch of colour.
Insider Tip: You can also apply the Hot Pink Balm to your cheeks for a fresh and rosy look.
The Pawpaw Fruit And Its Benefits
Some of you may not have heard of Pawpaw before. Originating from North America, it is the fruit of the Carica Papaya plant. It's rich in both minerals and vitamins, and boasts many healing qualities that help protect your lips.
Antioxidants help repair and soothe your chapped lips.
Minerals help your skin retain moisture, smoothing your pout.
Vitamin A hydrates your lips, leaving them soft and supple.
Vitamin C helps protect your pout against sun damage.
About The Dr.PAWPAW Brand
Founded by husband and wife Johnny and Pauline, Dr.PAWPAW was born out of the couple's desire to create a multipurpose balm for your lips, skin and hair. In 2013, they launched the UK's first ever Pawpaw balm. They have since developed a range of products suitable for the whole family.
Join The Glossy Family
Our April 'Fruity or Floral' edit is filled with 5 lusciously-scented products, including skincare, tinted lip balm and a perfume, as well as an extra treat! Bursting with fruit-inspired formulas and blooming with flowery fragrances, it is not to be missed! Subscribe now to receive yours.