If you're going to make a beauty resolution this year, taking better care of your skin should be one. Luckily, our January edit features the revolutionary Avant Deluxe Hyaluronic Acid Vivifying Face & Eye Night Cream.
Worth £98 (we really are treating you this month), this overnight moisturiser boasts an incredible anti-ageing formula with Hyaluronic Acid. Its a luxurious product that targets the face and the eyes to reduce the appearance of dark under-eye circles, fine lines and wrinkles.
So Glossies, whether you need to reverse the signs of ageing or simply prevent them, there's no time like the present to treat your skin to a potent skincare routine!
Get The Most Out Of Your Avant Cream
To help your complexion retain its youthful glow, I'd recommend applying a thicker cream at night to deeply replenish and rehydrate your skin.
Your Avant cream is ideal! It was created to target four key areas. Before heading to bed, here's how I recommend applying it: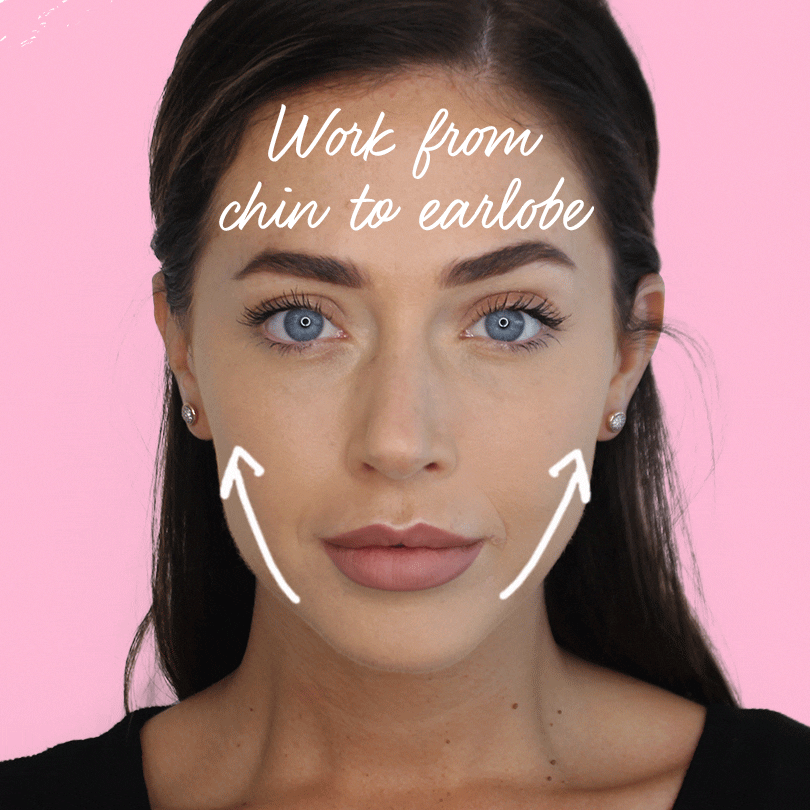 Tighten your jawline: Working from your chin towards your earlobes, gently apply the moisturiser to your skin.
Plump your cheeks: Smooth the cream from your nose up to your temples.
Smooth your forehead: Making smoothing movements, massage the cream into your forehead from the centre out towards your temples.
Revive your eyes: In a circular motion, massage the cream from your eyebrows to your nose, delicately dabbing the area around your eye with your fingers. Crow's feet will be a thing of the past!
Insider Tip: For best results, apply the moisturiser to damp skin. It's a great way of locking in that extra bit of hydration.
Myth Buster: You're Never Too Young To Start Preventing The Signs of Ageing
For those of you who are in your late teens and early twenties, anti-ageing probably isn't on your radar just yet, but don't be too hasty to dismiss this cream! It's never too early to start preventing the ageing process.
That's right! Using high-quality products with potent ingredients is exactly what your skin needs to retain or retrieve its youthful glow. Whether you're twenty or sixty, or anywhere in between, this amazing night cream will work miracles. Trust me, future you will be so grateful!
Your New Secret Weapon
This lavish moisturiser really is top of the range! It boasts an array of signature ingredients that will do your skin a world of good.
One of the key components in the amazing Avant night cream is Hyaluronic Acid. Highly effective, this indulgent ingredient is famous across the beauty sphere. It actively improves the anti-ageing properties of your skin by enhancing its moisture, improving elasticity and protecting it against the elements. Just you wait, those tired eyes will be rejuvenated in no time. Oh, and say goodbye to fine lines and wrinkles!
Also known as sea water, Maris Aqua is filled with magnesium, potassium and calcium. All these salts help retain moisture, balance oil and promote an even skin tone.
Vitamin B is another essential for good skin. It helps reduce the appearance of enlarged pores, reinforces the surface of your skin and evens out your skin tone.
About Avant Skincare
Constantly on the hunt to create the most nutrient-dense products, Avant works with some of the world's best scientists and pharmacists to develop groundbreaking formulations that genuinely transform your skin. Based in London, Avant choose each of their ingredients for their health and beauty benefits. Get ready Glossies, 2019 is your year for nourished, restored and radiant skin!
Join The Glossy Family
Due to incredible demand, we've now sold out of our January 'Beauty Resolutions' edit. You can still be part of the Glossy family though! Subscribe today to pre-order February's box. It includes a luscious HUDA Beauty Lip Contour you won't want to miss! #StayGLOSSY