This is a sneak peek from the May 2020 Generation GLOSSYBOX. For find out more about our latest edition of this Limited Edition, you can read all about the September Generation GLOSSYBOX on our blog!
Are you ready for this? The Generation GLOSSYBOX Limited Edition features eight trendy skincare, haircare and makeup products worth over £50. There's less than one week left to go until this box goes on sale and we couldn't be more excited!
Whilst I've already unveiled the first six products in this box, it is now time to reveal the final two.
Let's Practice A Perfect Eye look
Learning how to apply eye makeup flawlessly is a life skill that every teen should master – and playing around with eyeshadow colour combinations and repeatedly practicing a winged eye is the best (and most fun!) way to learn how. Luckily, the Generation GLOSSYBOX Limited Edition features two makeup bag essentials that will help them to nurture their inner makeup artist.
An MUA Eyeshadow Palette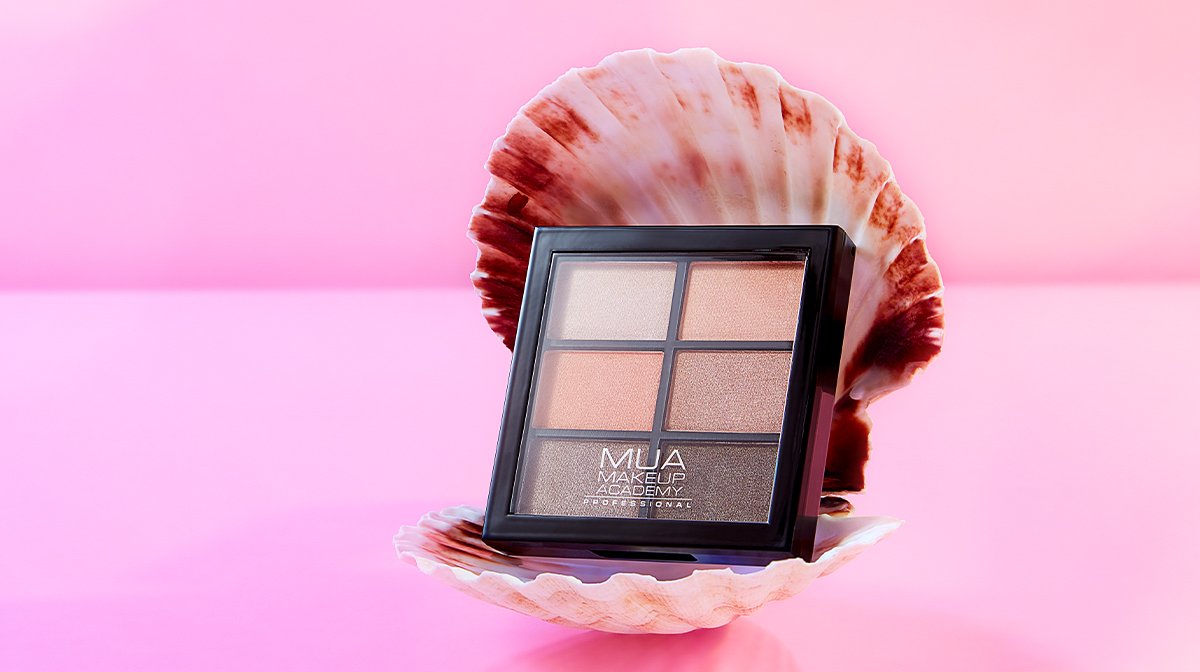 First up, is the MUA Pro 6 Shade Eyeshadow Palette in Coral Delights. Boasting 6 highly-pigmented hues that range from peachy coral all the way to dark brown, it is the ideal combination of shades to achieve a delicate smokey eye. Plus, your teen is going to love how soft and silky the pigments feel when they sweep them onto their lids!
For a subtle every day look that isn't over-the-top but still makes your teen feel their best (because that's what matters most, right?), they can sweep a single hue onto their lid, building it up to achieve a monochrome look that still packs a punch.
Achieve A Multi-Tonal Finish
Of course, first discovering and applying makeup should always be great fun (you remember testing your mum's lipsticks and powders, don't you?), so they'll no doubt love playing around with various colour combinations too. Luckily, these shades all complement each other and can be blended to create a stunning multi-tonal effect.
The Bang Beauty Felt Tip Precise Eyeliner
Now for the finishing touches! No eye look is ever complete without a winged eye, so we've included the incredible Bang Beauty Felt Tip Precise Eyeliner in our Generation GLOSSYBOX Limited Edition too.
I don't know about you, but eyeliner was definitely one of my top three go-tos when I first got into makeup – and I have no doubt that it will eventually become part of your teen's daily staples too. So, there's no time like the present to learn how to apply it like a pro.
Luckily, this liquid liner boasts a thin, marker-like tip that glides effortlessly over skin, allowing even the newest of newbies to achieve a precise yet dramatic stroke. Better yet, it has a quick-drying formula that doesn't feather, smudge or run. Instead, it goes on smoothly and stays put for hours on end.
Mastering The Art Of A Fabulous Eye Flick
Perfecting the art of a great cat eye is no mean feat, so it's best to start practicing ASAP. Of course, it helps if you have a bit of guide, so why not pass on the below advice to your teen?
Using a felt tip liner, draw a dot on the side of your eyes where you'd like your wings to end. Make sure that both dots are lined up.
Join both dots to the outer corners of your eyes.
Draw a thin line from the inner corner of your eyes along your lashline.
Draw another line from the outer corner to the middle of your eyelids.
Fill in your wings.
And voila – the perfect winged eye! Trust me, your teen will be so grateful to learn these skills. So, to win the parent-of-the-year award, make sure that you get your hands on one of these Limited Editions…
How To Purchase The Generation GLOSSYBOX edit
This Limited Edition will go on sale Thursday, 14th of May at 9am for subscribers and at 12pm-lunchtime that same day for non-subscribers. It costs £10 (+P&P) for subscribers and £15 (+P&P) for non-subscribers.
If you aren't a Glossy yet, you can sign up to our waiting list to receive updates on this Limited Edition and all our upcoming Limited Edition boxes.
Your Full Product Guide
Now that I've unveiled all of the products nestled inside our Generation GLOSSYBOX Limited Edition, I'll be sharing a recap of them all in our full product guide. In the meantime, you can read all of the articles here:
Subscribe For Priority Access And An Exclusive Discount
Our Limited Editions always sell out fast (don't say we didn't warn you!). To avoid missing out, become a GLOSSYBOX subscriber and get priority access. As a Glossy, you'll also receive an exclusive discount (it's £5 less if you're a subscriber!).