Did you know that you'll be rewarded when you refer your friends or family to GLOSSYBOX? Yes, you heard right! We feel it's only right that you earn Glossy Credit for everyone you share the Glossy fun with. So, if you refer someone and they become a subscriber, both you AND them will reap benefits!
What Do I Get For Referring Friends And Family To GLOSSYBOX?
Send your friend your unique referral code, and when they use it to subscribe to any plan, we'll gift you £5 Glossy Credit! You don't need to do anything – we'll email you when its been added to your account. You can refer as many friends as you like and get £5 Glossy Credit for every friend that subscribes!
We also said they'd get a reward too… When your friend uses your code, they'll also get £5 off their first box. It's a win-win in our eyes!
How To Refer Friends To GLOSSYBOX
It's really easy to find your unique referral code and for your friends to use it!
1. Log in to your GLOSSYBOX account.
You know how to do this, we're sure you do it all the time!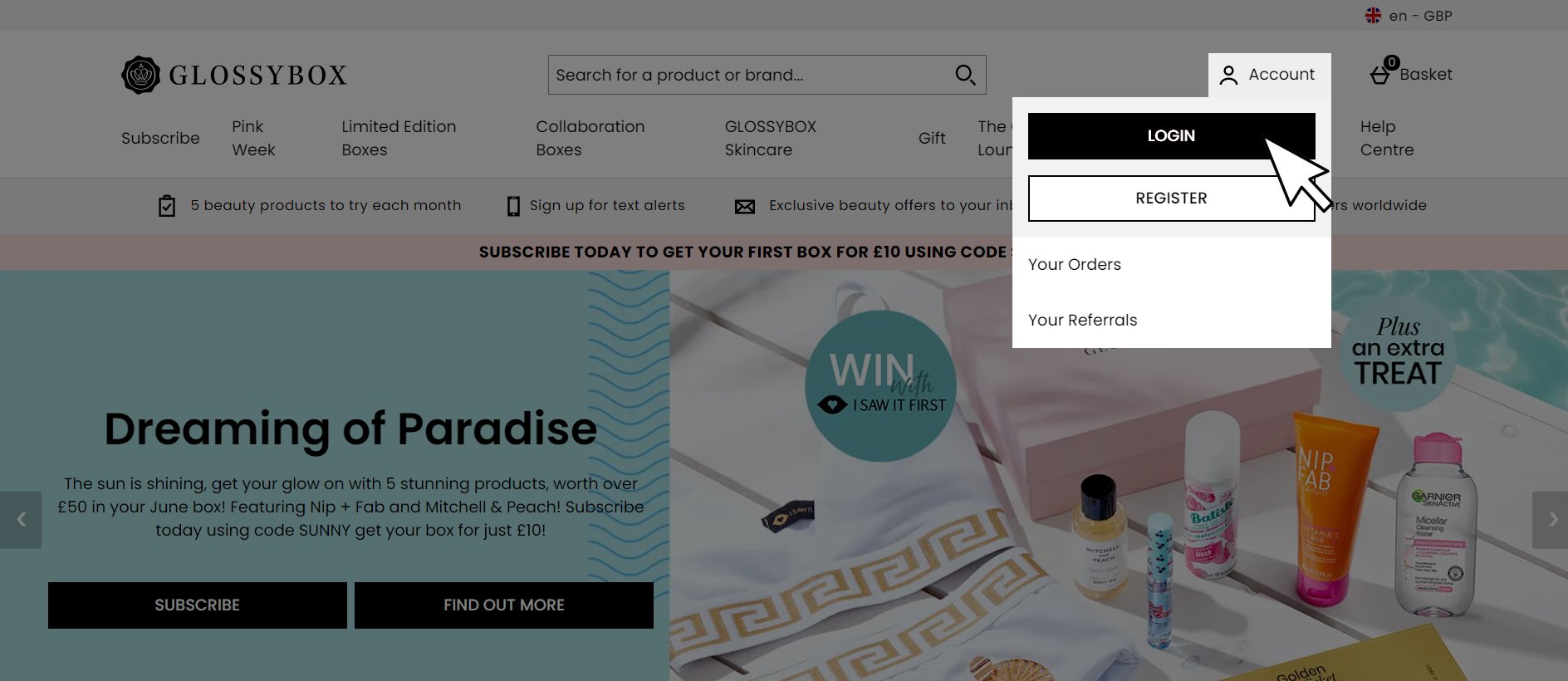 2. Scroll down to 'My Referrals' and click on 'view details'.
Alternatively, you can head straight to our Refer A Friend page!

3. Scroll down and you'll find your unique code!
Simply copy this code (or use the social media buttons to share it) and send it to your friends and family for them to use!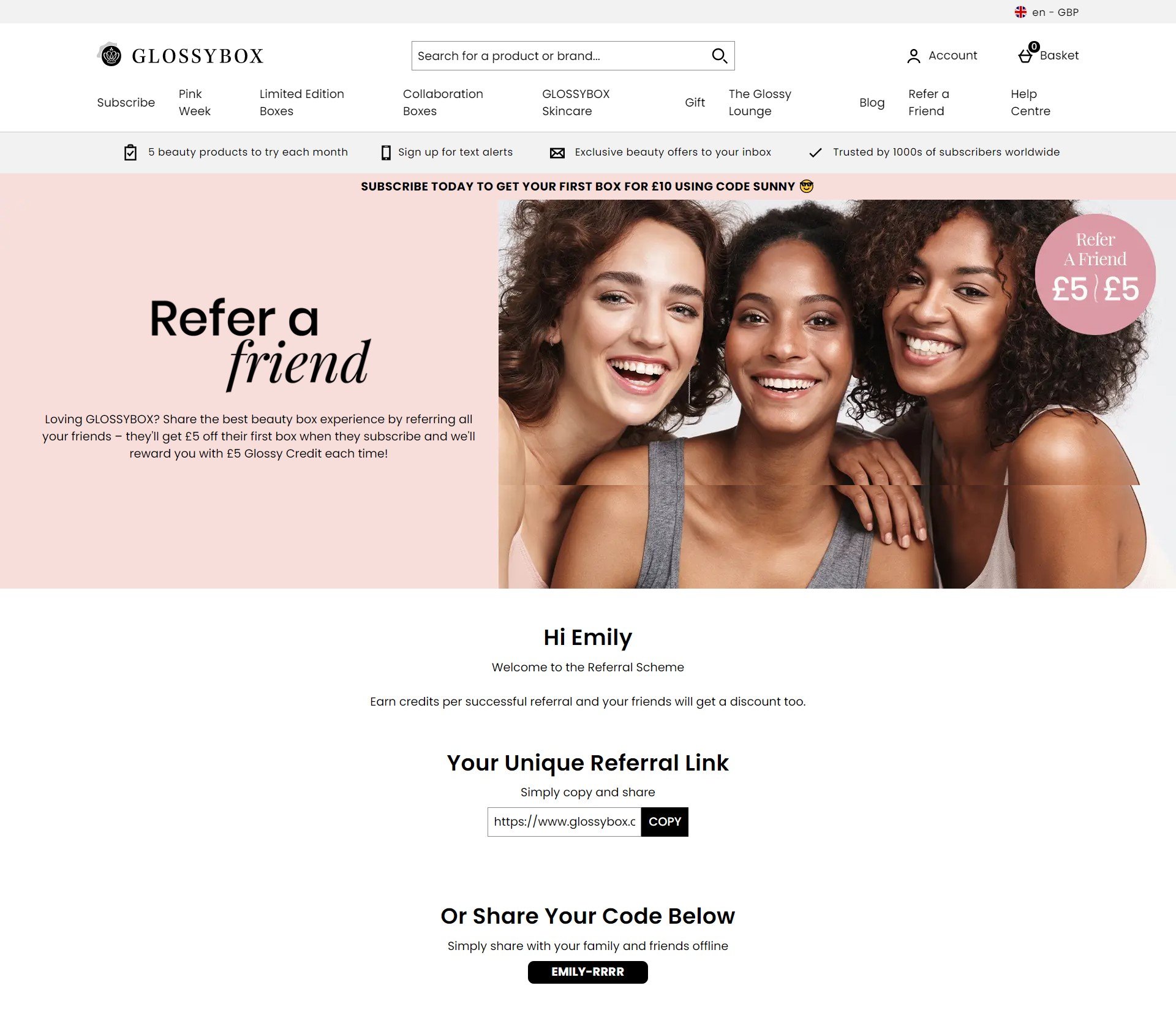 More About Glossy Credits!
Now that your friends and family have signed up, they can start earning their own credit – just like you already are! But how much can they earn, and for what?
| | |
| --- | --- |
| Action | How Much Glossy Credit Will You Earn? |
| Refer A Friend | £5 |
| Box or Product Survey | £0.25 – £0.50 |
| Box or Product Review | £0.25 |
| Completed Beauty Profile | £0.25 |
Want to know more about Glossy Credit? There's loads for you to read to stay in the know! Have a read (and a watch!) of our handy guide on not only How To Build Up Glossy Credit, but also on the exact things you can spend it on!
How To Spend Your Credit On lookfantastic!
So, you've built up a stash of Glossy Credits, and now's the time to spend them! But did you know you can spend them on lookfantastic? All you need to do is create a lookfantastic account (if you don't have one already that is!) and connect this to your GLOSSYBOX account. It's super easy to do too.
Want more help? Have a read of our guide to linking your accounts and spending your Glossy Credit on lookfantastic now…
Subscribe To GLOSSYBOX
If you're reading this, you're likely already a Glossy! But, if you're not and you want to get involved, subscribe today! Maybe you can even find a friend who's already a subscriber and use their unique code to save on your first box?
Once a Glossy, you'll of course get your hands on our incredible monthly boxes! But, that's not it. You'll also get priority access and exclusive discounts on our Limited Edition boxes and the GLOSSYBOX Skincare range! As well as access to our exclusive subscriber-only Glossy Lounge which is packed with discounts, offers and competitions for you to get excited about!