Our final GLOSSYBOX Women In Business interview is here… It's been an incredible couple of months talking to all the fabulous business women we've met and our final female to showcase is no different! Say hello to Laurel, the brain behind Curl & Crown…
After brainstorming Christmas present ideas for her little sister, Laurel found a gap in the market for practical, stylish hair care products and accessories for those with curly hair. After such a positive reaction to the product Laurel ended up making herself from scratch, she knew she was onto a winning business idea!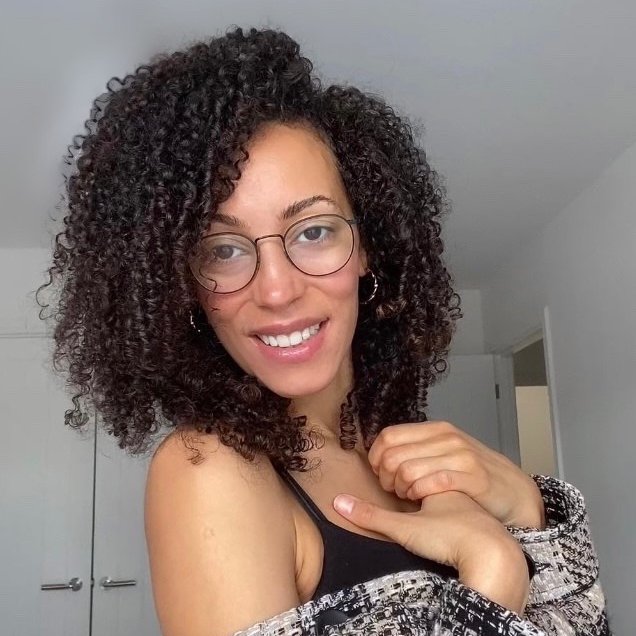 Hey Laurel! So, tell me more about how Christmas shopping for your sister turned into a business…
My little sister was approaching the age at which I thought she would probably soon start to take more of an interest in her own hair, so I wanted to put together a cute and practical set to help her on her own curly girl journey. I compiled a box of my favourite hair care products and other essentials bits and pieces, but realised that the bonnets available in shops were either going to be too big or came in a basic and unappealing colour choice.
That's where I got the idea to make her a custom bonnet myself, that would be made of great fabrics and in colours that matched her personality! Her reaction on Christmas Day said it all for me and I knew I was on to something. Soon after, I started to brainstorm and research products that were missing or could be improved for curly curls, and from that Curl & Crown was born.

Are there lots of issues that those with curly hair have to deal with?
If you ask anybody with curly hair any question regarding having to wash, detangle or style their hair, you will more than likely be greeted with a huge sigh, an eye roll or probably both. And that's quite simply because most of us don't enjoy having to do any of those things. The reasons why vary, but tend to centre around the time, effort and uncertainty of completing these tasks.
That's really interesting to hear. So, how do your products help solve these problems?
Baring all this in mind, Curl & Crown products are tailored to try to either eliminate or lessen such issues. For example, wearing one of our satin bonnets or using a satin pillowcase will reduce the amount of friction on your hair. This reduces frizz, which then means your style looks better, for longer. In turn, this also allows you more time before having to start all over again.
Our scrunchies allow for effortless protection and styling as they don't get caught or tangled in curly hair like conventional bobbles normally do. Our detangler brush is great for easy detangling and our wide tooth and Afro combs are perfect for styling too. These are just some of the products we offer, but each one has been specifically chosen to target a particular gripe amongst the curly community.
All of your satin products are handmade to order – where did you learn to sew?
I think I picked up some basic sewing skills from high school during textiles lessons. I then built on my skills during my later teens when I used to customise my own clothes! Now, if I need to learn how to sew something different, I tend to turn to the internet, specifically YouTube. It's a person's best friend when trying to pick up or strengthen a skill!
You must be kept really busy! What does a typical day at Curl & Crown look like?
As Curl & Crown is not my main job, it takes a lot of effort to ensure I can balance the business effectively alongside my full time career. I tend to work mostly in the evenings and on weekends.
So, typically, I would come home from work, dropping off any orders at the post office on the way that I made the previous day. Once home and boring adult stuff was out of the way, I tend to continue making orders, and then pack them all together as the last task, ready for posting the next day. After this, I would usually do admin whilst in bed. This could be ordering fabrics, postage supplies and stock, answering emails, or uploading and scheduling any content that needs to go out on Instagram or TikTok!
Is it easy to motivate yourself to do all that needs doing with Curl & Crown after a long day at work?
In all honesty I find it very difficult. I know there is this idea of a woman in business being an absolute boss, in control of every aspect of their life, but the reality of it isn't that for me. I have times when I find it difficult to stay motivated and on top of everything. There are days when I am so tired from work and I put off making orders, but doing this is never helpful as I just end up doubling my work load for the next day.
I would definitely say that I work best under pressure though, and always manage to find the time to get work done when pushed to the wire. As a result, I have had many late nights staying up to make sure I can keep on top of things. Even with saying that though, I do sometimes fall behind during particularly busy periods. I think making sure that I keep the best possible image going for my brand motivates me to get the job done.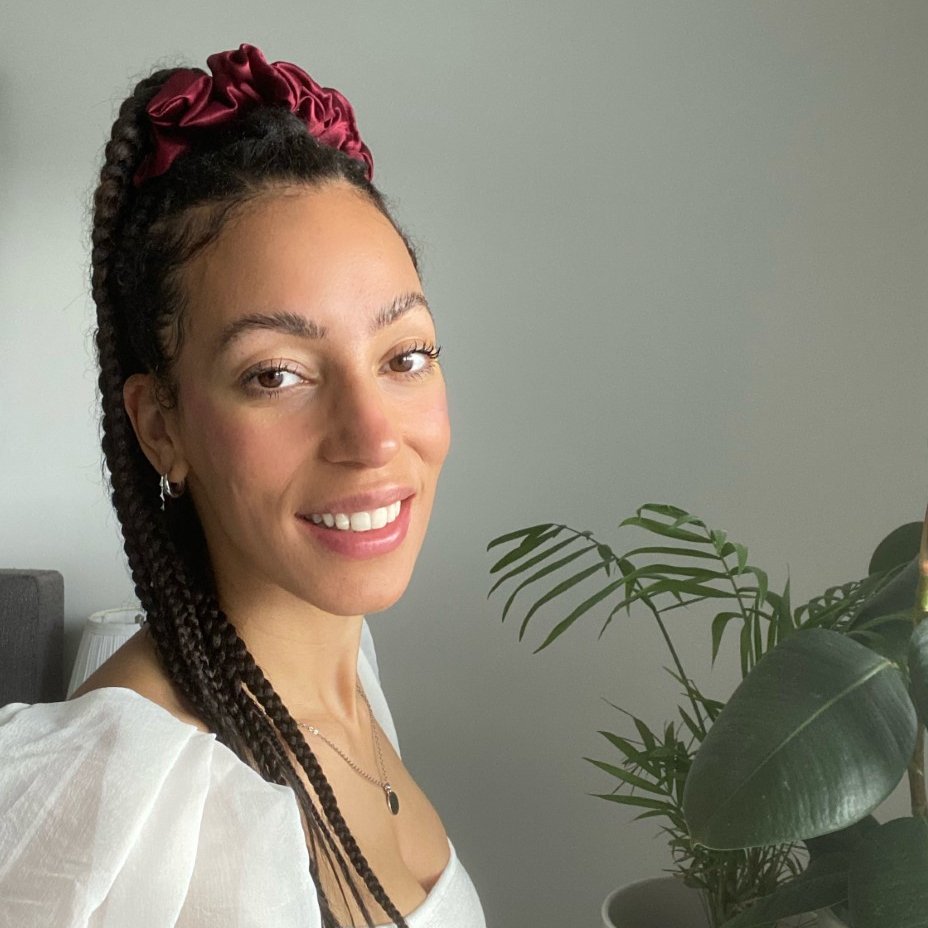 Working on your own brand must be fun though… What gets you most excited about getting up and working on Curl & Crown every day?
Knowing that I have built something that is helping people take care of their amazing hair excites me. I also love seeing the creativity of orders and knowing that each person has a unique style and goal, which I can usually work out from what they have ordered. In addition to this, I love reading the messages that some customers write to go along with their orders – it really gives me an insight into who they are and sometimes they write down something really nice for me too which is the sweetest thing!
Reading messages must be so lovely, would you say this is the most rewarding part of running the business?
All the lovely feedback I get from customers really makes my day. I love reading reviews and messages saying how much they loved my products, packaging or services. Sometimes customers will make an order and just leave a message to say how much they love the brand or they'll leave words of encouragement which I find so heartwarming. It makes the long nights making and packaging orders worth it!
One of my most memorable points however has to be my first order. It was such a high! I got a huge buzz of knowing that someone was sitting somewhere in the world, thinking that they liked my product enough that they were prepared to pay for it. Even though that was obviously the main point of starting a business, it blew my mind when it actually happened! Even to this day, I still love the feeling.
I also love how busy I was over the Christmas period. It was amazing to see my business have a high so early on. I even needed to call on the same little sister that helped inspire me the year before to help me pack up orders in time for the Christmas post deadline. It was like a full circle moment!
Have there been any challenges that haven't been so fun to deal with?
As a one woman operation, there is a lot that goes into making every order. Having to manage stock levels, ensuring orders go out on time, responding to messages, lost packages, keeping my selling platforms and social media up to date, product photography, tracking expenses, taxes can all be a challenge too. The list seems endless at times, so it's a constant learning curve of balancing all these things.
As orders vary, there is no one formula that works for making sure I am on top of all these things all the time. As the business is still in its infancy I think I am yet to strike the perfect balance.

You seem to be juggling everything really well! Is there anything you've learnt whilst running Curl & Crown that you think would be beneficial for others starting their own businesses to know?
My advice would definitely be to go for it! Just start. You will never really know if it will work if you don't give it a go. I would also say make sure you do your research, to see if there is a market for your product or business idea. But don't spend too much time overthinking or you'll never get things off the ground – I am speaking from experience here!
When you have your idea, make it unique to you. Nobody else will be able to replicate this exactly. Your personality and creativity will be what makes your products stand out.
I would also say that as much as you will grow and learn as you go along, try to stay as organised as possible from the start. This will save yourself time later down the line! Lastly, have fun with it and enjoy the journey. It's a crazy but rewarding one.
More From GLOSSYBOX Presents Women In Business
Loved this interview? We've got plenty more Women In Business interviews already live on the GLOSSYBOX blog! Check them out via the links below…
Subscribe To GLOSSYBOX
Never miss out on any of the GLOSSYBOX fun by subscribing to become a Glossy today! You'll start receiving our monthly boxes packed full of beauty treats immediately, as well as plenty of other Glossy benefits. These include priority access to all Limited Editions, subscriber-exclusive discounts on these and on our GLOSSYBOX Skincare range and access to our Glossy Lounge!