As we're sure you already know, this month we've got another INCREDIBLE Golden Ticket giveaway. If you find a shiny ticket in your June GLOSSYBOX, then CONGRATULATIONS… you're a winner! 
But what's your prize…? 
We've teamed up with I Saw It First to treat over 100 lucky Glossies to some new summer fashion staples! There will be 100 £20 vouchers up for grabs, as well as two incredible £1200 vouchers to be won – that's officially an ISIF wardrobe for a year!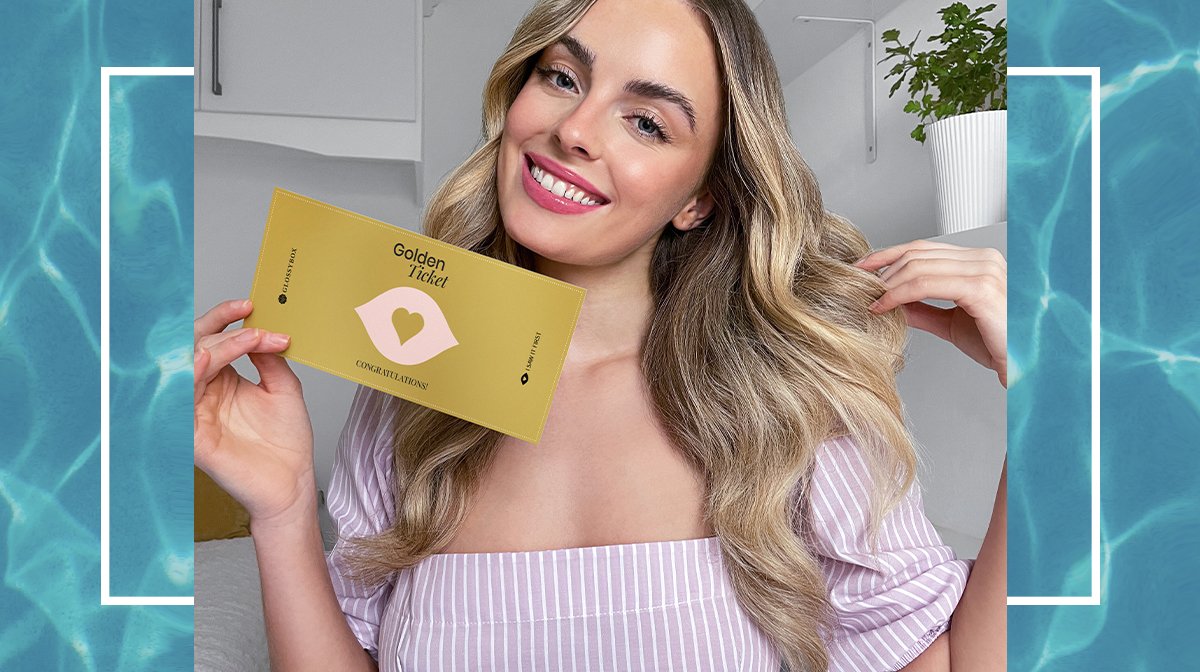 But what would Team Glossy buy if they won a golden ticket? We asked the girls at Glossy HQ to spend their lunchbreak doing a little I Saw It First window shopping to share the exact products their hauls would include. 
Here are their favourite I Saw It First summer fashion picks!
Cassie – Senior Social Media and Influencer Manager
I did an I Saw It First haul, and actually bought all of the pieces I put in my basket! I love these Grey Colour Block Wide Leg Jeans, and this Floral Mesh Milk Maid Puff Sleeve Bodysuit. I also had to buy these Cream Toe Post Cross Over Croc Heeled Sandals and this Black Knot Handle Woven Detail Shoulder Bag.
Kit – eCommerce Manager
If I won an I Saw It First Golden Ticket, I'd pick the Green Floral Print Square Neck Puff Sleeve Midi Dress. I'm a sucker for a floral midi – they're easily dressed down with a pair of Docs or dressed up with heeled boots. And an added bonus, the teal colour is so complementary to my skin tone (and the model also giving me me vibes!).
Emily – Beauty Editor/
Senior Content Executive
I love this Green Woven Oversized Dip Hem Shirt Dress. Oversized enough to wear as a dress if I'm getting dolled up, or if I was going somewhere more casual, perfect for wearing with a pair of cycling shorts underneath! I also can't get enough of gingham right now – it'll be my summer staple as soon as the sun finally comes out! This Baby Blue Gingham Puff Sleeve Tie Back Crop Top would look adorable with some light blue denim jeans or shorts! The back is also super cute
Beth – Head of GLOSSYBOX UK
I'm loving I Saw It First's Emerald Green Woven Floral Print Frill Hem Smock Midi Dress. It's a perfect relaxed outfit for day drinks, and it has long sleeves to keep you warm in the beer garden when the sun goes down! I'd pair it with some cute black sandals, like the Woven Front Leather Flat Sandals as well as the Hammered Double Circle Buckle Belt, to create a more flattering synched-in shape. Bring on the cocktails!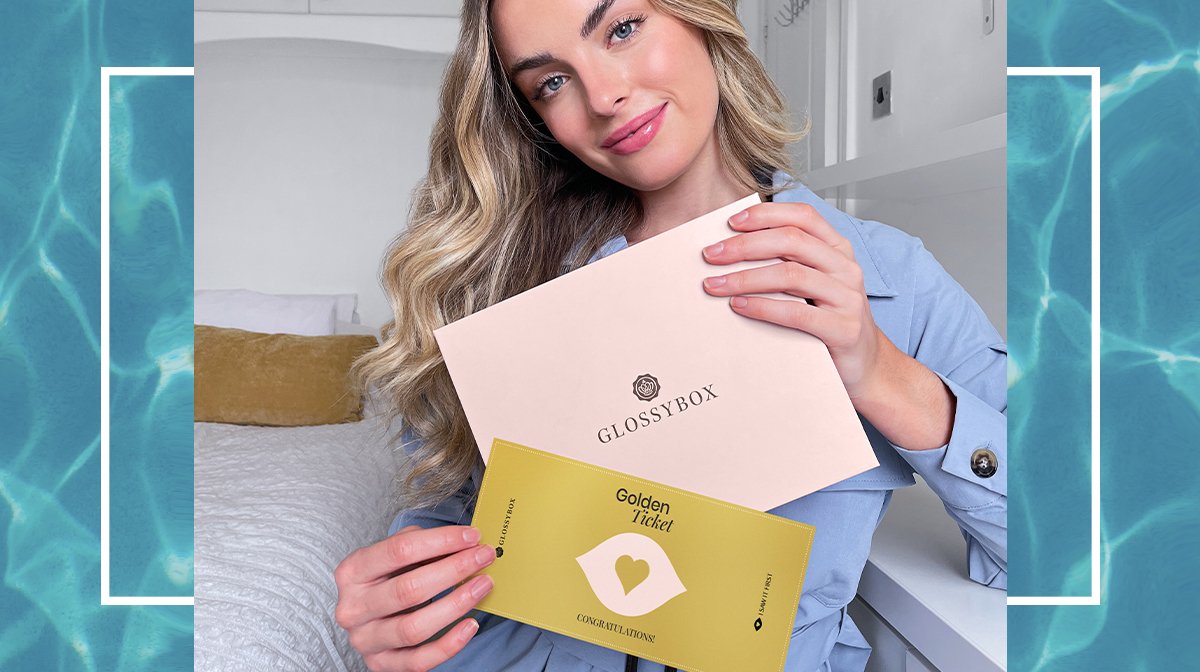 Subscribe To Be In It To Win It!
For a chance of winning one of over 100 GLOSSYBOX Golden Tickets, you have to be a subscriber! So, sign up to become a Glossy today to receive your very own June 'Dreaming Of Paradise' GLOSSYBOX and open it up to see if you're a winner. As a Glossy you'll also gain exclusive-subscriber only access to the Glossy Lounge, and get priority access and exclusive discounts on our Limited Edition boxes and the GLOSSYBOX Skincare range!