There isn't long to go now before the third edition of the GLOSSYBOX Grooming Kit goes on sale! Filled with £85 worth of premium products, it includes all of the head-to-toe products he needs to enhance his natural good looks.  
Whilst I've already unveiled the first six products featured inside, I'm really excited to reveal the final two. They're the cure for his rough and oily skin.  
BARBER PRO: A Revitalising Foot Treatment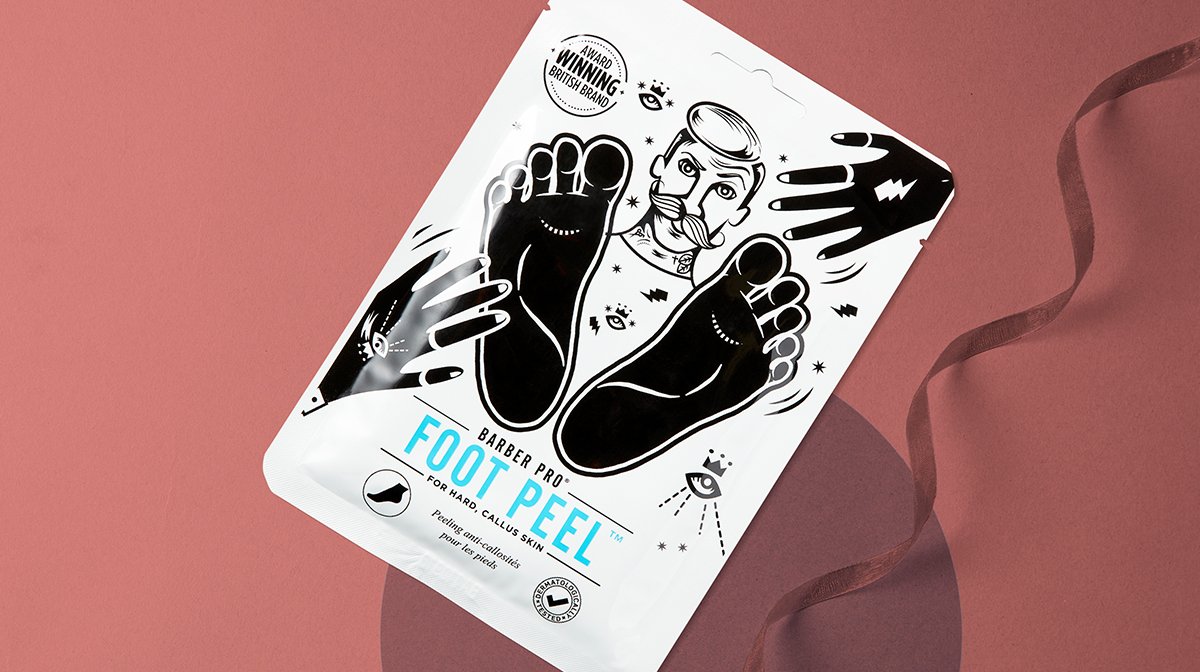 Now I know that a foot treatment might not be the most obvious gift to buy a man, but just think about it. How many men do you know suffer from calluses or have really rough skin on their feet? They might not know it yet, but they need this product.  
About 

The

BARBER PRO

 Foot Peel

 
You see, the BARBER PRO Foot Peel boasts an advanced formula that blends both salicylic and glycolic acids with 16 natural plant botanicals to gradually peel away dead and rough skin over the course of 7 days. Those unpleasant calluses will be replaced by soft, healthy skin.  
Chances are that whoever you gift this Limited Edition to won't have used booties like these before, so you may need to talk him through how to use them. Tell him to: 
Thoroughly wash his feet using just water, then dry them.

Remove the booties from the pouch and cut along the cutting lines.

Place his clean, dry feet into the booties.

Keep them on for up to 90 minutes.

Remove the booties.

Thoroughly wash his hands and feet using just water.
His feet will be left feeling healthier, softer and revitalised! A few quick warnings though, make sure that he doesn't apply any foot cream immediately after having worn the booties. He also shouldn't use them on broken, damaged skin or try to walk around whilst wearing them. 
About BARBER PRO
If you've received our Grooming Kit Limited Editions before, you'll know just how much we love BARBER PRO products. The world's first sheet mask range developed specifically for men, these products are scientifically formulated to deliver great results. They are also dermatologically tested, so you don't have to worry about sensitivity. You can just enjoy the brilliant results. 
Of course, if it's outstanding results that you're after, you might want to check out the final sneak peek too… 
Biore
:
 A Deeply Cleansing Pore Treatment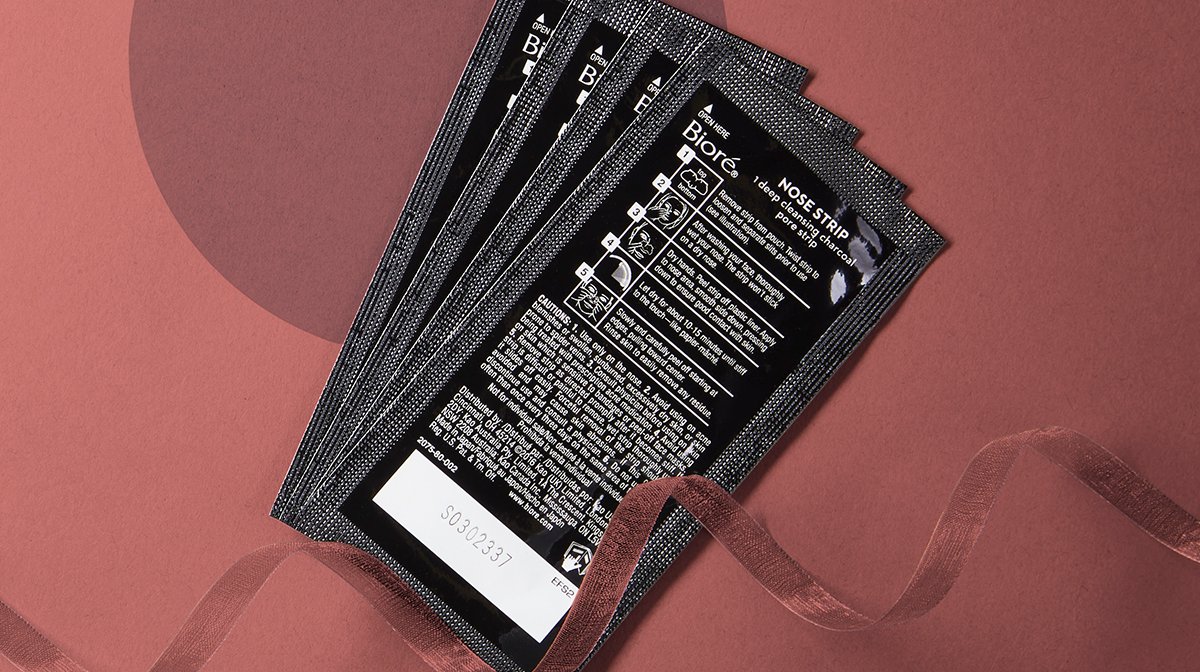 Did you know that we have over 200,000 pores on our faces? These can easily become clogged with dirt, impurities and excess oil. If you know someone who feels self-conscious about their oily skin or blackheads, then they'll definitely appreciate the Charcoal Deep Cleansing Pore Strips For Men.  
About 

Biore's

 

Charcoal Deep Cleansing Pore Strips

 
Boasting Biore's patented C-Bond Technology, these strips act like a magnet, drawing out dirt and impurities from deep within pores. On top of that, they are formulated with natural charcoal which also helps to remove excess oil. This combination allows you to remove a week's worth of build-up from your pores, preventing the appearance of blackheads and radically improving the look of oily skin. 
How To Use These Pore 

Strips

 
You've no doubt seen viral videos of people trying to remove pore strips after having left them on for hours. Don't let whoever uses these strips follow their example! Instead, show them these instructions to achieve the best possible results: 
Remove one of the strips from the pouch, then twist it slightly to loosen and separate its slits (this part will make more sense when you're holding the

product in your hands).

Cleanse your

face and pat it dry, before thoroughly wetting your nose.

With dry hands, peel the strip away from the plastic liner.

Apply it over your nose area, placing the smooth side on your skin. Press it down to ensure it is in full contact with 

your skin. 

 

Leave it to dry for 10 to 15 minutes. It should 

feel stiff to the touch.

 

Starting at the edges, slowly and carefully peel the strip off, pulling it towards the centre.

 

Rinse off any residue with lukewarm water. 

 
Insider Tip: The strip should be removed as soon as it goes stiff. If you have waited too long or the removal feels painful, don't re-enact those viral videos of people hopelessly trying to yank it off. Instead, wet the strip over and over again until it just slides off.  
About 
Biore
If you have any concerns about your pores, Biore should be your go-to brand. Originally founded in Japan, they create unique and innovative formulas to help to reduce the appearance of pores. In fact, the whole brand is dedicated to just that. You can explore other products in the range here.  
And that's every product inside the third edition of the GLOSSYBOX Grooming Kit! Don't miss out on getting one… 
How To Buy The GLOSSYBOX Grooming Kit
The GLOSSYBOX Grooming Kit Limited Edition costs £25 for subscribers and £30 for non-subscribers. It will go on sale Friday, 12th of June at 9am for subscribers and at 12pm-lunchtime that same day for non-subscribers. 
Your Full Product Guide
Now that I've revealed all of the products nestled inside this Limited Edition, I'll be sharing a full recap in just a few days. Keep an eye on the blog and on our social channels for the latest updates In the meantime, feel free to read over the sneak peeks again: 
Subscribe 
For
 Priority Access
It's no secret that GLOSSYBOX Limited Editions sell out fast! If you don't want to miss out, subscribe now to get priority access! You'll also enjoy an exclusive subscriber discount.