Back by popular demand, we're bringing out a third GLOSSYBOX Grooming Kit! It features eight premium products worth over £85. If you missed the first three reveal blogs you can read them here, here, and here. For now, though, I'd like to introduce you to the next two products… 
Plant Apothecary: A Revitalising Shower Gel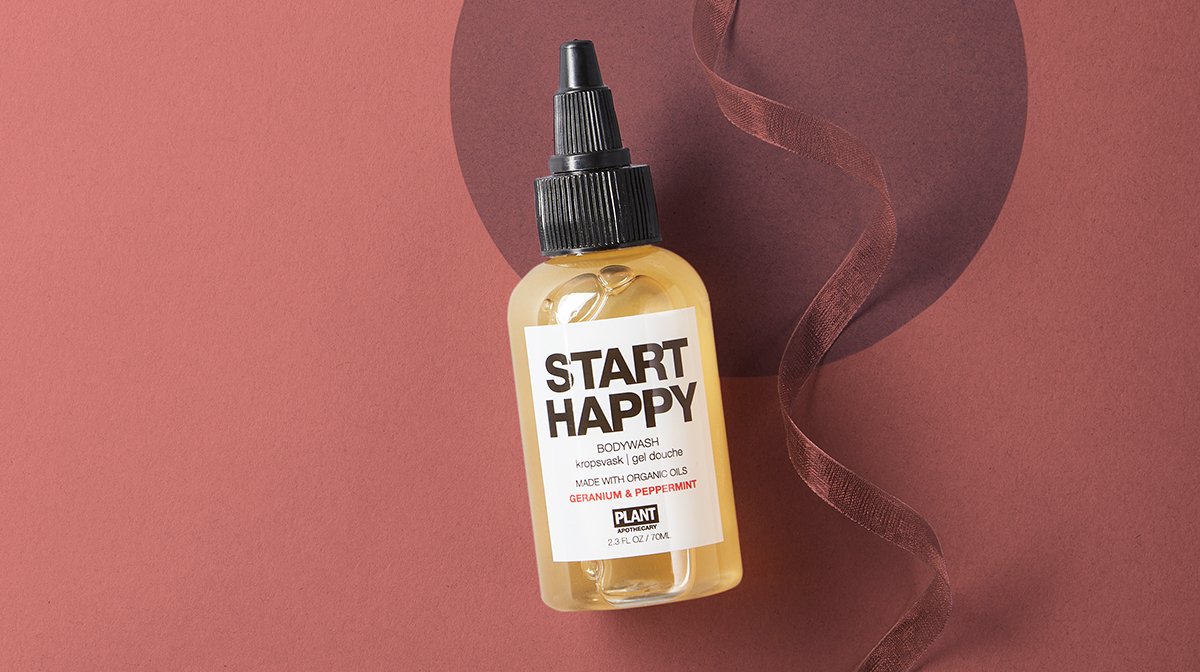 There's no better way to start the day than with an uplifting shower. Not only does it make you feel more awake and ready to take on the day, but it can put you in a great mood too. If there's one brand that knows that better than anyone, it's Plant Apothecary. 
Introducing Two

Organic Body Washes

 
When you order your Grooming Kit, you will receive one of two body washes:
START HAPPY Organic Body Wash

b

lends organic geranium and peppermint essential oils. It

not only cleans your

skin,

 but it invigorates it 

with an 

uplifting scent that will boost you

r

 mood 

too.

WAKEY WAKEY Organic Body Wash is formulated with rosemary and lemongrass essential oils which stimulate and revive both your mind and your body. It's the perfect pick-me-up in the morning!
Better yet, both of these body washes are free of nasties, including parabens, SLS, petroleum, silicones, and harsh chemicals.  
Making 

The

 Most Of The Body Wash

 
These shower gels have a honey-like texture that lathers as you apply it onto your wet skin. Simply rub it between your palms, then massage it onto your body. Alternatively, you can squirt it under running water in the bath to create a gentle soak. Either way, you'll feel refreshed and revitalised after having used it! 
About Plant Apothecary 
A certified organic and eco-friendly self-care brand, Plant Apothecary only use the highest quality botanical ingredients and organic essential oils to create their plant-based skincare. Everything in their range is highly effective, clean, vegan and cruelty-free. What's not to love? 
Speaking of products that he'll love, I have a feeling that he'll appreciate the next sneak peek just as much… 
Meet 
The
 REGENERATE Enamel Science™ Advanced Foaming Mouthwash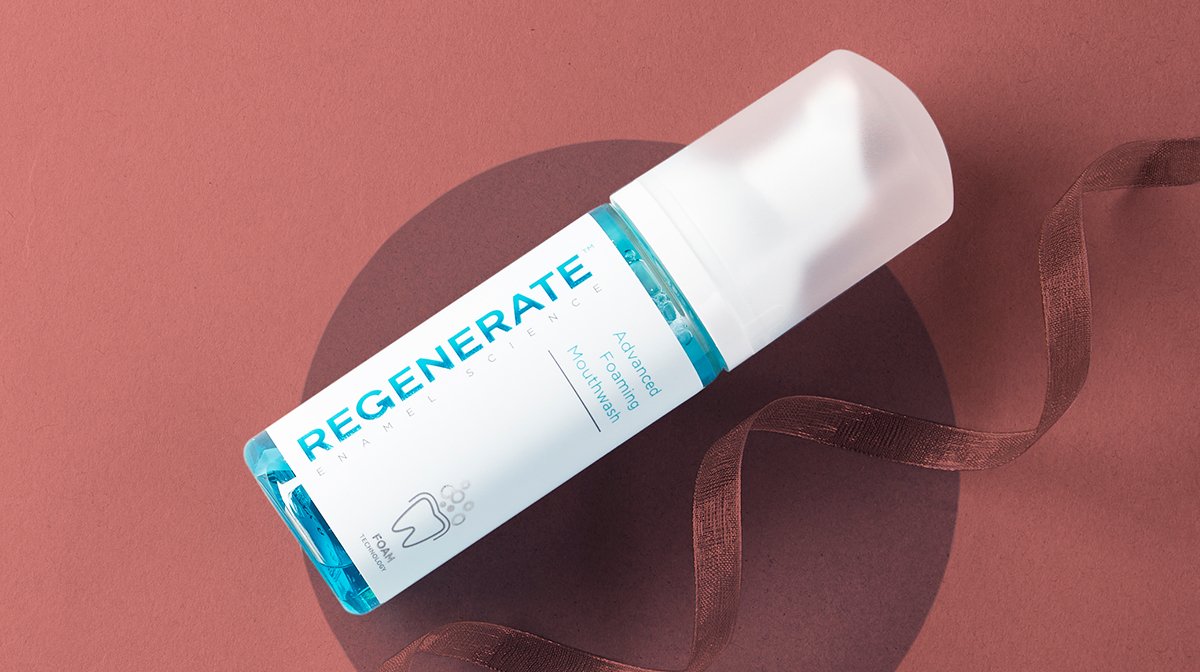 If there's one product that is guaranteed to make you feel clean and refreshed, it's a mouthwash.
If you've heard of the Regenerate brand before, you'll know just how much scientific research goes into every one of their products. Their mouthwash is no exception.  
Boasting a FOAM technology, it works to restore tooth enamel mineral* by reversing the effects of erosion and preventing further damage. Its unique formula not only makes your teeth stronger and healthier, but also gives you long-lasting, fresh breath.  
Another great thing about this mouthwash is that it comes in a convenient, portable format. You can easily carry it around with you and use it on-the-go. Don't worry though, just because it's small doesn't mean it isn't mighty. This compact size still contains up to 50 rinses, which is as many as a 500ml bottle of regular mouthwash. 
How To Use Your 

Mouthwash

 
To best protect your enamel, this mouthwash should be used after brushing and immediately after you have finished eating (yes, even after snacks!). Simply apply 3 pumps into your mouth, swill it around for 30 seconds, then spit it back out. It will provide long-lasting freshness! 
About 
The
REGENERATE Enamel Science™ Range
This mouthwash is part of the REGENERATE Enamel Science range, the first oral care regime enriched with their patented NR-5™ technology. Inspired by bone repair, this technology regenerates enamel with exactly the same mineral that your teeth are made of. It is the ultimate oral care routine.  
You can find out more about this incredible brand here. Of course, if you or someone you know would rather try it for themselves, you could always purchase the GLOSSYBOX Grooming Kit.  
How To Buy The GLOSSYBOX Grooming Kit
The GLOSSYBOX Grooming Kit Limited Edition costs £25 for subscribers and £30 for non-subscribers. It will go on sale Friday, 12th of June at 9am for subscribers and at 12pm-lunchtime that same day for non-subscribers. 
More Sneak Peeks To Come
I'll be revealing the final two products in just a couple of days, so keep an eye on the blog and on our social channels for the latest updates. If you missed any of our earlier reveals you can read about The Gruff Stuff here and Dr.Dennis Gross here or about House 99 and Men Rock here. 
Subscribe 
For
 Priority Access
It's no secret that GLOSSYBOX Limited Editions sell out fast! If you don't want to miss out, subscribe now to get priority access! You'll also enjoy an exclusive subscriber discount.