In case you missed the big announcement, let me fill you in: the GLOSSYBOX Grooming Kit is back for its third edition! Worth over £85 and featuring eight premium products, it makes a great gift! 
Whilst I've already revealed that this Limited Edition includes a powerful serum by Dr.Dennis Gross Skincare and an innovative spray moisturiser by The Gruff Stuff (you can read about those here and here), I can now announce the next two products to be featured in the Grooming Kit… 
House 99: A Hair Styling Pomade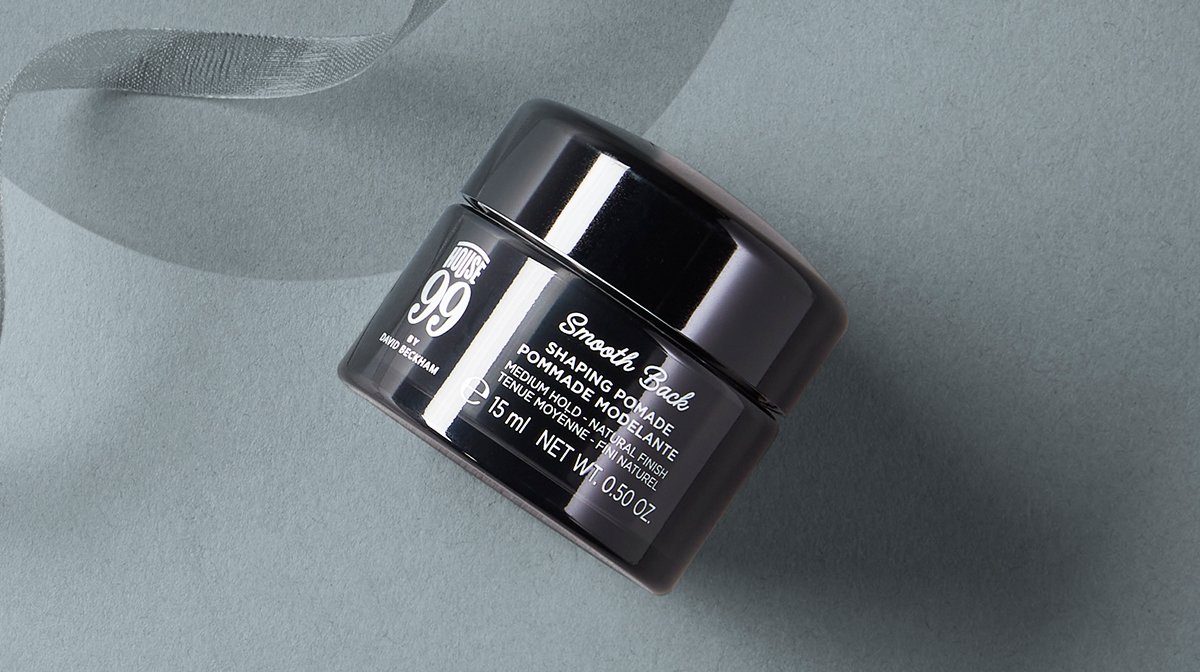 Finding hairstyling products that don't leave tresses feeling greasy or crisp is no mean feat, so we thought this was the perfect opportunity to introduce men to the Smooth Back Shaping Pomade by House 99. 
A Medium Hold Styling Product

 
Formulated with spirulina and quinoa extracts, this styling pomade boasts a unique water-based texture that offers medium hold and a natural finish. Better yet, it isn't greasy at all and washes out really easily.  
Whilst this styling product is particularly effective on medium length hair, anyone can use it. All he needs to do is rub a small amount into the palms of his hands, then work it through his hair to style and shape his locks as desired. The best part? It works on both dry and damp hair, so he can use it at any time.  
About House 99
House 99 is a grooming brand founded by David Beckham. With a team of barbers and scientists, he created a range of products that not only make men look good but feel good too. The ex-footballer loves to mix up his style and he wanted to give other men the freedom to do the same. 
Now that he's got the hair on the top of his head sorted, we can focus on grooming his facial hair too…
Men Rock: A Conditioning Beard Balm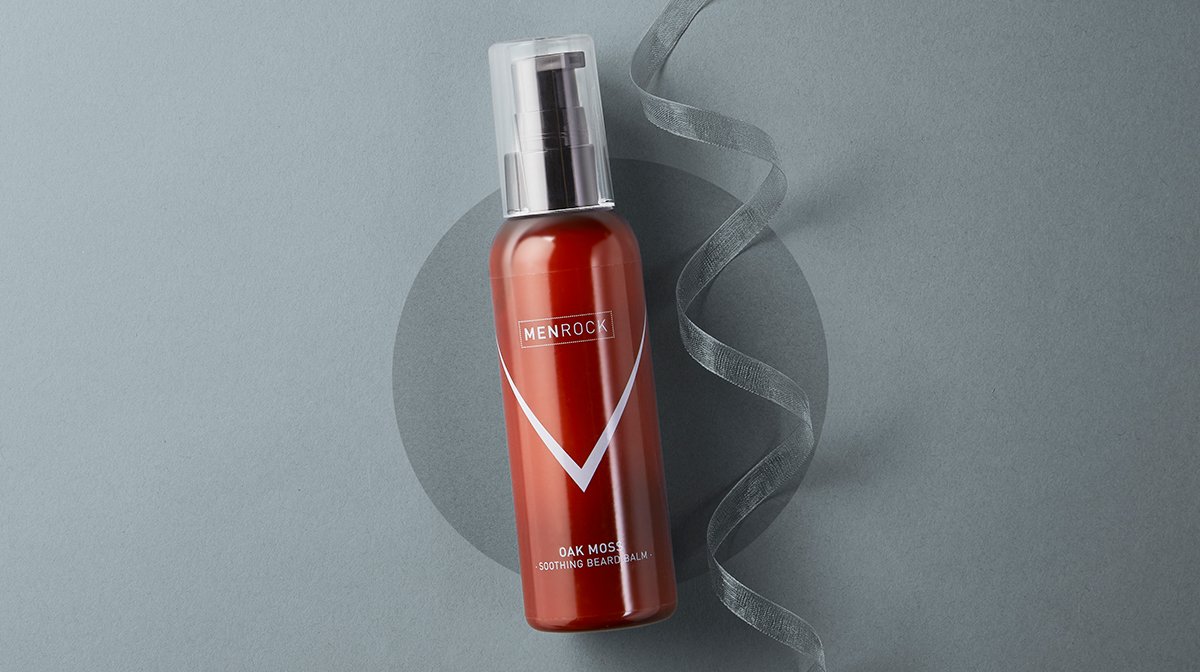 Ask any man who has a beard and he'll tell you that it takes a lot of time and effort to maintain it. Whilst leaving it to grow au-natural make work for some, not everyone can pull off the rustic look. Fortunately, Men Rock have created two conditioning beard balms to keep his facial hair groomed and soft: the Soothing Oak Moss Beard Balm and the Sicilian Lime Beard Balm. You will receive one or the other in your Grooming Kit!
About 
These
Beard Balms
Whilst the Oak Moss balm boasts a subtle woody scent for forest-like freshness, the Sicilian Lime one has a delightful zesty fragrance.  Whichever one you receive, it will help to:
Condition and maintain beard hair

 

Hydrate and moisturise the skin beneath

 

Prevent any itchiness

 

Ged rid of any beard dandruff

 
Better yet, neither will leave any oily or waxy residue on the hairs!  
How To Apply The 
Balm
After having had a bath or shower, all he needs to do is apply a small amount of balm onto his towel-dried beard. He should then massage it into the hairs and skin beneath until it is fully absorbed. A soft beard and soothed skin await! 
About Men Rock
A beard and shaving company born in the streets of London, Men Rock take inspiration from traditional barbers to provide you with the best quality grooming products out there. Whilst their razors will help you to achieve a professional shave at home, their beard soaps, balms and waxes are the ultimate beard grooming essentials. 
Know someone who is looking to style their hair and groom their beard? The GLOSSYBOX Grooming Kit would make a great gift for them!  
How
 To Buy 
The GLOSSYBOX Grooming Kit
The GLOSSYBOX Grooming Kit Limited Edition costs £25 for subscribers and £30 for non-subscribers. It will go on sale Friday, 12th of June at 9am for subscribers and at 12pm-lunchtime that same day for non-subscribers. 
More Sneak Peeks To Come
I'll be revealing the other four products over the next few days, so keep an eye on the blog and on our social channels for the latest updates. In the meantime, you can catch up on the first two sneak peeks here and here.
Subscribe For Priority Access
It's no secret that GLOSSYBOX Limited Editions sell out fast! If you don't want to miss out, subscribe now to get priority access! You'll also enjoy an exclusive subscriber discount.