And so we continue our GLOSSYBOX Women In Business series, bringing you four more incredible females who have built and now run their own companies…
This week, we've been chatting with Lydia, founder of Kalon Candle Co – a brand of gorgeous body inspired candles that she founded during the first lockdown of 2020. After a whirlwind eight months (and another viral Tiktok video!), Kalon Candle Co is booming, and we couldn't be more behind its vision…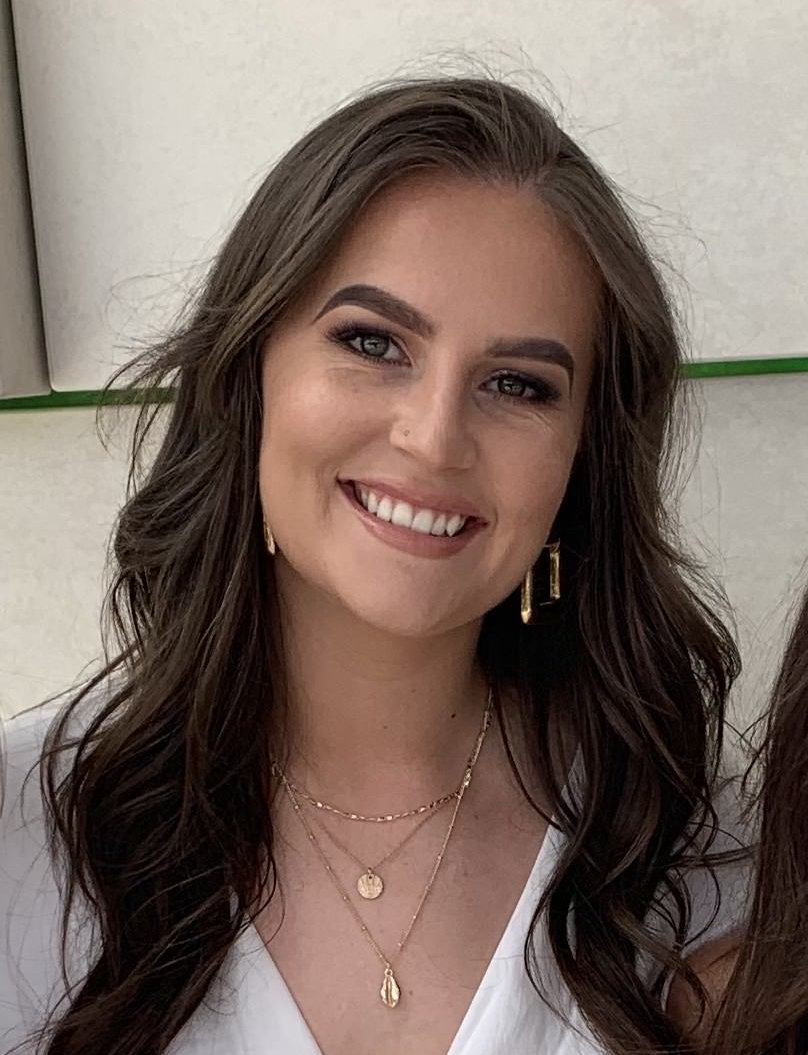 Hi Lydia, what's the story behind Kalon Candle Co?
I have always wanted my own business, that much I always knew. And during lockdown one, when I had free time between leaving one job and starting another, I decided to make my first candle. One of my friends saw it and wanted one, and from there it snowballed – and Kalon was born.
And what was your thinking behind making candles in the shape of the human body?
I loved the sculptural home trends. However, I quickly realised that I couldn't find a mould that represented me, or really any realistic body types, so I decided to make my own to encourage a little more self love. I also wanted to change the narrative we often see around the female body.
I made a Tiktok that went viral (I think to date it has been seen by around 3.4M people!) and very quickly realised that people wanted all different types of marginalised body types to be represented – and also, like me, couldn't find them.
The word Kalon broadly describes beauty that is more than skin deep and so I hope that when someone sees our candles it reminds them that they are more than their body. I'm currently working on new shapes and also something totally new for us, but in keeping with our brand – scented candles. I'm a scientist at heart so these have had a lot of research go into them around the way your brain processes scent, along with the physiological effects. That's all the teaser I'll share for now but I'm hoping they'll go live next month!
This sounds like such fun! Was candle-making a skill you already had, or did you have to learn once you'd decided to launch the business?
The first candle I made just for myself but I cannot tell you how many failed attempts I had before a good candle came out. Frosting, cracking, non centred wicks… Every candle-related disaster you could imagine, happened. But like with everything, after some time – and a lot of different waxes – I found what worked. 
What does a typical day at Kalon Candle Co involve?
Running a business as a solo person is tough. Some days I'm covered in wax from pouring and packing and others I can be sitting at my desk designing labels, editing our website, filming for social media or answering customers' questions. Everything is done in-house so it really is very varied. 
It sounds really busy. How do you find motivating yourself when things get tough?
My top tips would be to implement structure and make lists. Running your own business does come with the perk of designing your own hours, but for me I need a framework to make sure I'm my most productive self.
I'm not a natural early riser, so creating a morning routine that works has been essential. I'm never not thinking about what's next, so I also make sure I set aside time for self-care as it can be hard to switch off. This usually takes the form of lighting a candle, taking a bath and reading a book or listening to a podcast.
I think it's also important to mention discipline here, something that is often overlooked and undermentioned. We are all human and even the best of us aren't motivated every moment of every day. However when that fails, discipline kicks in and ensures I keep pushing forward even on those days where my inspiration and energy levels are low. 
I'm sure if you love what you're doing, it's much easier to stay motivated… What gets you most excited about getting up and to work each morning?
I always knew I wanted to help people, however I didn't know that would be through candles. I live for the messages people send me about seeing our candles and being able to accept parts of themselves they previously struggled with. Or someone taking time for themselves and using our products to create a moment of calm during what's been a turbulent year, to support their well-being. 
This sounds so fulfilling. Is there anything else that you would say is extremely rewarding about running Kalon?
Most definitely the connection we have with our customers. We wouldn't exist without them and I like to think that we have a very engaged customer base –  I actively try to include these customers in our most important decisions as a brand through our Instagram too. They really do lead the direction we go, and I love that. 
What's been your most stand-out moment since your Kalon journey began?
To date I think the reaction to our collaboration with Nelly London takes the cake. There's something very special about creating a product that doesn't exist, and taking it from concept through to finish product. I handmade each mould and candle for this collection so it was a true 'labour of love', but I simply wouldn't have had it any other way. Social media can be a powerful force for good and the outpouring of love for this collection really highlighted that.  
And what about the other side of things, have there been any tasks or challenges that haven't been so fun to deal with?
Of course – but highs wouldn't be highs without the lows. Setting up a business can be complex. Between Brexit laws, fulfilment, accounting and trademarking, along with the huge wax shortage we faced during Covid that, for a candle company, was quite concerning, we have had challenges. And, while the internet has a wealth of information that can help, it can also lead to even more confusion. These issues are something I would love to share more about though, to help other start-ups in the future.
This leads perfectly onto my last question… To help others wanting to start their own businesses, what advice would you give?
Just start, no matter how small. I appreciate this is a sentiment often shared and until I got going I never really understood why I read it everywhere. But you really don't have to have it all figured out to start.
A business is an ever evolving journey, as are brands. So just start and let it snowball from there. I would say the other major thing is to create a social strategy as early as possible. Social media has become intrinsic to our lives and it holds a wealth of opportunities to connect you with your target audience. And, in turn, allow them to feel connected back. It's like a direct portal into your consumers and can honestly be so powerful when harnessed in the right way. If you're organised you can batch create content too, so you have posts set up for the rest of the week – and this really helps keep posting consistent. Which is something I'm trying to improve on (although I have far from mastered it yet!). 
More From GLOSSYBOX Presents Women In Business
Loved this interview? We've got plenty more Women In Business interviews coming your way over the next few weeks! Keep an eye on the GLOSSYBOX blog and our social channels for more!
Want to read the interviews that are already live? Check out the links below…
Subscribe To GLOSSYBOX
Never miss out on any of the GLOSSYBOX fun by subscribing to become a Glossy today! You'll start receiving our monthly boxes packed full of beauty treats immediately, as well as plenty of other Glossy benefits. These include priority access to all Limited Editions, subscriber-exclusive discounts on these and on our GLOSSYBOX Skincare range and access to our Glossy Lounge!