One of our main aims at Glossy HQ is bring you all of the latest things from the world of beauty. And on that promise, we deliver! Which is why this month Glossies will be getting exclusive access to an amazing new beauty tool that's set to take online makeup shopping to the next level. 
When your October 'Beauty Tales' GLOSSYBOX lands on your doorstep, not only will you discover five fab beauty products as always, but you'll also find a Foundation Finder colour card that'll allow you to find your perfect foundation match, all without leaving your home.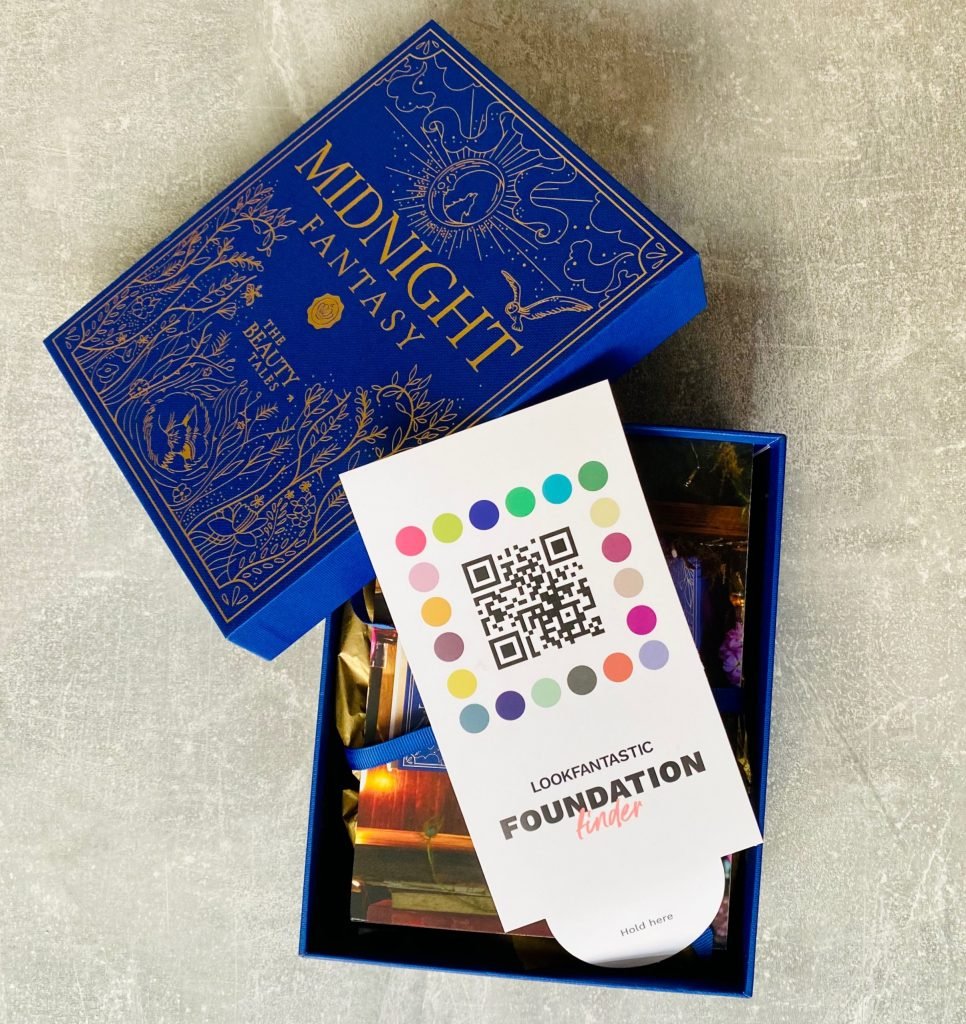 What Is 
The
lookfantastic 
Foundation Finder?
The lookfantastic Foundation Finder is an incredible new online tool that you will be able to use to find your perfect foundation match. Based on your skin tone, as well as your skin type and your foundation needs, this tool uses a simple quiz and a selfie to find the product and the shade that would be best for you. We know getting out to go shopping requires a little more effort than it used to right now. Therefore, whether you find it easier to shop online or you simply want to stay safe at home, you no longer have to head to the shops and swatch testers on your hand to find your foundation match! 
How To Use The
lookfantastic 
Foundation Finder
Using the lookfantastic Foundation Finder couldn't be easier. You simply have to:
Create a lookfantastic account (and link it to GLOSSYBOX!)
Take the Foundation Finder quiz
Take a selfie with your Foundation Finder colour card

And receive your match!

 
Create a lookfantastic account
The first thing you need to get started with the lookfantastic Foundation Finder is a lookfantastic account. But as a dedicated Glossy, who loves spending their well-earned Glossy Credit on all their favourite beauty brands, we know you've already got one of those. 
If you haven't already signed up, you're missing out on taking advantage of one of the best perks of being a Glossy. Ensure you've got an account and that it's linked to your GLOSSYBOX account before you go any further. Not sure how to link the two? Our simple to follow guide on how to link your GLOSSYBOX and lookfantastic accounts will talk you through step by step. 
Take the Foundation Finder quiz
Next, head to the Foundation Finder page on the lookfantastic website to get started. The first step of the foundation colour matching process is the Foundation Finder quiz. This quiz will ask you questions that will allow the tool to work out what type of foundation you would prefer. These questions include what skin type you have, what type of finish you are after and how much coverage you require. 
Take a selfie with your Foundation Finder colour card
The next step is where the magic happens… taking your photo. To get the best results from the lookfantastic Foundation Finder, you should ensure you take your photo somewhere well lit, but with no shadows. Once you've found a good spot, hold your colour card by the side of your face and snap away. If you're happy with your photo, click the 'yes use this photo' and upload it to the Foundation Finder. 
Get your match!

 
Once you've submitted your photo, your foundation match will appear! This amazing foundation shade matching tool will give you the exact product and shade it thinks is best for you, based on your quiz answers and of course your photo. As well as your suggested shade, it will also provide two other shades, one lighter and one darker, which might also be of interest to you depending on your foundation preferences. From this screen you can also add your foundation match to your basket, so we mean it when we say it Glossies… online makeup shopping really couldn't be any simpler!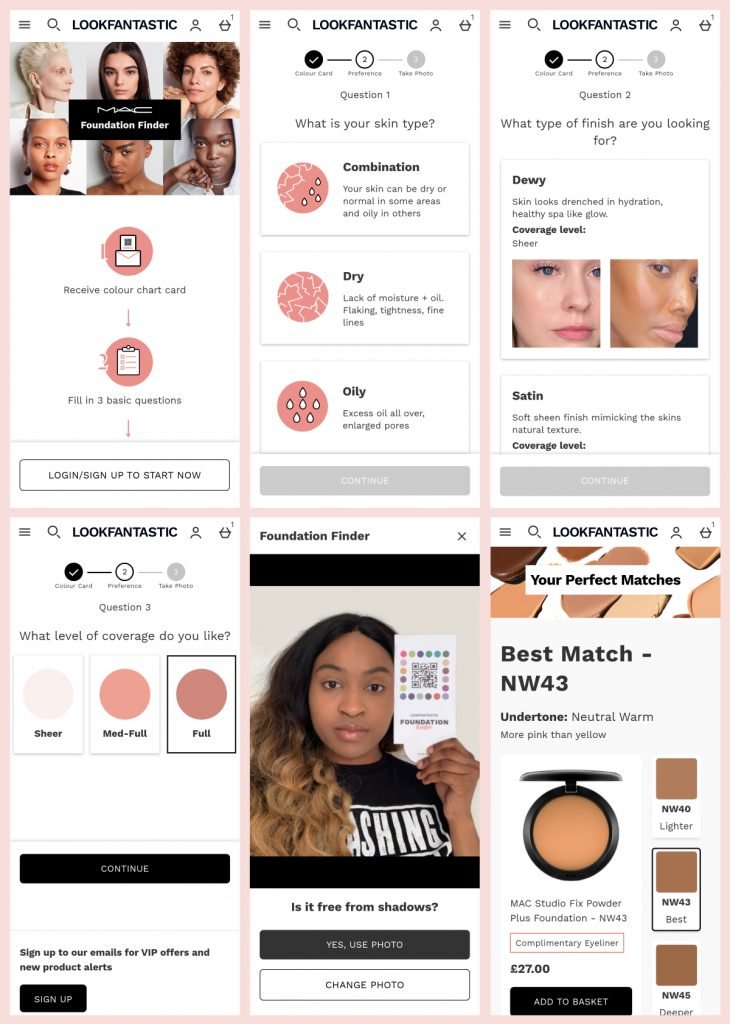 Subscribe To GLOSSYBOX
Want to try the lookfantastic Foundation Finder out for yourself? As we mentioned, there'll be a foundation finder colour card in every October GLOSSYBOX. So, to get yours, subscribe today! By signing up to be a Glossy you'll also receive priority access and exclusive discounts on all of our upcoming Limited Editions!