We've been busy in the GLOSSYBOX beauty booth trialing the latest hair and makeup trends for autumn/winter 2015. First up? Hair accessories, of course.
Seen backstage at countless shows from Dolce and Gabanna to Fendi, it's a trend that's super easy to pull off – whatever the occasion. What's more, it's the perfect way to amp up your style in a few seconds flat. A particular favourite of ours was the look at Giles, where the Toni & Guy team created 'rebellious school girl' inspired braids, tied beautifully at the bottom with a bow.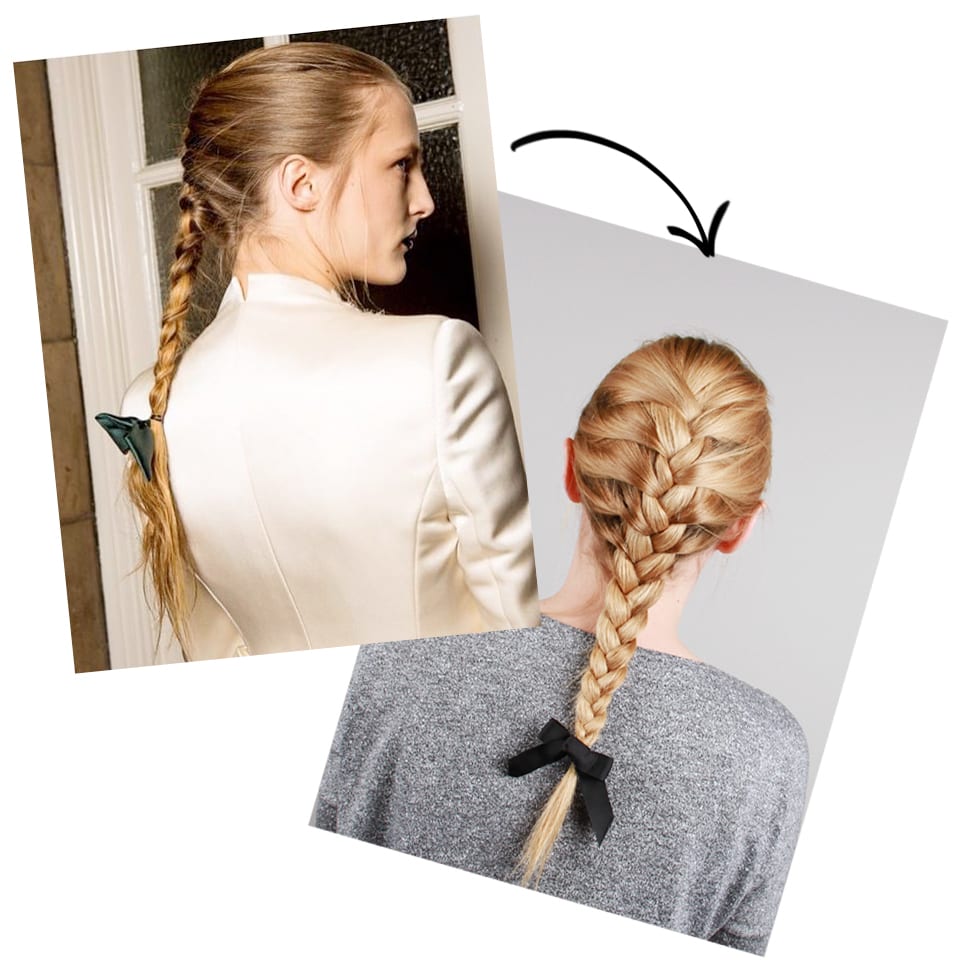 Want to try it on yourself? Here's how…
1. Prep your locks with a little volumising mousse, then blast with a hairdryer.
2. Leaving two strands of hair hanging free either side of your face, split your hair into three sections at the top of your head and begin to plait down the centre, adding extra hair to the sides of the braid as you work your way down.
3. Secure by tying a ribbon into a neat bow shape at the end of the plait. Finish with a dash of hairspray to hold it all in place.
Photo: Instagram Tonyandguyuk