We're so sorry Glossies! Our Glossy Pet Limited Edition boxes were an April Fools! We can't believe how many of you would actually like to see these made though!
♡♡♡
---
We know Glossies love their pets. You're constantly sharing pictures of your furry friends, alongside your monthly box, with us on social media – and we LOVE them! They always seem to want to get in on the Glossy fun, so we've decided to finally create a box just for them too… 
Our GLOSSYBOX x Glossy Pet Limited Edition might actually be our most exciting launch yet! Want to know more? Read on… (and be sure to sign up to our Glossy Pet waitlist too!).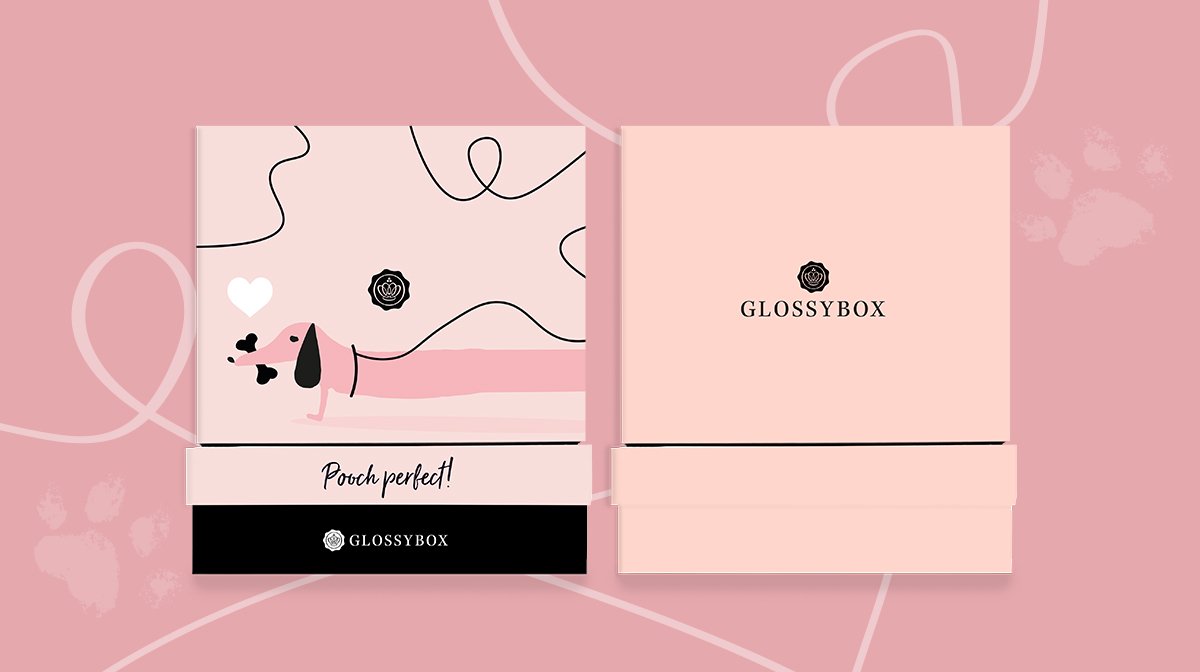 The Story Behind Our Glossy Pet Box
With the 21st of June set to be the end of lockdown (we have our fingers firmly crossed!), we've been working hard to cover all bases – to get you and your canine companion ready for life after lockdown. And how better to do that than with a bit of pampering and preening?
As a Glossy, you get to enjoy beauty treats every month. Bringing you the biggest and most popular products from the some of the industry's most sought-after brands is what we do best. So, we thought you might want to share the last few days of being at home doing what you love, with the furry friend you love by your side.
What's Inside Our Glossy Pet Limited Edition
It seems that Glossies' most popular pet is – by far – a pooch. So, our first Glossy Pet box is a 'pawsome' edit of beauty treats your dog will love! But, to make things even more fun, the products inside are going to mirror your June monthly box too… 
We don't want to reveal anything just yet but trust us when we say we've thought of everything! Want shiny strong locks for your first proper day out? So does your dog! Want perfect manicured nails? As does your pooch!
As well as five products that'll match what you'll receive, there'll also be a handful of extra pup-perfect pampering treats. There'll be 10 fabulous items inside, together worth over £60 – six full size and four deluxe minis to be precise! 
More Exciting Pet-Related Fun To Come
While our first Glossy Pet Limited Edition has been made with dogs in mind, fur-tunately we've got so much more to come. We asked you to tell us all about the pets you have at home to help us choose which other animals we should cater for. Keep your paws ready to pounce, as we'll also be announcing Limited Editions for cats, rabbits and even fish in the coming months too!
Want to stay in the know? Again, make sure you've signed up to our Glossy Pet waitlist to be the first to know more about these 'pet-tacular' boxes! 
How To Purchase Your Very Own Glossy Pet GLOSSYBOX
Our Glossy Pet Limited Edition will go on sale Friday 21st May. As usual, if you're a subscriber you can purchase yours at 9am, while non-subs can get theirs from 12pm the same day. This pooch perfect Glossy Pet box will cost £15 for subscribers and £20 for non-subscribers.
Subscribe To GLOSSYBOX To Get Yours First!
Want to make sure your pooch gets the same spa-like experience as you do every month? Become a GLOSSYBOX subscriber today to get priority access to this box – so your furry friend won't miss out! You'll also receive an exclusive discount (it's £5 less if you're a subscriber!).
Oh and, of course, you'll also start receiving your very own monthly boxes meaning, that come June, you and your pup can have a perfect pamper night together!