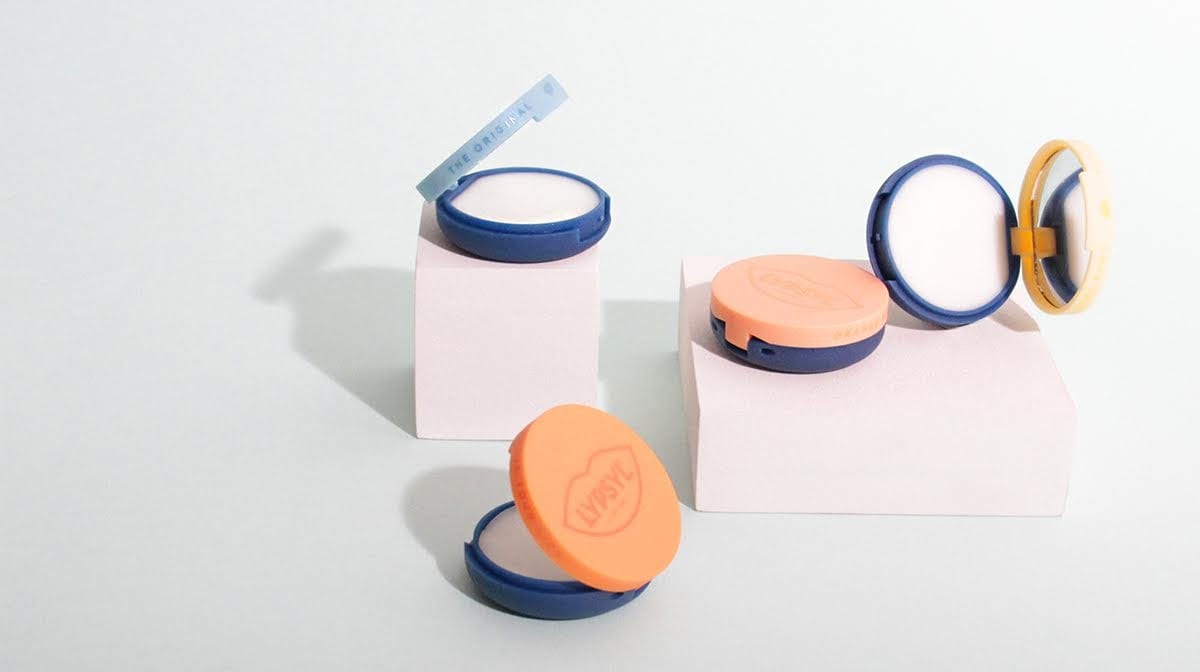 We're strong believers that nobody should ever leave the house without a good lip balm in their pocket. Of course, keeping our lips soft and smooth is a huge priority, especially since mistletoe season is fast approaching (don't judge us). But along with lip hydration there's an incredibly impressive list of common beauty fails that a simple slick of lip balm can actually fix. From frizzy hair problems to makeup hacks, here's why lip balm is the ultimate beauty essential.
1. Lip Prep
Whether you're going bare-lipped or rocking a statement lipstick, it all needs to start with hydration to plump and smooth your pout. The new Lypsyl Mirror Compact, £4.99, teams the nourishing SPF 15 lip balm we all know and love, with a good sized mirror for quick-fixes on the go.
2. Skin Salve
In an ideal world, we'd take a whole wardrobe of skincare essentials with us everywhere we go. Since that's rarely a practical option, lip balm is the answer. Dab it on any dry patches for instant relief.
3. Cuticle Care
When the weather gets cold skin can get dry, especially on your hands. Cue painful cracked cuticles after an especially deep handbag rummage. Rub a little lip balm into your cuticles, problem solved.
4. Eyebrow Tamer
Unruly brows? No time for full makeup? Smooth a clear lip balm over the hairs to keep them groomed and looking defined. The added shine will help to keep your look feeling polished, too.
5. Low-key Highlight
If you're going for a no-makeup look, swap high-impact highlighter for a swipe of lip balm over cheekbones, eyelids and your brow bone. It'll catch the light and add definition, while still looking dewy and natural.
6. No Frizz
If flyaway strands and fuzzy ends keep trolling your mane, use lip balm to regain control when you're out and about. Just rub the balm over your fingertips then smooth through your locks.
7. Glitter Glue
If your party season sparkles keep sliding off your face, use a daub of lip balm to keep cheek or eye glitter in place without it feeling tight or sticky. It'll make removing it all afterwards far easier, too.
Love this? For more beauty tips, news and tutorials see what's new on Beauty Unboxed today.